Office spaces are fast becoming not just a fad but a necessity for creativity and optimal productivity. The Last edition of Office Tours revealed the space the humans of a digital agricultural platform work out of.
This week, our journey takes us into the world of Imaginarium, a company that helps brands carve niches by creating, inspiring, relatable and addictive experiences. The company was founded by Ferdinand Adimefe four years ago.
The newly occupied office, tagged 'Camp Wonderland' affords the Imaginarium team an environment that is open to the creative communities around them.
Imaginarium has four distinct niche products that address needs in the culture, lifestyle, sports and entertainment industries. Through these four content curation platforms -- Kick, Jive, Zamari, Margic Carpet Studios -- Imaginarium aims at addressing consumer needs from the practical use of technology.
https://www.youtube.com/watch?v=jIMAfjb1IgQ&feature=youtu.be
Our tour guide today is Chidozie Igweonu, Product Lead at Magic Carpet Studios (a product of Imaginarium). He takes us through 'Camp Wonderland' providing necessary insights to what inspired the office setup by Ifeoluwa Olawore, the interior designer.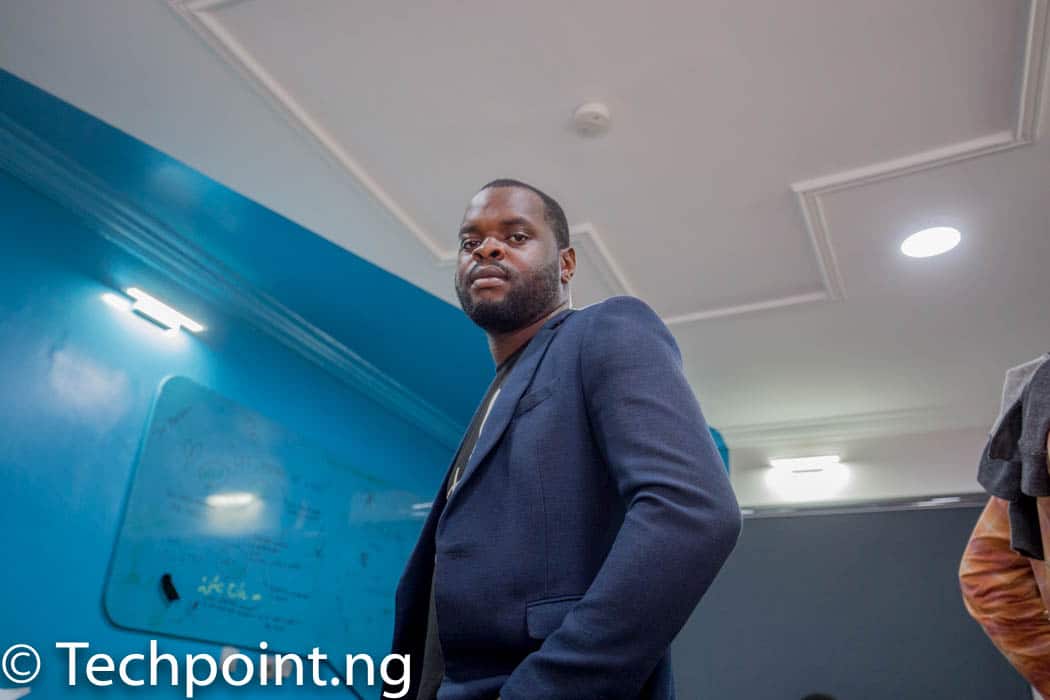 Welcome to Camp Wonderland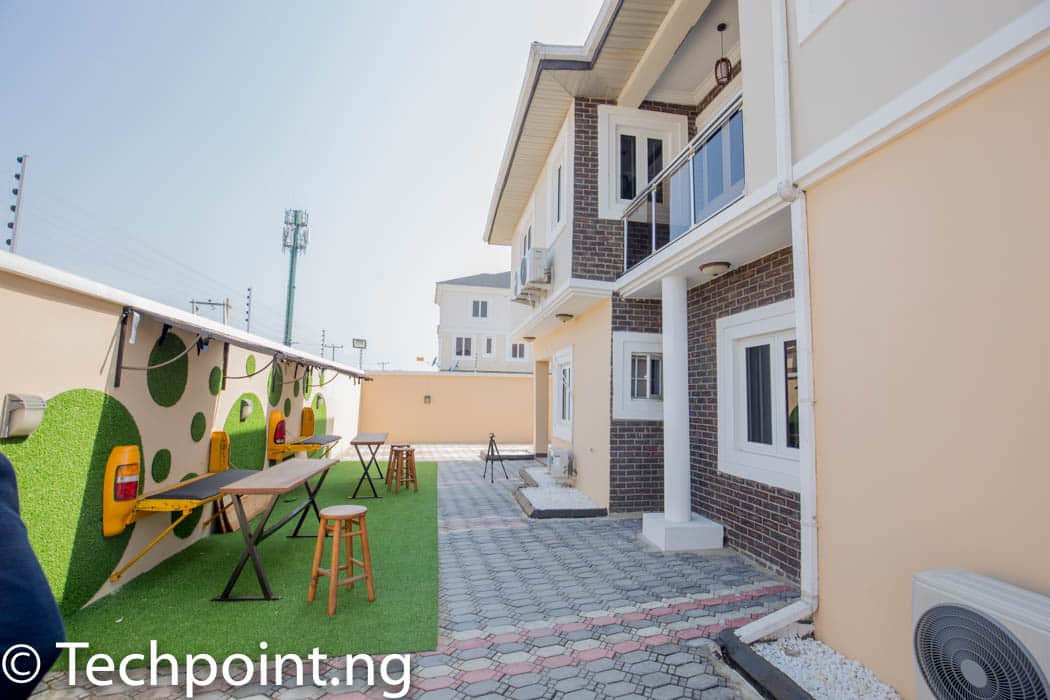 Danfo themed outdoor work area: A typical chill zone
We used something familiar that is the 'danfo' and the yellow colour that is evident all around Lagos, Nigeria. We host meet ups, sit-outs and company outdoor activities here. The green you see everywhere is deliberate because it represents life. -- Chiedozie Igweonu.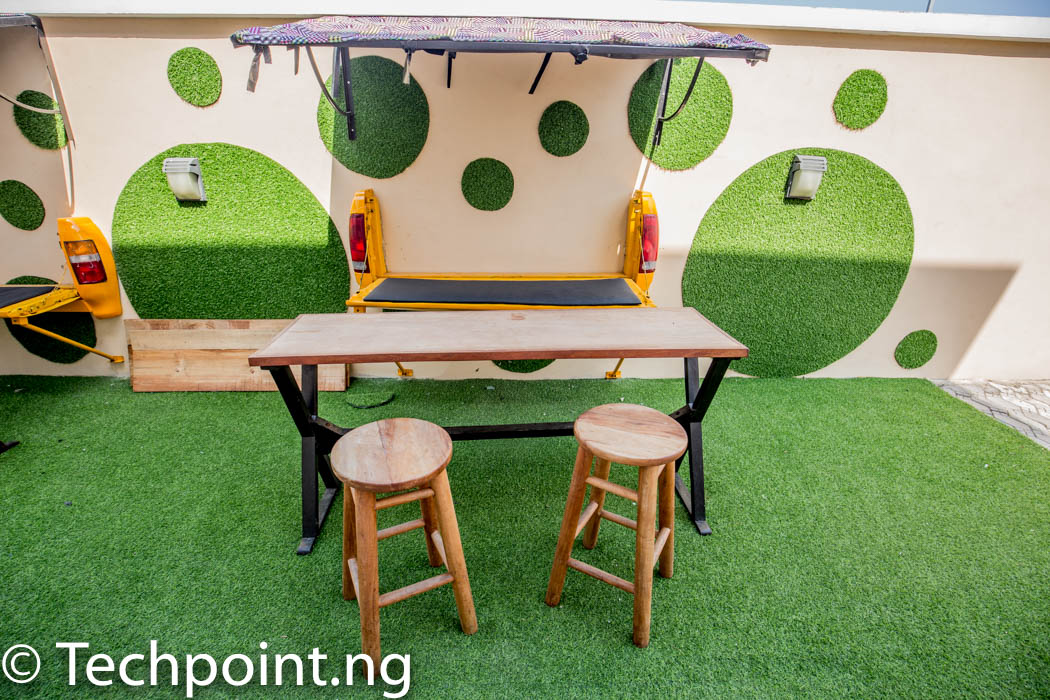 The outdoor space also doubles as production set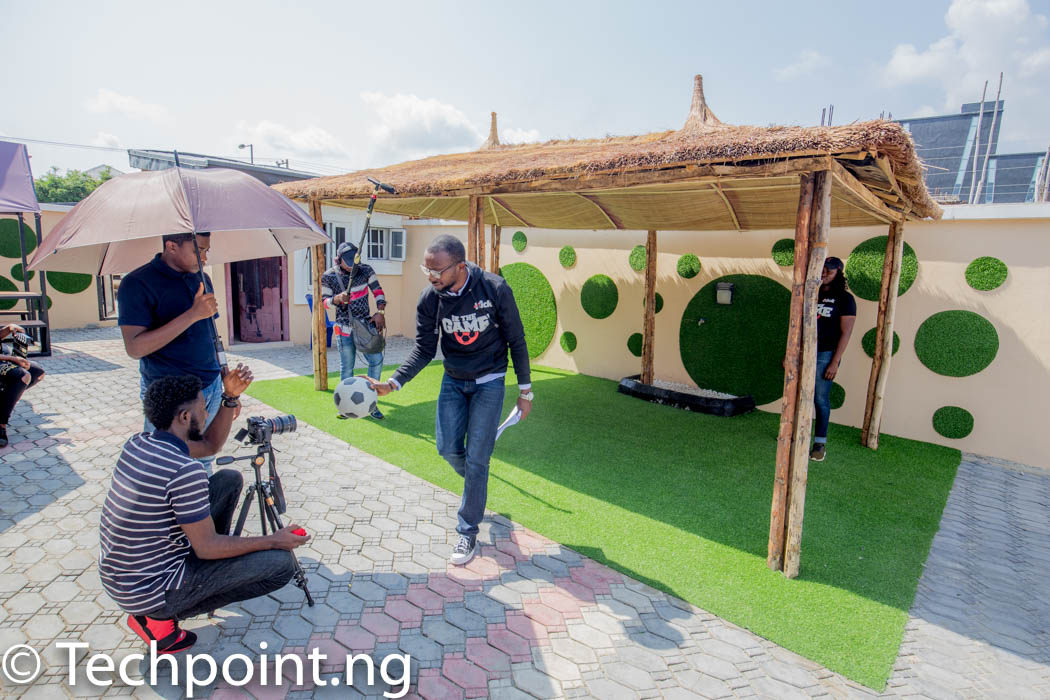 Welcome Area
The idea of having a reception is an Imaginarium style. The walk in area is designed to welcome visitors into the office and encourages a walk-in culture.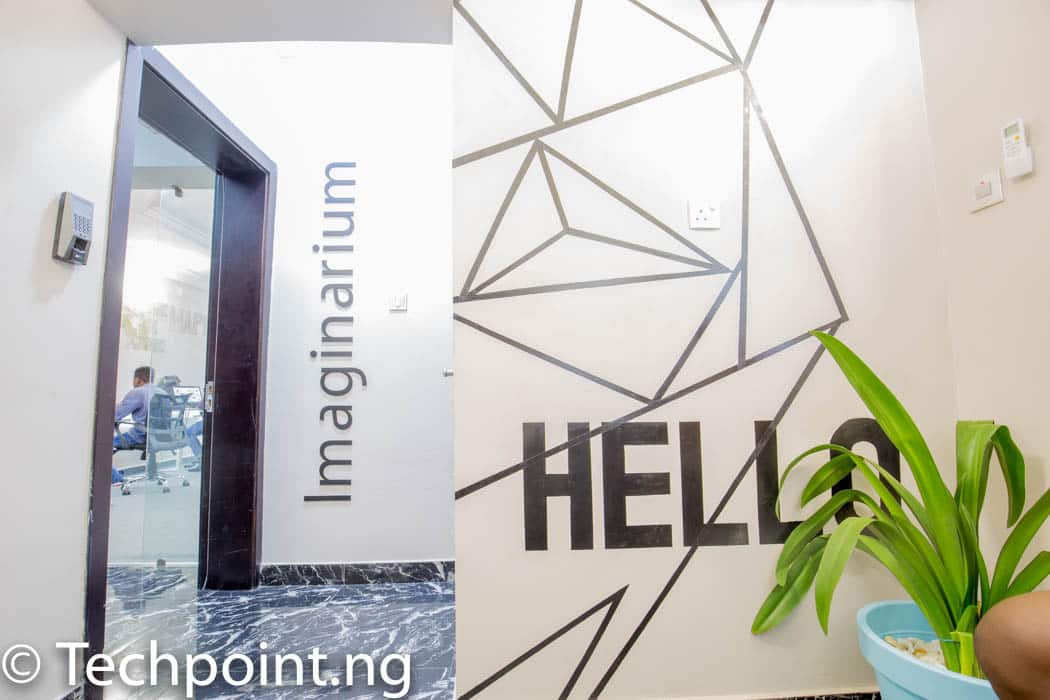 The welcoming wall art along the hallway gives an idea of the kind of people working at Imaginarium
Open Work Area
It is as simple as it gets, no personalised tables and cubicles. Collaborate and create without unnecessary employee restrictions.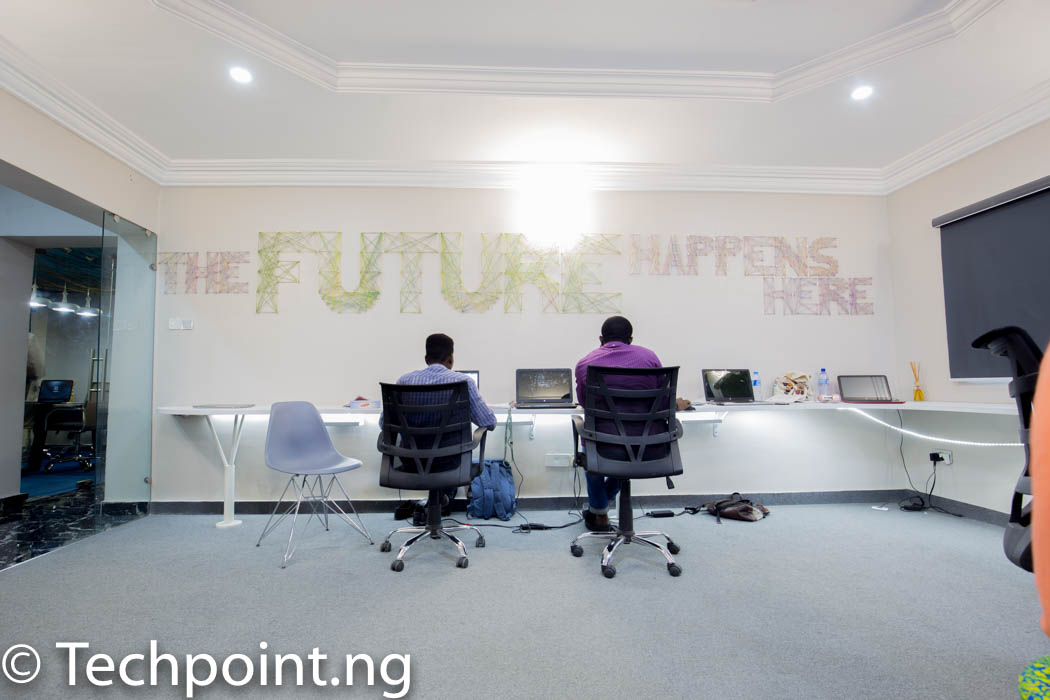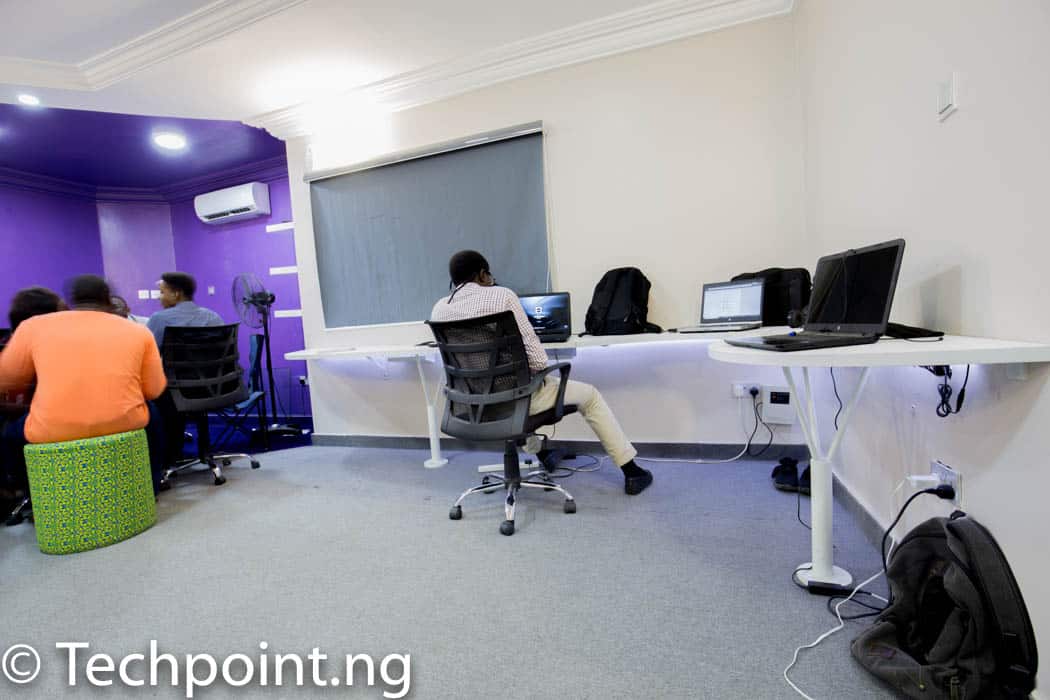 Meeting Room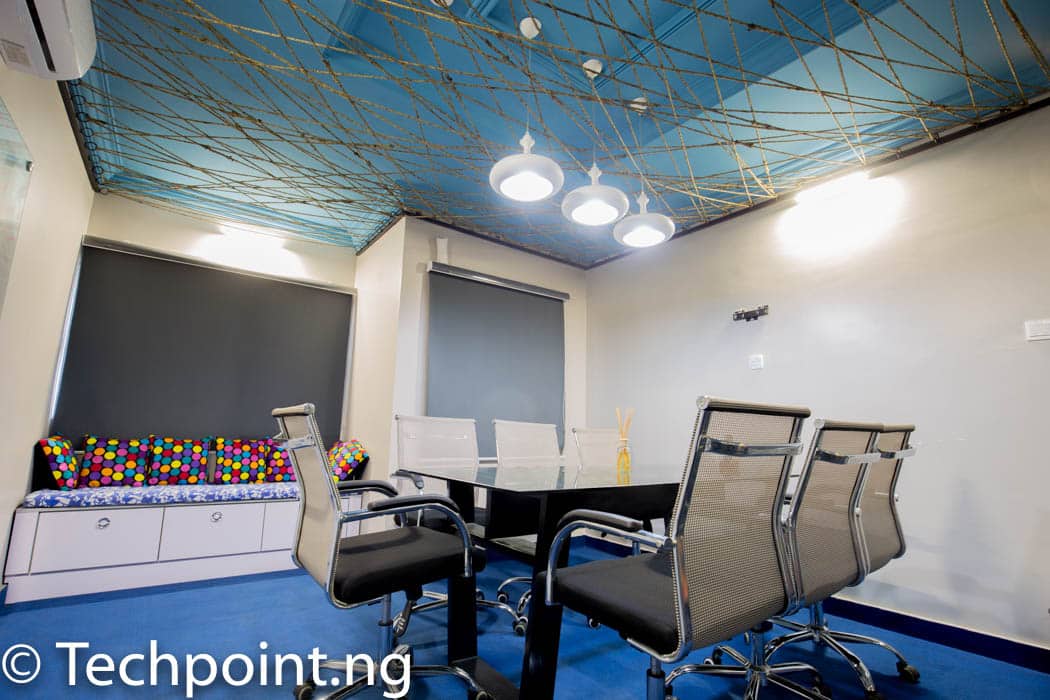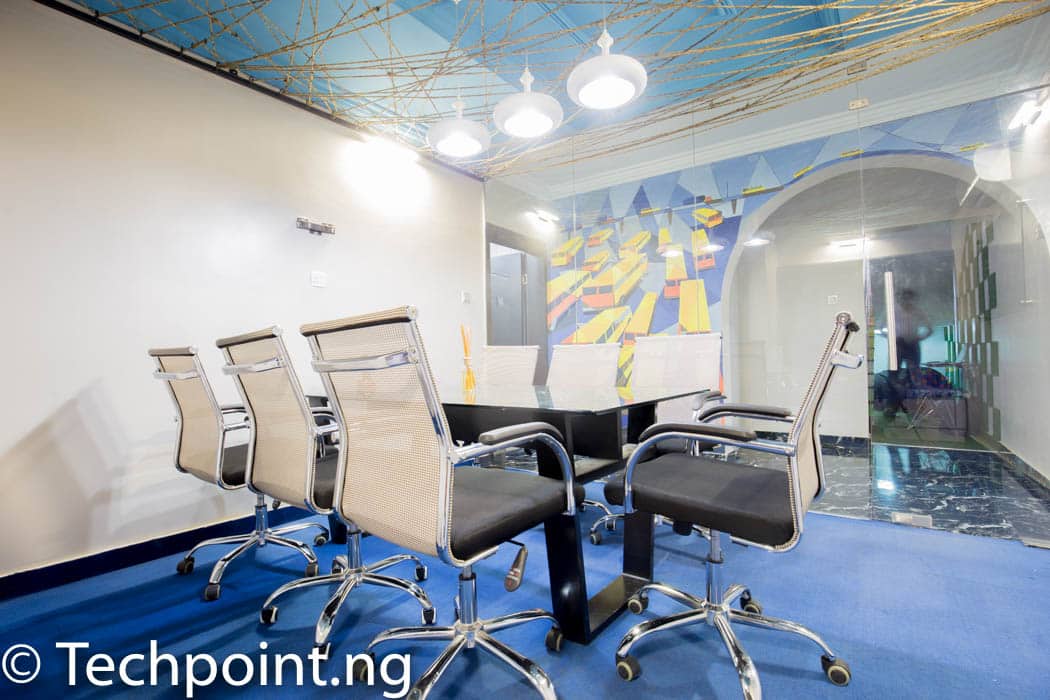 Some faces at Imaginarium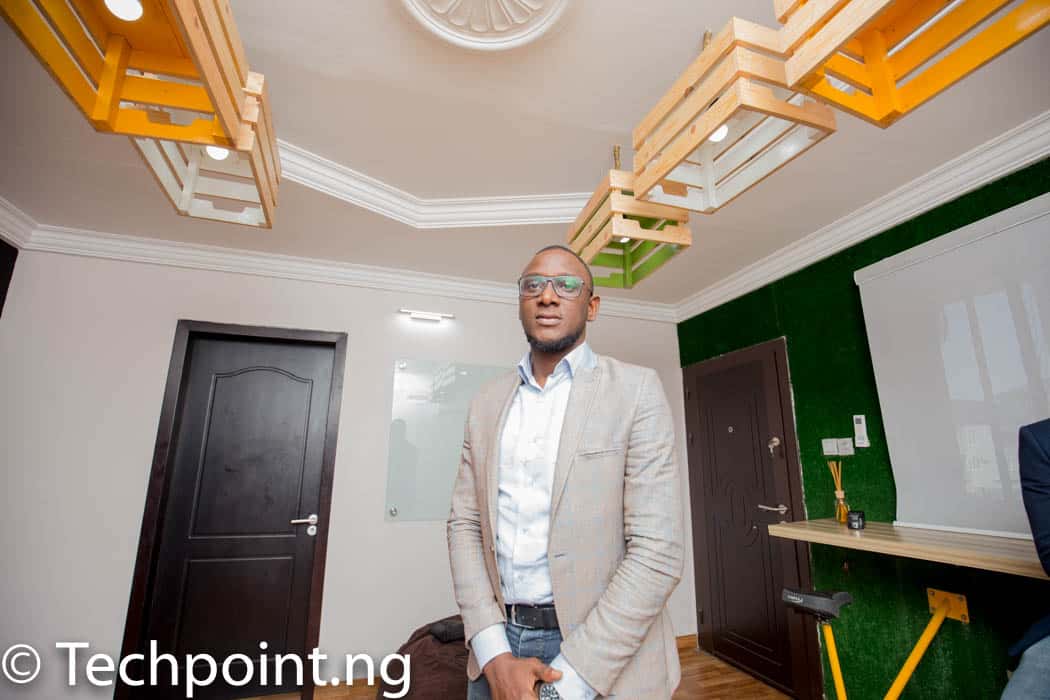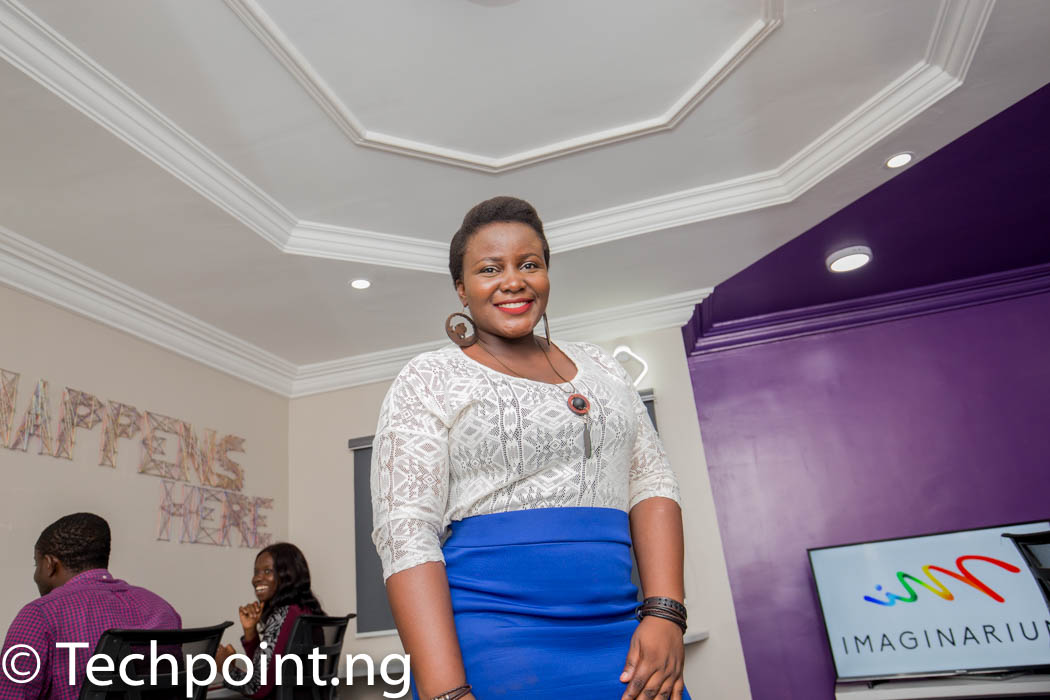 Let's go upstairs
The emoji made of sticky notes is a lovely concept. And the fire extinguisher, which most times is lost in plain sight, is brought to life with the scuba diver wall art.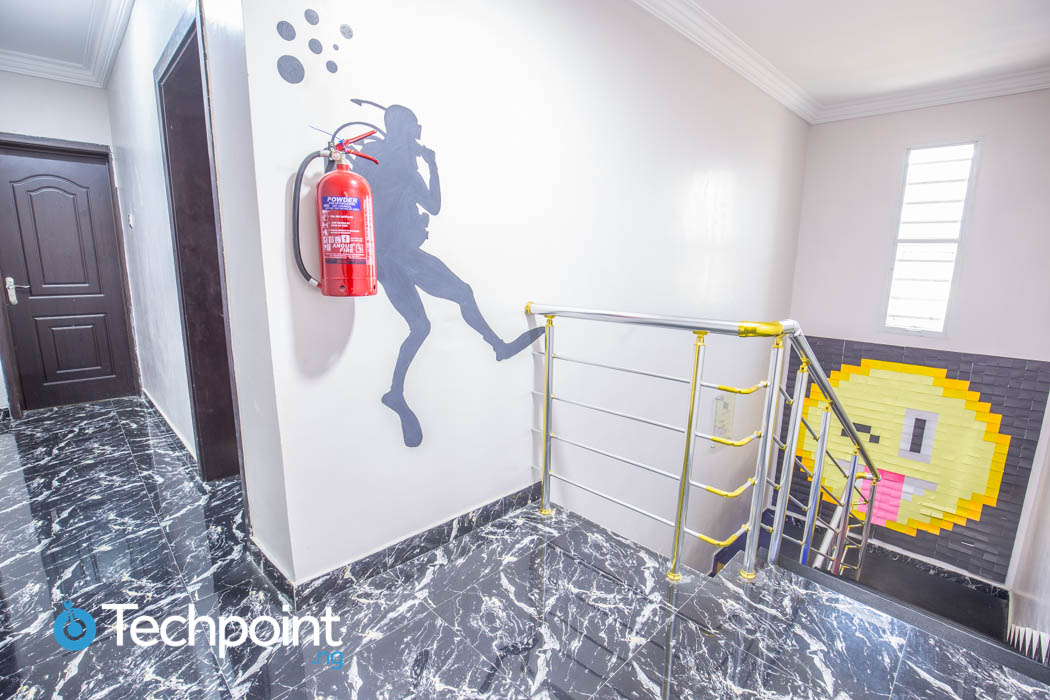 Indoor relaxation zone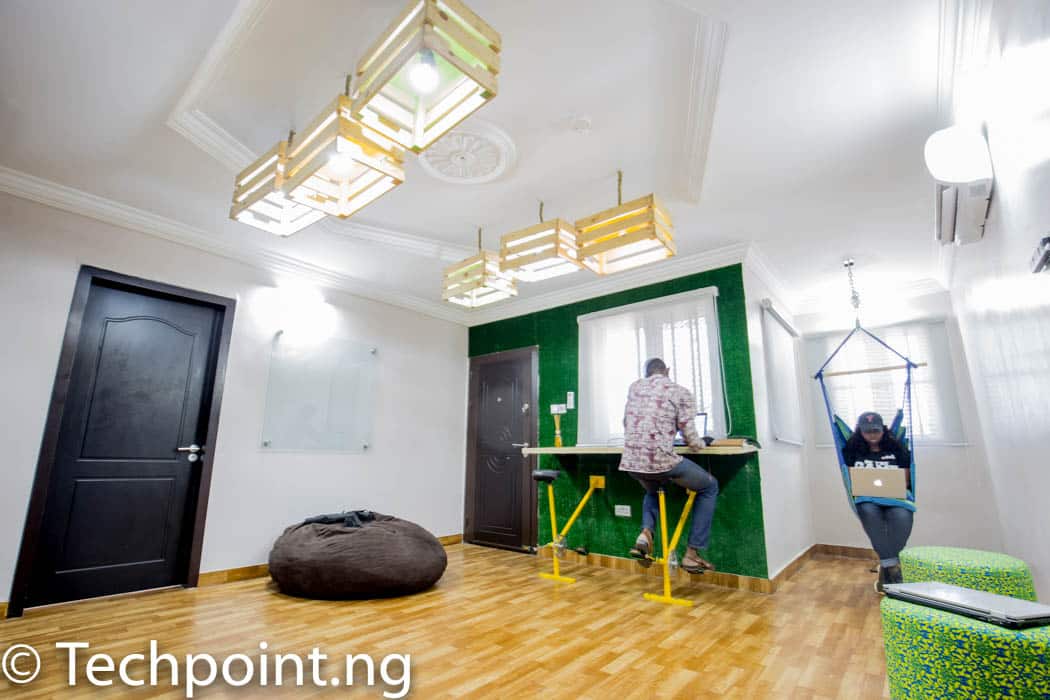 Wall of inspiration
The wall represents people inspiring employees at Imaginarium.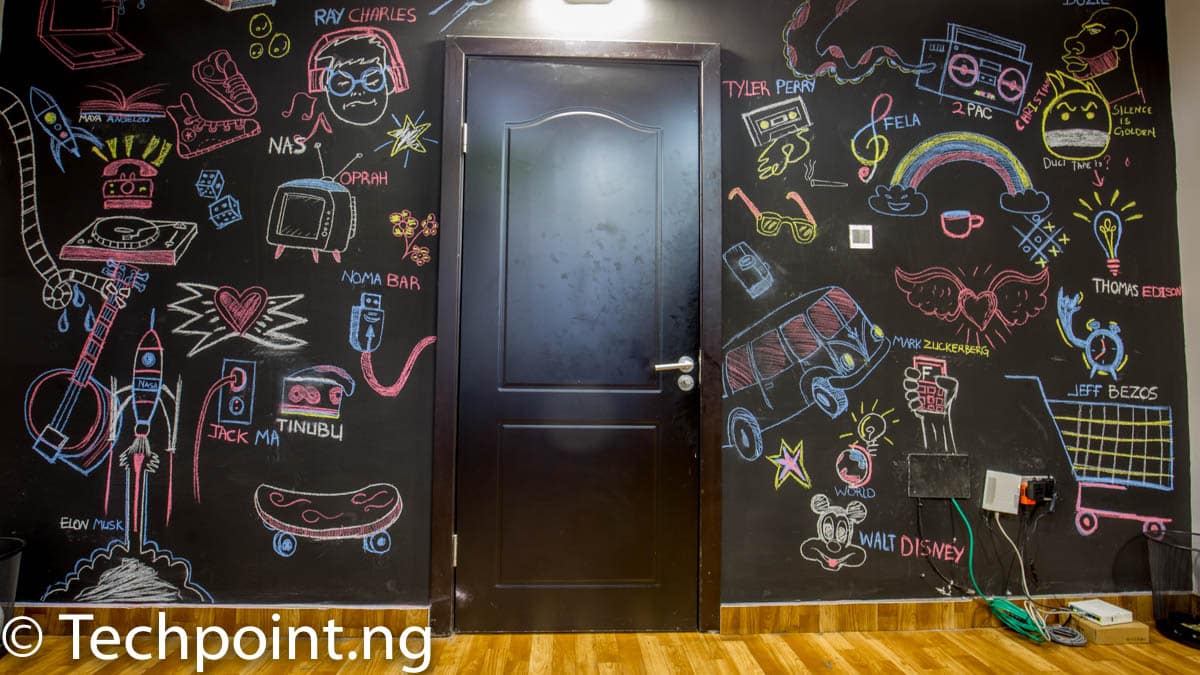 The Forte
Heads of departments and partners work out of here. That's how the space got its name. We stopped by while the employees that work out of here were out on meetings.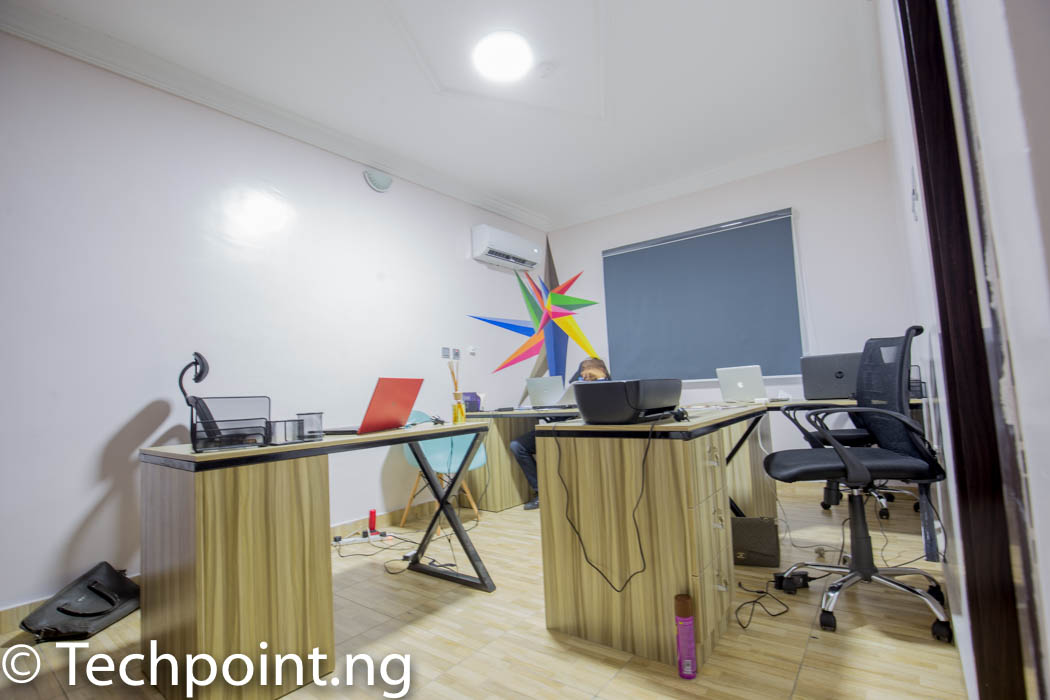 Next stop, Magic Carpet Studios
The space is home to coders, illustrators and animators. Magic Carpet Studios is an animation, illustration and game development studio dedicated to telling life-based, African stories using illustrated components and animated characters.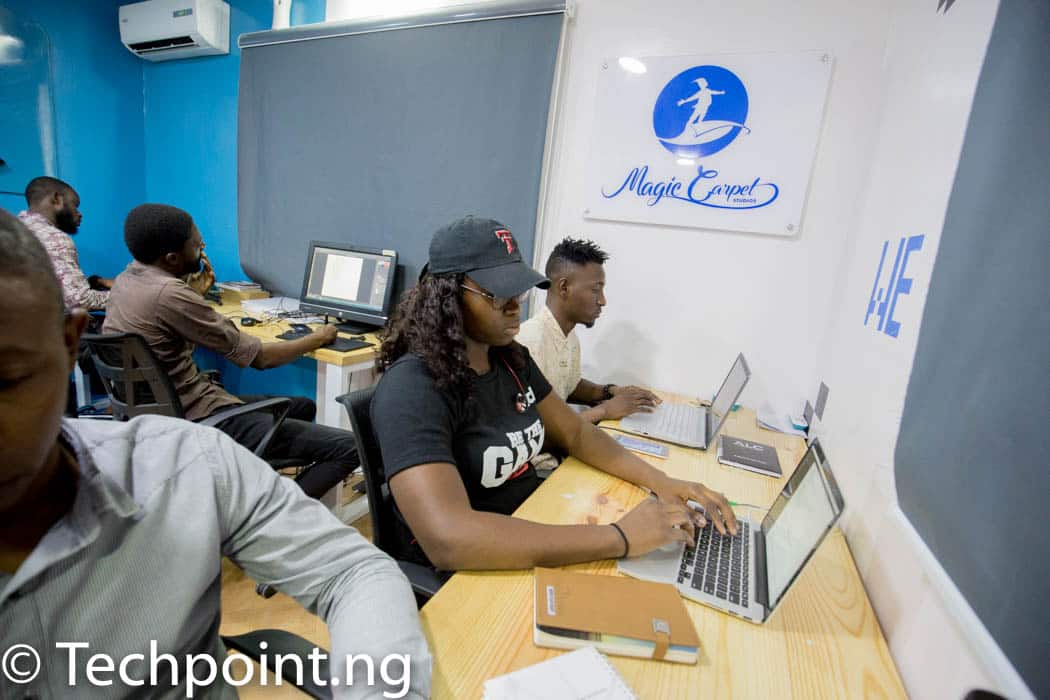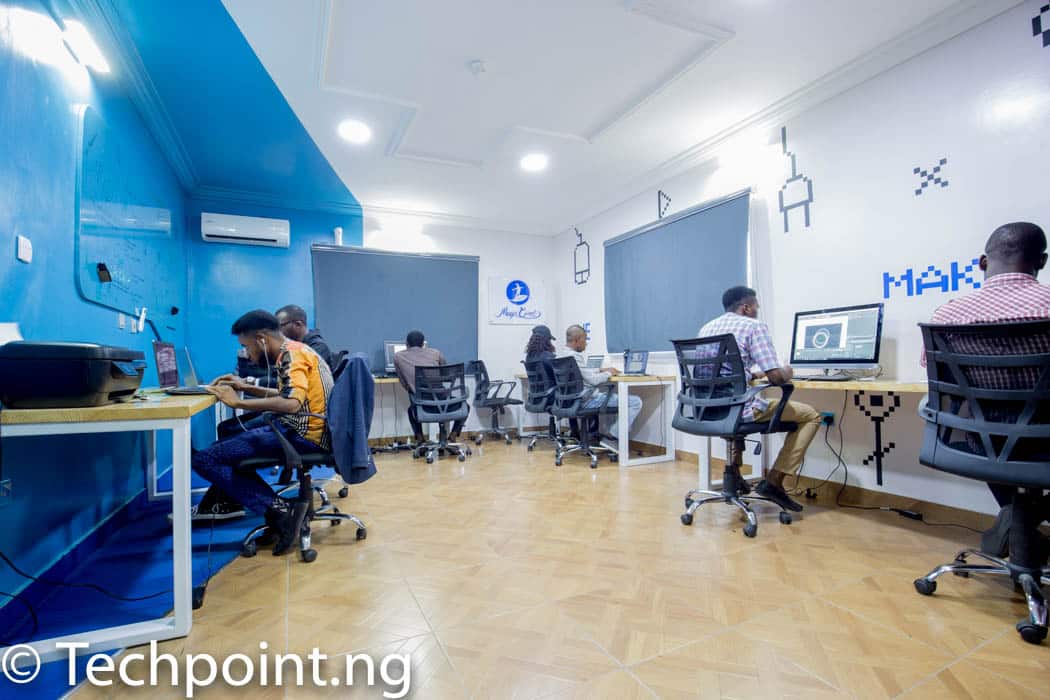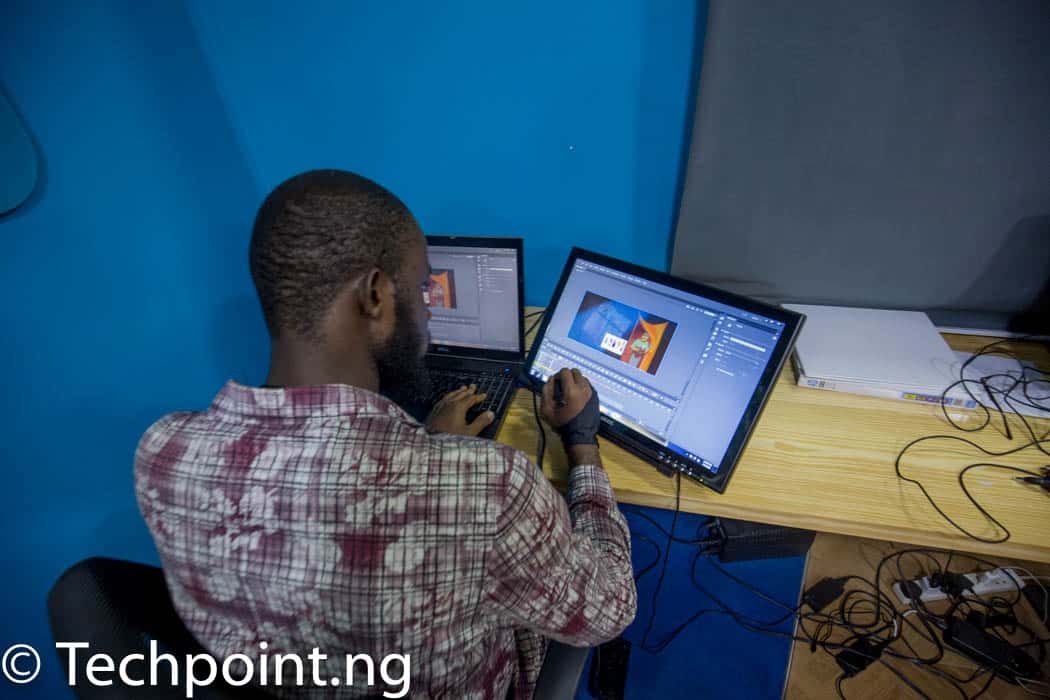 A final stop at Zamari, the indoor production studio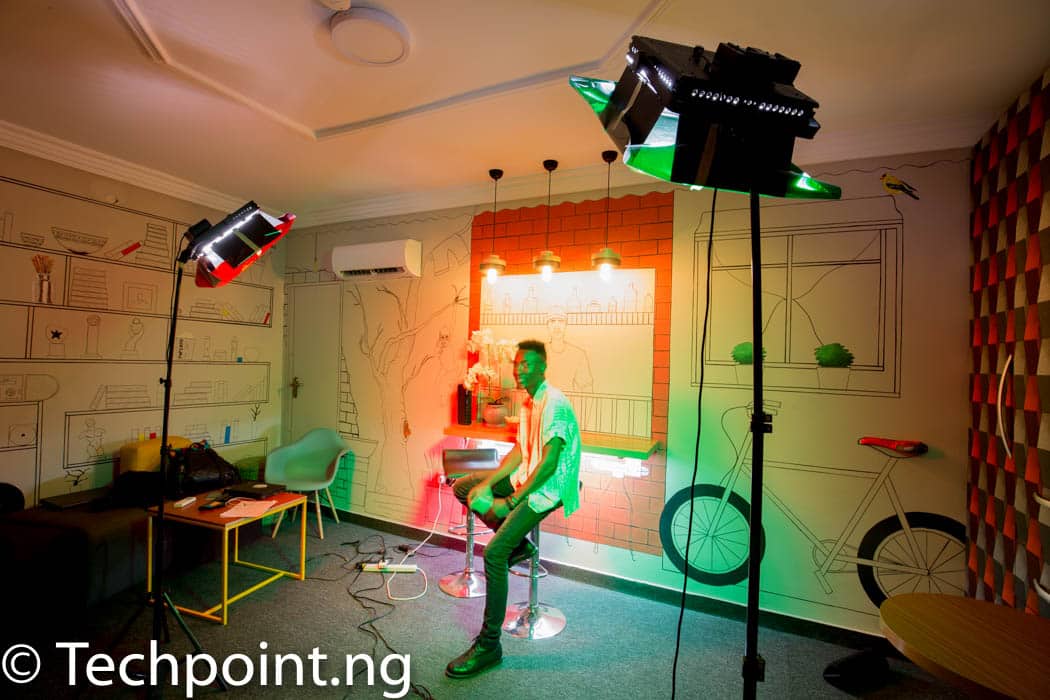 Today's tour has been an interesting one, exploring a creative office space with lots of wall designs. Big shout out to the Yabatech students who worked on the interior designs.
Till next time, stay productive building awesome work experiences.
---
Do you think your office is cooler? Invite us to take a tour through our lens.