Virtual assistance, borne out of the administrative profession, was made possible as a result of technology advancements such as high-speed Internet, document sharing, and other tools that made outsourcing and working remotely a reality.
Globally, this industry has completely changed the way small businesses get tasks done because of its many benefits, including low cost, wide talent pool access, and more time to focus on pressing issues, among others.
Theodora Isola's journey to becoming a virtual assistant began when she got a job as an administrative assistant in her final year at the University of Port Harcourt. After graduating and completing her service year (National Youth Service Corps), she continued on the same path as an admin manager and human resource personnel before venturing into tech.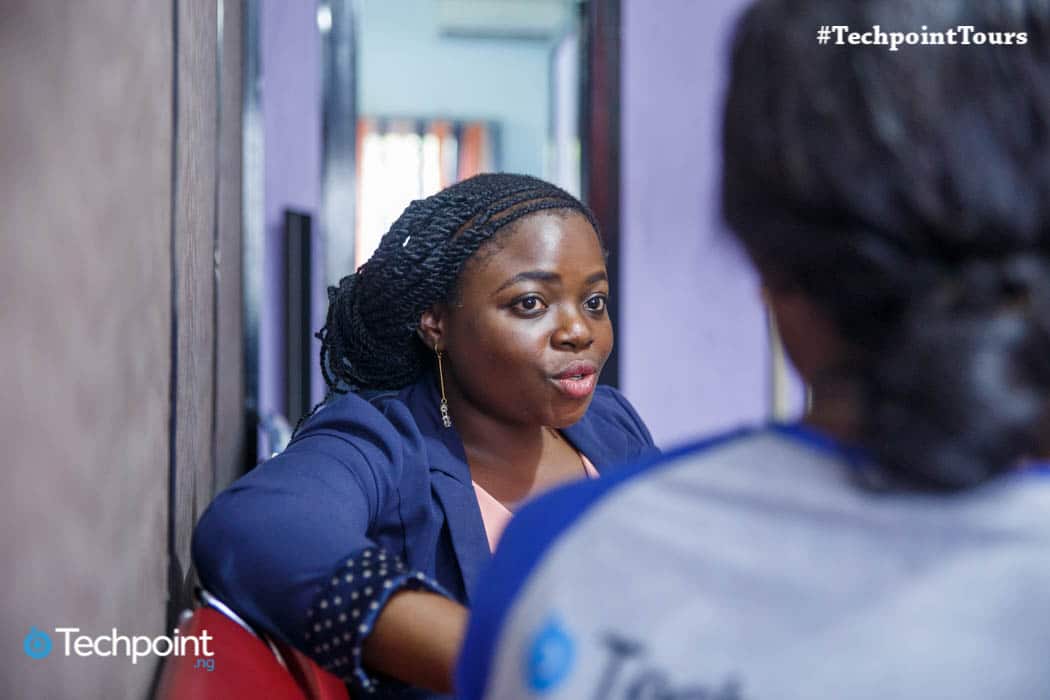 Equipped with experience in administration and software development, Theodora founded Tiva Creatives in 2016. Tiva Creatives, based in Port Harcourt, Rivers State, offers virtual assistant services and growth marketing automation for startups and small businesses.
During our last Techpoint Tours, I had an interesting chat with Theodora Isola where she shared her entrepreneurial journey and plans to bring more women into the tech space.
Titilola Oludimu from Techpoint (TO): How did you get into tech?
Theodora Isola from Tiva Creatives (TI): I wanted to study computer engineering in the university but ended up studying Human Physiology. After graduation, I got a scholarship into NIIT Port Harcourt and went head-on into Java.
Afterwards, I took up PHP and Visual Basic .NET.  My learning process was not structured. I was just trying to learn all the different languages without enough knowledge of the fundamentals of programming; HTML, CSS, and JavaScript.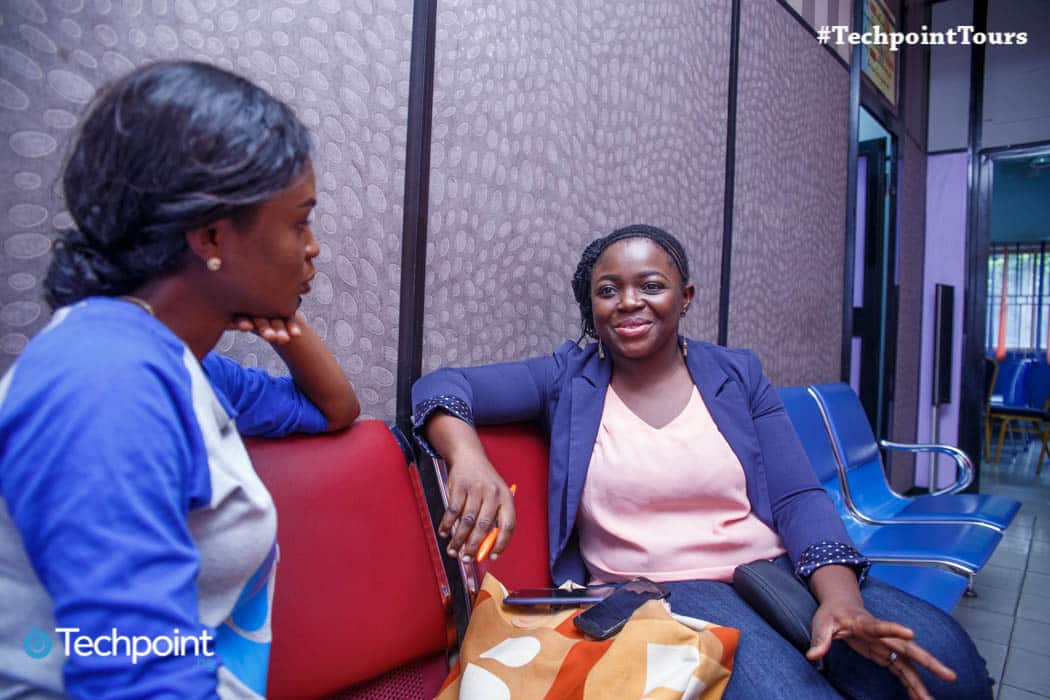 However, with persistence, I began to grasp the concept. I was introduced to the virtual world when I enrolled at the University of Liverpool for an online Master's programme in Information Systems and Technology. I worked on several projects with people in other parts of the world without meeting them, which helped me build strong communication skills.
TO: What was the motivation behind founding Tiva Creatives?
TI: When I figured out what I wanted to do in tech and I couldn't find an ideal job as a system analyst, I knew that to achieve my goal I had to develop myself. As a system analyst, I could be a consultant and address issues within a business, bring fresh perspectives, and teach users the process of change.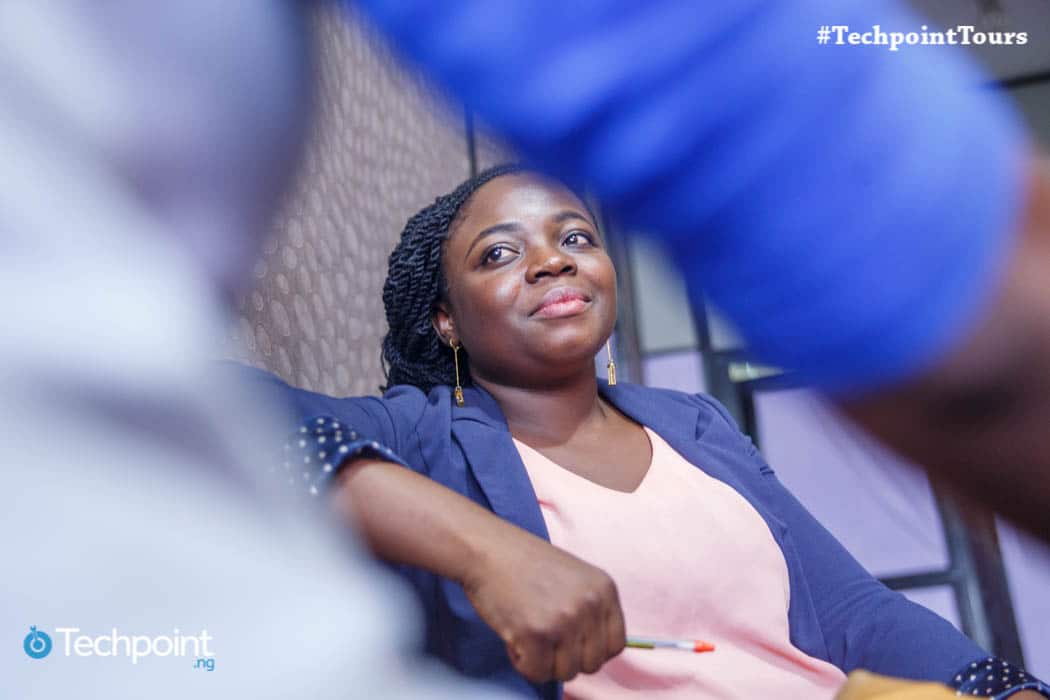 I had to start somewhere so I started Tiva Creatives as an entry point. As a support expert, I can give professional advice on systems and execute small modifications.
Tiva Creatives was borne out of the need to support small businesses. I believe that every business needs support services and will do better if it gets the required support.
And so we help businesses manage work processes, handle routine tasks and marketing programs using technology for excellent representation, increased visibility, and sales.
TO: What challenges do you face with market reception and what are you doing to overcome them?
TI: Since I officially began running Tiva Creatives in 2016, the reception has been good. I started out with clients from around here but thanks to referrals, I've been able to get clients from outside Nigeria.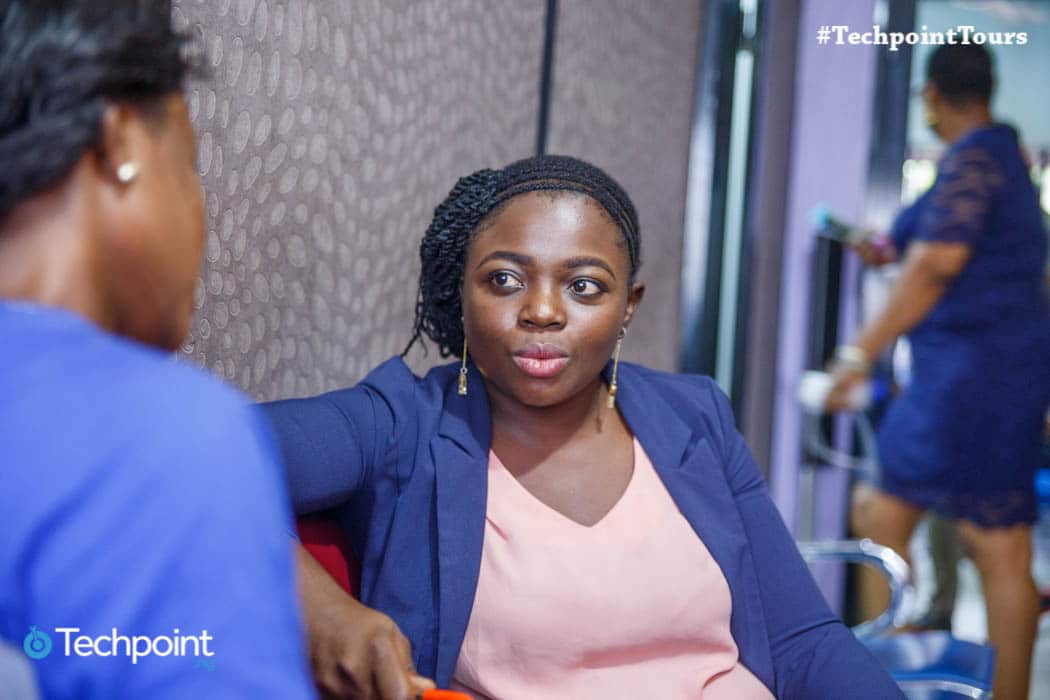 However, one challenge is that many Nigerians still do not understand how virtual assistant services work. They expect you to do everything and give quick results. If more people understand how it works, they'll realise how cost effective it is and embrace it even more.
One way I'm tackling the challenge is by sensitising business owners on the need for support services. I also train clients who need help to carry out these services especially in admin and customer support tasks, social media management, email marketing, and website and blog management.
TO: As an active member of the Port Harcourt tech community, what is the participation of women in tech like in this area?
TI: In a gathering of about 40 tech people, you'll only find about three or four women. The challenge is that some of us don't know the importance of women in building a better society.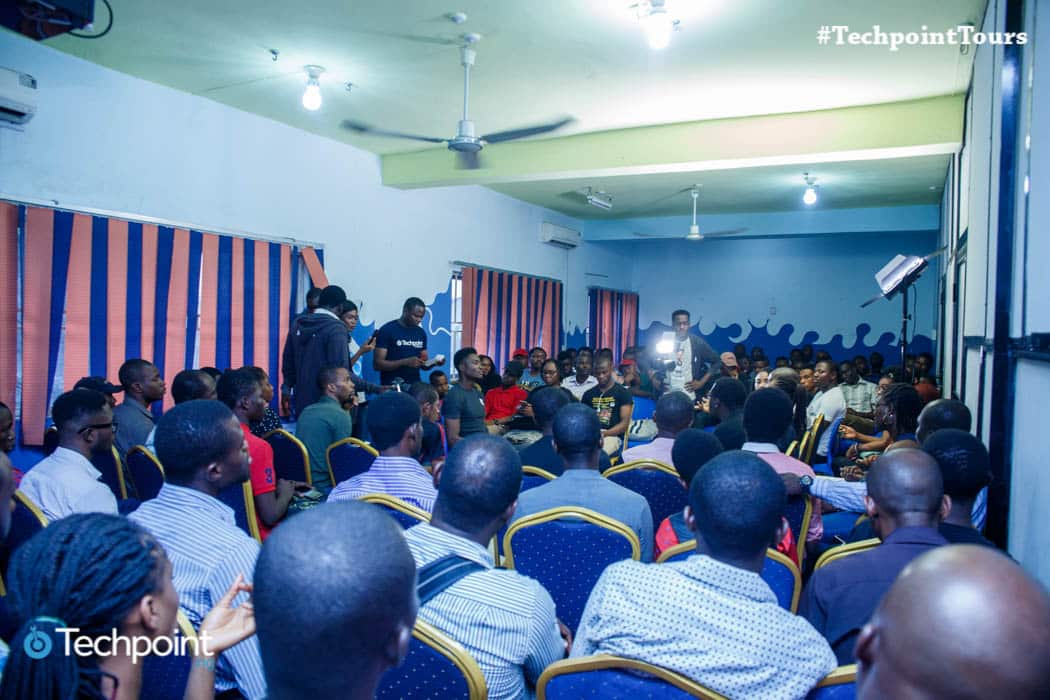 I did an online research and discovered that 50% of women actually have degrees but about 48% of them stay on entry level positions when it comes to jobs. Some of us are just too comfortable on this level and so you don't see many women trying to take up leadership positions. I believe that if we have more women moving together, it's going to be easier for more of us to climb to the top.
Therefore, I began to think of ways to reach out to more women. To let them know that being in tech is not all about coding and programming and they don't have to do it all alone. We organised our first women in tech event in September 2017 and we got positive feedback. I also started teaching two young girls (ages 8 and 10) programming.
I plan to train more women in the area of virtual assistance, especially women with kids so that we can have more people supporting businesses.
You see, it's not only market women and illiterates that need empowerment or skill acquisition, we have graduates who need it too. We cannot allow everyone go into fashion designing, baking, or make-up artistry, more women need to acquire digital skills. In summary, the plan is to inspire, teach, and support them.
TO: How are you able to juggle running a business and training people with being a wife and mum?
TI: I won't say I'm getting it all right because I've had to make certain sacrifices but I get a lot of support from my husband; he helps me with work when he can.
My younger sister who stays with me has also been a part of my support system. My older daughter is very independent and so is able to keep an eye on her sister while I work; I also have a help, so I am getting all the support I need.
TO: What advice do you have for aspiring entrepreneurs and women in tech?
TI: First, know where you're going and find the people who can help you get there. Secondly, think of the problem you want to solve and find the best ways to do so. If you can successfully solve a problem for one person, you can do same for millions of people.