Below is a compiled list of some available tech job vacancies for you this week. Follow the instructions specified for each role to apply.
Digital Marketer/Social Media Associate at Kynox Technologies
Job type: Internship
Location: Ibadan
Application deadline: April 30, 2018
Responsibilities
Grow organic social media reach and online audience engagement in Nigeria
Create, Implement and translate marketing and PR strategies to social media
Conceptualise, brainstorming and creating engaging, informative, relevant and viral-worthy content across social media handles and blogs
Contribute to content and script development for social media videos and product reviews
Post on social media channels
Interact with the company's online community
Requirements
B.Sc/HND

in Communications, Journalism, Marketing or any other social science degree

Copy-writing experience a plus
Good knowledge of the Entertainment

Industry

Passion for social media and ability to research and keep up with evolutions
How to apply: Interested and qualified candidates should send a mail to [email protected].
Cloud Architect at Alfred & Victoria Associates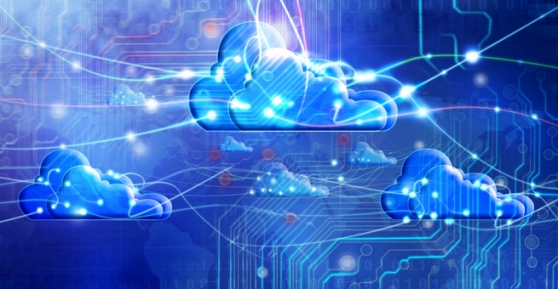 Job type: Full-time
Location: Lagos
Application deadline: March 16, 2018
Responsibilities
Responsible for overall System Architecture, Design and Engineering in developing systems and solutions for systems, applications and web services in both Cloud and local Data Center environments

Responsible for installation, configuration, and maintenance of operating systems software, database management systems, applications, and application development environments

Responsible for providing architecture and design guidelines for business system and system security

Provide System Engineering and design support for Cloud and Data Center projects – including installation, maintenance, troubleshooting and upgrading system, servers, software, and peripheral equipment
Requirements
University degree or Equivalent
3 years of successful work experience as Cloud Solutions Architect, Infrastructure Engineer, a Cloud SysOps Administrator, a DevOps Engineer, or similar job titles
Technical and Certification Requirement
Must demonstrate an understanding and experience of current Cloud technologies such as Amazon AWS/EC2 (Amazon Web Services), Microsoft (Azure), Oracle, Google Cloud Platform, IBM SoftLayer, and vCloud Director
Exposure to a wide variety of enterprise software, application technologies and cloud services
Experience in design, developing, configuring and installing enterprise orchestration scripts and supporting documentation that deploys resources in an automated repeatable fashion through the use of DevOps Technologies, Knowledge products and technologies like CliQr, Chef, Puppet, Bitnami, Cloudvelox or PowerShell
Understanding of SQL and unstructured (Hadoop, Marklogic or Mongo) databases for use in legal review application is a plus
Deployment and Management of Legal Support tools such as kCura's Relativity is a plus
Strong experience and knowledge of Microsoft Operating Systems, applications and services such as Active Directory, DNS, DHCP, and Server and Applications security, firewalls and VPN's
Experience in migration of applications from Physical to Virtual and on-premise to cloud environments
Understanding of FISMA/FedRAMP security requirements
Experience analyzing, and implementing access control mechanisms and security methodologies
Ability to explain technical concepts and procedures to non-technical users
Outstanding communications and initiative with excellent troubleshooting skills
O365, AWS and Azure Certification preferred (must be able to obtain at least two within three months of hire).
Cloud Certified Professional – Implementing Cloud Infrastructure Solutions – preferred
Relativity Infrastructure Certification – is a plus.
How to apply: Interested applicant should send a mail to [email protected].
Application Development Lead at GVA Partners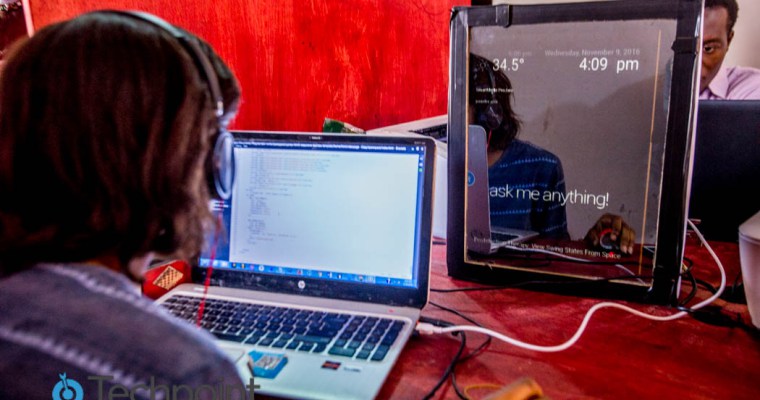 Job type: Full-time
Location: Lagos
Application deadline: Not specific.
Responsibilities
Drive the formulation of the applications strategy. Lead its execution, working in close

collaboration with both internal and external stakeholders

Build, retain and motivate a best in class applications delivery team across all the main development disciplines and oversee associated changes
Ensure the Exchange operates a high availability, robust and high permanent applications services, visible to both internal and external stakeholders
Establish technical standards that will ensure a highly available and secure technology environment. Ensure adherence to the standards
Work with external stakeholders to establish appropriate industry-wide standards to leverage STP initiatives
Develop processes to ensure that agreed SLAs are met
Identify and manage strategic supplier relationships to augment internal and strategic capabilities, whilst ensuring a high level of service delivery
Provide strong leadership skills, ensuring the highest standards of governance, deliverables, risk and stakeholder management.
Manage and deliver the applications services in line with global best practices based on SDLC
Be accountable for the delivery of all applications services (BAU) and outcomes for all applications changes run by the Market Operations and Technology division
Provide E2E technology integration from clients to brokers, trading, clearing, settlements and clearing, including risk surveillance
Ensure appropriate technologies to re-engineer the business processes are identified, implemented and maintained
Generate a comprehensive resource plan for the applications development and delivery unit to identify appropriate resources (internal and external) that will be essential to achieve delivery objectives. Drive the secondment of these resources to ensure timely and quality delivery
Monitor project/programme timelines, milestones, budget and resource usage to ensure delivery to plan and budget. Pro-actively manage deviations
Produce monthly executive management applications services report detailing service delivery against a benchmark, budgets, quality, deviations from plan and risks for management attention
Ensure that all disaster recovery related applications services and associated dependent infrastructures are up to date and will support the business in the unlikely event of an invocation.
Requirements
Minimum of 10 years cognate experience
B.Sc degree in Computer Science, Engineering discipline, Mathematics or Physics will be a distinct advantage
Solid technical track record in developing and supporting applications within the financial services sector is essential
Market Data Services experience will be a distinct advantage
Experience on at least four core technical disciplines (e.g., C#, Java, MS SQL Server, .NET Framework, structured development and QA methodologies, networking, OS, etc.,) at a 'hands-on' level is essential
Experience with managing team of technical experts in a business critical service environment
Technical certifications in software development to a high degree of proficiency
Experience in leading large technical teams and implementation programmes (>$500K) will be an advantage
Ability to demonstrate a track record of delivering complex business critical change
Experience in managing/working with senior stakeholders at CTx/Exec level will be a distinct advantage
How to apply: Interested applicants should mail their resume to [email protected] & [email protected], using the job title as the subject of the mail.
Previously Featured Jobs
Application is still ongoing for:
---
Looking to fill any vacancy in your company/organisation? Tell us about it by filling this form