Recently, Muyiwa went to China with Transsion Holdings and made a case for the advantages of having your own internet when visiting other countries.
There are surely other options like roaming which may be on the high side in respect to cost and you can keep buying internet device in every other country you visit or just rely on hotels in the host countries.
CloudCover is a provider of multi-network mobile data services and wants to solve the internet nightmare on an international scale with its 4G/LTE CC1 Mi-Fi device.
The CC1 Mi-Fi device connects you to the nearest and best available network -- in over 100 coutries -- irrespective of your location. In the event that you are out of the country, you have no worries about how secure connecting to public WiFi is.
So, I spent a weekend with the CC1 Mi-Fi device, and here's my experience with it. But first, let's explore the CC1 device.
What's in the box?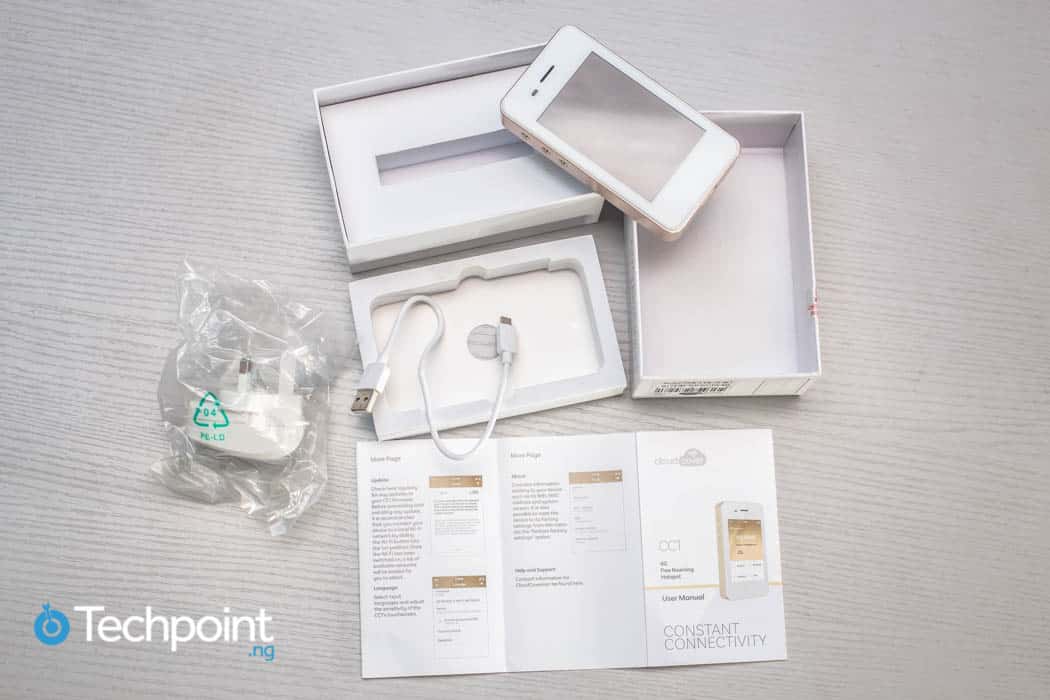 The content of the box include:
The CC1 device
User manual
A 'very short' USB cable and plug
The Device
The CC1 device looks gorgeous with a 3.5" LCD touchscreen bundled with a 6000mAh battery and its bulk is like two smartphones placed together.
It uses virtual SIM technology and there's provision for 2 micro SIM cards. You just need to change the default SIM from the SIM manager menu to be able to use other SIM cards apart from the virtual SIM to access internet with the CC1.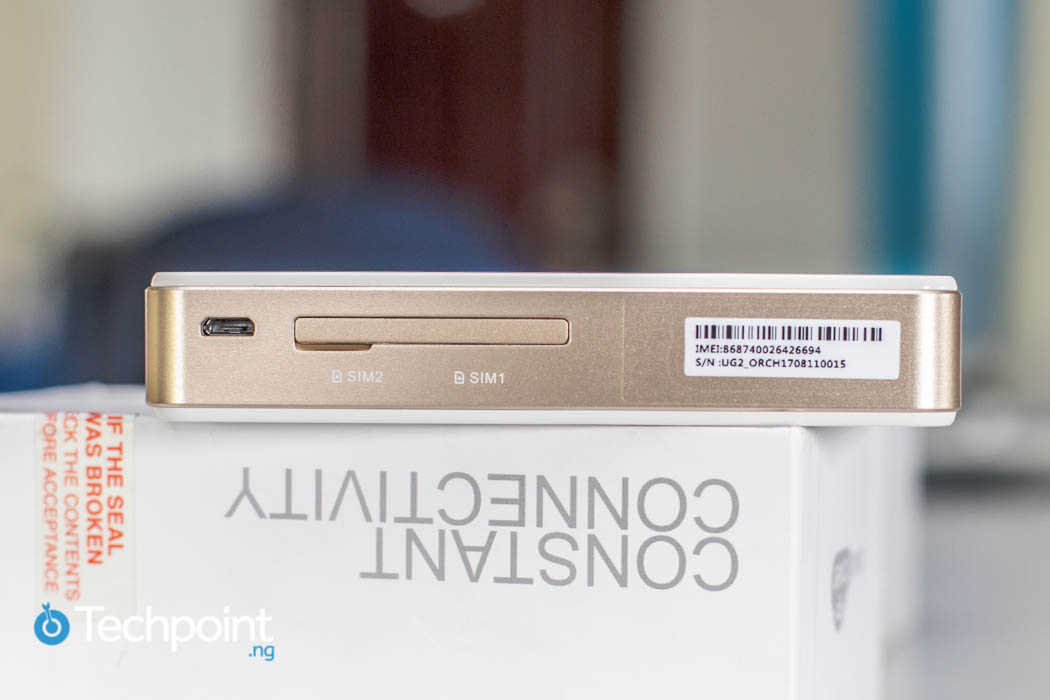 I was tempted to drop it on a marble floor to test the durability of the LCD screen but I only dropped it on a rug from about 4 feet height and it survived.
The device can fit into your pocket but you have its weight to contend with -- it weighs more than an average smartphone or portable internet device.
There are three buttons by the side; the power and volume control buttons. There is micro-USB port for charging and another output USB port to charge a smartphone.
It runs on Android operating system and doesn't heat up even during extensive usage.
Connectivity
The hotspot device I got came with a 5GB data allowance and the data balance was always on the screen at any given time, as far as the device was on. This allows you track data usage in real time.
I noticed that within the space of 5 minutes I connected it to my laptop at the initial stage, about 300MB of data had already been used. But afterwards, the billing was fair.
Its virtual SIM technology allows the device connect to the most reliable network at any given time which takes away the worry when in a location where your internet service provider has no coverage.
To a great extent, its service is still dependent on the availability of a network provider at any particular location.
At times, it takes longer to connect when powered on which usually takes a reboot to resolve.
So, based on the above and in a bid to test the connectivity of the device, I took it on a short road trip to Abeokuta, the capital city of Ogun State, with the intention of checking out the service en route Lagos to Abeokuta through the Lagos-Ibadan Expressway, and Sagamu-Abeokuta Expressway.
Throughout the journey, I kept a Google Document opened on my web browser since the web app requiring a steady internet connection would notify you when the connection is poor.
Connectivity wasn't great all throughout the journey, there were places the network signal strength was totally out. And in most cases, the device keeps switching between Edge, 3G and 4G.
There are cases where the device would be 3G but Google Document kept complaining that my connection wasn't strong enough.
Beyond Mowe-Ibafo, I got a fair video streaming experiences in places close to Redemption Camp Ground and NNPC Sagamu.
There were cases when at least one of the two mobile networks on my smartphone would have a good connectivity, whereas the CC1 won't connect.
CC1 has a maximum data speeds of 150Mbps but during the course of using the device, the highest download speed I got was 7.44Mbps and its upload was as high as 9.96Mbps and that was in Yaba. Even when I changed server for other locations, I didn't seem to get up to the above speed level.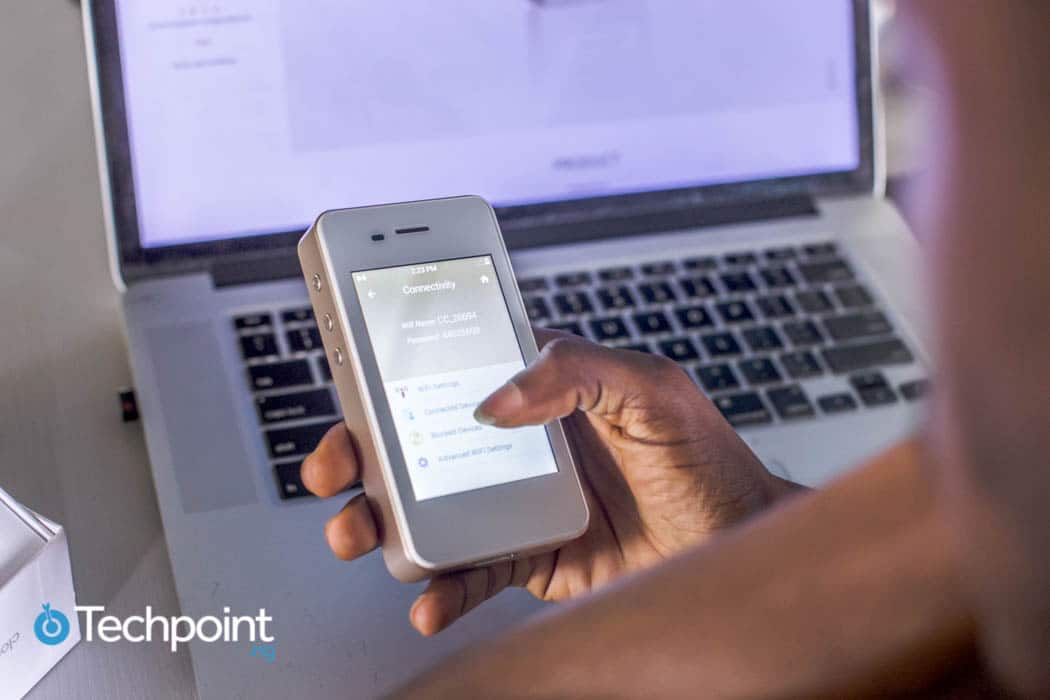 The speed was as low as 0.5Mbps and 0.8Mbps for download and upload respectively in other locations, for which Google Document keep complaining about.
In locations where I had 4G or 3G signal strength, web pages load quickly, with videos and songs playing mostly without buffering. I got to download a 153MB file in less than 3 minutes.
When I finally got to Abeokuta, the connectivity was strong enough for a seamless video stream.
It also works perfectly in the parts of Lagos that I've tried the device to connect to the Internet. And when I inserted a local SIM into CC1, the experience was great.
CC1 Internet Speed at various locations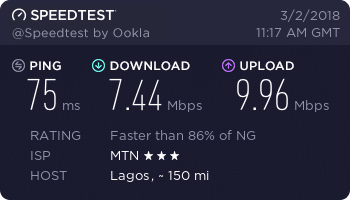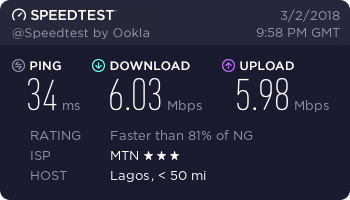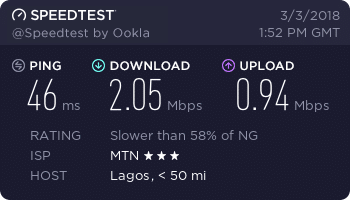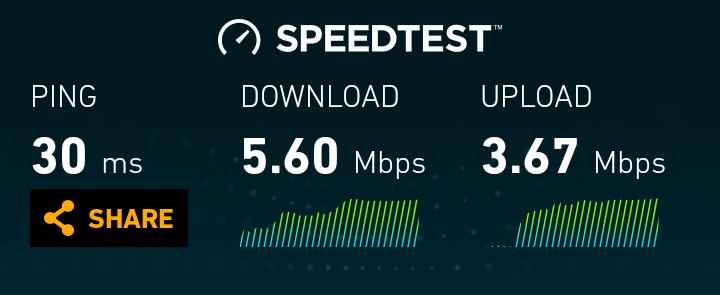 Power
The device also serves as a power bank, maybe that's why it comes with a 6000mAh battery pack. I might be dreaming too much, but won't it be awesome if the device could actually power my PC -- just saying.
The display of the device doesn't show the battery level, and it takes about 5 hours to get a full charge.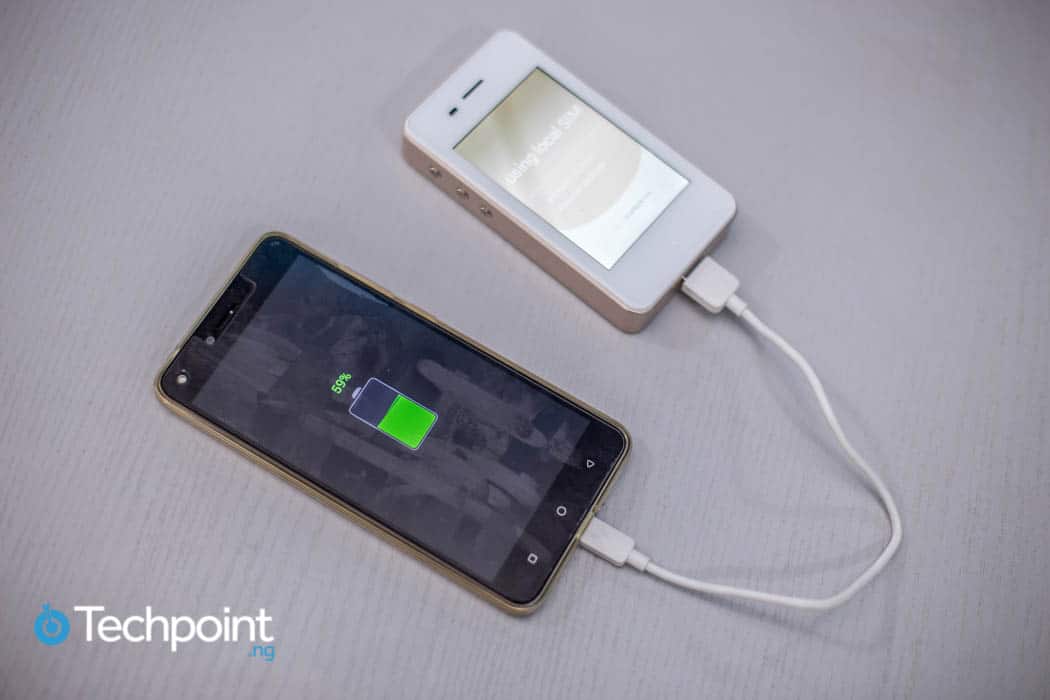 On a full charge, the device served me for about 8 hours; this duration included using it as Internet access for the entire time and as a power bank for my phone for about 2 hours within the 8 hours window.
Its Mobile App
The CC1 I got is pre-registered (for review purpose) and comes pre-installed with 5G data, so I really couldn't do much without connecting the mobile app to the device. But here's the main interface of the Android version of the app.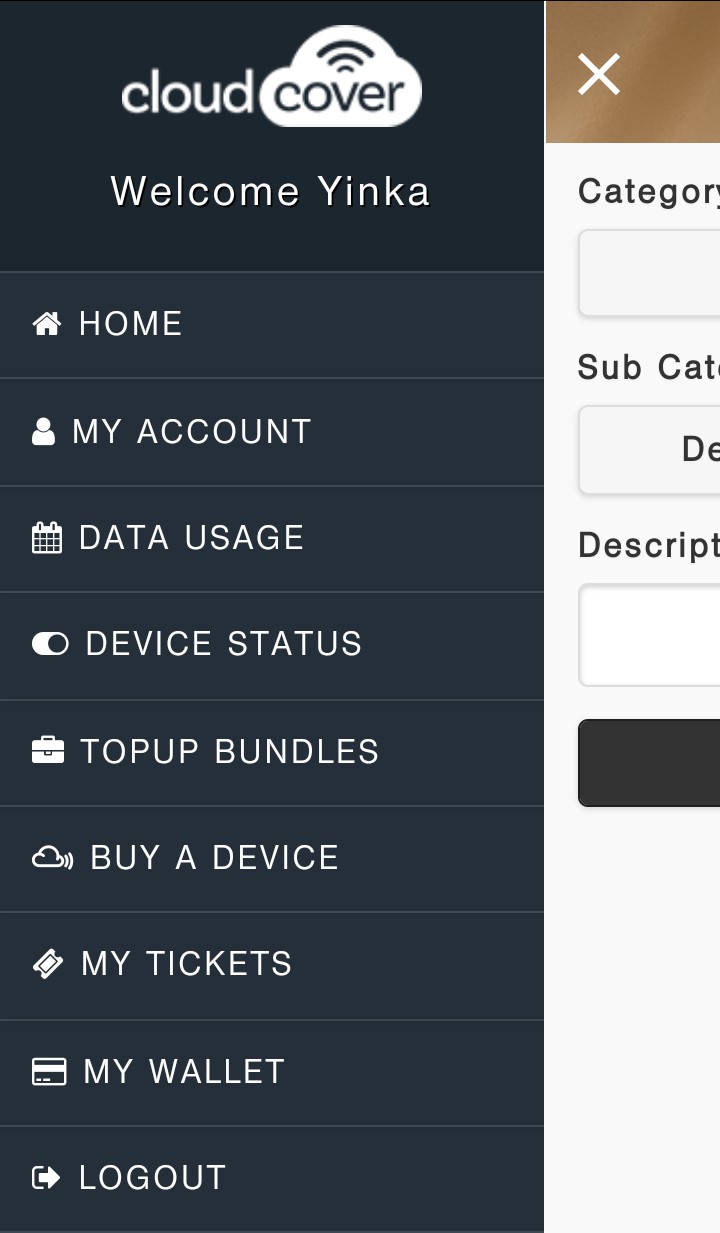 The mobile application allows you control over everything your internet device.
Pros
You are sure of connectivity wherever you are
There's no need to carry multiple Internet/Mi-Fi devices around, whether within or outside the country -- it's available in over 100 countries across all the continents
It connects up to 5 Internet devices at a time -- this comes handy when travelling with friends or colleagues
You can also use a local SIM with the device

Cons
Local bundles don't work in unsupported countries, you have to buy the international bundle there.
Its coverage is limited to the coverage area of other telecommunications networks
I expected the 6000mAh battery to last longer
On the local subscription price, CloudCover doesn't really have an edge. Twenty gigabytes of data cost ₦20,000 for a local bundle whereas one can get a month of unlimited Internet access on Spectranet, ntel or Smile network for the same price or even less.
You will just have to work around getting a reliable network whenever you are out of coverage, and of course, you could allow CC1 handle the stress of connecting you to the best available network.
Either for work or play, the CC1 makes a good asset for internet experience. The device currently retails for ₦99,999 and it's available here.