The population of global Internet users will hit 5.026 billion in the next 7 years, from 3.278 billion in 2017.
According to a recent report by GSMA, 61% of the world's population will be connected to the internet by 2025, a 41.8% increase over that of 2017.
Of that figure, Sub-Saharan Africa's internet population -- which is currently at 211 million -- is expected to contribute 495 million to this number which is a 130% growth. A 130% growth within 7 years is great but is still relatively small considering that the population of Sub-Saharan Africa -- currently at 1.04 billion -- is expected to reach 1.24 billion by 2025.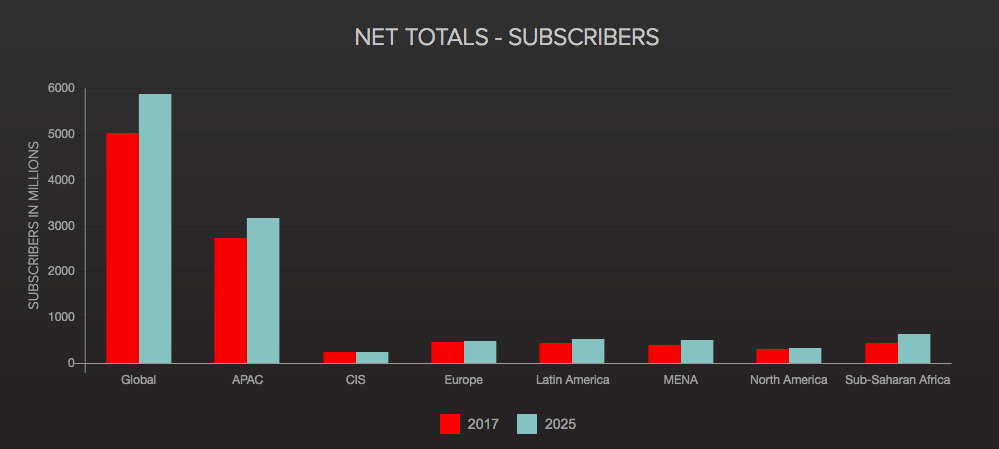 Mobile subscriptions in Sub-Saharan Africa in 2025 will be at 638 million, out of the global subscription of 5.859 billion. An affirmation that mobile is still a big deal, especially in Africa and this has been proven in time past to have a greater reach than any other form of technology.
From the report, Sub-Saharan Africa will have the highest growth rate over the next 7 years, in terms of Internet users.
The mobile subscription projection presents a great potential for businesses in the Sub Saharan Africa market. Is Africa ready for this growth?