The Central Bank of Nigeria (CBN) has a target of 80% financial inclusion by the year 2020. Regardless of this, current regulation exempts telecommunication companies (telcos) from owning mobile money licenses.
In a move that appears contrary to its stance, Techpoint learnt through a source that the CBN recently granted a mobile money license to a subsidiary of MTN Nigeria and subsequently revoked it less than a week after.
This license could have no doubt had a ripple effect on the mobile money market landscape. Who and what prompted the CBN to revoke the license? Why? What is the basis for the withdrawal? These and many more questions have to be answered.
It is not far-fetched that MTN Nigeria's subsidiary could get a license in the first place. Indeed, a 4-month-old deal between CBN and the Nigerian Communications Commission (NCC) permits telcos to own mobile money licenses through Special Purpose Vehicles (SPVs).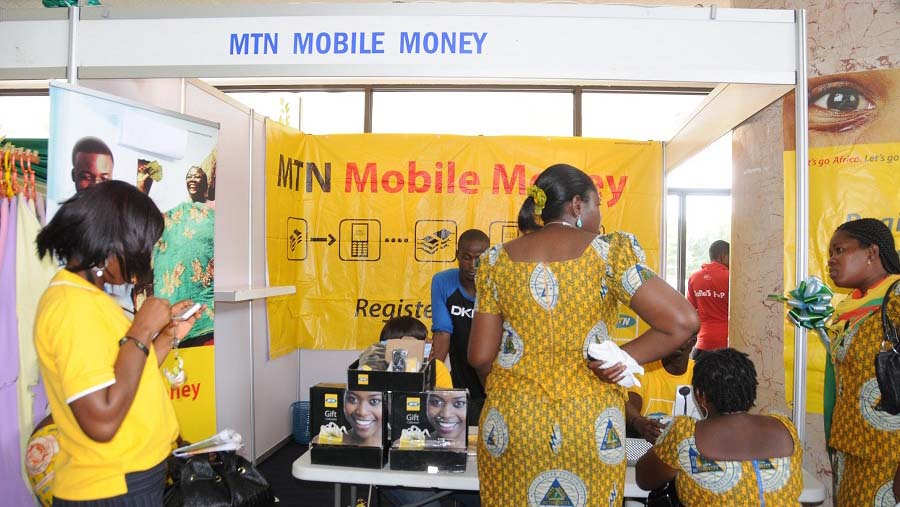 However, while SPVs somehow accommodate telcos, the market potential isn't as big as having a telco directly running a mobile money operation.
But there have been discussions around the provision of mobile money services since its inception in Nigeria. The telcos want mobile money licenses, but banks are afraid and want them to stay off their domain. The undertone of these discussions has been the survival of commercial banks as they may have to cede basic money transfer activities to the telcos.
The success of the mobile money space may end up being at the expense of the banking sector -- the fear of the known, as in the case of Safari's M-Pesa in Kenya.
In 2014, Kenyans conducted 911.34 million deals over mobile money platforms while banks did only 29.68 million. The potential of mobile operators running a mobile money license is huge -- the operator with the least subscriber base in Nigeria is 9mobile with 16.9 million as at December 2017, and there's MTN with its lion share of 52 million..
I'm not sure a commercial bank in Nigeria can boast of having up to 10 million customers in the country alone. United Bank for Africa (UBA), one of the oldest commercial banks in Nigeria, claims to have more than 7 million customers, but that is across 19 African countries.
According to Nigeria Inter-Bank Settlement System (NIBSS), there were 97.57 bank accounts as at February 2018. NCC's data shows a mobile subscriber base of 145 million and a teledensity of 103.61 as of December 2017. The summation of this data shows there are more Nigerians with mobile phones than bank accounts
On this premise, we can conclude that the CBN is likely to attain its financial inclusion projection if telcos are reconsidered in the financial inclusion agenda.

Last year alone, Nigerians reportedly spent ₦3.208 trillion on airtime. With this number, imagine telcos playing in the money transfer space. The potential is enormous; an industry with over 155 million subscriber base.
The regulatory framework of mobile money in Nigeria which stipulates the players, their respective roles and responsibilities, has three models -- bank-focused, bank-led and non-bank led.
The bank-focused model allows banks to deliver mobile money services while the bank-led model permits a bank or consortium of banks to partner with other organisations. And the non-bank led model is for organisations and telecommunication companies.
Telcos have already been exploiting the only mobile money model they can ride on, the bank-led, by partnering with banks -- MTN Nigeria's Diamond Yello Account, 9Mobile's Easywallet and Glo's Xchange come to mind.
But all these are still not producing the desired results, considering the number of mobile subscribers in the country. A country like Kenya, with 39.15 million subscribers in 2017, had amounts equivalent to 48.76% of the country's Gross Domestic Product (GDP) transferred via mobile money platforms between July 2016 to June 2017 alone.
The only model of the framework that's yet to be tested is having telcos take the centre stage in the non-bank led model. For what it's worth, we can say the banks and CBN have not come to trust telcos to drive the financial inclusion agenda yet.
If telcos own mobile money licenses, the banks can hold them ransom if we are to take it that the commercial banks are helping telcos with their distribution channel by providing loans and overdrafts for their distributors.
Telcos can't do same as the mobile money guideline stipulates their roles and responsibilities for the mobile money market, one of which is the provision of network infrastructure.
Are the banking institutions really capturing the increasing underbanked population? I could be wrong but most mobile money services users are those with bank account(s), which is a case of having the banked 'rebanked.'
In 2014, CBN somehow sabotaged the agenda of its year 2020 financial inclusion agenda with its Bank Verification Number (BVN) which led to the closure of bank accounts as a result of noncompliance and customers are still facing difficulties linking accounts to BVN till date.
According to InterMedia's Financial Inclusion Insights, Nigeria's financial inclusion was 35% as at 2016 but the apex bank which has so far granted 21 mobile money licenses is set to revoke 15 licenses. CBN does not appear to be doing anything differently to achieve its financial inclusion target which is just two years away.

Licensing telcos to undertake mobile money, on the contrary, might not have an effect on the nation's financial inclusion.
The 'unbanked' status on the guideline has the least Know Your Customer (KYC) requirements of name and phone number to own an account. This raises the question of whether mobile operators can just automatically sign up all subscribers to the service without any restriction from CBN or NCC.
There's that and there's the part of usage, which is key.
In a 2013 survey report of Philip Consult, 31% of the respondents who were registered with a mobile money operator never used the service, only 9% used it daily, 24% weekly, 26% monthly and 10% once every quarter in a year.
Mobile money remains one of the most veritable tools for financial inclusion and has proven to play an important role in the financial sector of some African countries.
Cash is still king, and the achievement of CBN's 2020 target is dependent on having a policy that accommodates the telcos while also protecting the banking industry.