Payment on delivery (PoD) has always been regarded as the bane of eCommerce and proponents of the killing of PoD have argued that it gives too much power to the consumers. It has caused online merchants to incur losses as a result of unconfirmed orders leading several eCommerce sites to completely scrap it.
In an interview with Techpoint in 2015, Lanre Akinlagun, the CEO of Drinks.ng stated that his company discontinued Pay On Delivery because " it's bad business, a bad work ethic and a bad mode of trying to grow a business".
In 2017, PayPorte and Konga followed in the footstep of Drinks.ng by permanently killing PoD while Jumia cancelled it for orders above ₦1000 in Port Harcourt, following the death of one of its deliverymen.
In Lanre Akinlagun's words, the average Nigerian has no regard for other people's businesses or time and so should not be given the privilege to order anything without paying.
Trust is a two-way street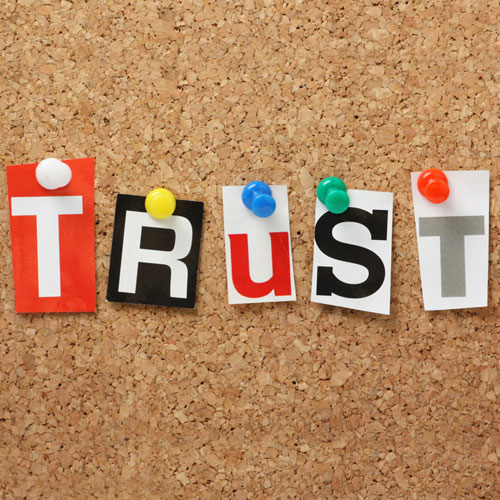 Nigeria's eCommerce pioneers, Konga and Jumia introduced PoD to gain trust and get people to test the uncharted waters of online shopping. Other platforms that sprung up afterwards had to play by the same rules to accommodate the legendary Nigerian trust issues.
As time went by, with more solutions available to tackle payments and infrastructural challenges, more Nigerians began to trust online payment but all it takes to revert back to their distrust is one bad experience. And there have been one too many bad experiences; so much so that many Nigerians only visit online stores to enquire the costs of products before walking into offlines stores to purchase them.
Therefore, online merchants have failed the average Nigerian as much as the average Nigerian has failed online merchants. Hence, the vicious cycle of distrust that is stagnating the growth of eCommerce in Nigeria never ends.
There have been several cases of people ordering one thing online and getting something else. And in the cases where payment is made before delivery, it takes a lot of back and forth to get a refund, which is usually very rare. And then one has to deal with rude and unprofessional customer service representatives.
Last week, a dissatisfied customer took to Twitter to call out Jumia for reportedly delivering an already used laptop and dismissing her complaints. It took the shame of bad publicity to get Jumia to refund her money.
https://twitter.com/Xandrea_30/status/965954666864529408
In numerous other cases that don't trend on social media, many customers have had to lick their wounds, vowing never to patronise Nigerian online merchants again.
This is the reason why Nigerians would rather buy stuff from foreign eCommerce sites like Amazon and Aliexpress and be more than willing to pay online. These sites have been able to gain the trust of their customers because they take customer protection policies seriously. Even in the cases where orders are messed up, it just takes filing a complaint to get a refund or compensation depending on the terms of purchase.
Who's protecting Nigerians from unreliable online merchants?
Some of the complaints laid by customers of eCommerce sites in Nigeria range from non-disclosure of full information on products and services, delivery of defective products, deceptive advertisement, poor dispute of settlement procedures to poor and non-existent customer services.
In order to address these complaints, in 2015, the Consumer Protection Council (CPC) revealed plans to regulate eCommerce in Nigeria and ensure that the rights of patrons of online stores are protected.
However, almost three years down the line, it appears that the regulation is yet to come to full fruition. Could this be an indication that the regulation is struggling to catch up with eCommerce, as it is a new trend? Afterall, the CPC has been active in the regulation of other sectors such as aviation, digital media and the food and beverage industry.
Or is it that only a minute number of Nigerians are aware of the existence of the council and so do not know of their rights to lay complaints when they receive shoddy customer service? Either way, the CPC has a lot of work to do on consumer protection in the Nigerian eCommerce sector.
Customer service as the core of business and operations
One of the many dividends of good customer service is trust and loyalty. And no matter the size of a business, good customer service should be the core of its business model.
Have you ever wondered why Instagram merchants do not offer payment on delivery and still manage to make regular sales? It's because they give high priority to customer satisfaction.
From a personal experience, the moment you enter their DMs to make enquiries, they treat you like royalty until you make a purchase. Afterwards, they publicly express their gratitude to their most loyal customers to ensure that they remain loyal.
eCommerce sites can borrow a leaf from this model. They are not expected to send shout outs to every customer that makes a purchase from their platform, all that is demanded from them is getting orders right and handling complaints as professionally as possible.
In order words, when consumer protection is taken seriously, customers are more trusting. And when eCommerce sites are able to build mutual trust with Nigerians, we would be more willing to pay for purchases online.