As we go about our daily activities, juggling different things together such as professional, social and financial responsibilities, we still spend a significant proportion of our time on a routine chore like laundry. On average, a person spends approximately 12-18 hours a month on washing, drying, folding and ironing of clothes. Needless to say, all those hours can be put to much better use. This is where Laundry by Time Signature (LTS) comes handy as it is set to make laundry a seamless process for busy individuals.
Laundry by Time Signature is an online laundry platform where users outsource their laundry to vetted launderers. Launched on April 6, 2016, by Yemi and Ola Osikoya, the startup operates within Lagos and allows users to order a pick up at their preferred locations.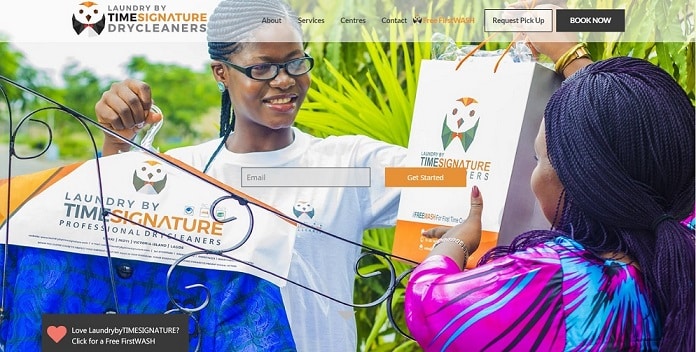 To use the platform, you need to register and book for a laundry by filling a detailed form. You also have the option of putting a call through to the customer care directly. During service, clients can track their laundry and when the job is completed, a notification is sent
LTS claims to have an experienced management team, who ensure customers get satisfactory service 24/7. After every book, delivery is done in 3 days.
Laundry by Time Signature offers a free first wash for new customers, you could take advantage of this opportunity by visiting the website.