Mobilecooks is an online platform that provides skillful and vetted cooks to cooperate organisations and individuals.
The platform is the brainchild of Alabuja Daniel, Audu Daniel, Audu Samuel and  Ismail Osunlana.The platform also does event planning and outdoor catering services.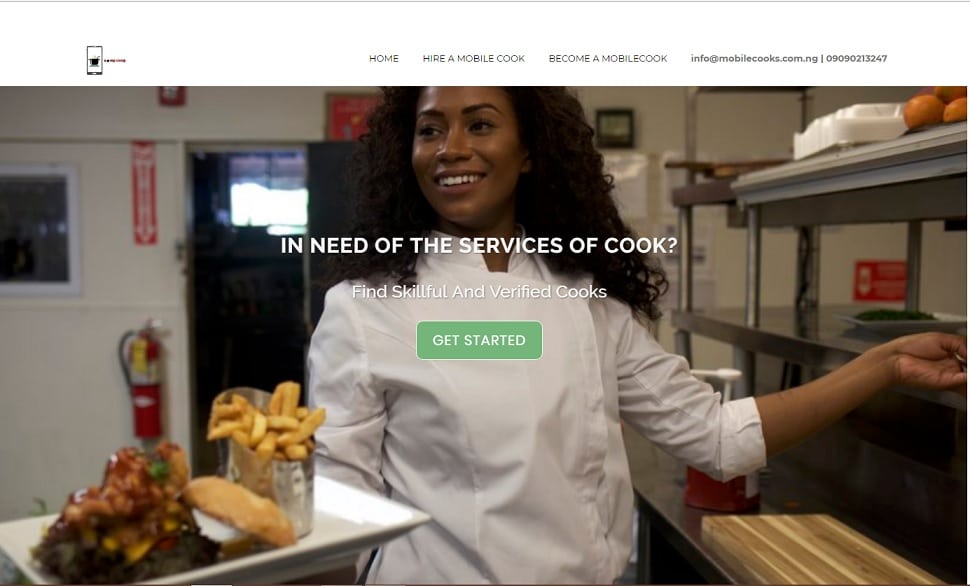 Preparation of good and healthy meals can be tedious most especially for busy individuals and organizations. Hence, the birth of Mobilecooks -- to ease the stress involved in preparing meals".
How Mobilecooks work
Users can register as either a cook or client. Clients request for cooks by filling a detailed form, which is used to assign professional cook to their desired location. Payment is made after service directly to the company's account.
The startup claims to provide unique meals and swift delivery to its clients, making it be number one choice for users. The startup kicked off operation fully on January 1, 2018.
Do you need the service of a cook? Head on to the website to hire.