Mobile Medics is an online platform that allows users get easy access to healthcare professionals. Launched on September 11, 2017, by Oni Oluwaseyi, Orisayomi Samuel, Ola Aderakinyo, Foluke oladayo and Victory Alibor, the platform delivers primary healthcare as a preventive measure while leveraging on the capacities of technologies.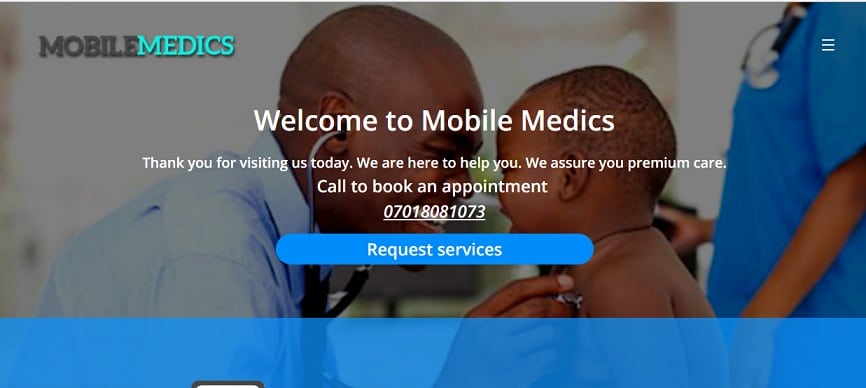 Indeed, the world has moved so fast beyond our shadow and the worries of covering kilometers before we see our doctors and traditional hospitals become a burning question in our mind, hence, the launch of Mobile Medics. We intend to break obstacle of distance by bringing our health services at affordable fees to people's doorsteps".
Mobile Medics has a feature which enables its users to lay complaints through a voice or video call. This is immediately followed up by a medical professional.
The startup boasts of its experienced management team, quick-responsive services and technology facilities installed in their service centres as a competitive advantage over other telemedicine platforms.
Do you wish to access healthcare professionals easily? Visit the website.
---
Discover new startups every weekday by noon (WAT) | Pitch your startup here