Afro-Freelancers Hub is an online community where local talents are matched with small businesses or individuals trying to get their jobs done faster.
Launched on October 1, 2017, by Uti Fejiro, the platform allows clients to give a review of a service provider and vice versa to help create a safe community.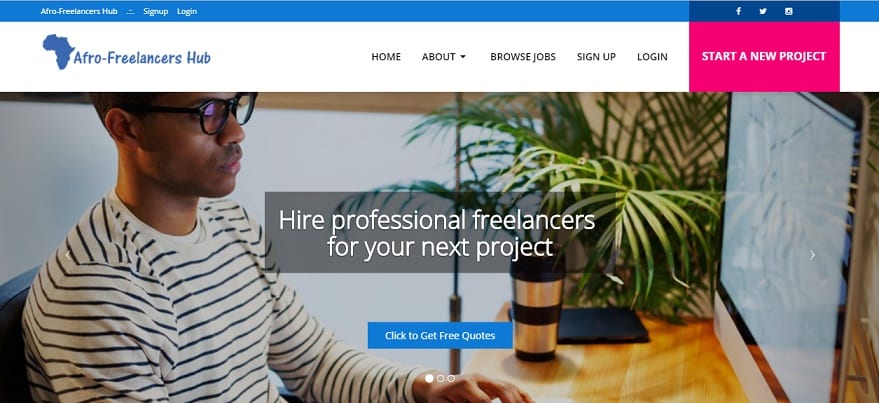 How Afro-Freelancers Hub work
Users are either freelancers or clients trying to outsource their projects. Clients list projects on the platform by filling a form requesting for details about the project, location, and budget. The user then waits for a freelancer to bid for the project. While users place their projects for free, freelancers bid for a job using their credit wallet on the platform which is funded through a payment via Paystack.
A bid goes for one credit unit and as a way of welcoming and encouraging new users, Afro-Freelancers Hub offers 10 free credit units which is expected to be renewed upon exhaustion to enable users bid for more jobs.
The platform is dedicated to African freelancers who can view jobs related to their skill set and engage employers in real-time and get hired. After completing the project, they instantly get payments for the project in cash or as discussed by the two party. Unlike other freelancers platforms, the startup's revenue model is not commission based, but from the sales of credit units used for bidding.
Do you wish to outsource or search for jobs? Visit the website.
---
Discover new startups every weekday by noon (WAT) | Pitch your startup here