It has always been our dream at Techpoint to bring all startups in Nigeria together under one roof to discuss opportunities and challenges facing startups in Nigeria.
With Techpoint Build, we took a major step towards making that dream a reality. On January 27th, 2018, 4,594 people gathered at the Landmark Event Centre to discuss doing businesses in Nigeria. Thank you for being part of our dream.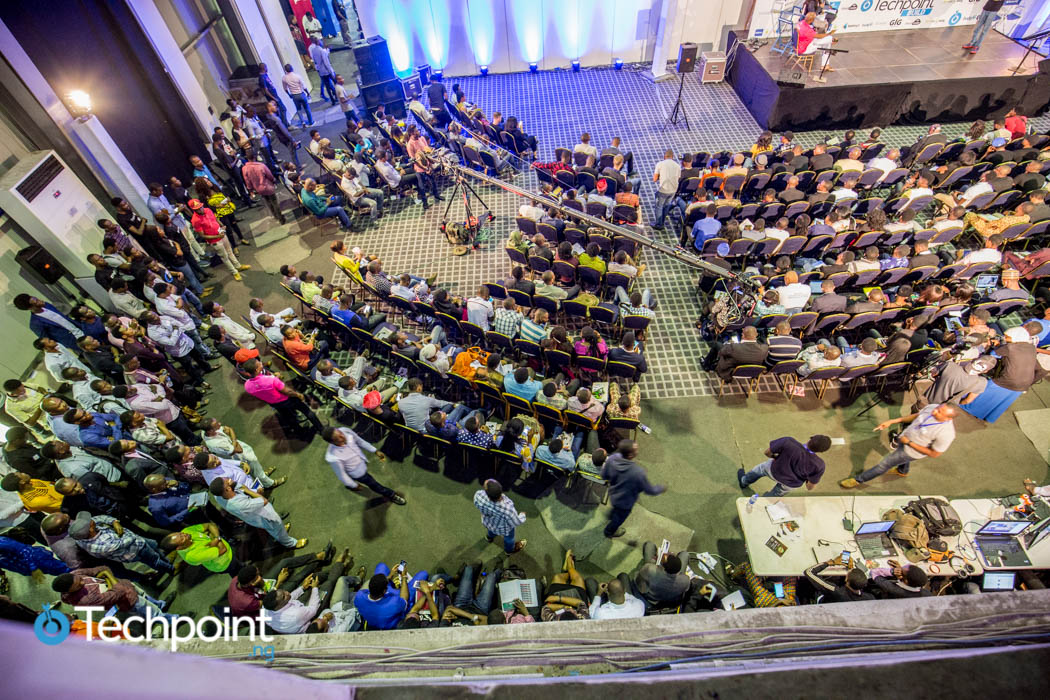 We had all 3 halls (Conference, Exhibitor space and SME Clinic) full to capacity with the crowd yearning to pick from the wisdom of our A-list lineup of panellists and instructors. Startups, investors, developers, and tech enthusiasts mingled freely, exchanged ideas, discussed the latest trends and fostered lasting relationships. Suffice to say; Techpoint Build was lit!
To give you some context of what went down at Techpoint Build, we've pooled together some numbers.
Here's how the maiden edition of Techpoint Build looked in numbers
Registration and attendees
Our publicity strategy worked as we deployed all mechanisms to get people to register for the event. Thanks to some of our strategic partners who gave us support from their areas of strength.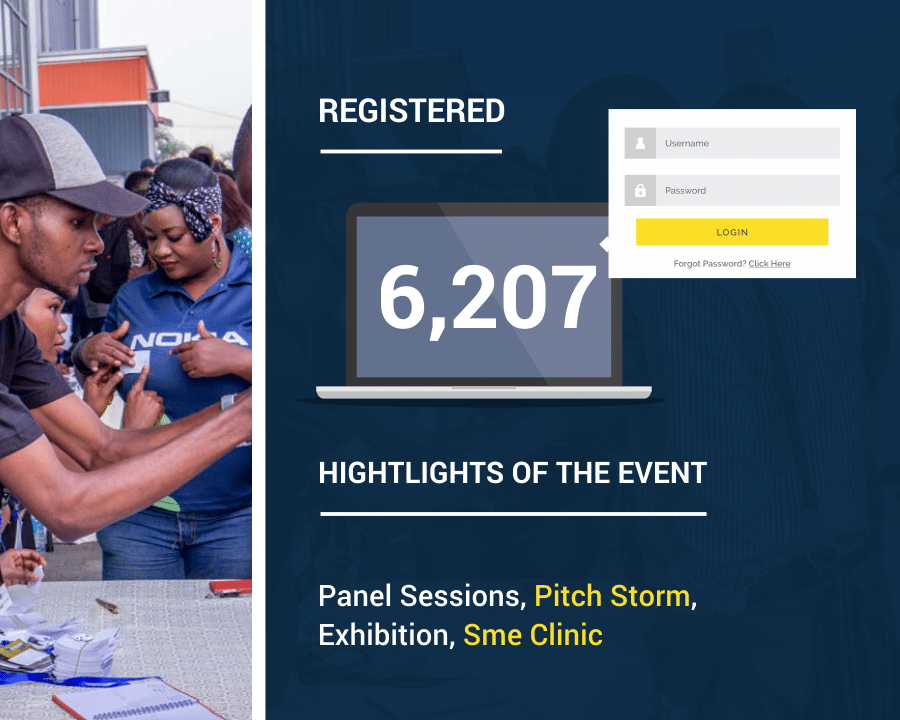 Every age bracket was ably represented but the numbers show that business owners who are around the age bracket of 26 - 35 came en masse.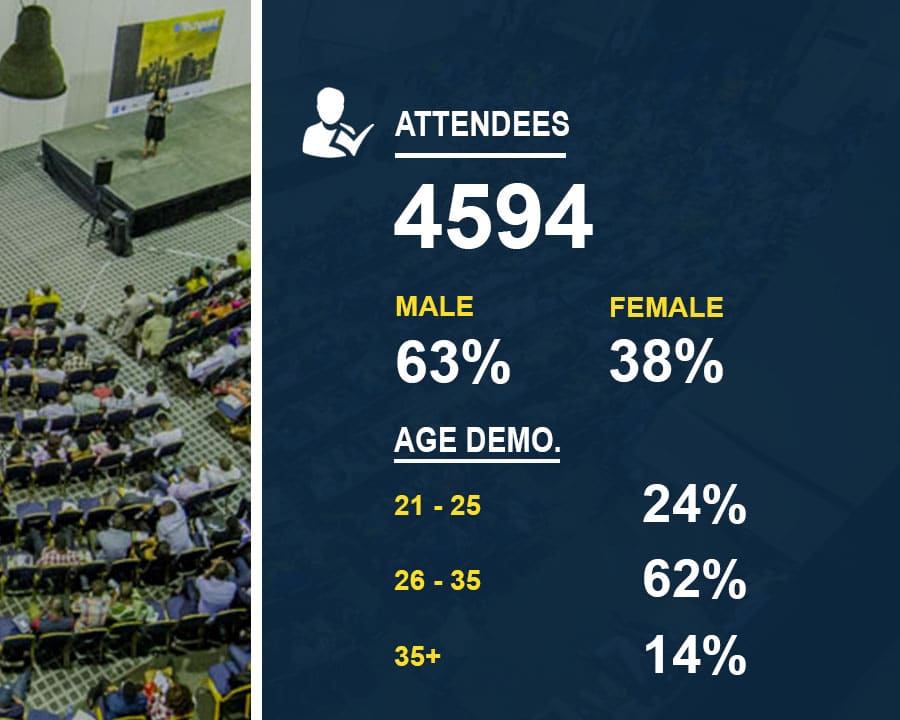 We hope next time to get a larger chunk of the less represented age brackets and gender. Anyone can run a business, right?
SME Clinic
Special thanks to our instructors who trained attendees on how to do business in Nigeria.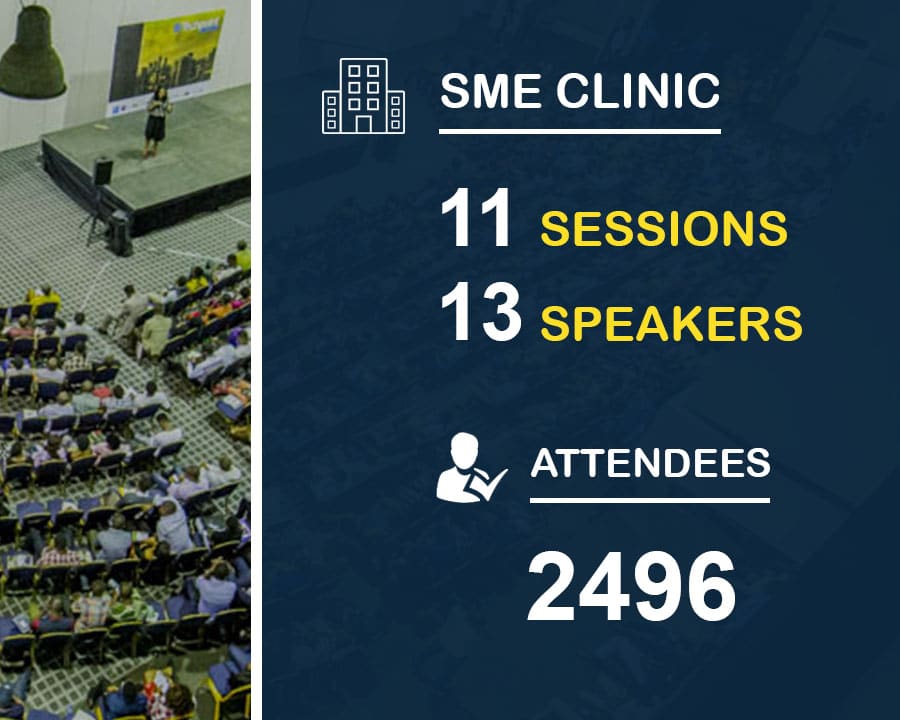 Panelists
Needless to say, we were overwhelmed by the calibre of panellists we had at Techpoint Build. Their wealth of knowledge on panel topics was phenomenal.
Sponsors
We want to say a very big thank to all our sponsors, we couldn't have done this without your support.
Exhibitors
We had several companies exhibit at the maiden edition of Techpoint Build. Most of them were able to connect with consumers and learn more about other business.
Whogohost
Itanna
iROKOtv
Ventures Platform
Accounteer
Healthfacts.ng
Kbits
Deliveryman
Skarabrand
Leadspace
RelianceHMO
Formplus
Commissions.ng
Lucy.ng
Shuttlers.ng
Energy Deliveries
Plaqad
Auto Genius
Mymusic.com.ng
Techadvance
Community Partners
Techpoint and Paystack put together a 'WhatsApp for a Business' guide, which was presented during the SME Clinic. You can download it for free here.
Media partners
Our mission was clear from the beginning; to reach as many people as possible. Our media partners came in to help us achieve that. We thank everyone of you guys.
Vconnect
The Guardian
BusinessDay
Pulse
Poise
Allevents.ng
ConnectNigeria
BellaNaija
Olorisupergal
Devcenter
ForLoop
DigiClan
Logg
Lagos Angel Network
Enterprise TV
Jama
Publications
The Guardian: We were published in The Guardian newspaper for January 29th, 2018 and a highlight video of the event was published on February 1st, 2018. You can watch it

here.

BusinessDay: We were published in Businessday newspaper on February 2nd, 2018..
Pulse: You can watch highlights of the event from

PulseTV

Technext: Here is a nice review of the event by

Technext.ng

GSMA -

Here

is a wonderful highlight from Martin Karanja on

GSMA
Event highlights
Removing barriers in the startup/tech ecosystem
This event could not have been successful without the support of all our sponsors, partners, volunteers, and attendees. We'll be back next year to bring you an even better event for sure.
We are gearing up for Techpoint Inspired which promises to be the biggest tech conference in Nigeria. You can be one of the first people to register.
Whether you were part of the 4000+ attendees at Techpoint Build, or you simply watched the live coverage, we appreciate everyone. Feel free to let us know what you liked about the event and what you did not like.