Although BBNaija debuted in 2006 (as Big Brother Nigeria), the second season which featured in 2017 ushered in a new wave of excitement and curiosity from lovers of the show. While eyes were (fixed) on the competing housemates, gazes were also extended to PayPorte, a Nigerian eCommerce platform, which has been the primary sponsor for two consecutive seasons now.
---
Suggested Read: PayPorte, BBNaija 2017 and Nigerian telcos: The biggest winners and non-losers
---
Chances are, if a list was passed among viewers to pen down possible sponsors for the show, PayPorte would be least considered to be major sponsors. There's a plausible explanation for that. Nigeria's eCommerce space has being rattled with lots of challenges. Many eCommerce players have been forced to exit the market and those who have managed to survive till date cannot boast of doing so well.
Which is why the thought of PayPorte being a major sponsor of a reality TV show which costs millions of naira is all too surprising to be true. Or don't they play in the same Nigerian market?  Questions continually range from "How's PayPorte able to sponsor this mighty show?" to "How do they even make money?" to "Do they even make enough money to keep up?"
For all we know (and do not know), Payporte's management isn't stupid. There has to be a way it translates to cash for the eCommerce brand. And while we might not be able to unravel how PayPorte manages to sponsor BBNaija, speculations could guide us on two possible ways it rakes in loads of cash from the reality tv show.
From brand visibility to increased orders
BBNaija and PayPorte can be compared to a snail and its shell. There's hardly anywhere one appears without the other -- be it on billboards, posters, social media handles and even on the show itself. This, of course, translates to more brand visibility for PayPorte and possibly more traffic to its website.
Come to think of it, 1 million flashes of PayPorte everywhere you see BBNaija is enough to pique your curiosity and make you ask the question "what exactly is PayPorte all about?". If you ask me, that's a plus for the brand -- the more the awareness, the merrier.
This Payporte. What do they do?

— tolu ogunlesi (@toluogunlesi) February 11, 2018
Also, it's quite easy for views to translate to more sales for PayPorte on the show. For those all too familiar with PayPorte's backing, ordering from the platform comes naturally and organically. For average viewers, inquisition may drive them to research about the eCommerce platform, coincidentally discover an accessory a favourite housemate wore that day, and possibly hit the order button.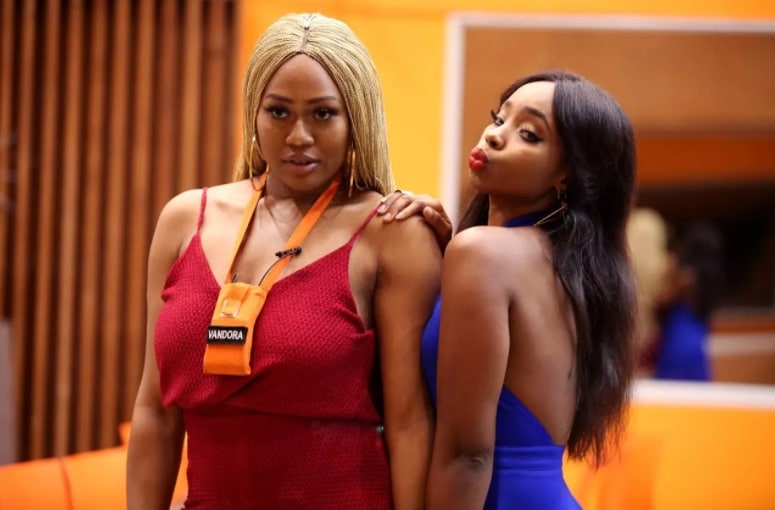 An ad flash is another potential call-to-order. Something like, "Shop for CeeCee's looks today. Only available on PayPorte" will make an ardent lover of CeeCee consider no other platform to order such wears.
At Techpoint Inspired 2017, PayPorte CEO, Eyo Bassey revealed that taking the reins as the major sponsor of BBNaija 2017 skyrocketed orders on the platform. According to him, PayPorte was basically struggling to fulfil orders as the surge was high and the platform is only capable of processing as much as 5,000 orders on a daily basis. He further said that if BBNaija had gone on for 6 months, PayPorte might hit a breakpoint and be unable to deliver.
Let's Analyse
Going by Bassey's revelation, if PayPorte was getting at least 5,000 daily orders last year, it's safe to assume that there'll be an increase this year -- we can attribute this to the fact that more people know about that brand. And supposing PayPorte fulfils more than 70% of the orders -- especially since it has terminated Pay on Delivery (PoD) and payments are now made before orders are fulfilled -- it's safe to assume that PayPorte is on its way to cashing in more money this time.
PayPorte should be able to live up to the influx of orders this time since last year's spike might have given the brand an inkling into what's coming and enough time to prepare for the incoming order-storm.
All these are possible indications that successful transactions on the website is definitely a huge source of revenue for PayPorte, all thanks to the show, and of course, their sponsorship.
Sponsorship Licensing
From what Techpoint has learnt via interactions with sources knowledgeable about the deal, PayPorte has licensing rights as headline sponsor. Hence, it could potentially charge co-sponsors like Legend Extra Stout, Minimie Noodles, Nokia and Pepsi tens of millions of naira each, to key into the show. However, considering that brands like Nokia and Pepsi are big players in their space, there's a chance that they are also big sponsors of the show.
Another way this whole thing may play out could be tiered sponsorship. In this sort of grading system, lower tier sponsors have to settle PayPorte while other bigger sponsors could stand alone. Either way, one can't overlook this as a potential revenue source.
Revenue sharing
A lot goes on during the BBNaija show. Everyone knows that viewers have to vote to retain or evict their favourite housemates. There are 3 ways to vote on the platform; online (mobile site, website) and offline (via SMS). The former is free while the latter costs ₦100 ₦30 per SMS vote. We can take a cue from last year's votes and a Twitter poll conducted by BBNaija this year to estimate what comes to PayPorte in terms of revenue share.
According to Premium Times, the 2017 edition of BBNaija recorded 26 million votes in the final week. And going by this year's poll, it's safe to assume that about 20% of the votes came in via SMS.
Which voting platform are you going to use to vote on #BBNaija?

— Big Brother Naija (@BBNaija) February 11, 2018
Now let's do the maths. 20% of 26 million votes means 5.2 million votes came in through SMS. Since an SMS costs ₦30, that's a whooping ₦156 million ($433,333) in revenue in one week alone! Assuming PayPorte has a revenue-sharing agreement with telcos, MultiChoice and any other parties involved, even if in a worst case scenario, only 5% of the entire cash goes to PayPorte (since telcos are known to take the larger share in such partnerships), that's still ₦7.8 million. Not bad at all as free cash for an eCommerce platform in just one week.
And that's just one part. There are also text messages that constantly roll through the screen while the show is on. These cost ₦50 per SMS. Again, let's do some maths. If in a worst case scenario, only 1 million viewers send such messages on a weekly basis, that's another ₦50 million for the sharing parties.
For what it's worth, BBNaija is more of a game of numbers and for PayPorte it's a seamless flow of revenue. Putting all of these together, there's no way PayPorte wouldn't make more than it puts in for sponsorship. It wouldn't come as a surprise if the eCommerce platform decides to sponsor again in coming years.
Featured Image: Africa Magic gallery.