Titilope Adewusi's business experience began about six years ago when she decided to leave her Senior Manager role at KPMG. Like most people tired of their corporate jobs, Titilope could not figure out what next to do.
Just as she made up her mind to leave the corporate world, her former boss, Kola Adewale approached her to join him in a new restaurant he was running at the time. That restaurant has become a string of entertainment and hospitality outlets we now know as The Place and Titilope played a major role in the company's success.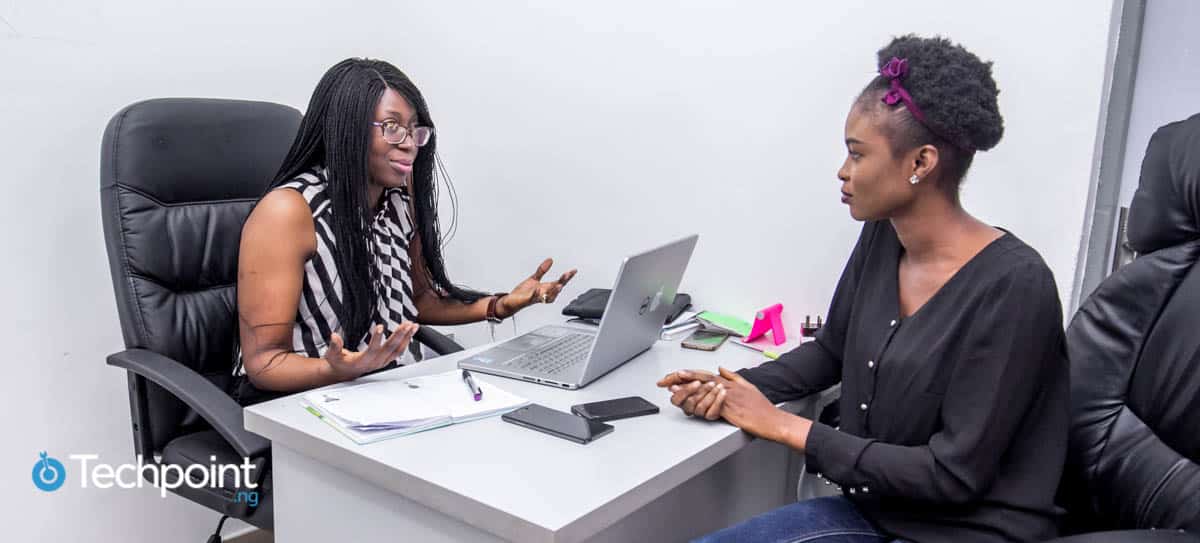 "I joined The Place as the General Manager of the Ikeja GRA restaurant, the only branch at the time. It was just two of us on the management team, Kola and I. And then we opened the one in Lekki, another in Victoria Island, and then added other branches. I was there for six years." Titilope Adewusi said in a recent interview with Techpoint.
With about 18 years of collective experience in banking, consultancy, and business management under her belt, Titilope Adewusi embarked on an entrepreneurial journey with 9ijakids -- an online platform that teaches children about Nigeria, entrepreneurship, and values using games.
In this interview, she shares her story with me, and gives some tips for running a sustainable business in Nigeria.
Titilola Oludimu from Techpoint (TO): What was the motivation behind 9ijakids?
Titilope Adewusi from 9ijakids (TA): Along the line, I began to develop a passion for Nigeria and helping our children know more about our nation. They know less about our country because they are more exposed to Western education than we were while growing up.
I once asked children in the junior church where I teach who the President of Nigeria was, and they all screamed "Barrack Obama". I wasn't surprised because I knew it was a result of the kind of content they were exposed to on DStv. There is usually more mention of Barrack Obama, and now Donald Trump, than the Nigerian president. So I decided things had to change.
I spoke with my sisters about ways we could help children learn more about Nigeria and then came to the conclusion that games were the way to go. Games, because children these days are fast visual learners and most of the games they play are developed outside Nigeria.
Asides learning about Nigeria, we decided to include games on entrepreneurship and values as well. As I moved from KPMG to The Place, I realised that the level of values in our society had become very low.
I grew up learning that integrity is more important than riches but these days, values mean nothing to a lot of people. And so we decided to make 9ijakids about learning everything Nigerian, as well as values, all in a fun way.
I am in charge of the business aspect of 9ijakids, although I develop games sometimes. One of my sisters who has a background in computer engineering is our chief developer; since the plan is to go global, my other sister based in England is in charge of the UK side of the business.
TO: What's the typical process that goes into developing a 9ijakids game?
TA: We use software that requires very minimal coding to develop the games and so, the process is usually a short one. Once we come up with an idea for a game, we develop content around it, choose a framework, and build the game, a process which typically takes between one and two weeks. My children, my sisters, and friends are our test subjects. When we develop a game, they test them and we use their feedback to improve the game.
In the long term, we plan to go off the framework and start developing games traditionally because there's a limit to what one can create with a framework. I believe the opportunities in gaming and animation are endless and we plan to milk the market as much as we can.
TO: How has the reception for your games been so far?
TA: So far, the reception has been good; we are trying to be consistent with the games and find new and better ways to keep teaching children about Nigeria. For example, our theme for October last year was Nigeria's Independence and so we developed about eight new games to teach children about our rich history and culture.
TO: In what ways has handling managerial positions for so many years helped you in running 9ijakids?
TA: Over the years, I have built a network that has helped us get easy access to certain people and places. We are currently targeting schools and churches, and oftentimes getting access to these places just requires a few phone calls.
That's the advantage we have over an entrepreneur who has little or no network. That's the currency we have right now as opposed to actual money and we are leveraging on it as much as we can.
TO: What challenges are you currently facing with running 9ijakids?
TA: Our main challenge is the cost of data in Nigeria. The fact that these games are online is a challenge for most people and so we have gotten a lot of requests to make the games downloadable. There is also the concern of exposing children to the Internet and so we have decided to build an app -- Android first, before we go for the iOS version because more people use Android devices.
Another challenge is getting Nigerians to embrace a made in Nigeria game. They are usually condescending towards the product until they play one of the games and are sold. We get better reception from people in the UK because it's one of the few ways their children get to learn about Nigeria.
In addition to that, it's harder to get children to play the games because most parents are too busy to subscribe. Even the schools we approach complain that they struggle to get parents to sign up for programmes because they expect the school to get these things done for them.
But I'm not worried since our product is still new; I'm confident that it'll get accepted because it meets a need even for me as a parent.
TO: Still on challenges, the Nigerian game and animation industry is struggling and many players have had to partner with celebrities and brands for visibility. How are you tackling this challenge and what is your relationship with other players in the space?
TA: We are not necessarily collaborating with other players in the industry but the advantage we have over them is our network. So we have better chances of getting an audience with corporate sponsors.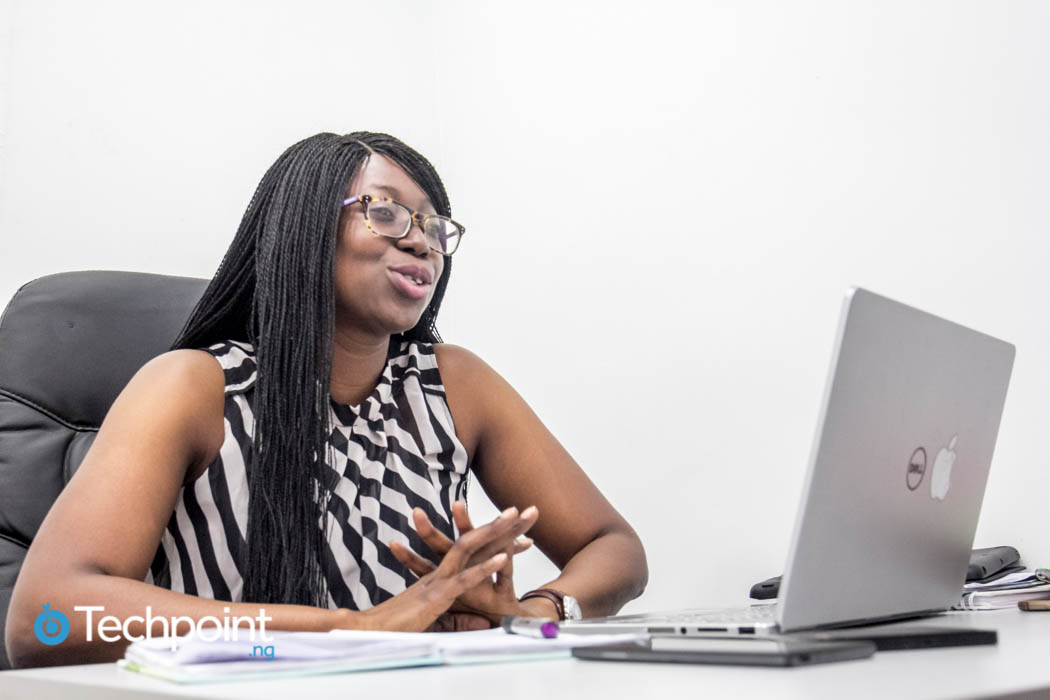 However, most of these companies would rather partner with successful brands. So it's best to keep pushing on with or without their backing. We believe that when we become successful, numerous partnerships will come knocking.
TO: Are there concerns that 9ijakids may just be for a particular class of people?
TA: Yes, some people have raised the issue but these days plenty people own smartphones. My tailor in Mushin comes to my house with his iPad to show me dress styles; my hairdresser is always looking for educational apps for her daughter; roadside artisans are using smartphones except for the elderly ones, so more people are embracing technology.
TO: How have you learnt to combine being a wife and mum with being an entrepreneur?
TA: First, I state what boundaries I would not cross, so creating time to spend with my family is not negotiable. Secondly, having a support system is very important because you cannot do it all on your own.
Also, I have learnt that the more independent children are, the less stress for you. So I am teaching my children, at an early age, how to do certain things around the house and for themselves.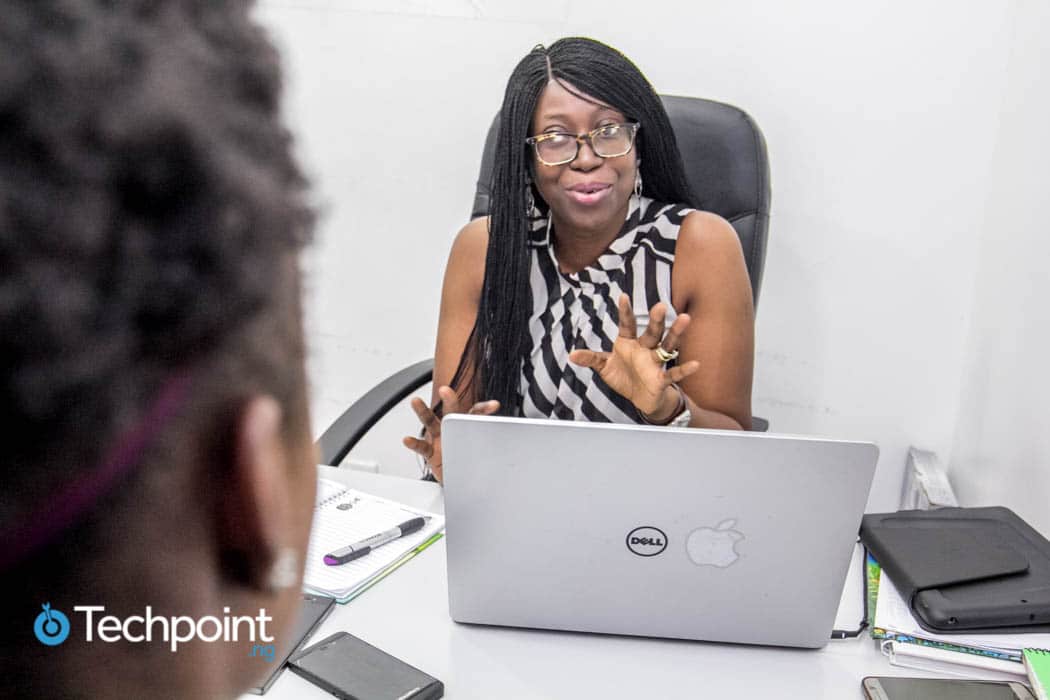 Having a routine also fosters independence because they know what they are expected to do at certain times. Since I work from a home office now, I spend more time with them but I still get them to realise that mummy is working; this way, my life is easier.
TO: Considering your experience in managing a successful business from an early stage to a household name, what advice do you have for budding entrepreneurs?
TA: I believe mentorship is very key for new entrepreneurs. We need more people to educate entrepreneurs in Nigeria to enable them build sustainable businesses.
Many business owners do not know how to balance their books and so lose lots of money because they fail to calculate the true costs of their products. In other words, get a business education, whether formal or informal.
Also, as an entrepreneur, don't get too comfortable; stay close to your customers, make plans for the future, and stay ahead of your competition.
The truth is entrepreneurship is not easy but with a good product, good accounting, marketing, and of course God on your side, you'll be successful.