FindaMedNG is an online directory for health service providers. The platform seeks to connect users with healthcare service providers within their location.
As a user on the platform, you are allowed to give reviews about any service providers you've used. This will help other users make solid decisions as well as improve the services of healthcare service providers across the country.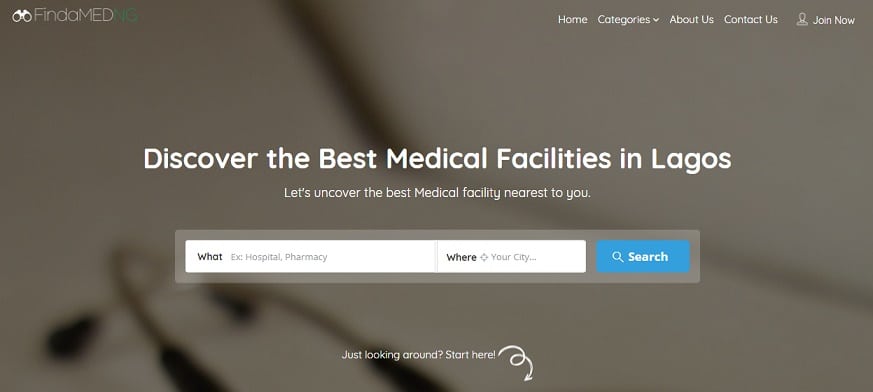 To further aid and enhance the credibility of healthcare providers, FindaMedng gives details such as available facilities to users — which in a way helps clients to decide whether to use the service providers or not.
Service providers are confirmed upon meeting all requirements provided by different state ministry of health and allied organizations. Contact details of these service providers are also verified to avoid fraudulent acts while ensuring the safety of our users."
FindaMedNG started operation fully on December 14, 2017.
Are you looking for a healthcare service? Visit the website to begin.
---
Discover new startups every weekday by noon (WAT) | Pitch your startup here
Deborah Soyombo
I'm in love with inspiring startup stories! I believe they have a way of inspiring people to be what they want to be. Contact me here.
---
Are you in tech and you are looking at getting a foreign remote job or you want to move abroad? Fill this form and you will get the BEST resources to help you get that high paying remote job as well as japa easily! WAGMI!