It's no news. The African tech scene is sizzling and a lot of foreign and local players are helping to spice it up (with their investments). Hundreds of private equity firms are equitably distributing resources among potential African startups and venture capitalists are becoming (the) more venturesome. The African continent has particularly witnessed continuous investments influx from the US, Europe, and the BRIC (Brazil, Russia, India, China) countries with Nigeria, South Africa, and Kenya topping the list of investment destination in Africa.
But one may ask "Why Africa?" Here are two key points that might give an inkling of why Africa is on the lips of most potential investors as an investment destination -- the continent is a den of problems waiting to be solved and has a rapidly growing youthful population. While the former is vivid enough, the latter is hinged on the fact that Africa is projected to have the highest number of youths in the world by 2050.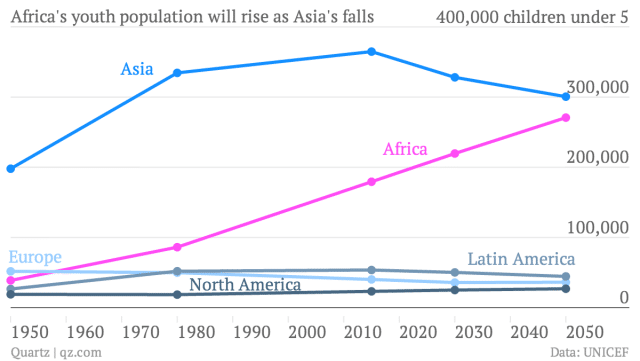 There's another plus. Asides India and China, the African continent presents the next biggest markets worldwide. When all is considered, investors are so right about Africa being a very fertile ground to plough -- (which is) a perfect explanation for their wild-growing appetite and interest in emerging markets across the continent.
Now that investments in startups on the continent are becoming more pronounced than ever, not discussing it at our recently concluded event -- Techpoint Build, would have been a gross oversight; a 5-man panel was dedicated to do justice to this.
The session, which lasted for about 50 minutes was themed "Investing in African startups" and consisted of Chika Nwobi (Founder, L5 Lab), Kola Aina (Founder, Ventures Platform), Martin Karanja (GSMA), Simeon Ononobi (Founder, Thank U), and Ashley Lewis (Accion Venture Lab).
The chicks are ripe; the feeds are few
During the session, a lot of critical issues concerning investing in African startups were laid bare. One that is most prevalent  -- which seemingly resonates well with startup founders across the continent -- is inadequate funding in the ecosystem. A lot of startup failure in Africa has been attributed to this particular challenge. In Nigeria for example, it came as a shock when a seemingly promising startup, GoMyWay, which was welcomed by all and sundry at inception, never survived 2017. The reason is same -- lack of follow-on capital.
The fear of failure as a result of funding causes many African startup founders to focus more on securing follow-on capital every now and then. The downside to this is that while the chase goes on, the business suffers. Kola Aina of Ventures Platform explains that this realisation was one of the reasons Venture Platform recently increased its funding provision from $20,000 to $40,000.
We made the increase because we want to give startups ample time and the runway to focus on their business[es] rather than worrying about the money in the bank and begin chasing another round of fund[s] which could be really distracting..." Kola Aina, Ventures Platform.
Being mindful of investors to chase is a different ball game entirely. Simeon gives insight on what a good investment hunt should look like.
Beyond money, startups should go with investors who give more value and structure. Good investors (who are more concerned about your growth) and bad investors (whose interests are in returns) exist both locally and internationally. This is why regardless of the colour, startups just need to be on the lookout for the ones in their best interest..." -- Simeon, Thank U.
Ashley of Accion Venture Lab agrees with Simeon and chips in how Accion Venture Lab supports startups on their portfolio despite the up to $500,000 investment they make.
Besides money, for the first 100 days, we dwell on the major barriers these companies are facing, and help them get through. That model is hyper-critical to the progress of our businesses."
Infrastructure is another basic challenge. In 2017, Efritin exited the Nigerian market. Nils Hammer, CEO of Saltside Technologies (the Swedish-based parent company to Efritin) later cited poor internet penetration, high data costs, and a host of other non-available infrastructure as the reason for Efrintin's exiting the Nigerian market.
Despite all these, activities around the African tech scene aren't dwindling. Martin from GSMA corroborates this fact.
We made our first investment of  $322,000 in PrepClass and called for applications again. We got (over 100 from Nigeria) and many others from Kenya. What that tells us is, there is so much going on in the African ecosystem. But how do you separate noise from the actual scalable solutions?"
Martin's question of differentiating the actual scalable startup paved a new discussion about Product-Market Fit.  Or a better way to put it, solving problems that appeal to the present needs of the market or that the market is ready for.
There are lot of activities going on here in the tech scene in Africa. Nigeria in particular has a huge population. Hence if you are able to provide a product that can be usable by at least 10% of that population, you are a scalable business."  -- Martin
Even with investment backing, driving product adoption, dominating a significant percent of the market share and building to profitability is a tough mission. For example, eCommerce is a sector that hasn't found a strong footing on the continent. Efritin exited from an eCommerce space and a new report indicates that another player, OLX recently closed its office in Nigeria. Also in Nigeria, Konga, a leading eCommerce giant was recently acquired. However, the alleged acquisition valuation fell short of expectation. These recent phenomena beg a lot of questions about the true state and viability of eCommerce in Nigeria, and Africa as a whole.
In a conversation held with Lexi Novitske, Principal Investment Officer at Singularity Investments (SI), she revealed that SI is keen on making investments around infrastructure or anything that might enable eCommerce in the future rather than eCommerce itself. Her reason? The market just isn't ready yet.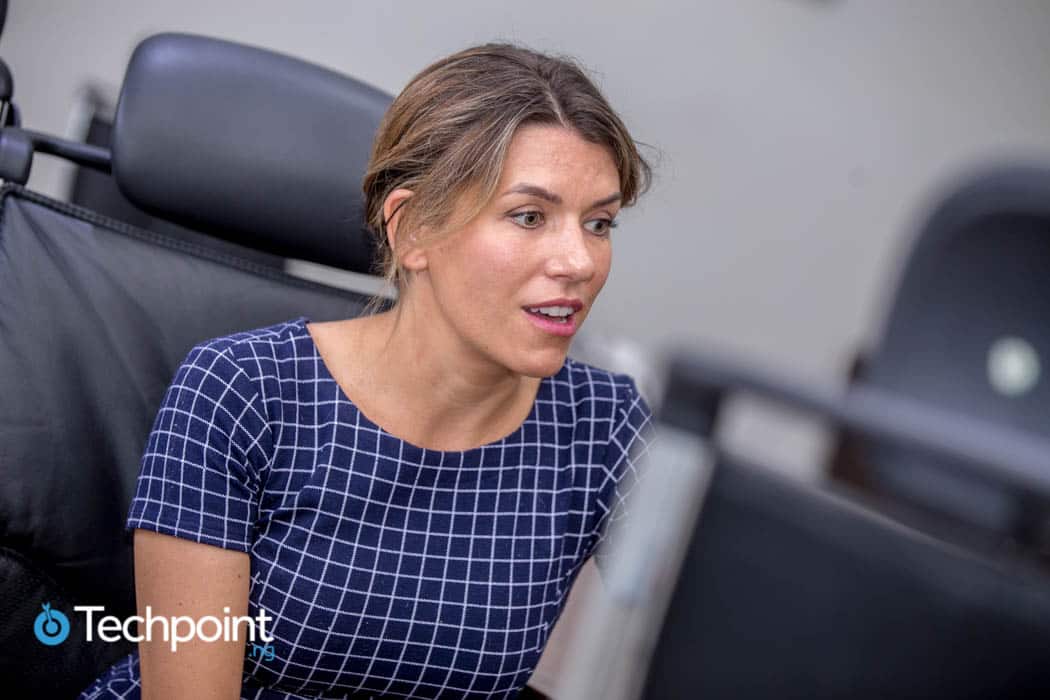 eCommerce for example is a huge market potential, and some day, eCommerce will do very well. But there's so many things that are not in place yet for that to function easily and efficiency.They include Infrastructure, payment, trust , bureaucracy, digital literacy. Those are things we'd like to invest around for now rather than focusing on the services like eCommerce which at some point will really take off in this market.
While eCommerce still has it's own struggle startups in sectors like fintech, education, and social impact startups have proven fruitful on the continent. For instance, mPesa's story is renowned worldwide; Dealdey (interestingly founded and exited by Sim Shagaya) is another evidently successful business, and the list goes on.
Transposition: Money for Partnership?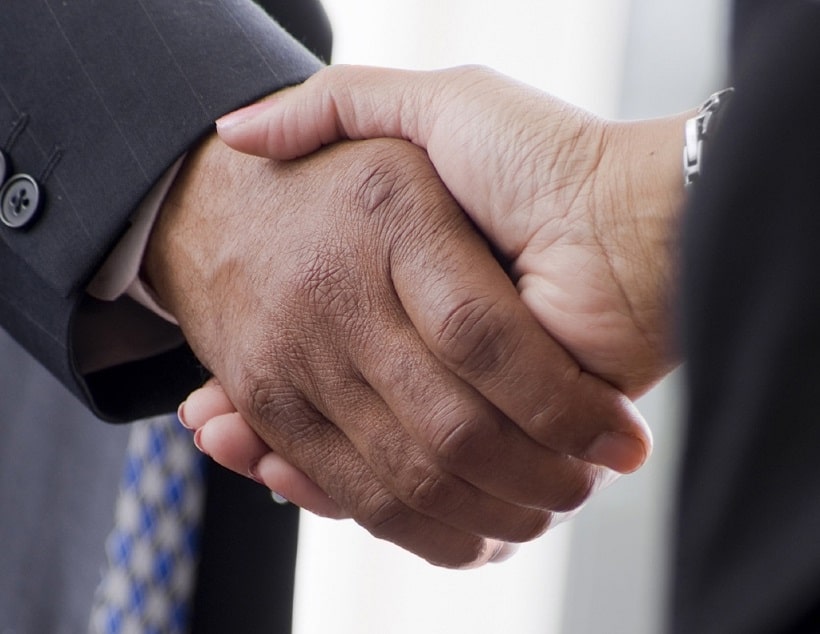 Towards the end of the panel session, the panellists reached a consensus -- the cries of "no funding" in the Africa tech/startup scene can be abated through strategic partnerships. According to Simeon, startups could partner with, and give value to the next big company, which could in turn help push their businesses. Moreover, it is high time startups broadened their definition of investments.
Concerning the problem of not enough capital, some companies can help startups do some of the things they raise money for at no cost. Startups need to start partnering and sharing revenue instead of crying that funding is limited. Substitute partnership for revenue when and where you can. We shouldn't get lost in the Silicon Valley brouhaha, especially since we do not have so much resources as they do. People have been making money in Nigeria without raising capital for a lot time now. It's high time we started thinking investment (not in terms of capital)."
For Kola and Martin, it's more of startups getting their products right, understanding the market, and creating value. Here are the established facts; the African tech scene is growing fast, the market is emerging spontaneously, startups are dogged, the playground is becoming more interesting, more investors are excited about opportunities the continent presents and are willing to invest more in the space. Ashley, for instance, tells of her excitement about the African market, which helped her make the decision to remain in Nigeria, despite her team based in Washington D.C.
In case you are still wondering if Africa is worth the attention, a YES from the 5-panel members on whether or not a $1 billion business would emerge in Africa in 5 - 10 years should give enough conviction.