Last week didn't go down without a good number of events across Nigeria, this week isn't turning out any differently. From the New Media conference to youth empowerment mentorship program, here a couple of events going down this week that might interest you.
New Media conference
Themed "New Media as the future of the fourth estate", this will be a one-day meetup where new media practitioners – publishers, bloggers, PR consultants and social media influencers -- come together to meet, greet and engage in discussions that will provide a blueprint on how to restore eroding credibility and trust to the new media. It will also explore means through which quality of media contents can be boosted significantly in line with best practices in the industry globally.
The conference is open to all new media publishers and practitioners who have a verifiable and legitimate platform and are seeking to network with policymakers, PR consultants and advertisers.
Attendance is free. However, all prospective attendees must be pre-registered to attend the conference.
Date: 6th, February 2018
Time: 3:30 PM
Venue: The Wheatbaker Hotel, 4 Onitolo Road, Ikoyi, Lagos in Lagos, Nigeria
Global Startup Weekend Women Abia
Organised by Incubation Growth Hub Aba and Techstars, this is a weekend-long event designed to accelerate Abia's women entrepreneurs by giving them an opportunity to pitch their ideas, meet people with various skills to work with to validate the ideas, adopt a model and build a prototype. All of this will happen in 54 hours, through support from in-house coaches and mentors. The Global startup weekend is an international initiative led by Paris to make entrepreneurial projects more diverse and inclusive, and to highlight the impact of women in entrepreneurship. Beyond Abia state, it will be happening in 34 other cities globally.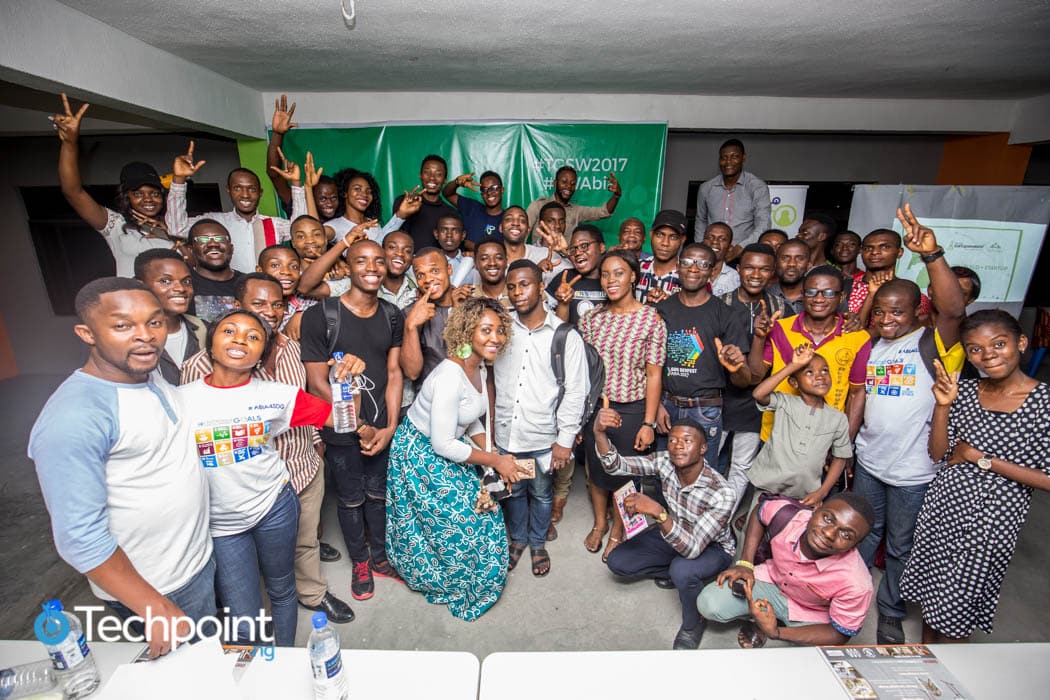 If this is the place to look for a team, create a prototype of your idea, validate your business idea, and receive feedback from experienced entrepreneurs, all in one weekend, you just might want to attend this free event.
Date: Friday, February 9th - 11th, 2018
Time: 9 AM
Venue: Innovation Growth Hub, 62 Asa Road Aba
Tech meets entrepreneurs
Hosted to support the Abuja tech community, this event will bring together startups, entrepreneurs, techies and tech enthusiasts together and help foster an atmosphere of knowledge sharing on Business and Technology. The event is designed specifically to improve the business landscape and foster knowledge sharing among the gatekeepers of the tech community in Abuja.
Being the first of its kind, it will feature both speaking and panel sessions. This edition will happen in Ventures Platform.
The event is free, you can do well to register if you are around Abuja.
Date: 10th, February 2018
Time: 11 AM - 1PM
Venue: Ventures Park, 29, Mambilla Street FCT, Abuja
Youth Empowerment mentorship program
Like the name suggests, this quantum heights leaders academy - organised event is designed with the youth in mind. The goal is to empower, develop and equip the youths with basics leadership skills, career development and entrepreneurship skills. It will feature a pep talk on leadership and entrepreneurship, a 360-degree evaluation assessment and a one on one coaching session.
If you find this interesting, you can register to attend this free event.
Date: Saturday, February 10th - 11th, 2018
Time: 9 AM  - 6 PM
Venue: Ndubuisi Kanu Park, Mobolaji Bank Anthony Way, Lagos.
---
If you'd like to have your event featured on Techpoint, kindly leave us the details by filling this form.