Even on the off-chance that the names Bola Akindele and Courteville Business Solutions don't ring a bell, as long as you've had to register a vehicle in Nigeria, you must have at least heard of AutoReg.
The story of the man behind the above brands is one of sheer serendipity. Before he left paid employment in 2004 to pursue his entrepreneurial ambition, Bola had spent nearly two decades building a professional career that cut across the public and private sector. This included stints at KPMG Peat Marwick, Ani Ogunde & Co, the Central Bank of Nigeria (CBN), Oceanic Bank and Fountain Trust Bank. In most of these places, he rose through the ranks to play senior management roles.
It's been over a decade since Bola founded Courteville Business Solutions, a highly respected and service focused e-business solutions provider in Nigeria and Sub-Saharan Africa. The company has since grown to over 200 direct and 10,000 indirect employees.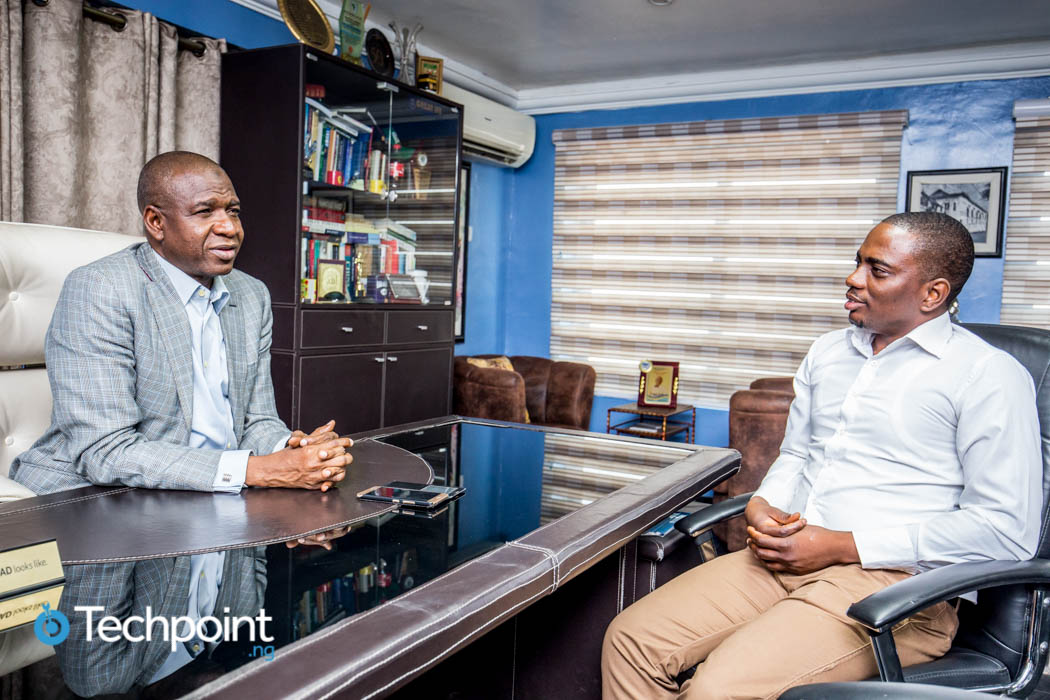 Bola shared his entrepreneurial story with Techpoint at the Courteville HQ in Yaba, Lagos (Fun fact; arguably the first tech company to setup base in Yaba).
Muyiwa Matuluko of Techpoint (MM): You spent almost 20 years in paid employment before venturing out. Why did it take you so long?
Bola Akindele of Courteville (BA): It took me that long because, like anyone in the banking, oil and gas and telecoms sector then, I was living a very comfortable life. The pay was so good that one found it difficult to move out.
Interestingly, a few months after I had setup office and recruited staff, a lot of high profile job offers started coming in. The Bola Akindele of about 6 months or so earlier would have jumped at those offers. But I had become someone who now felt responsible for the livelihood of others, so I ignored them.
MM: But how did you end up in core IT from a background in banking and financial services?
BA: While in the banking sector, I gained a lot of experience handling business development and giving out loans. I usually bore all the risks that could cost the institution money. But if the returns came, I only got a tiny portion by way of my salary.
I had a few young friends who convinced me to start something of my own so that I could bear all the risks and take all the returns as well. They promised to support me with equity funding but by the time I established, none of them came through. I ended up using all my savings. That didn't deter me though. As soon as I was bitten by the entrepreneurial bug, there was no looking back.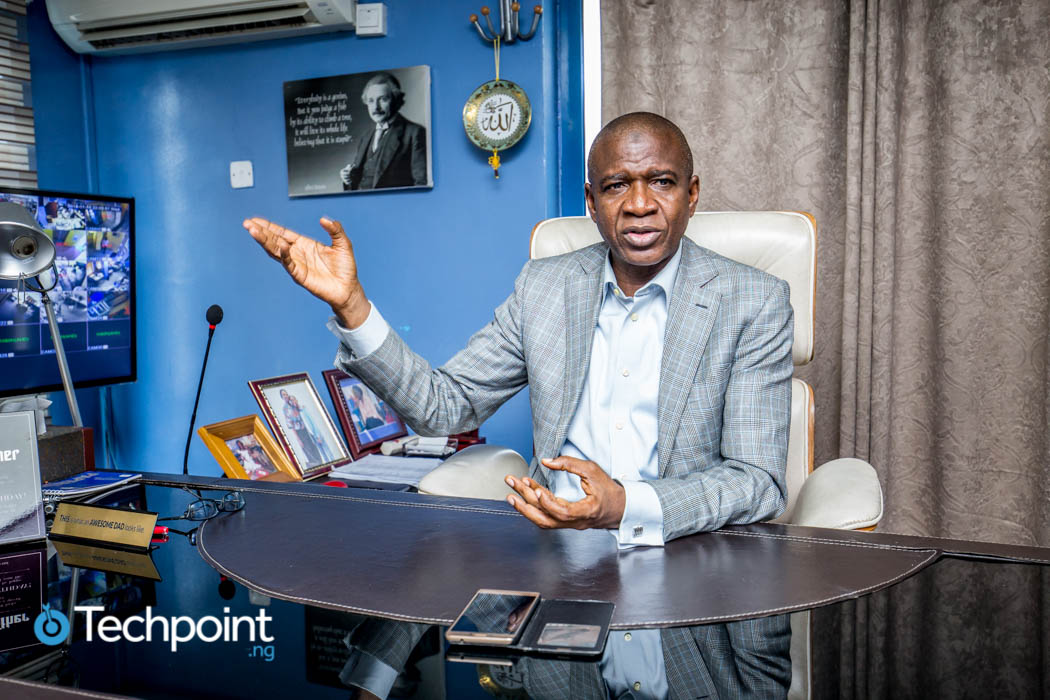 So we started out as Courteville Investments Limited. We registered with SEC to provide financial advisory services to local large corporate bodies. However, by 2006, it was clear that we couldn't compete with institutions like KPMG, Arthur Anderson, Pricewaterhouse. It was tough enough trying to be relevant in the industry, without being too reliant on my relationships from my banking days to get business.
So we decided to change our strategy to focus on areas that appealed to the mass market. That's how we decided to delve into the provision of automated services. The flagship product was AutoReg, which was an idea that I had all the while I was in the banking sector.
We eventually launched AutoReg in 2007. That heralded our transition from consultancy in general to an IT services firm.
MM: So from what you've explained, it took about 3 years to make that transition. How were you able to pull it off without a background in IT?
BA: We decided to leverage our strengths and outsource our weaknesses. At the time we started, we didn't even have an IT unit. But we had a clear idea of what we wanted to achieve. You don't have to be an IT person to be able to manage expectations.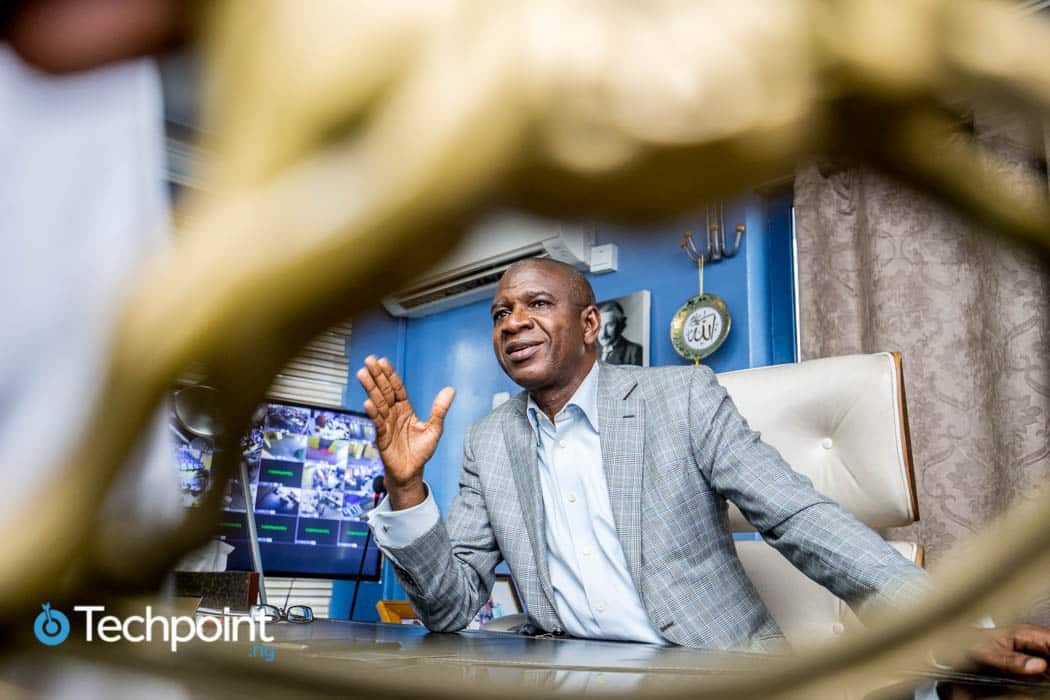 So we sealed a partnership with an IT company based in VI, on a shared revenue basis. We did the same thing with the banks in order to get the spread that we wanted. We did the same thing with some insurance companies and then we did same with a power company that provided us alternative power at the processing centres across Lagos state.
We had to shut down all business activities regarding consulting so that we could concentrate on designing and developing AutoReg. So we did all the outsourcing for about 12 months, until we launched AutoReg in Lagos state on February 2nd, 2007. The rest, as they say, is history. Within 2 years, we had about 5 or 6 states and that gave us the kind of visibility that allowed us do a lot more.
More importantly, in 2008, we were lucky enough to be able to take advantage of the stock market. We went for a private placement and raised about ₦1.53 billion. That's what we used to expand to all the 17 states that we currently are. In fact, we actually reached 25 states at some point. Today we are a publicly listed company with about 2000+ shareholders and we operate in a couple of African countries and Jamaica.
MM: Trading on the stock market is a remarkable feat for a 4 year-old company. Not many young startups are able to pull that off
BA: I think we were just lucky to have something viable and visible that investors would be interested in, at a time when the investment sector was quite buoyant and very aggressive. We were just on the verge of the global financial meltdown. Money had started disappearing and people were aggressively borrowing to be able to buy shares.
We are fortunate to be one of the last companies to go for private placement at the time and succeed.
MM: How did you manage to stay focused after using all your savings to start a company, finding out along the line that it wasn't working and then taking a bold decision to go into IT?
BA: Returns come when there are risks taken. There are hardly any good returns that will come without any risk. Indeed, it was always a bold decision. People questioned me, including my family members. At a point, I had to liquidate an investment -- originally meant for acquiring property for my family -- for ₦35 million in 2006 to keep the company afloat. My wife didn't even know.
MM: How did she react when she found out?
BA: She just said, "you shouldn't have done it. But okay, let's just pray it works out."
MM: What advice do you have for budding entrepreneurs looking to build a successful business?
BA: Imagine running a 400-metre race with other people on an oval track. After a while, you look back and can't find anybody. You look ahead and you can't find anybody either. There are two ways to interpret this.
You are either too slow because the curves are preventing you from seeing the people in front of you -- they have turned the curve -- or you are too fast to even see the people behind. Either way, it's a very risky scenario to be in because there is a possibility that you just might be on the  totally wrong track, running the wrong race.
You don't want to be in an IT system when all God wants you to be is an accomplished farmer. You can't be a pastor in a mosque; you'd be running the wrong track. So first of all, pray to God to show you His purpose for you.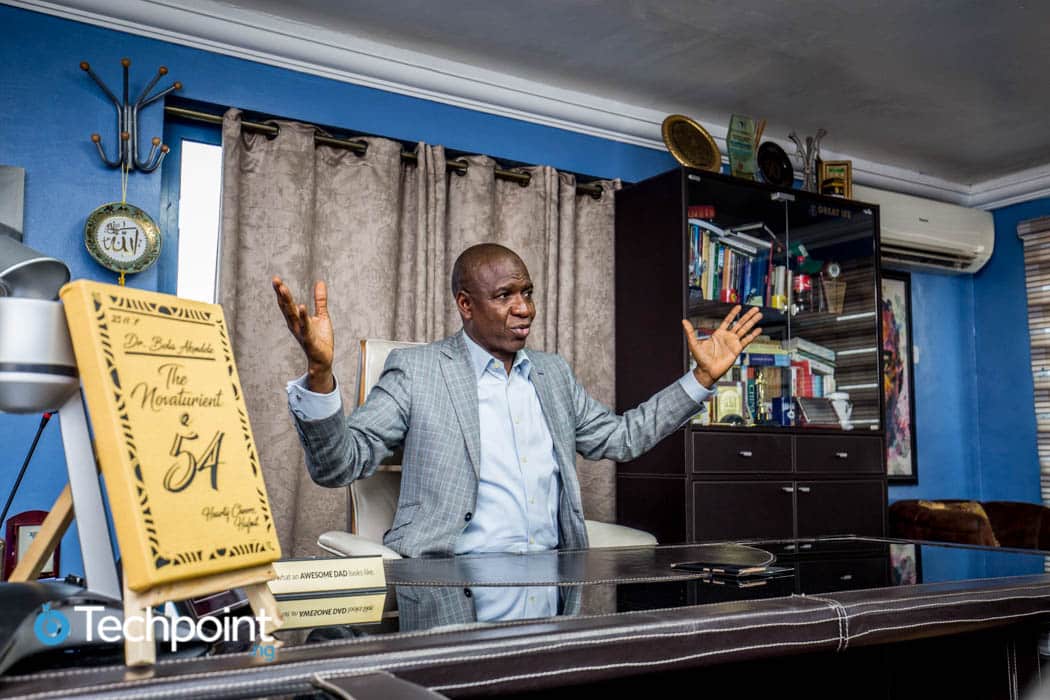 I have a lot of mentees in and out of the company and I always emphasise the need to do your work diligently wherever you find yourself. If you do not do the work of someone else in the best way you can, you cannot do your own work in the best way you can. You cannot be a good employer if you were not a good employee.
Also, hard work, dedication and a willingness to share are important. A lack of focus can disrupt everything you plan for. Your motivation as an entrepreneur should not be the desire to be rich. The passion you have for whatever value proposition you are offering is what should drive you. An entrepreneur is someone that can produce something, service or product, for which some third party will be willing and able to pay for. That should be your reason, not because everyone else is doing it.
Last but not the least, know that you will fail at some point. Even the closest people to God failed severally. But failure is only the start of a journey, it's not the destination. Just as success is not a destination because success ends a particular phase of your life or project. Success is always a means to an end and failure is a part of the journey. What you need to learn is to fail well, make sure you have exhausted all your options and don't dwell too long on it.