Rensource, a Lagos-based renewable energy startup, has raised $3.5 million in bridge financing to expand its business. This is coming nearly 2 years after a previous seed round of $1.1m in 2016.
This new round is led by Mauritius-based Amaya Capital Partners, with participation from Omidyar Network and Pule Taukobong's CRE Venture Capital, which previously led Andela's $40m Series C round. Interestingly, CRE Venture Capital participated in the original seed round for Rensource.
Founded in 2015 by Ademola Adesina and Jussi Savukoski, Rensource is hinged on a core belief that distributed power generation will be a critical element in solving the power problem in Nigeria.
Damilola Ogunbiyi, CEO of the Rural Electrification Agency agrees. According to her, "Nigerians spend about $14 billion annually on inefficient power generation. Off-grid alternatives like creating mini grid and solar home systems can easily be at $9.2 billion a year, which will save the Nigerian public and citizens $4.2 billion."
In March 2017, Rensource introduced a tiered subscription-based business model that enabled customers pay to use energy, rather than own the infrastructure. The idea was to provide affordable renewable energy on a 'Power-as-a-Service' (PaaS) basis.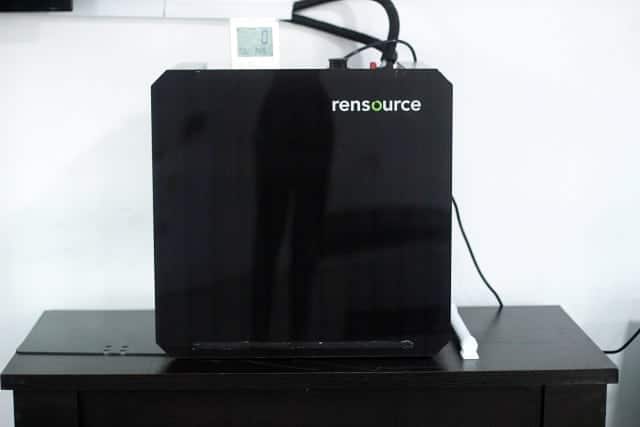 The new capital injection will primarily go into expanding operations to Kano and Abuja. There are also plans to capture the B2B market with a 'Powered by Rensource' offering that will enable Nigerian businesses leverage its infrastructure.
"This investment further affirms the growing consensus that renewables-based distributed energy generation -- taking power to the people -- is the future of Nigeria's power industry," says Anu Adasolum, General Manager of Rensource. "Rensource is uniquely placed to lead this charge. We're excited to welcome Amaya Capital and the Omidyar Network on this journey and are proud to be enabling Nigerians' power independence".
Going by the nature of the investment (bridge financing), it probably is not far-fetched to expect a huge Series A funding round in the coming months, should Rensource deliver quickly on its short-term goals.