Launched on January 15, 2017, by two brothers, Ademola and Taofeek Adedeji, the Engineering shop is an online platform that basically retails industrial tools -- which are usually Maintenance, Repair, and Operations (MRO) products. Prior to launch, the founding duo observed that procuring efficient tools is paramount for industries to maximize their output. Hence, they decided to leverage technology and create an online shop for industries to easily access these tools.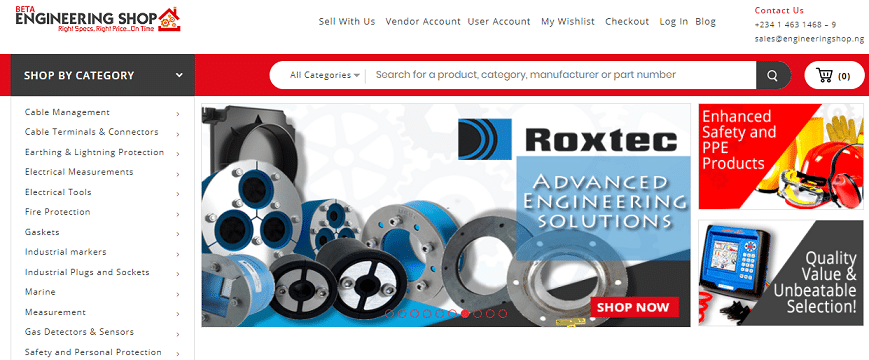 Although Engineering Shop runs a B2B model, it isn't the only source of equipment sold on the platform. It allows 3rd party vendors to list their equipment (which could be maintenance, repair or operations) for sale on the website.
The industries Engineering shop serves industries in the aviation, construction, marine, petrochemical, automotive, energy services, environmental services and utility space, to mention few. While the startup positions itself as a one-stop Shop for all industrial machinery, it capitalises on its international partnerships to increase its market dominance.
You may visit the website to purchase industrial equipment.
---
Discover new startups every weekday by noon (WAT) | Pitch your startup here