It is the dream of many secondary school students in Nigeria to gain admission into an institution of higher learning immediately after school, but not for Samson Goddy. After completing his secondary education at 16, he decided to take a break from school. In his words, "I wanted  to prepare myself as a computer scientist by learning the fundamentals and I didn't think I would achieve this in school considering the way Computer science is taught in Nigerian Universities"
Samson had been part of the One Laptop Per Child(OLPC) programme and the OLPC/ Schlumberger Excellent in Education Development (SEED) workshop in secondary school that exposed him to the digital world, technology, and programming. He soon started contributing to open source projects via Sugarlabs and got the opportunity to participate in the Exposure Robotics Academy in 2013.
His time away from school certainly paid off. Today the 18-year-old who is still planning to get his degree in Computer science is a Scratch developer and educator,  a member of the oversights board of Sugarlabs, a Google Code-in mentor and a "Building African Momentum for Scratch ambassador" (#BAM4Scratch). He works with the Scratch team in Massachusetts Institute of Technology (MIT) to promote the use of Scratch in Africa.
Samson, who describes himself as "a proud Nigerian who believes he can help contribute to solving the world's problem through computation", is currently working on a project called "Code Builders" with Olotu square in Port Harcourt that aims to close the coding gap in primary and secondary schools. He shares the story of his recent journey to Silicon Valley in this piece.
As we continue to bemoan the poor state of computer science education in the country and the seeming inability of the government to reverse this trend, Samson's story proves that a lot can still be done outside the formal school curriculum to nurture young children with 21st century skills that they will need to become problem solvers and survive in the digital age.
So last year on our Techpoint Innovation Tour, we kept our eye open for people and organisations who are currently making impressive strides to improve IT education for young students in the South-South and South-East.
TeenCoders, Port Harcourt
According to Anietie Etuk, the founder of TeenCoders, "compared to what is happening around the world, the way computing is taught in the Nigerian curriculum limits the abilities of the younger generation." The goal of the TeenCoders team then is to expose young people between the ages of 3 to 16 to up-to-date technology, regardless of the current state of the school curriculum.
Based in Port Harcourt, TeenCoders works with its partner schools to teach students coding as a class subject or an after-school club. CodeStudio is also another holiday programme organised by the TeenCoders team for students every year, where they are introduced to new software.
According to Anietie, The TeenCoders team works with Code.org to teach students with an updated computing curriculum -- students learn how to think computationally and are engaged in project-based learning.  He still thinks that it is necessary for the government to introduce coding as a course in the Nigerian curriculum to make a far-reaching impact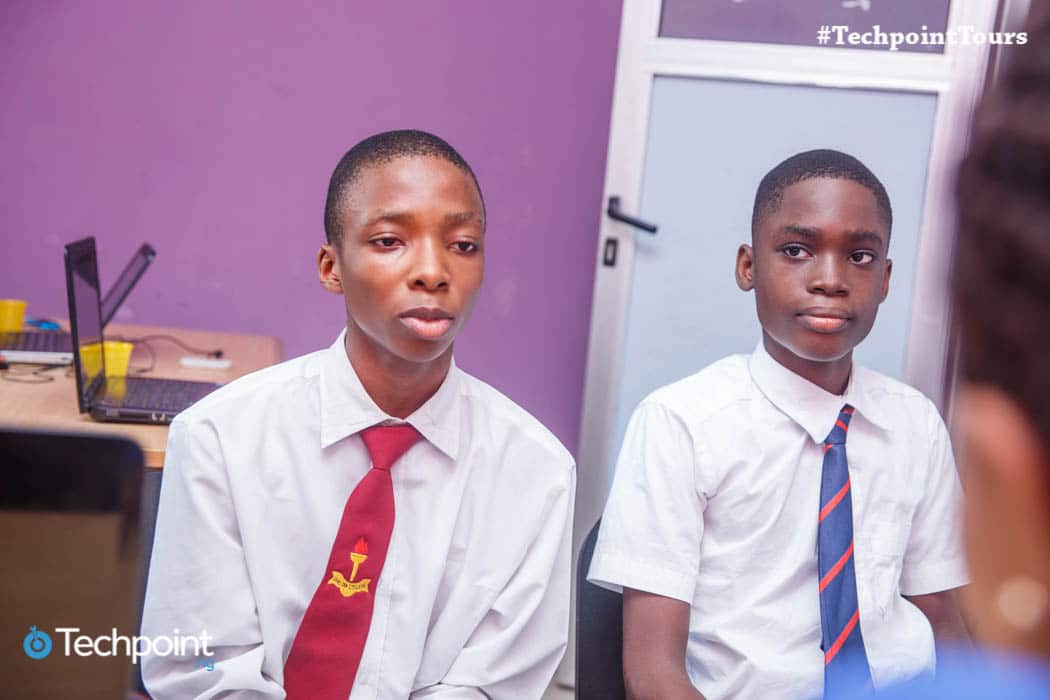 Anietie visited us at Strategic hub in Port Harcourt with his colleagues, Kingsley Enyi and Temitayo Igbamerun, SSS1 students of Shalom college, Woji Port Harcourt who have gone on to become codeStudio instructors. These students shared their exciting experience learning and building with Scratch, Blender Muvizu, Kodu, AppInventor, Python, and HTML.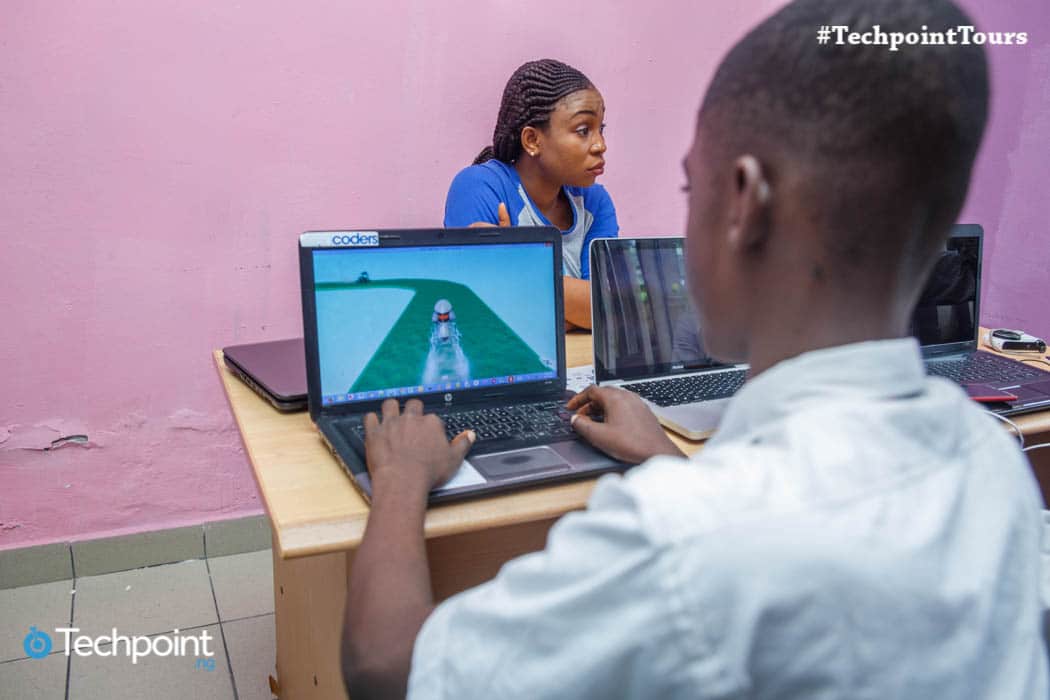 The students proudly showed off projects they worked on including 3D games, cartoons, and a career guide app for students. Kingsley also shared his keen interest in robotics and took us through his Robotech blog 
Priqeen International school, Port Harcourt
It was a beautiful sight at the computer lab of Priqeen secondary school, Port Harcourt as we watched young students confidently engage with the various apps they created using Scratch. And the person behind the magic is the computer instructor Mfon Francis, who has taken up the task of equipping his students with programming skills despite the failings of the Nigerian curriculum.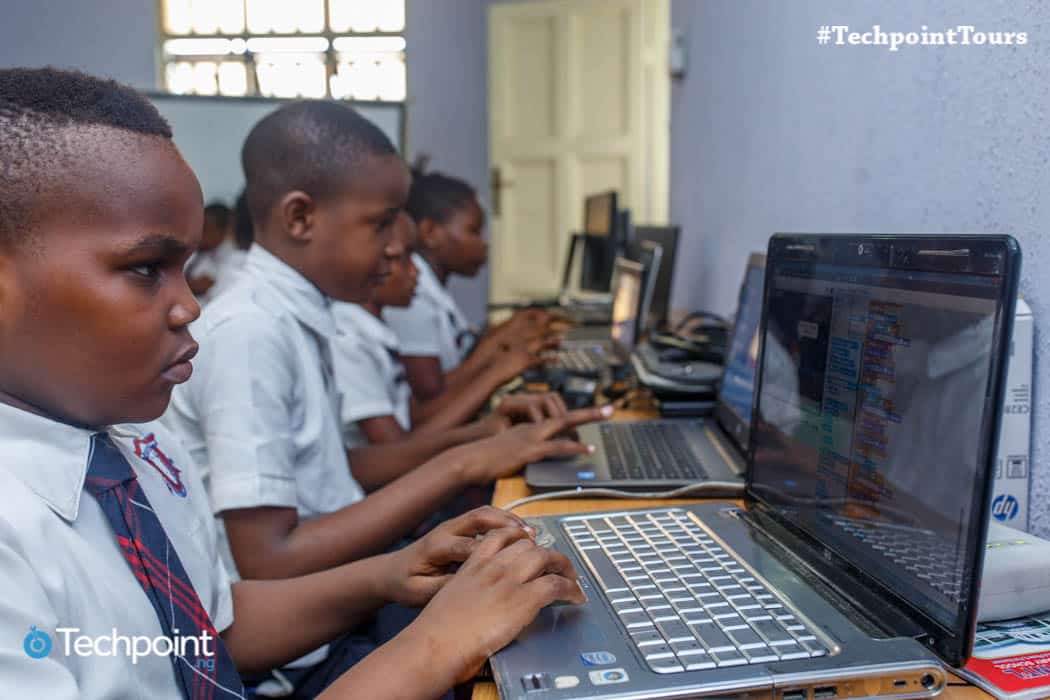 Mfon says he was inspired by his friend, a web developer to help the students in his own way and has somehow managed to combine this extra task with his regular duties. Usually, only students who sign up for ICT club in school get access to coding lessons but Mfon now teaches every student from primary three to six how to code with Scratch.
The kids are clearly picking up these skills fast -- many come to school with their personal laptops and were clearly excited about their creations. Eliana Ajumogobia,  who speaks French fluently has built an app to help other children learn French easier and faster-- a project that was inspired by her friend who traveled to France and had to invest a significant sum on an interpreter. "I want to help people solve their own problem with my programs," she says.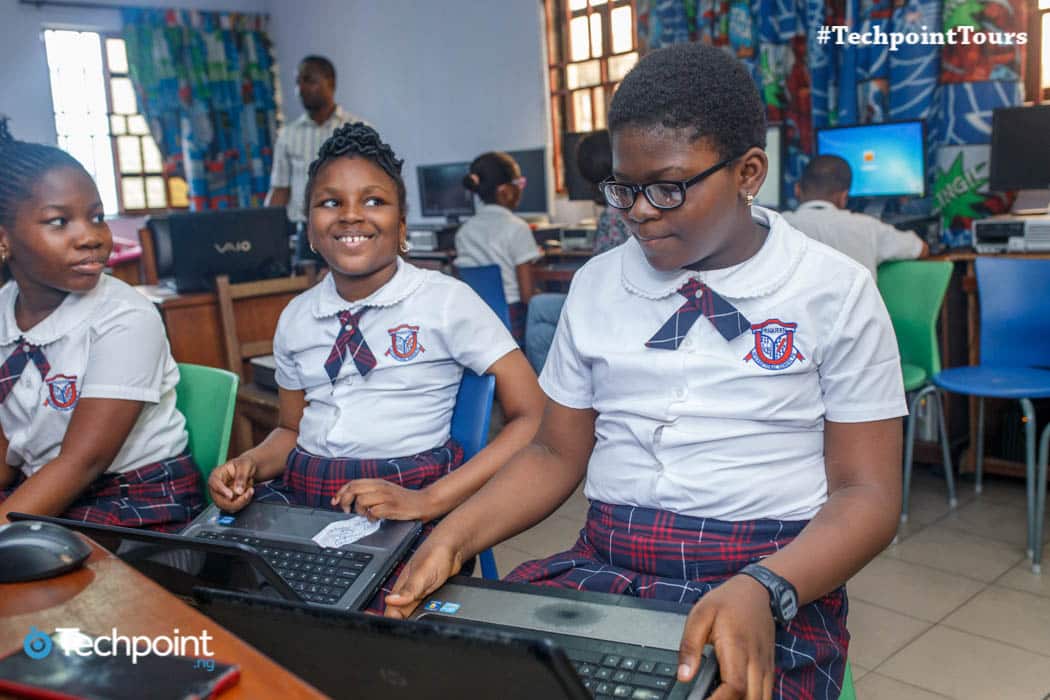 Nine-year-old Silvia Beredugo, also took time to explain the code behind her calculator app, a game that is intended to help students with mathematical calculations. For Bassey Jonathan, a primary 5 student, one of his favorite games got boring so he created a similar one that was more challenging. And when we asked the aspiring astrophysicist why he was interested in programming, we got this -- "I want to become a better programmer so I can make Nigeria and the world a better place. I want every Nigerian child in every school to become better programmers because the children of today are the leaders of tomorrow".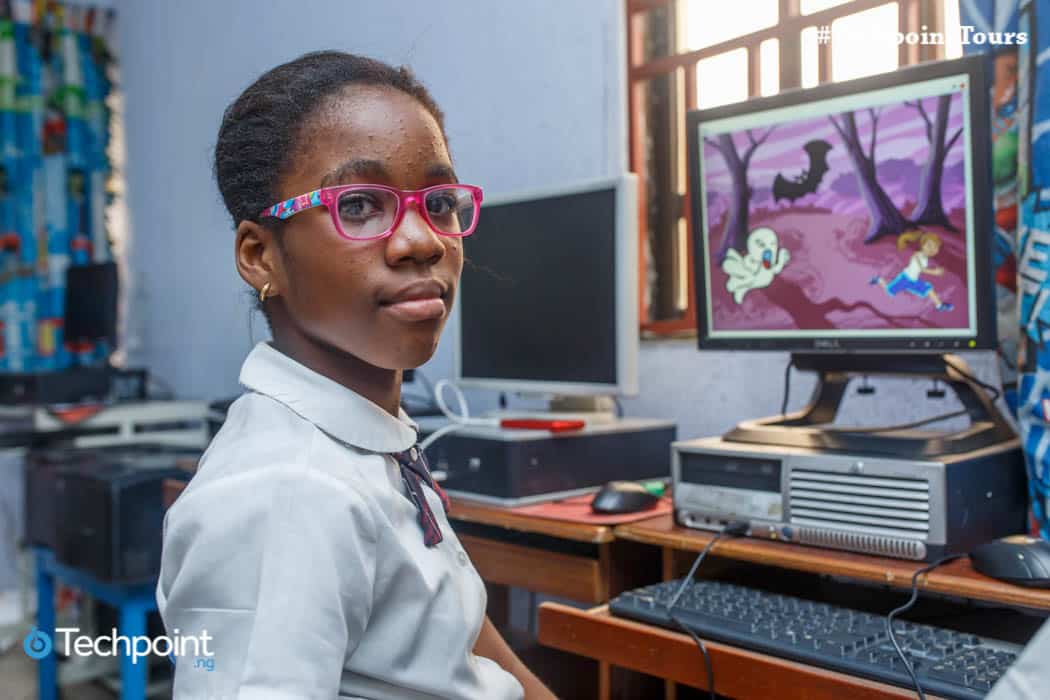 Of course, we took out time to look at other interesting programs created by other students, before making our way out of the room that was filled with so much hope.
LearnFactory's EmBED, Aba
From his vast experience working with students in public and private and schools, Chibueze Ukaegbu , the founder of LearnFactory, an outfit that trains developers in Aba concludes that  "Children are brilliant but the current education system kills  their creativity and doesn't provide enough resources for them to learn and explore the way that they would like to".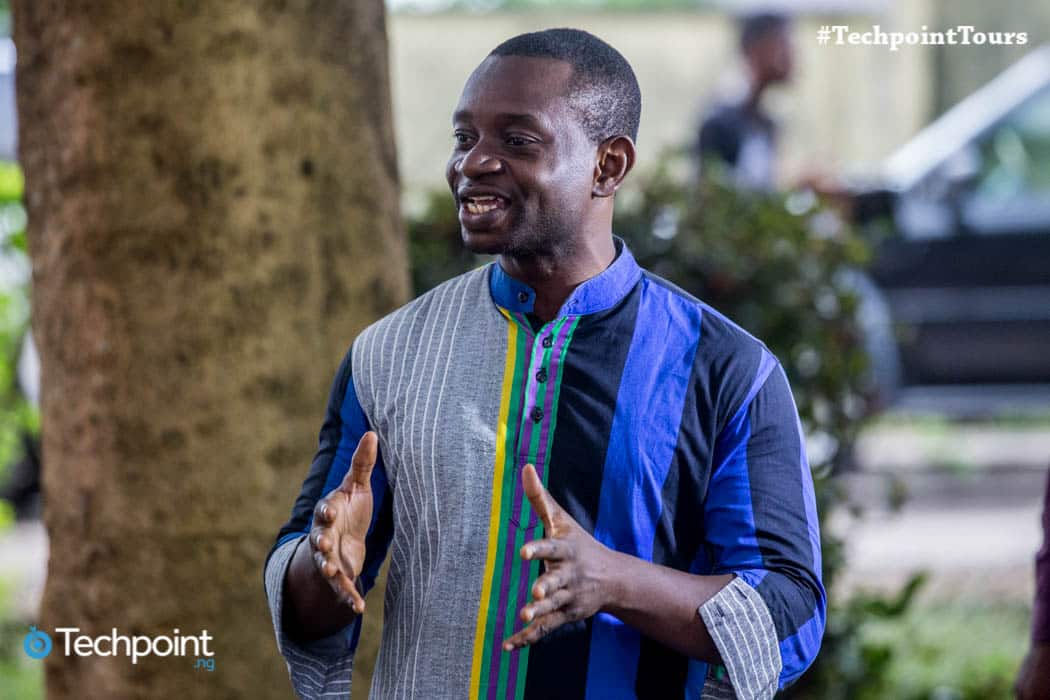 According to Chibueze, Education made Beautiful, Engaging and Delightful (EmBED) was inspired by LearnFactory's participation in Africa Code Week , a volunteer programme put together by Google and SAP that introduces children to programming for one week, in 2015. Over the years, LearnFactory has trained over 700 students and is looking to train over 1000 students this year.
EmBED, which formally started in 2016 by bringing together children from diverse backgrounds in public and primary schools and teaching them how to code with Scratch in a free Easter holiday programme,  is now building on the success of its programme to encompass the whole process of teaching and learning.
"During the Easter programme, we discovered that the kids were really excited about learning contrary to how they easily get bored with the conventional learning process -- we practically had to beg them to leave every day. We started wondering about the reason for their excitement and  we came to the conclusion that if education and the whole learning process can become like this, then we gain the attention of students,"  says Chibueze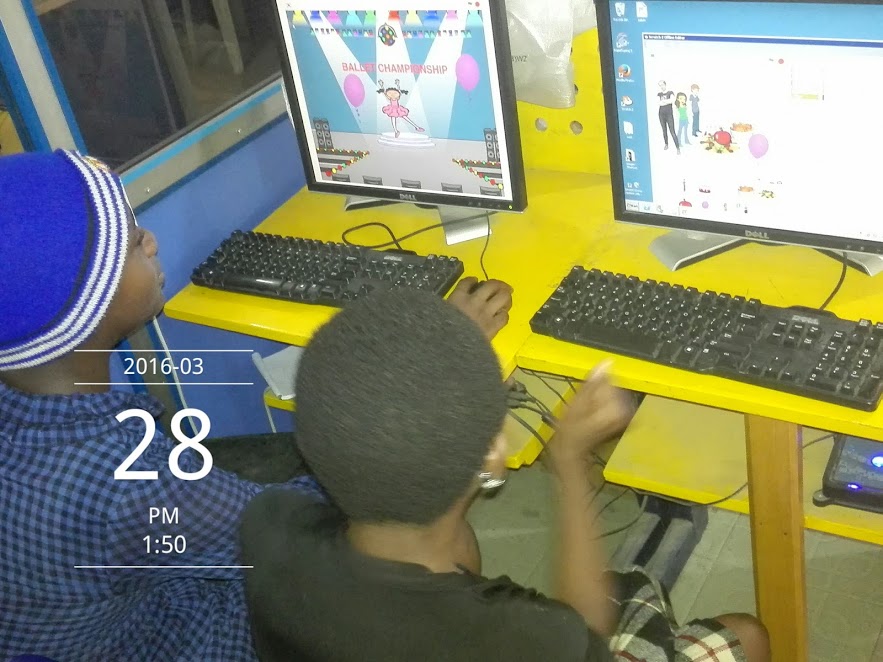 EmBED which is positioned as an alternative learning platform, in addition to exposing children to programming at a young age, is now focused on using technology to break down the barriers to learning, comprehension, and understanding. ICE (Innovation, creativity, and excellence) club, another component of EmBED which is expected to launch soon will introduce coding clubs to primary and junior secondary schools to foster engagement, collaboration, and sustainability.
Apart from the $1000 grant given to them by Google for the Africa Code Week last year, the LearnFactory team has so far borne all the cost of these projects. Going forward, however, as these projects become capital intensive, LearnFactory is looking to work with sponsors or companies that can partner with them to take these up as their CSR  or get partner schools to invest in these projects.
Clintonel Innovation centre, Aba
We brought you the interesting story about the inventor from Aba, Tochukwu Clinton Chukwueke, the CEO of Clintonel Innovation Centre (CIC) and Clinotonele Technologies. Amongst other things, CIC is also a STEM centre that opens its doors to secondary school students and students of higher institutions in the South-South and South-East for excursions.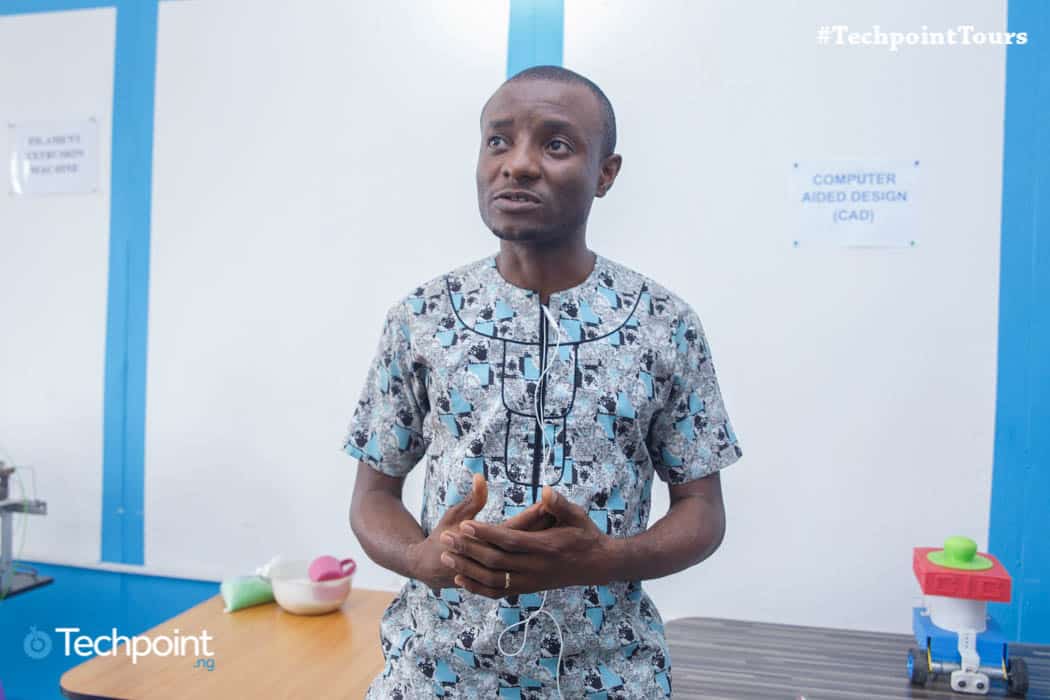 "Most times when schools organise excursions, they simply go the zoo and watch animals. How then can we encourage technology development if all they see is animals? If we are serious about science and technology we must encourage young people to take it up because we can't remain consumers of technology -- and this is a good place to start," says Tochukwu who emphasises the need for a STEM centre that is currently absent in southeastern Nigeria.
Beyond these excursions which give students the opportunity to experience real-life science outside their books and inspire them to become inventors. CIC also provides training, support, a fabrication lab and funding were necessary to help young people build their innovative ideas.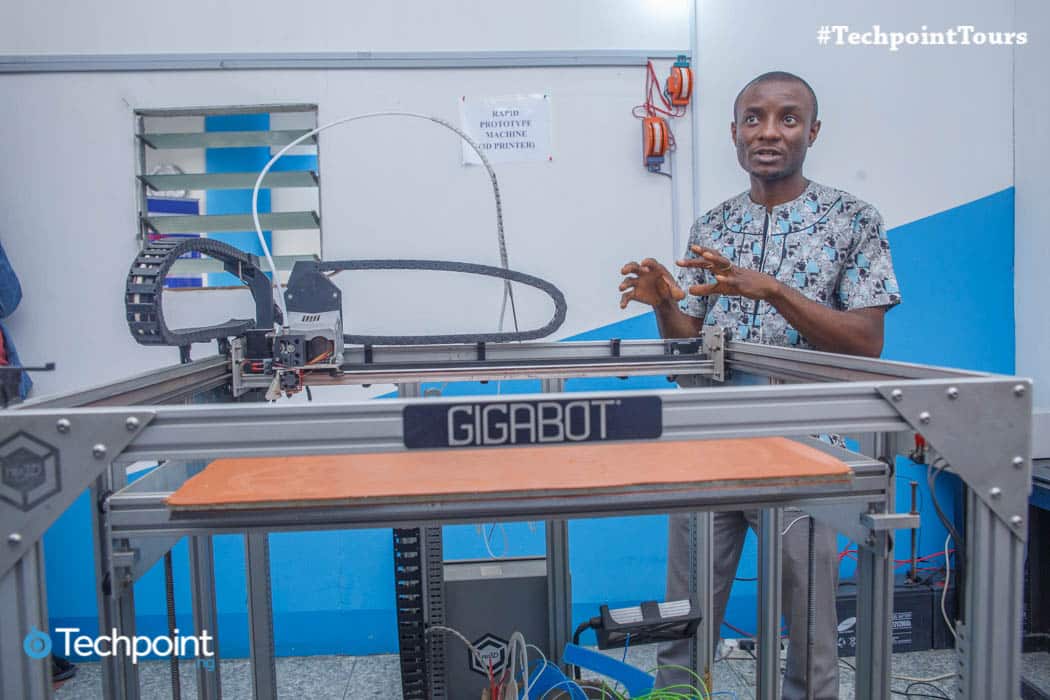 Tochukwu says that the innovation centre already extended invitations to over 200 schools in Aba but the goal is to reach out to other schools in the South-East and keep up with schools that have not responded positively
GIG Innovation hub, Benin
On our way back to Lagos after a successful innovation tour, we made one last stop at the Nosakhare Model Education Centre, Benin, Edo state. Here, some selected junior and senior secondary school students led by Damola Oladeji, a web developer and project manager of the GIG Group, take time away from the normal school schedule to learn coding in the GIG Innovation Hub housed in the school.
According to Damola, the programme which is put together by the founder of GIG, as his own way of giving back to the society and to his alma mater is expected to give students intermediate knowledge in web and Android development within a year. Students take programming lessons after school and during the weekend.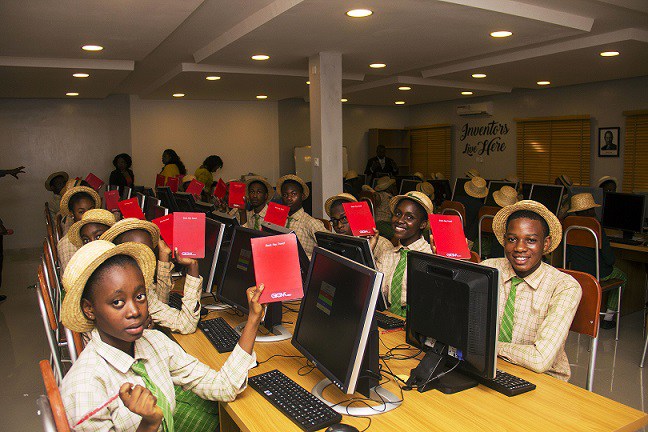 Even though the programme had only recently kicked off at the time of our visit, the students seemed comfortable working on their individual projects and Damola thinks they are catching on fast. However,  as a result of constraints on resources, only 64 out of the 600 students of the school that pass an aptitude test can access this exciting opportunity.
Chibueze says it all
Our children are our responsibility, their education our paramount priority. Within every child lies a bold adventurer; an inquisitive creator not afraid to take risks, with a mindset that says "I can, I will, I must". This is the kind of person that builds the future; it is within every child.

Quality education will free our children's minds and unleash their creativity beyond measure. Technology makes it possible to provide this kind of education for every child. Our time here is short and fleeting. Let us therefore, leave behind legacies that will outlive us. -- Chibueze Ukaegbu, founder LearnFactory.