Although having a roommate is often associated with students' lifestyle, Co-Tenant intends to provide that option to everyone, especially when dealing with apartments that are beyond budget.
Launched on December 11, 2017, by Kolawole Bilewu, the platform allows people who can't afford the high price of renting apartments to connect with others who are willing to share their apartments or lease out their spaces on short time.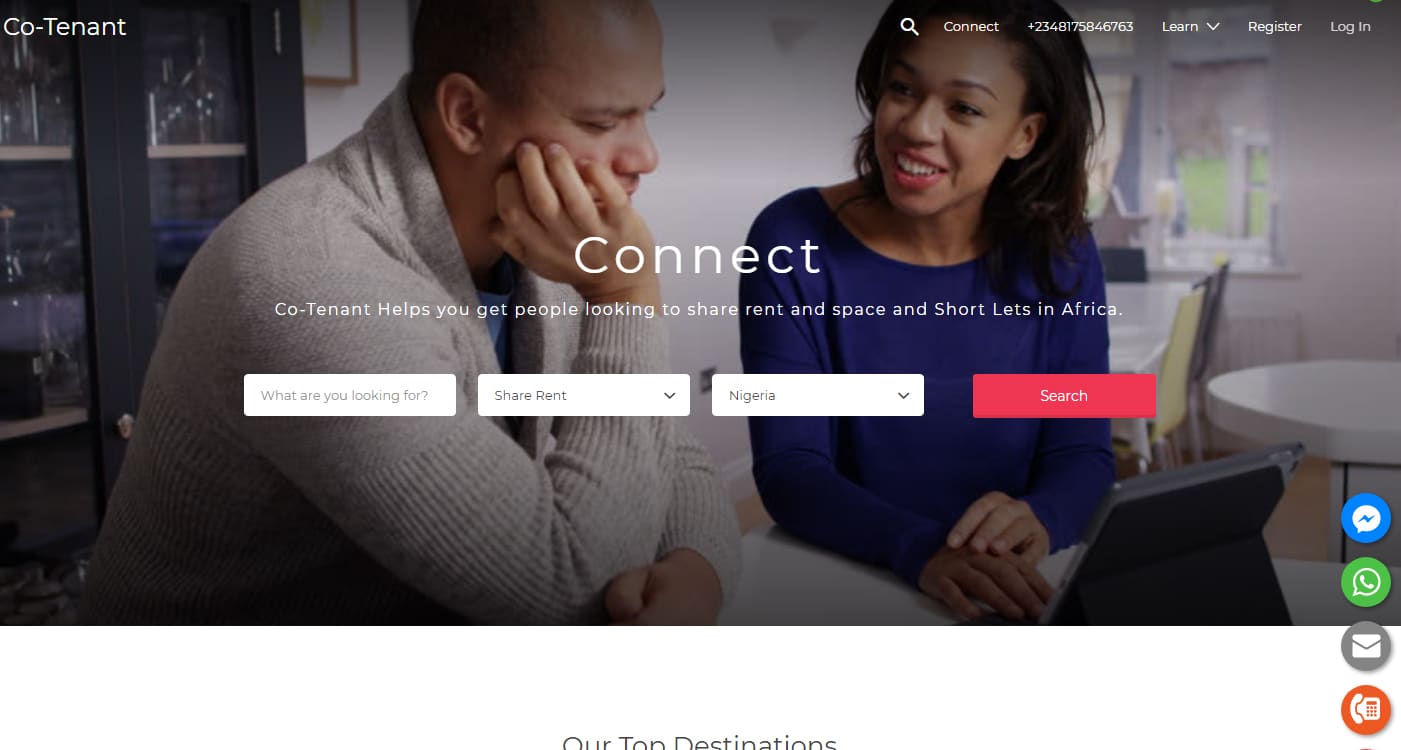 Using Co-Tenant is quite straightforward and simple. All a user needs to do is to find an apartment on the website, indicate interest by selecting the "book" button and share the space by adding it to the list option. Listing on the platform is subscription-based. Hence, users willing to share their apartments will select the listing plan that works best for them.
At Co-Tenant we believe apartment should be cheap for an average Nigerian who stays far from workplace or travels a lot and looking for a way to save cost of lodging in a hotel."
While this sounds like a worthwhile initiative, many may be unwilling to share apartments due to security concerns.  But the startup has a way around that. According to Kolawole,  there are different levels of verification for all members on Co-Tenant, also, there's a dedicated support team that monitors activities on the platform and ensures the safety of all users.
Are you interested in sharing or leasing out space for a short period? Visit the website.
---
Discover new startups every weekday by noon (WAT) | Pitch your startup here