Over 70% of cocoa production takes place in West Africa with Ivory Coast and Ghana being the largest producers, followed by Nigeria and Cameroon. Unfortunately, none of these countries are among the top 10 manufacturers and exporters of chocolate in the world.
Most of the cocoa produced in these regions is exported and the by-products are eventually imported from foreign countries. As of 2016, the global chocolate industry was worth $98.3 billion with the USA having the largest market share.
In a bid to position Nigeria to benefit from this multi billion-dollar industry, Femi Oyedipe founded LoshesChocolate in 2015. LoshesChocolate produces chocolates from cocoa beans sourced from various locations in Nigeria. The company boasts of its premium quality chocolates handcrafted from a single source of cocoa to the finished products.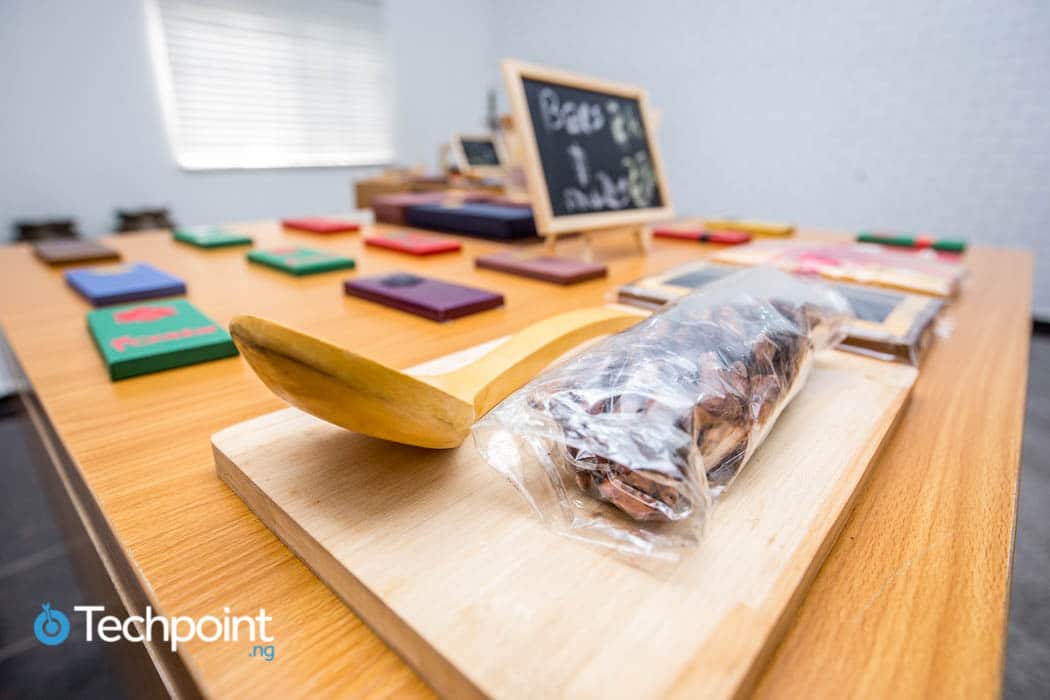 In this interesting chat with Femi Oyedipe, she shares her story and her plans to make Nigerian chocolate just as iconic as its cocoa.
Titilola Oludimu of Techpoint (TO): How did you find yourself in the chocolate making business?
Femi Oyedipe of LoshesChocolate(FO): I subconsciously got interested in chocolates after I rounded up my masters programme in Scotland and moved to Ghana. Whilst in Ghana, I worked part-time and had a hobby turned side business where I made dessert cakes and confectioneries using chocolates.
When I moved back to Nigeria in 2014, I decided to explore the career route and so I got a job as a human resource personnel in an organisation. I had always dreamt of having a successful career as an intelligent corporate diva. But after spending two and half years there, I realised that it was not fulfilling. So I decided to start a business.
That decision was easy because I have always had an entrepreneurial spirit. After I graduated from the university in 2010, I ran a thriving makeup business so it was just a matter of figuring out what I wanted to do.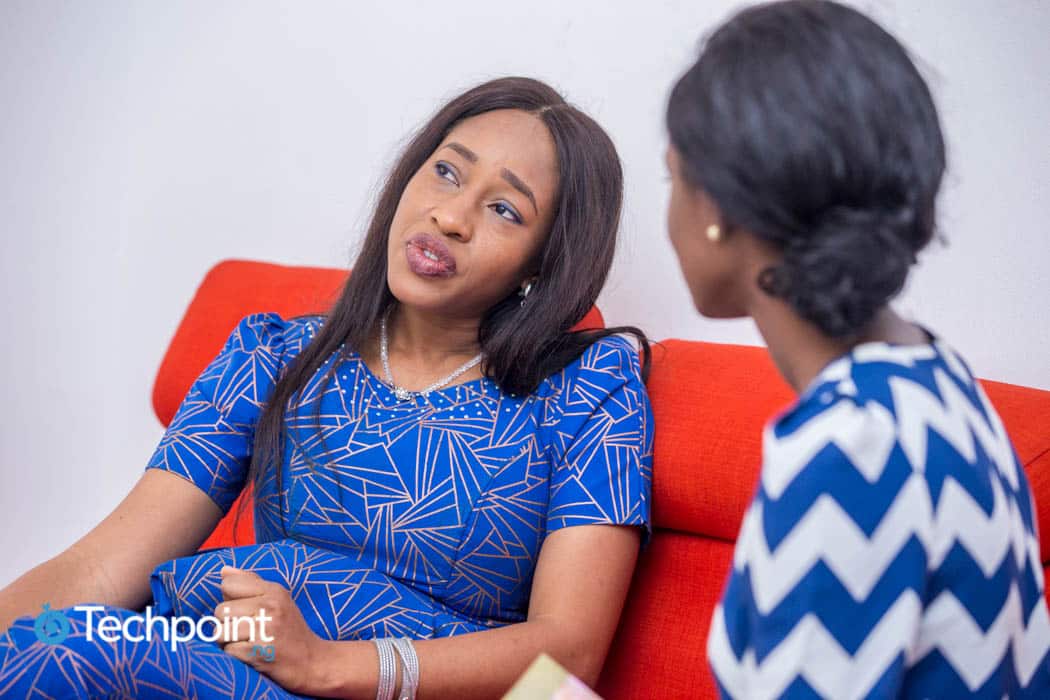 While weighing my business options, my family members suggested that I go back to makeup artistry but I felt the business is not what is used to be in 2010, it is now a crowded market. Then my husband suggested chocolates. While considering this, I decided that if I was really going to do a chocolate business, it would not be what I did in Ghana. So I researched on how to create value alongside making chocolates.
I realised that we didn't have home-grown chocolate makers in Nigeria like they do in Ghana. Most of our cocoa is exported and then we import chocolates. So I began to explore that with the help of my husband.
TO: How did you manage to pull off making chocolates on a large scale with no formal knowledge on the subject?
FO: We did a lot of research. We began by sourcing for cocoa beans and we got our first bag from Eruwa in Oyo State. Right now, we use beans from both Oyo and Ondo states.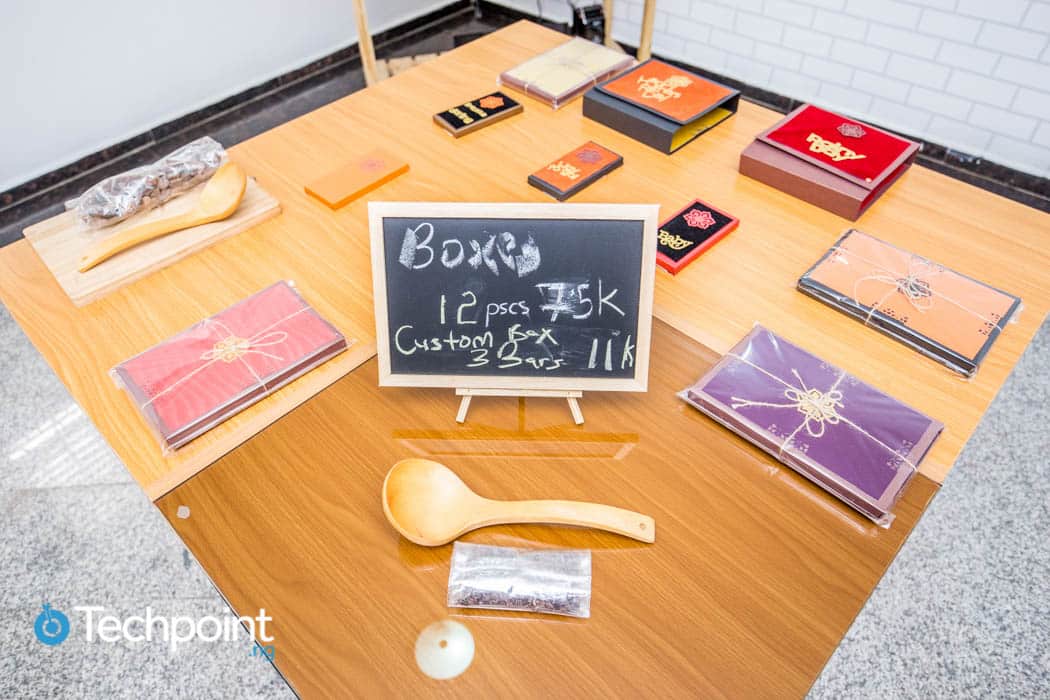 Being a biochemist and my husband, an engineer helped us a lot. He fabricated most of the machines we could not afford with the help of an artisan while I concentrated on understanding the science of the cocoa beans.
TO: At what point did you know you had to quit your job to concentrate on your business?
FO: I started the business from my guest room at home. When I got home from work then, I would tend to my family and resume with working on the business sometimes till 2am. Then wake up by 5am to prepare for work. It was a lot of work. I couldn't meet up with my orders because I was at work from 8am and got home as late as 9pm.
At a point I realised that I was neither winning in my career nor business. So I asked myself which of the two I had more control over and it was the business. That was what informed the decision to quit my job and face the business full time.
TO: I imagine you must have experimented a lot at the beginning. In what ways did they help shape LoshesChocolate into what it is today?
FO: Yes, a lot of experiential processes were carried out. We had to understand the science and roasting profile of each bean we used. The taste of our chocolates have evolved over time based on feedback.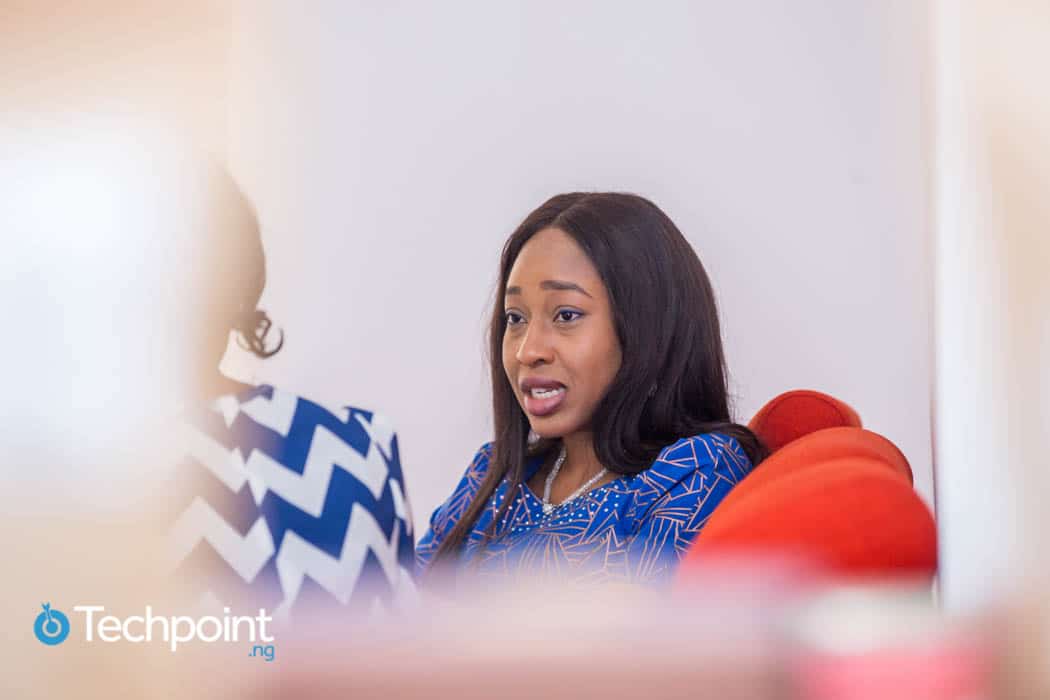 As a matter of fact, the products of our first bag of cocoa beans were not sold at all. We gave them out to people and asked for feedback. Our packaging now is also not what we started with, we had to improve based on feedback. We were focused on creating a brand and entering into the the market so we had to tweak a lot of our processes.
TO: How did you initially get the word out and your first set of customers?
FO: We got our first customers from social media. Then, there was no money to spend on marketing campaigns so whenever I made chocolates, I took pictures, my husband came up with captions and we posted on Facebook, Instagram and Twitter. We still do that anyway. Social media helped us get the brand out there before we started exploring other marketing channels.
TO: What challenges are you facing running LoshesChocolate?
FO: One of our major challenges is power. To be able to create any good quality bar, we need to grind continuously for 36 to 48 hours. Another is manpower; because it is a virgin industry, there are no skilled labour for bean-to-bar factories so I always have to train employees and monitor them. Some of them leave after investing so much time and resources training them.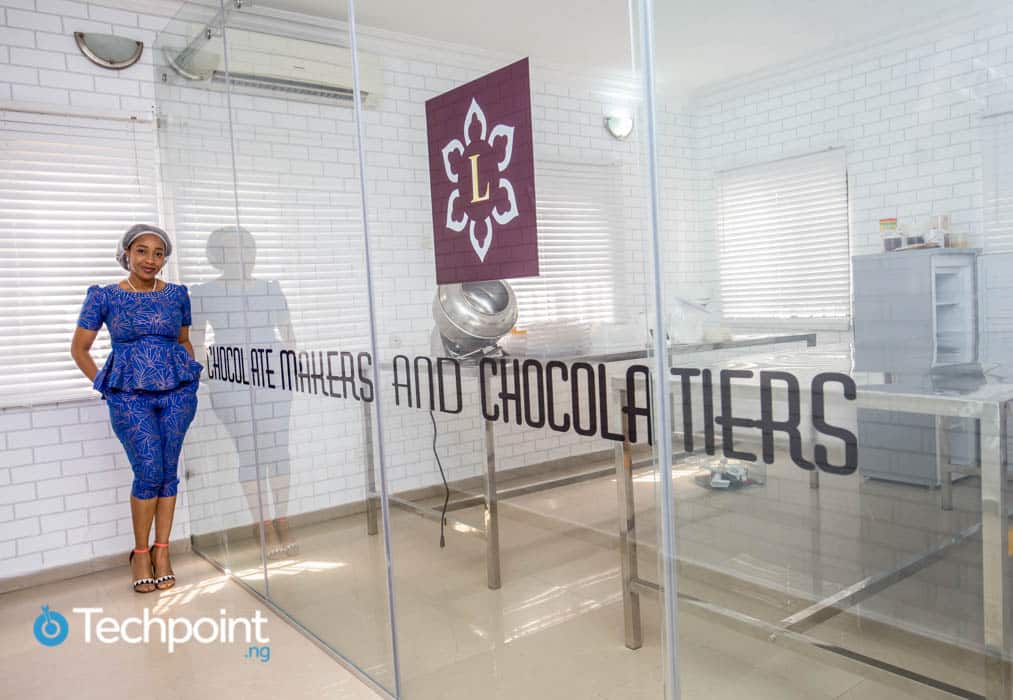 We have challenges with access to machinery as well. The chocolate making businesses is a very expensive one. And since we have no access to external funds, we import the equipments we can and have the rest fabricated here. And of course, the usual challenges every business in Nigeria faces; challenges with dealing with government agencies and general day to day operations.
TO: How have you learnt to combine being a wife and a mother with running a business?
FO: As I mentioned earlier, my husband is a part of this business as much as I am. So he understands when I have to work late. Sometimes he meets me here when he closes from work.
I have learnt that to succeed on both the home front and business, I had to build strong support systems because I am not a superwoman. I am lucky to have a mother-in-law who agreed to come around and help me with my children. I realise that not every woman has this luxury so I advice they sacrifice some money to create support systems; creche, nannies etc.
If the home front is not sorted out, you cannot really give your best to your business. If you can, create an area for your children in your work space so that you can spend some time with them while you work.
TO: What future plans do you have for LoshesChocolate?
FO: We plan to create more things using chocolates. Our goal is to showcase Nigeria as a chocolate country. We have so much cocoa, so why can't we place Nigeria on the chocolate map?
TO: Since the chocolate industry in Nigeria is relatively young, what should anyone who is interested in venturing into it know beforehand?
FO: The industry has a big market so first you have to clearly define the path you want to take. Do you want to be a chocolatier, chocolate maker or focus on chocolate art? Once your path has been defined, do your research because it always best to do a business you understand.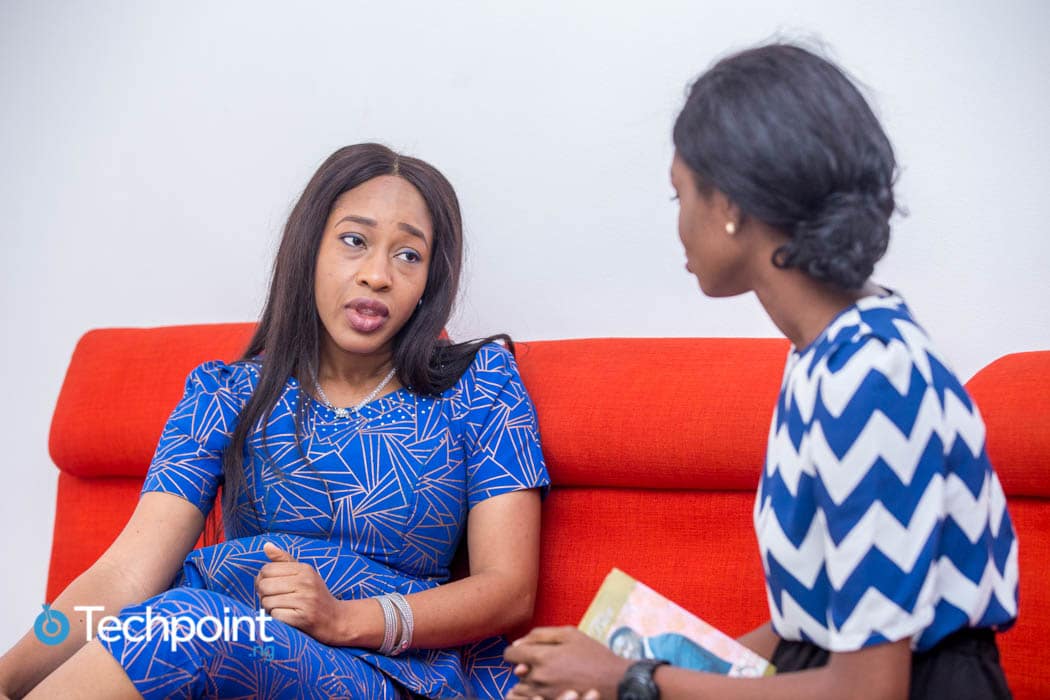 Also get mentors. They don't have to be chocolate makers, they could be people already running thriving manufacturing businesses because we are all facing similar challenges. Follow rules set down by government regulatory bodies, and get the necessary documentation. Most importantly, be focused, passionate and always find new ways improve your process.
TO: What advice do you have for aspiring female entrepreneurs?
FO: Your reason for going into business has to be a strong one. It is easy to think that running a business means you are on own boss but you're wrong. Your customers, regulatory agencies, PHCN and even time are your bosses. So if that's why you're going into business, then you're in for a big shock.
Entrepreneurship is attractive, particularly when you see successful entrepreneurs but you don't know all the work they have put into their businesses, so go into it for the right reasons.
Also, read books. I'll recommend Small Business Big Money by Akin Alabi for every aspiring and established Nigerian entrepreneur. I've learnt alot from it and I'm sure you will too.