Quality branding is essential for any business that envisages a lasting and continuous growth in the market. However, it's very easy for startups to overlook their company's branding, especially when it comes to graphic works. Probably because quality graphics are quite expensive, especially for startups that intend to run on the lean model. This is why Nonso Okolo founded 5K Designs.
Launched on November 1, 2017, 5K Designs is an online platform that creates graphic designs at a fixed price --  ₦5,000. Speaking to Techpoint, Nonso says " There is so much that quality branding does to a business. Asides that it passes a great message to clients about the business, it allows businesses stand out among competitors. Often, business owners face the challenge of paying the exorbitant prices charged by graphics designers who usually fail to meet up with deadlines. 5K Designs intends to change that"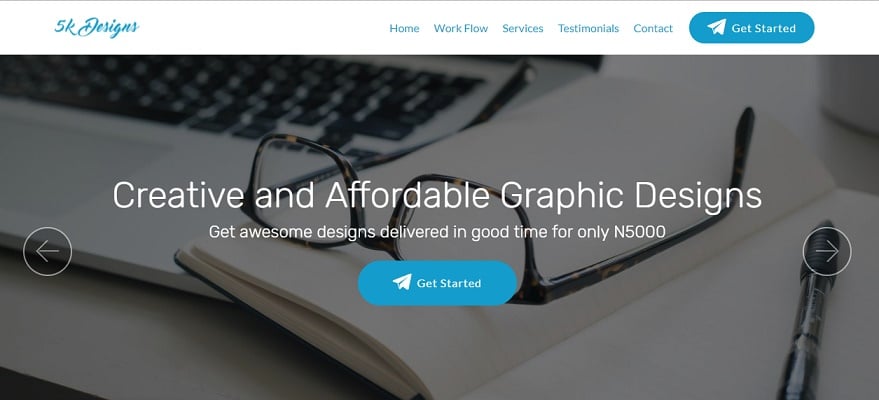 Users get started on the website by selecting the design option and providing necessary information  When payment is confirmed, 5K Designs delivers the job within a stipulated time. However, if clients aren't satisfied with the outcome, they can make modifications to the design s within 48 hours. This will be done for free, but anything after that time that would be charged.
Among other graphic designers, this startups banks on its affordable fixed price and quality delivery as its competitive edge.
You may visit the website if you need quality and affordable graphic works for your business.
---
Discover new startups every weekday by noon (WAT) | Pitch your startup here.