Education is now an important aspect of life and considering the impact it has on social, economic, and the political sectors of a nation, everyone seeks to get a quality one. However, quality education isn't usually easy to come by, especially in Nigeria, where the academic system is flawed and lacks solid structure.
Nowadays, so many initiatives have been set up to balance this gap. And a common one is parents resorting to getting private tutors for their wards. But considering that qualified tutors are becoming increasingly hard to find, ineedTUTORS is stepping up to the challenge.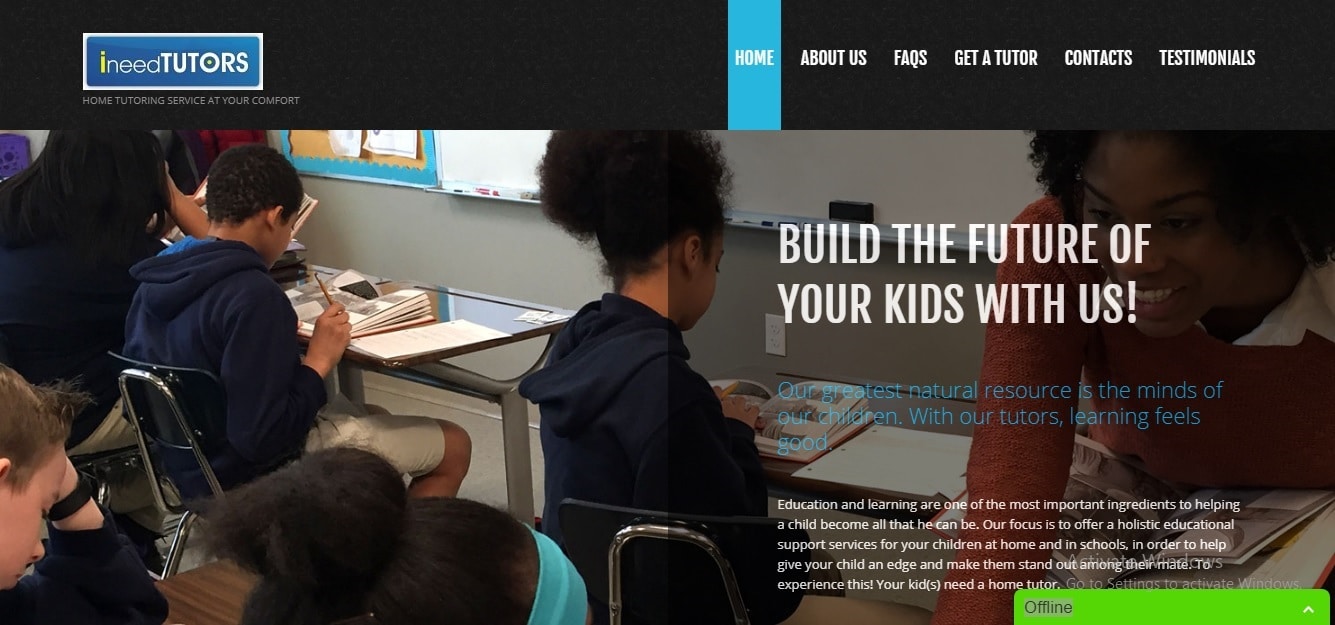 Launched on January 10, 2017, by Adejare Bimbo, ineedTUTORS is an online platform that connects qualified and highly trained tutors to individuals needing their services. The platform is quite easy to use. On reaching the website, users are requested to fill a form, thus providing details of their requirement. ineedTUTORS takes it from there and assign a qualified tutor in the fastest possible time.
According to Bimbo, the startup doesn't just onboard potential tutors. Rather,  tutors are trained on educational technology and given necessary tutelage materials (such as past questions for local and international exams). The startup also provides support to clients when and where necessary.
In the bid to ensure simplicity, Bimbo claims the team is determined to continually improve the website and also have a mobile-based version of their application soon. "This will allow the tutors teach children online, thereby breaking the location barrier," he says.
Are you seeking a competent tutor for your child? You may visit the website to find one.
---
Discover new startups every weekday by noon (WAT) | Pitch your startup here.