Shortly after announcing our plan for Techpoint Build, we began to receive an outpouring of applications for Pitch Storm.
Pitch Storm happens to be one of the core segments of Techpoint Build, where selected startups get to pitch to a panel of judges. Seeing as the top startup wins a cash prize of ₦1,000,000 (equity-free), receiving over 200 entries didn't come as a surprise.
The first screening exercise, which was to scale down the entries to 30, was conducted by selected Techpoint team members.
We then invited a few prominent personalities in the tech and entrepreneurship space who took the time to assist with conducting the final screening on a cold Saturday morning at our Herbert Macaulay, Yaba office.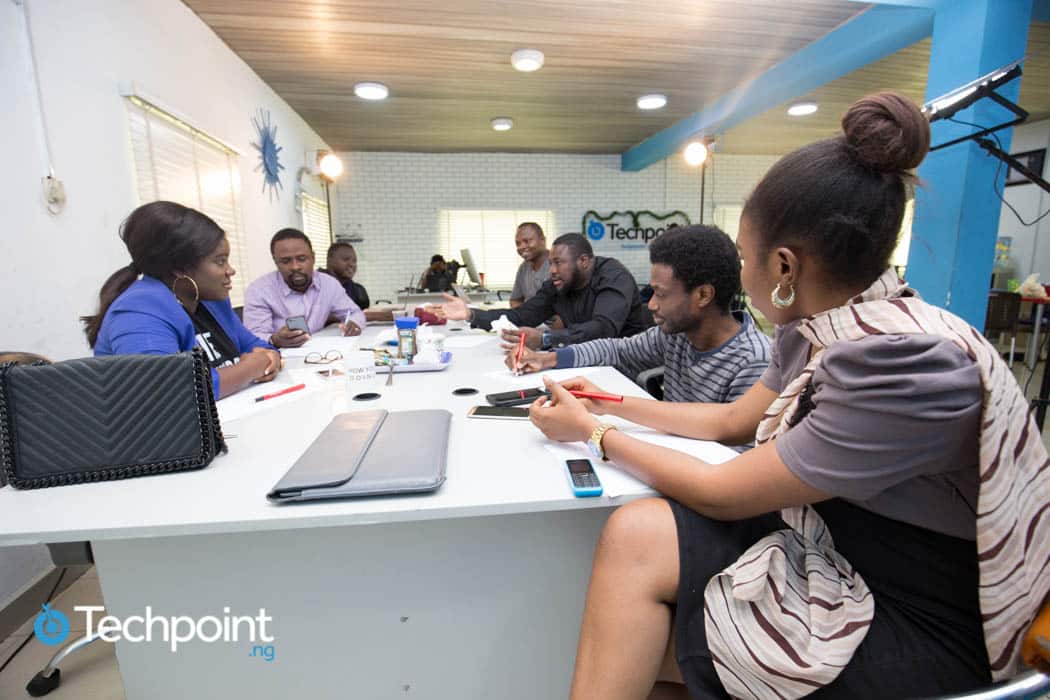 After a 4-hour intensive period of screening, conducted by Olufunmbi Falayi, founder Passion Incubator, Tunji Eleso, Director Incubation at CcHub, Emmanuel Oluwatosin, CEO Tivas Group and Aima Nwafor Ohiwerei, representing Singularity Investment, the following 9 finalist startups were selected to pitch at Techpoint Build 2018.
Accounteer: a smart cloud accounting platform for SMEs.
SmartTeller: a mobile and web application designed to innovate and automate field operations for microfinance institutions.
Wemove: a startup building technology solutions to ease transportation services in Nigeria, starting with vehicle hire.
The Footwear Academy: A service platform engaged in training people interested in the art of making footwear.
myPadi: A marketplace for college students and young professionals to access both on-campus and off-campus local houses and shared rooms in every city across Nigeria.
Legitcar: An online platform that is working to make stolen vehicles difficult to resell, and easy to recover.
Placements: A platform that allows job seekers find paid internship opportunities across Nigeria.
Gerocare: A platform that provides regular medical doctor visits to the elderly in the comfort of their home as a subscription service.
Loystar: Loystar is a customer loyalty platform that helps African SMEs drive repeated sales in their business.
It is important to mention that proper structure, visible traction, well-identified customer base, amongst others, were paramount in deciding startups that made it to the grand finale.
As part of their preparations towards Pitch Storm at Techpoint Build, the above startups will be bracing up for a bootcamp. May the force be with them.