New year, new me"
The above statement just about sums up what new year resolutions are all about. For many people, it is a reflection about how their year has gone and what they look forward to in the coming year.
While for others, it is a resolve to change an undesired trait or behavior, to accomplish a personal goal or otherwise improve their life.
History teaches us that this common practice dates back to some 4,000 years ago. As acts of resolution, the ancient Babylonians would at the beginning of their new year (mid-March at the time), make promises to the gods to pay their debts and return any objects they had borrowed.
If they kept their word, their gods would bestow favour on them but otherwise, they would fall out of the gods' favour.
Decades later, the practice made its way to Christendom when Emperor Julius Caesar established January 1 as the first day of the year. For early Christians, the first day of the new year became the traditional occasion for thinking about one's past mistakes and resolving to do better in the future.
Despite its religious origin, people now make resolutions to themselves and focus purely on self improvement. And with no pressure of falling out of a deity's favour, many people fail to follow through on their resolutions.
Making a New Year's resolution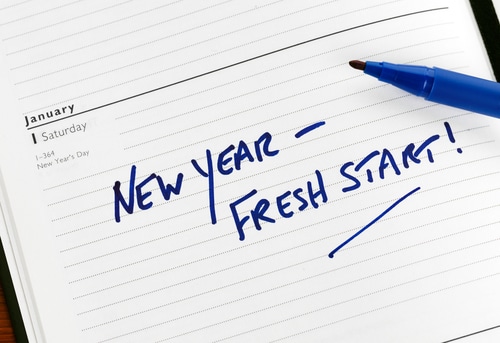 Whether it's the resolve to learn a new skill, lose weight, travel more or take over the world, New Year's resolutions are a great way to make positive changes in our lives. However, we are often too carried away by the idea of these changes that we fail to realise that changes require effort.
Studies reveal that only 8% of people achieve their new year goals and most of the 92% left already lose interest by February. Apparently, there's a science to keeping resolutions. And over time, many scientists have tried to figure out why people do not keep their resolutions and how they can.
According to researchers, the reasons why people fail to keep their resolutions can be summarised into:
Making grandiose and unrealistic goals. Que: taking over the world.
Failure to plan towards set goals.
Giving up too easily.
Doing it alone.
Treating resolutions as work projects
Away from the frenzy of the season, New year's resolutions are simply goals for the new year and should be treated as such.
Think about it, how do you achieve goals at work? First you figure out a plan, and work towards it right? So why not do the same with your New Year goals? By treating your resolutions as projects, you have a better shot at keeping them.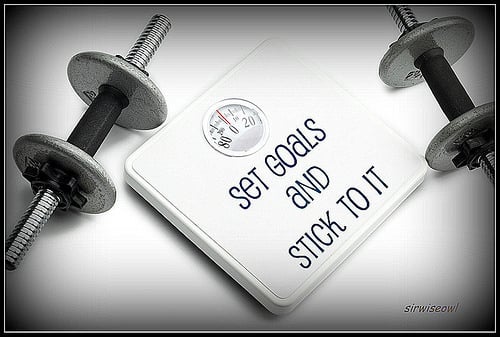 According to a research conducted by British Professor, Richard Wiseman of the Hertfordshire University, most people fail to keep their resolutions because they tend not to have a plan.
And planning in this case should essentially be a breakdown of specific goals, which is further broken into smaller parts where you have a main goal and smaller goals. Sounds familiar right? Just like you already do with work projects.
Project management tools like Asana can help manage personal goals as well. You can create a task and break it down into subtasks, set deadlines for each of them and set notification channels asides the app notification (email, Slack etc).
In addition to tracking your progress using productivity tools, documenting your progress will also help keep things on track. A great way to do this is by getting an online journal (a blog or a Medium account) where you can document your journey to achieving your goals. Not only will this make progress easier, it will help inspire others.
Progress may however be slower than you envisioned but working hard and keeping your eyes on the prize will go a long way.
"Regularly remind yourself of the benefits associated with achieving your goals by creating a checklist of how life would be better once you obtain your aim," says Professor Richard.
And who says you have to achieve this all on your own? Just like when you get stuck while working on projects at work and seek help, you should also seek help and support with your resolutions.
"Having someone to share your struggles and successes with makes your journey to a healthier lifestyle that much easier and less intimidating," says Dr. Lynn Bufka, an American Psychologist.
And there are several tools including Asana that allow you share your goals with others for accountability. Some of these tools have online communities that help people set their goals, share them with each other, and track progress and milestones along the way.
As you set out to achieve your goals for 2018, don't forget that projects fail and so do plans. It is however important not to give up on them, instead, treat them as temporary setbacks and get back on track.
And in the words of Dr. Lynn Bufka, remember, it is not the extent of the change that matters, but rather the act of recognising that lifestyle change is important and working toward it, one step at a time.
That said, it is important to note that no goal can be realised without self discipline. Therefore, you have to learn how to focus your mind and energies on your goals and persevere until they are accomplished.
Good luck with achieving your resolutions for 2018.
Featured image credit: wuestenigel Flickr via Compfight cc