For a while now, Uyo, the capital of Akwa Ibom State, has been known for its near-immaculate environment. But that's not all.  This fast-growing city has witnessed a lot of infrastructural development in recent times, which has been largely made possible by the state government.
However, the government isn't just stopping at beautification or infrastructure and Uyo particularly has more to offer than being spruce. There's a tech community taking shape and it's happening fast.
In the beginning …
Arguably, the genesis of Uyo's tech scene dates back to 2011, with Hanson Johnson, a key player, in the picture. Back then, nothing seemed promising about tech in the region. Even software developers then were more like lone rangers.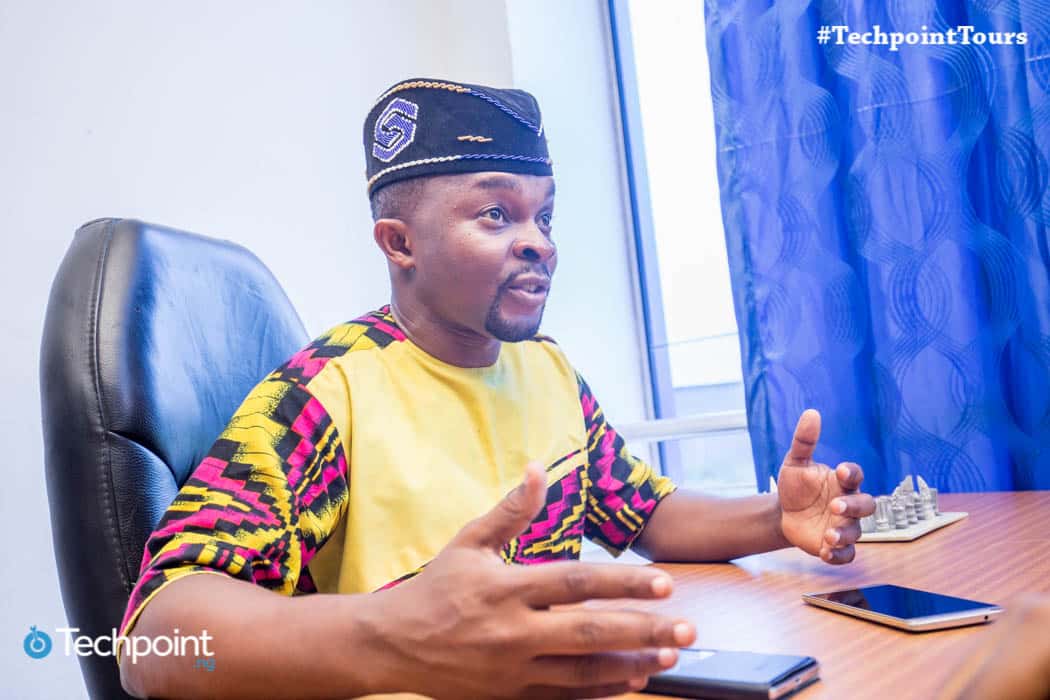 There were no platforms for meetups then, no one in tech had an office. People were basically working from home. It was easy for a developer to think they were the only one in this part of Nigeria, but not very far from them, there was another one, thinking same".
Hanson then decided to start a Google Developers Group (GDG) in Uyo, proposing they hold the meetings in his office. In no distant time, the community grew so large that they had to move to a bigger space -- the Ibom eLibrary.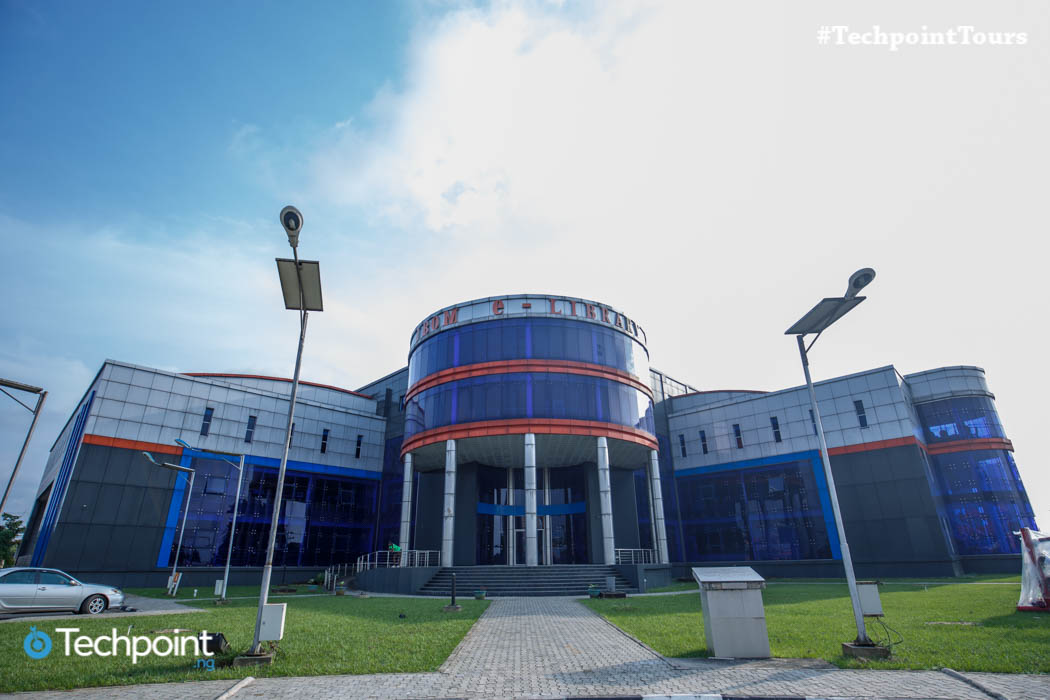 But there was something else Hanson observed; unlike Lagos where there were ideas and talents, Uyo had the former but lacked the latter. This inspired him to form a platform where skills needed to build great products and businesses could be acquired. That was the birth of Start Innovation Hub (SIH), which was officially incorporated in May, 2014.
Start Innovation Hub has served as a collaborative platform where people who aren't able to afford acquiring a skill in Lagos can achieve same result in 3 months"
Since inception, SIH has had a remarkable track record. It's been able to partner with global organisations like Google, train close to 500 software developers, deploy some of its trained developers as facilitators in Andela's Learning Community programme, powered by Google, and scale startups that have gone ahead to secure funding. For instance Jiggle, a  food budgeting platform for students in tertiary institutions recently won ₦750,000 from the Changemaker Challenge organised by USPF (Universal Service Provision Fund) under NCC.
Also, team Bear, one of the teams trained in Android development, in partnership with Google, won a cheque of $15,000 from the International Space App Challenge, organised by NASA. This achievement is particularly notable because, it came in November, just after the training was concluded in October. In the same month, a secondary school leaver, Emem Brownson, who founded Afropot, an on-demand food supply startup in Uyo, won at the Global Entrepreneurship Week. This earned her an invitation to Sweden by the Swedish National Development Agency as a female startup founder in Africa.
Obviously, Hanson had seen Uyo metamorphose overtime but the glory of Uyo isn't just the function of an individual or a few tech enthusiasts.
A case of balanced participation
The Akwa Ibom state government has been actively involved in developing entrepreneurship in the state, and has particularly achieved a lot with its recently launched initiative; Akwa Ibom Enterprise and Employment Scheme "AKEES".  A very significant offshoot of the programme is the establishment of Nigeria's first pencil manufacturing factory, based in Uyo.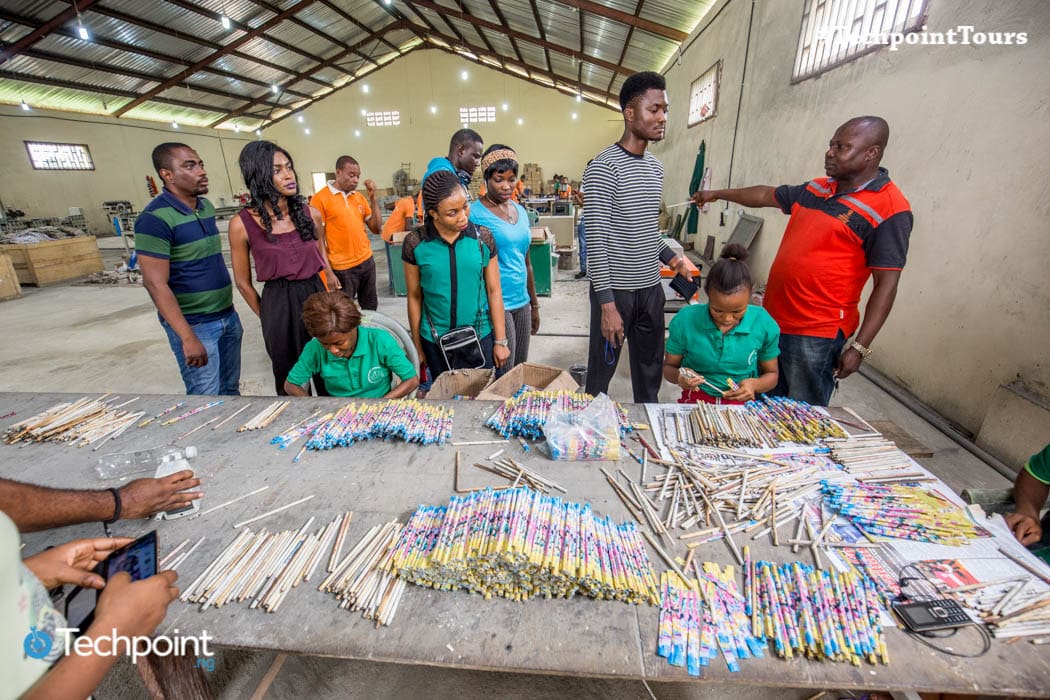 Realising the need to boost Uyo's tech scene, the government partnered with Hotels.ng this year, to run an internship programme on software development for youths in the state, using an already successful model. The graduation ceremony, which held in November during our recent Innovation Tour, had over 100 successful graduates.
To further drive this scheme, the government is leveraging partnerships. Root Hub, a creative hub which helps entrepreneurs to build ideas into businesses, particularly manages the entire programme. The government's choice of Root Hub as the Project Manager isn't surprising.
Founded in 2014 by  twin brothers Tony and Francis Onuk, Root Hub is a three-year old creative centre where young people build and make ideas come to life. Prior to 2014, these brothers were into freelancing -- they have their core in creativity and entrepreneurship. After realising the need to incorporate their craft into a full-fledged agency they began seeking an appropriate working space.
Unfortunately, Uyo didn't present them so many options for quality workspaces and there were other entrepreneurs with that same challenge. Still, they kicked off at the eLibrary in 2014, but soon began planning for expansion. However, this time around, they made up their mind to create a place where others could be a part of, instead of getting a big space that serves only their own purpose. The Root Hub is a result of that decision. And being Project Managers for the AKEES project indicates that their decision really paid off. According to Tony, the Root Hub now houses over 23 businesses.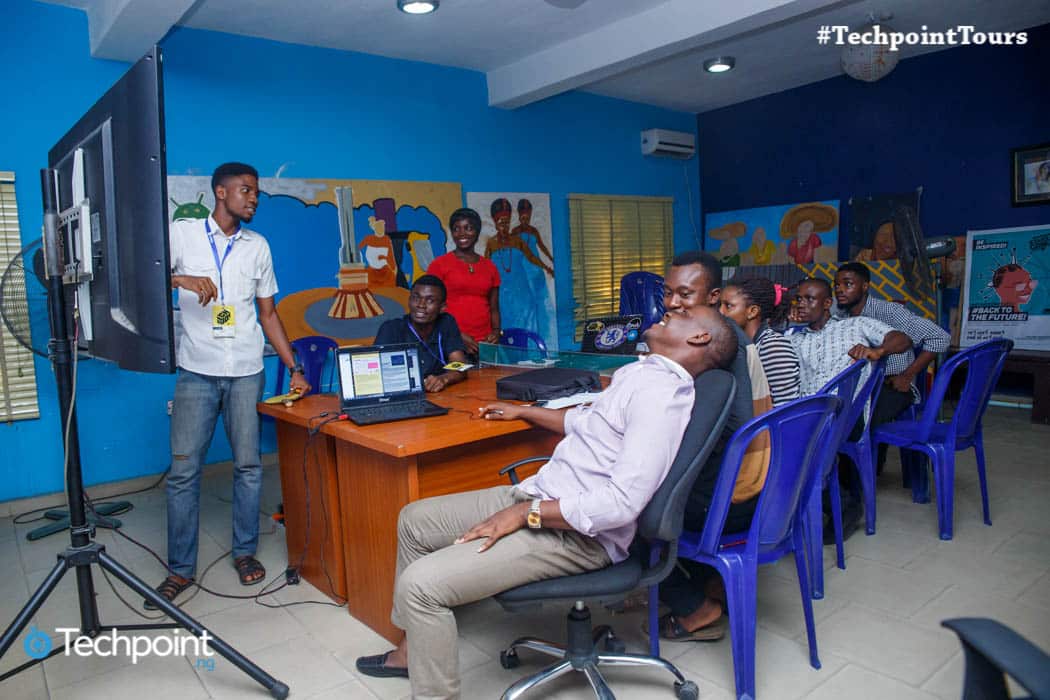 Indeed, 2014 ushered in a new era for the tech community in Uyo. Two active hubs; Start Innovation and Root Hub debuted. And their activities are highly conspicuous. Besides Root Hub and Start Innovation Hub, there's also Hubitz, a tech/business hub launched this year, playing its role to ensure the boom of the tech community.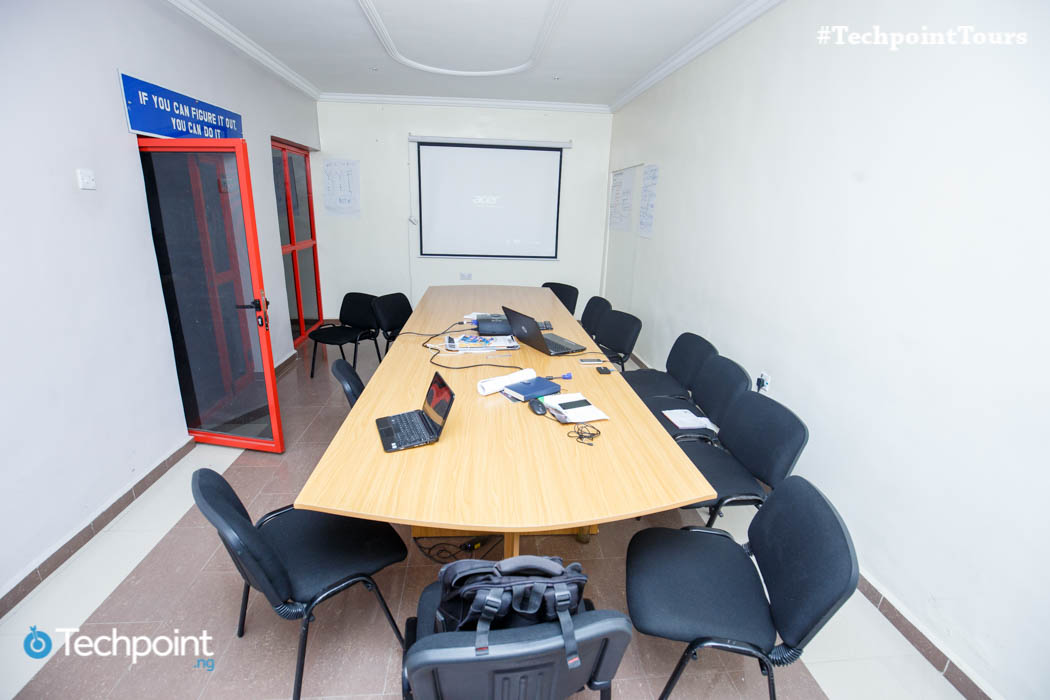 Edjo Okunobin, Project Manager at Hubitz particularly explains that they intend to provide affordable work spaces and incubate ideas for startup founders.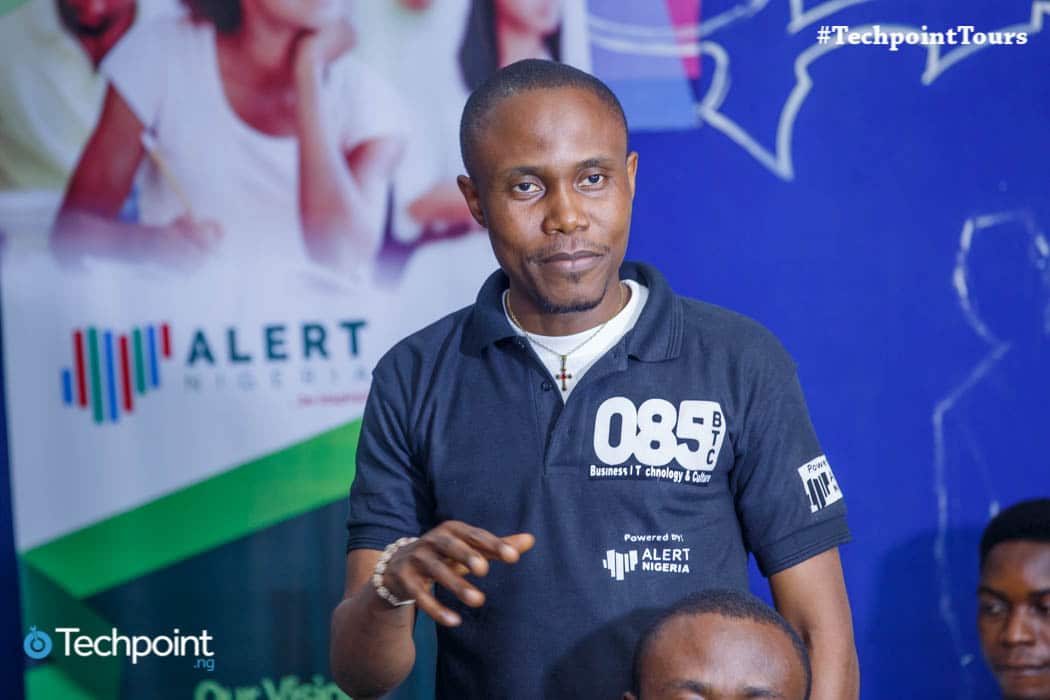 Fulfilling the prerequisites of a tech ecosystem
Earlier this year, industry veteran Emeka Okoye argued there is no tech ecosystem in Nigeria -- there's every possibility he still maintains that opinion. According to him, there are certain conditions a tech ecosystem must satisfy to be called one.
Tech Ecosystem comprises of:
- universities
- tech businesses
- hubs/accelerators
- entrepreneurs
- startups
- research institute's

— Emeka Azuka Okoye (@EmekaOkoye) May 10, 2016
If one is to go by these factors, then Uyo might already be fulfilling the prerequisites of having a functional tech ecosystem. Besides the hubs, entrepreneurs, startups and the government's involvement, tertiary institutions aren't slacking. Alert Nigeria, an organisation founded by Iboro Otu is particularly playing a major role to ensure the latter.
Iboro's propositions and plans are as inspiring as they are daring. He returned from the UK, where he was a music producer, to begin investing in entrepreneurs offering tech-enabled solutions to problems in Akwa Ibom State, starting with Uyo. But instead of going the usual route; building a hub, accepting startups, validating, scaling and funding, Iboro is pulling entirely different strings with Alert Nigeria. The process is straightforward, Alert Nigeria is going back to where it all begins; universities.
The model is to infiltrate the educational sector, bring academic and thought leaders to one table, penetrate the educational system and shift entrepreneurship from being just theoretical to reality. Through this, Alert Nigeria will pull out and fund student entrepreneurs with actionable solutions to problems plaguing each of the 31 local governments in Akwa Ibom.
From inception in 2013 till date, Iboro claims to have partnered with most of the tertiary institutions and has achieved a major feat of bringing thought leaders in the academic sector to one table to propose the way forward.
What we do is look at great people with tech ideas; we have partnered with most of the tertiary institutions, including the Uyo with 40,000 students. Not as a venture capitalist, but just a seeder. Alert is bootstrapping." -- Iboro Otu
One of such key leaders is  Dr. Essien Akpan Uko, the Coordinator of University of Uyo's Centre for Entrepreneurial Studies.
In an interesting chat, he revealed the present state of school's entrepreneurial studies in the school and how Alert Nigeria is helping to change the flawed system.
The major drawbacks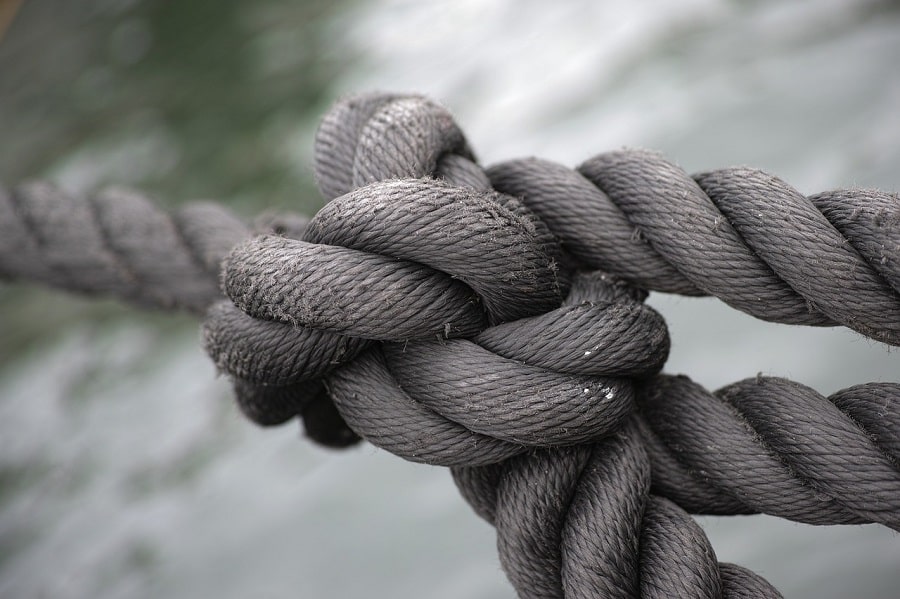 Like many other regions, Uyo isn't all perfect. Its major bane has been poor internet connectivity. Hanson particularly gives a scenario of their struggle with internet on a regular working day:
When we come here, if there is internet for everybody, everyone plugs into it. But when everyone plugs into it, no one can use it. This is because we do not have 4G connections like we have in Lagos (Smile and the likes) so we depend on our regular mobile bundles, modems, GSM SIMs are our ISPs.  And for you to get the best, that means it means you are using it alone or at most with 3 people. If it's more, the connectivity speed drops. Although we have internet for everybody, we only resort to that if you've exhausted yours. If ten people connect to a router, no one enjoys it. "
Then, there's the power challenge (as usual). The AKEES Pencil Factory particularly struggles with this challenge. Furthermore, how to deal with low digital literacy, and poor online visibility hasn't been figured out yet.
Despite these, Uyo stands a good chance of achieving a well-structured tech scene and perhaps, if the key players and stakeholders appeal to Internet Service Providers  (ISP), and the government further collaborates with key players to promote digital literacy across the region, the city could become the tech utopia other Nigerian cities want to emulate.