UPDATE: On January 27, 2018, Placements was crowned the top startup at the maiden edition of Techpoint Build, taking home ₦1m in prize money. 
---
Internships have proven to be one of the smartest ways of entering, and recruiting, into an organisation. However, the ease of securing internships in firms is becoming more challenging for students year-after-year. Worse still, there's an ever-growing number of applicants with craving for placements and just the thought of being unable to satisfy this could be mind-boggling.
Obviously, here's the proof that there is the need to provide a solution to makes the whole process seamless and also crystallise all inherent potential for career development, enterprise development and job creation. Placements looks to provide that seamless process for those seeking internship and employers.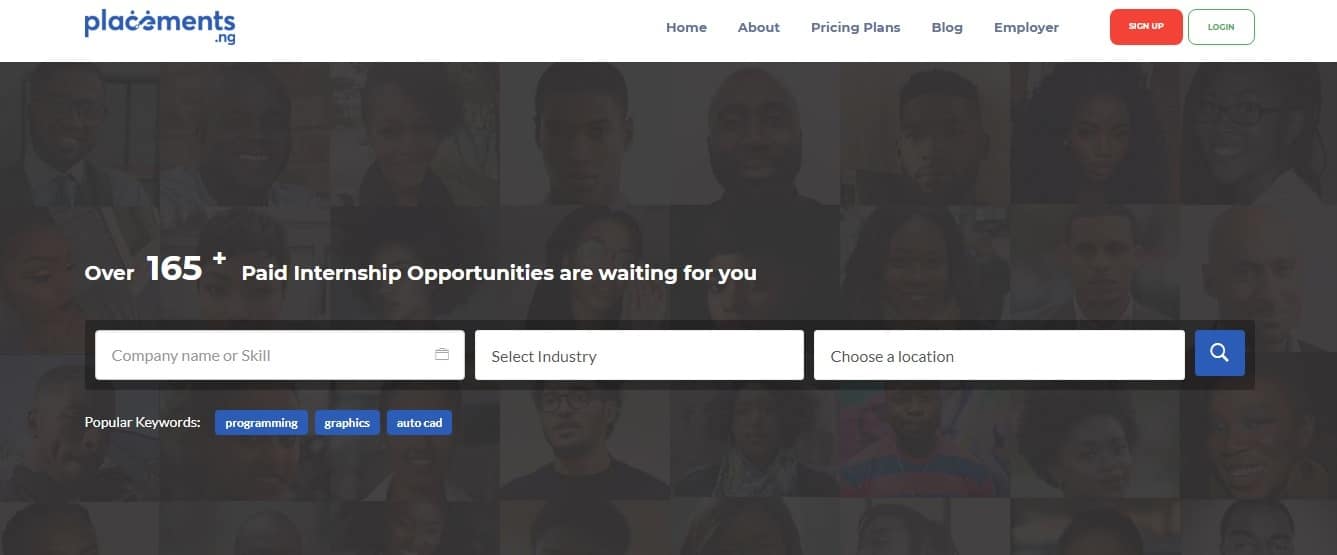 According to the Chief Executive Officer, Ayobami Oyaleke, Placements is offering a solution tailored to a specific niche. As such the platform not only equips interns with the skills needed to enhance their employability but also connects them with reputable employers; a temporary placement which most times, graduates to full-time status.
Placement services graduates, undergraduates and the unemployed, scaling from Nigeria. With this, it hopes to bring the unemployment rate in Africa to the bare minimum, beginning with Nigeria.
Presently, we are working smart to drastically reduce the level of unemployment in Africa by equipping undergraduates, graduates and the unemployed with the necessary skills needed to make them employable in the labour market using "e-learning management systems" and connecting them with an employer to work with. We are projecting an Increment in Impact at 10x year-on-year.
Placements isn't without a track record. In the last 20 months, it's been able to directly serve 27,000 Interns across all states in Nigeria, and indirectly, worked with over 2,000 employers with a successful connection of over 4000 Internships, the CEO, Ayobami claims.
Launched on February 3, 2016, the CEO, alongside his Managing Director, Tayo Fagbohun capitalises on their model of enhancing employability and a pool of qualified interns as its unique selling edge. Currently, Placement's talent pool ranges from software, business strategy, sales and marketing to consumer psychology.
Placement satisfies two target audiences; interns who want to land their dream jobs and employers who need qualified hands at affordable costs. As an impact venture, the startup measures its success by the number of opportunities, and talents provided, as well as the number of referrals the system's matching generates.
Seeking internship or interns? Visit the website.
---
Discover new startups every weekday by noon (WAT) | Pitch your startup here