On Friday the 15th of December 2017, Enugu hosted over 2,000 attendees -- students, policy makers, stakeholders in technology and the academia -- in the first edition of the Gensys IGNITE South-East Startup Convergence.
A large number of the audience was drawn from Abia, Enugu, Uyo, Ebonyi, Anambra, Delta and a few attendees came all the way from Lagos. Here is a summary of what went down.
At 9 AM, registrations and seating began in earnest and by 10 AM, the event proper kicked off with the Nigerian national anthem.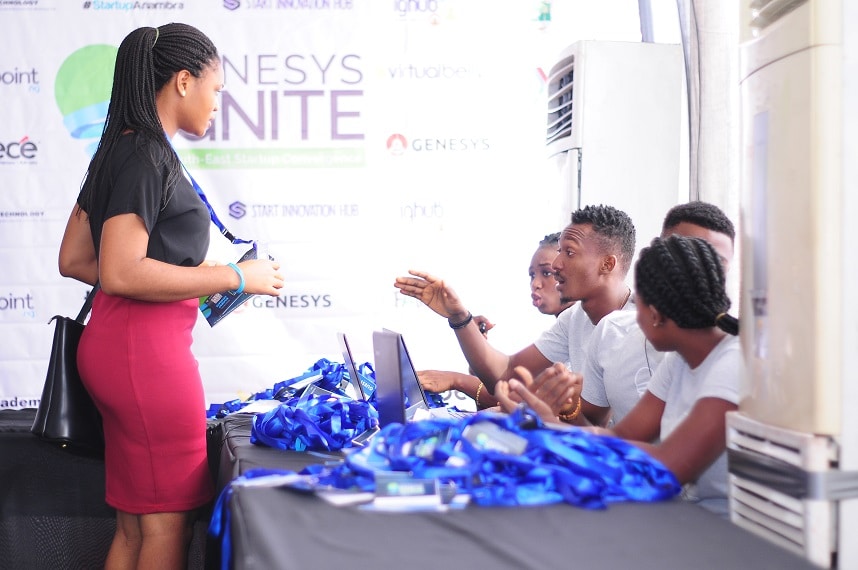 A mini-networking session followed before the keynote speaker, Ken Nnamani former Senate President of Nigeria commenced his speech.
In his keynote address, Ken  -- who also doubles as Chairman of the Genesys Tech Hubs -- emphasizes the importance of innovation and entrepreneurship in Nigeria and the South-East especially.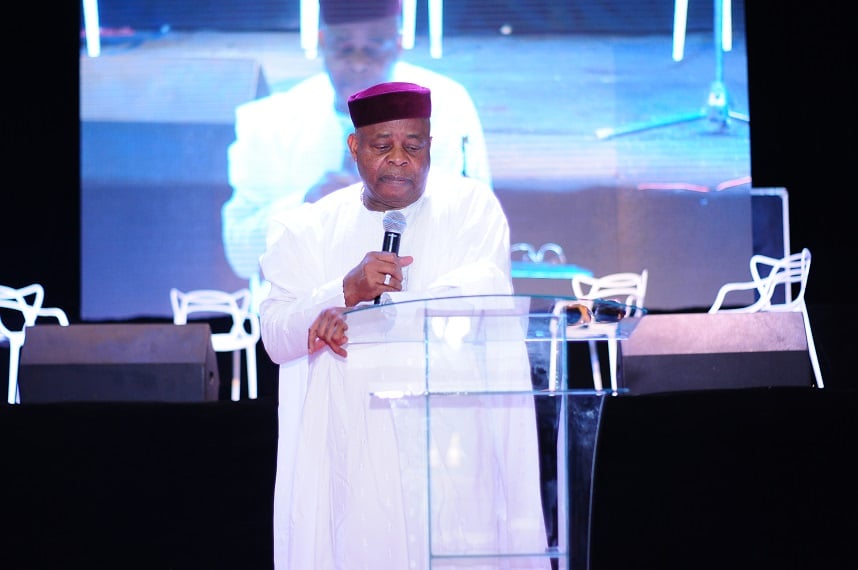 "Our educational system will be obsolete if there is no basic understanding and appreciation of technology and digitalization. If you the students take good advantage and pursue these opportunities the internet provides with vigour and passion, Nigeria will compete favourably with Silicon Valley and the world." Ken says to the audience largely consisting of students.
The Nigerian Communication Commission was duly represented by its Director of Public Affairs, Mr. Tony Ojobor who spoke on the government's role in bridging the digital divide. The South-Eastern parts of Nigeria has a dismal internet connectivity rate and Tony acknowledged the government had a role to play in solving this problem.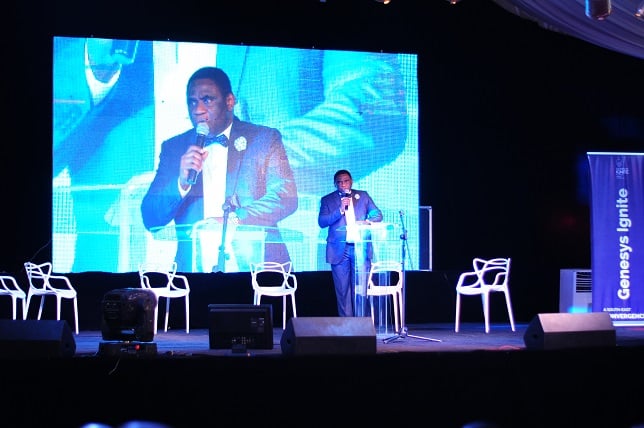 In his presentation on building strong teams in startups, Hanson Johnson -- CEO at Start Hub Uyo -- gives an in depth explanation of the connectivity problems Tony highlighted and other challenges of startups in the South-East and South-South parts of Nigeria.
Through the presentations and speeches, the dismal educational system in Nigeria, its attendant effects and solutions were common themes discussed.
Founder and CEO of InfoSoft Pius Okigbo Jr first highlighted the issue in his address.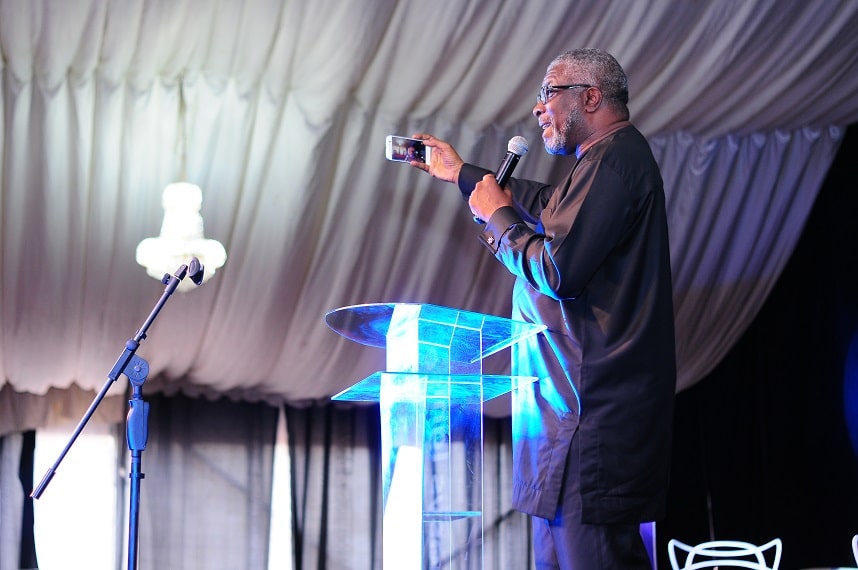 I was happy when I decided to start teaching my 6-year old son how to use a Raspberry Pi. But when I remembered most Nigerian university graduates do not know how to interface with a Raspberry Pi, I wept. It shows how much we must change the methods of learning and teaching in Nigerian schools. But changing curriculum in the Nigerian educational system will be a bureaucratic and painfully slow process so we have to find ways to break up the process and fast track learning.
After Pius Okigbo Jr dropped this bombshell, a brief musical interlude followed. Nigerian multi-instrumentalist, singer-songwriter and composer, Emmanuel Bez Idakula, popularly known as Bez strummed inspiration from his guitars.
In a panel session on the way forward for startups and the general tech ecosystem in the South-East anchored by Chukwuemeka Fred Agbata, Chinenye Mba-Uzoukwu spoke further on the problem Pius highlighted. He also proffered an interestingly simple solution.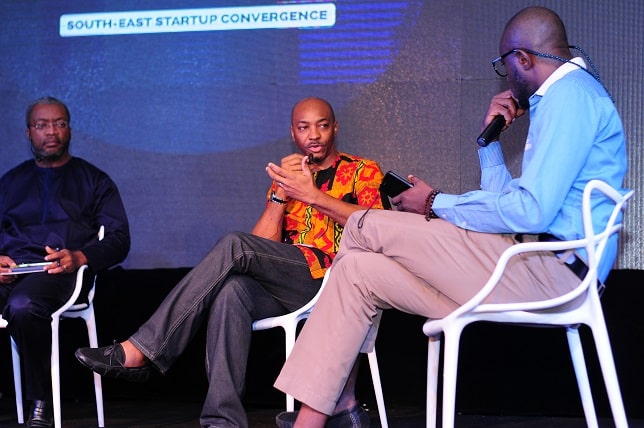 "Considering the massive -- and steady increasing population -- we will never be able to build enough good schools or skilled teachers to educate everyone in Nigeria..But the internet has made the world available at our fingertips and this should be leveraged on. If you go to your village with a computer, skilled person and small generator, you have brought them a university." Chinenye says.
His fellow panelists (Kola Aina, Muhammad Ibrahim Jega, Pius Okigbo and Gerard Ilukwe) all agreed.
During the panel session, Kola Aina founder and CEO of the Ventures Platforms Group, Kola Aina had a word for students and budding entrepreneurs. He stressed the absolute importance of acquiring offline domain experience before branching out to entrepreneurship.
In ushering in the Minister of Science and Technology Dr. Ogbannya Onu, CEO and visionary of the Genesys Tech Hub, Kingsley Eze explains the aims and future projections of Genesys IGNITE and the tech hub.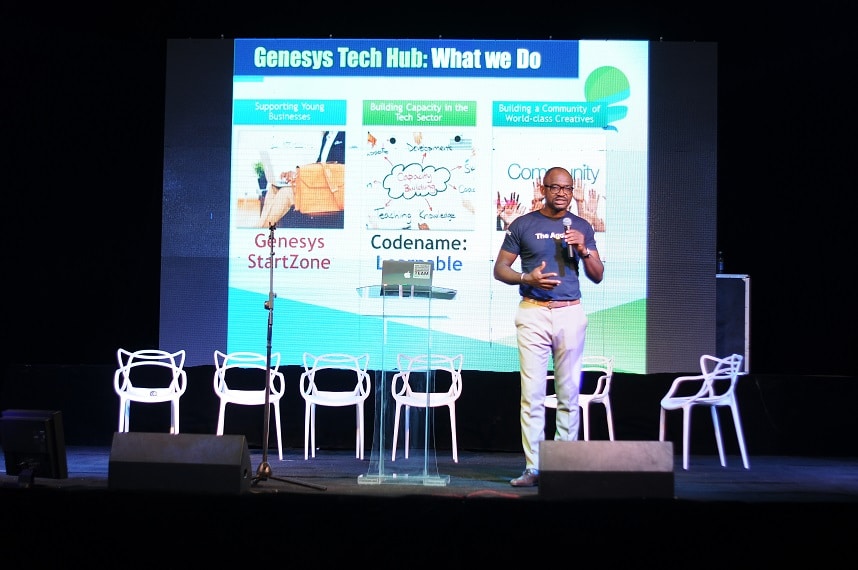 We want to be the foremost go to investor for early stage startups; a place any young person will come to when they have an idea. Genesys Tech Hub aims to also become the power house for capacity building in the tech community. And also a lighthouse for knowledge and innovation.
To achieve these 3 objectives, Genesys Tech Hub has three arms codenamed the  Genesys StartZone, Learnable and Agora. StartZone will support young businesses, while Learnable is a capacity building arm  in the tech sector. Agora in the same hand is geared towards building a community of world class creatives."
Dr. Ogbonnaya Onu spoke on the state of technology in Nigeria.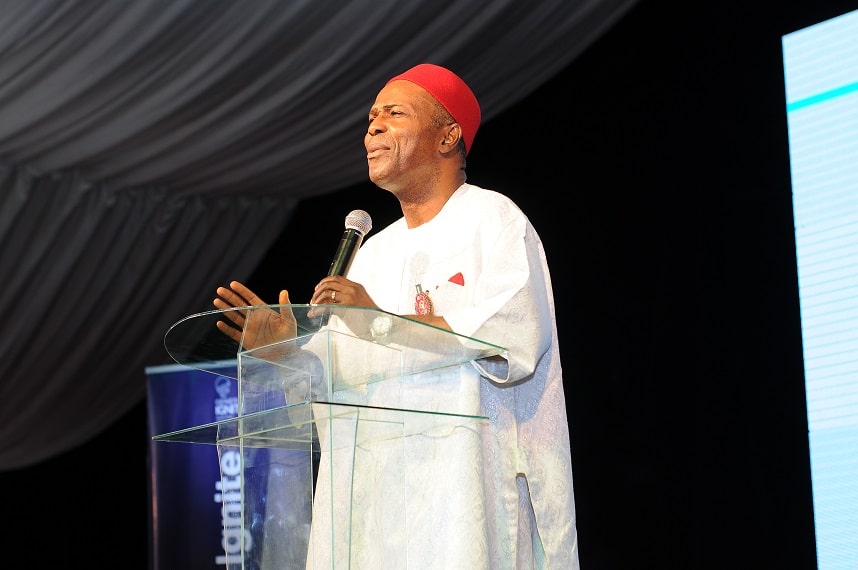 He was later joined on stage by Ken Nnamani and Kingsley Eze to present $10,000 cheques to 3 preselected startups vetted by judges from a pool of 147 applicants.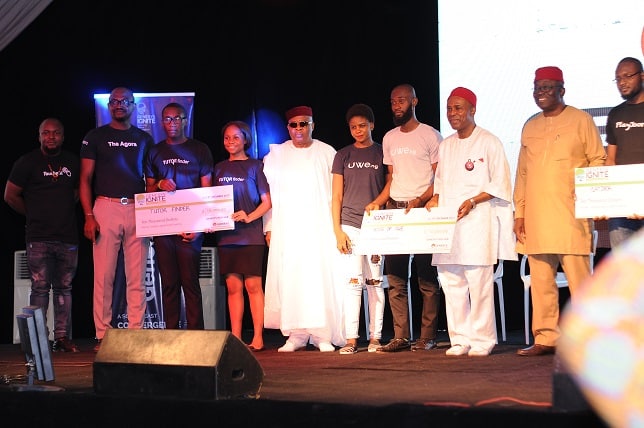 The winning startups were Playjoor, House of Uwe and TutorFinder.