Editor's note: This article is the second part in a series chronicling startup ecosystems in the South-South and South-East of Nigeria. If you missed the first part, you can find it here. 
---
After a remarkable experience in Port Harcourt, Aba was the next destination. Why not Aba? The commercial capital of Abia State is renowned for its prowess in trade and manufacturing. A man once said, "if care isn't taken, a full country could be manufactured in Aba". Far-fetched as that may sound, I brooded deeper and figured, he could be right.
The Igbos dominate Abia state and what this ethnicity exhibits better than any other in Nigeria is entrepreneurship. Aba seems like the centre of it all, especially since three prominent markets dominate the region. One of them is the internationally renowned Ariaria market.
Ariaria: the centre of entrepreneurship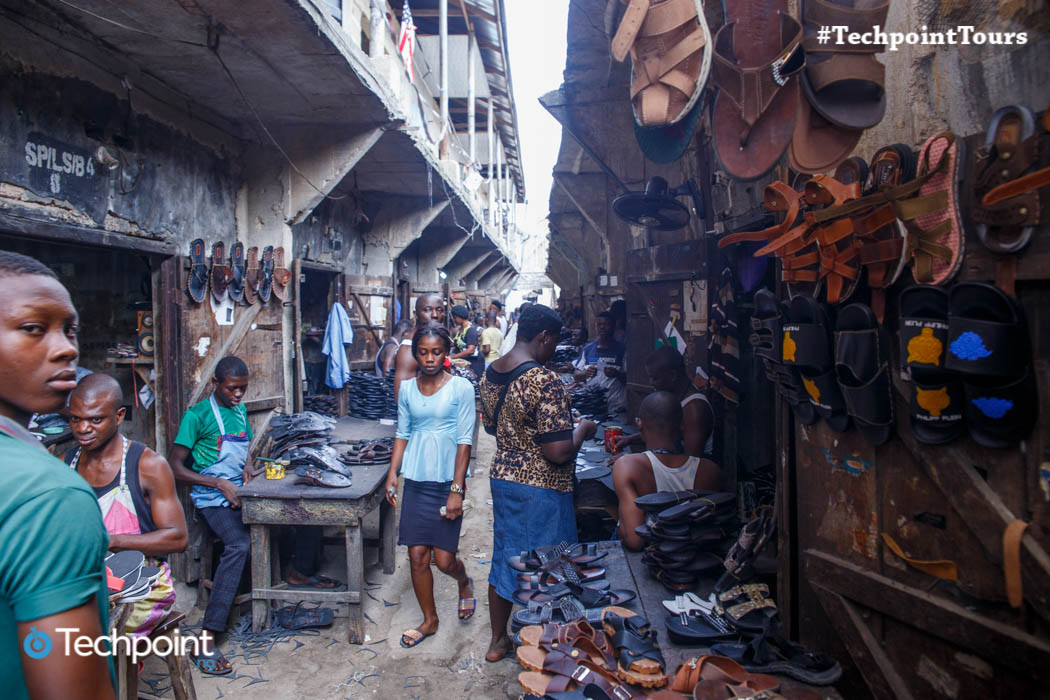 Dubbed "the China of Africa", Ariaria market is the manufacturing centre for several products; shoes and textile hold a large proportion. For more than two decades, the market has serviced clients home and abroad. Manufacturers in the market boast that their clientele base extends beyond the shores of Africa. "Many citizens in Europe and Africa have the market to thank for many of the leather shoes they wear," Amobi Nwanagu, President, StandUp Africa, Aba North Multipurpose Co-operative Ltd., claims.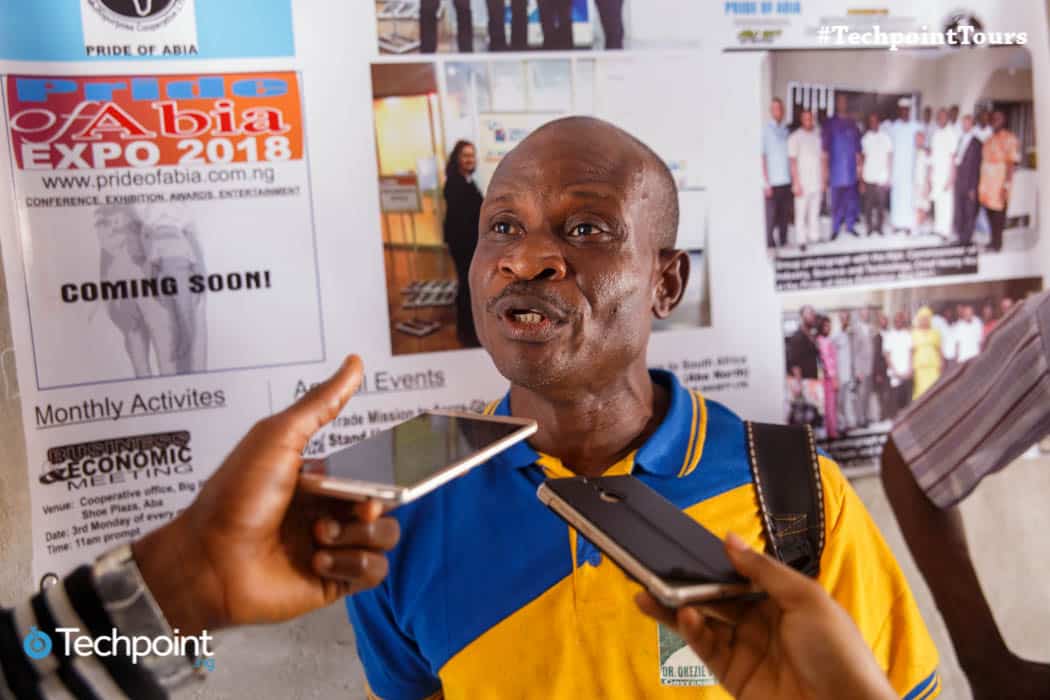 Within Africa, goods from the market usually have offload points in countries like Zambia, Ghana, Cameroon, Zimbabwe, and South Africa, to mention a few. Although it has taken more than two decades for the government to recognise how economically viable the market is, they are now contributing to, and supporting the #MadeInAba campaign to ensure that the market gets the needed global attention it deserves.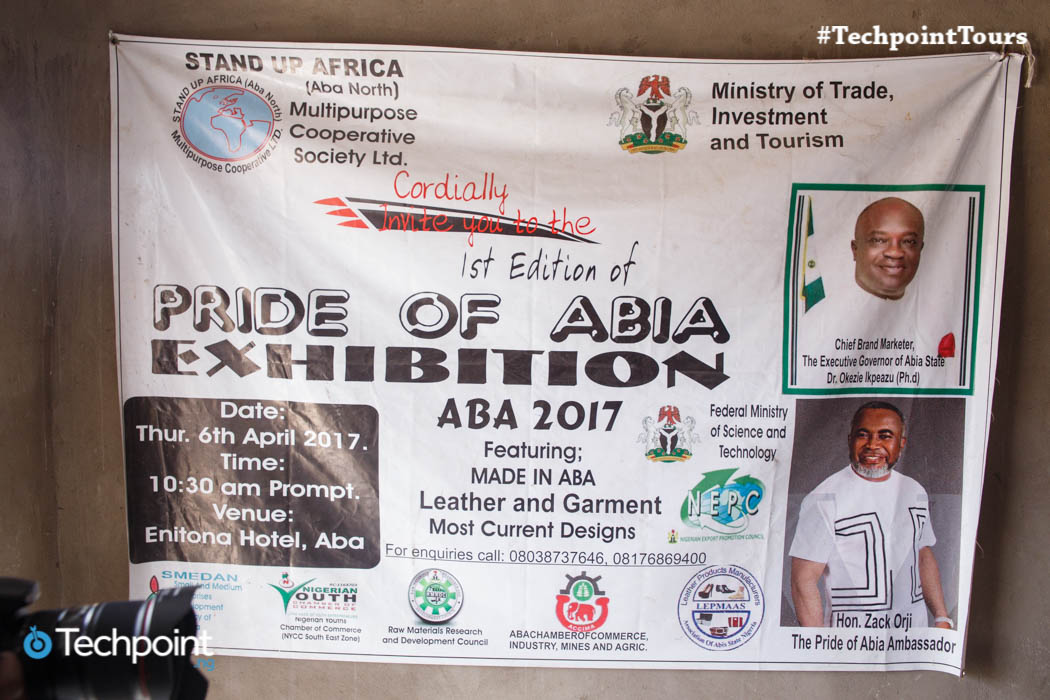 Indeed, the success of Araria and other similar markets in the region is largely traceable to the enterprising trait of the people.
The paradigm shift: tech/entrepreneurship blend
Over time, the Abia State government, alongside several organisations, has sprouted up initiatives to train youths on several skills, including digital. But after being trained, many of the benefactors of such programmes do not leave up to their potential. So much so that the entrepreneurial zeal appears to be retrogressing. Daniel Chinagozi, a true son of the soil, hints on the plausible cause.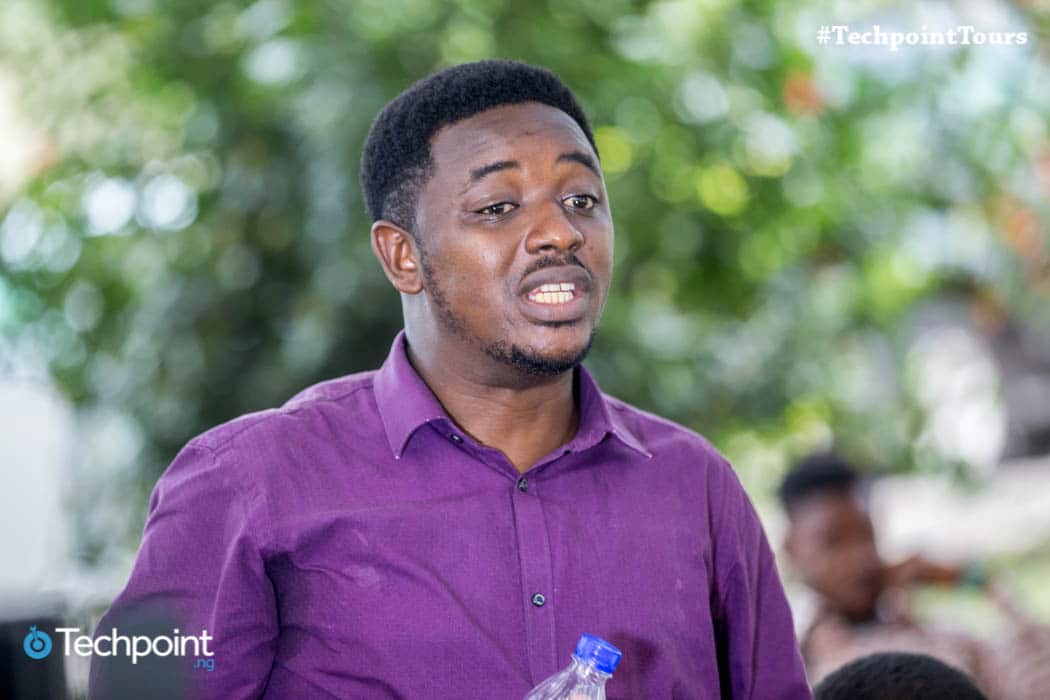 In 2015, he got a project with the African Development Bank to do integrated waste management service for Abia State, which according to him is his age-long dream -- the city used to be very dirty. Quickly, he relocated to Umuahia, from Lagos.
"But each time I was invited to an event, I noticed something about startups founders I interacted with -- about 80% of them were working from home. When I became a mentor for Paradigm Initiative Nigeria (PIN), where we train these folks, their need for support became more vivid. Also, I was part of the Google digital skills programme in the South-East. By the time we finished, we noticed that everyone doing something tech-related was either working from home or lacked the needed support".
According to Daniel, the observation informed his decision to pioneer "building a strong tech ecosystem in Aba, identify key players, draw the interest of key players in other regions to this emerging scene, and see how we can connect what's happening in other places to this place"
Little wonder why this year's edition of Startup South -- an annual gathering of startup founders, innovators, investors and technology enthusiasts in the South-South and South-East region of Nigeria -- held in Aba. The convener, Uche Anichie, agrees with Daniel on the need for a shift in how entrepreneurship is perceived in Aba; for progress to be made, a tech ecosystem must exist.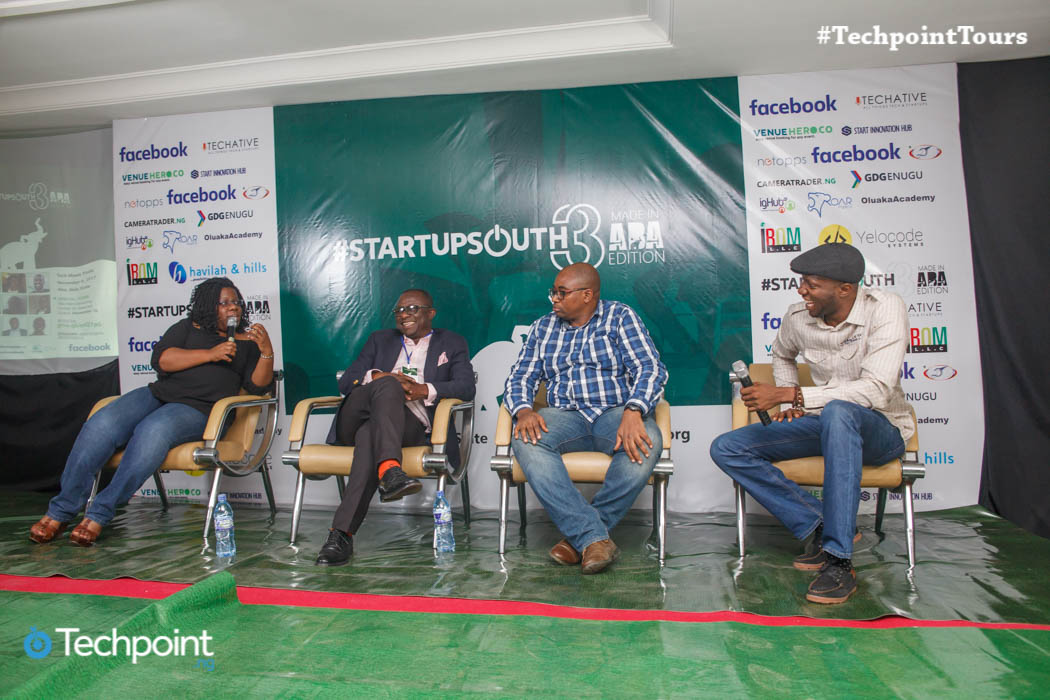 According to Uche Anichie, "Aba shouldn't just be known for its manufacturing artistry that only progresses at snail's pace. There is need to have a tech scene in the region. Especially since it's a prominent part of the South-East."
Meanwhile, the determined Daniel still has a craving to satisfy: something must be done to ensure that skills obtained during digital training initiatives do not vanish into thin air anymore. Also, it's important to have a community where bright minds can interact and work together towards a mutual course. This year, he launched Aba's first hub and co-working space, Innovation Growth Hub.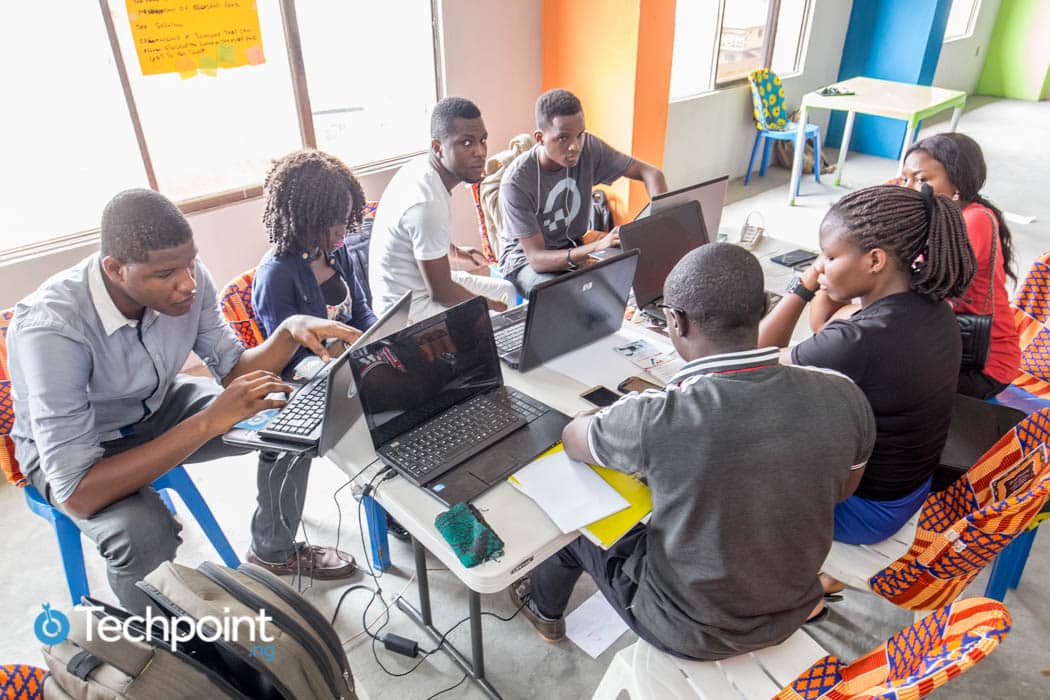 "With the capacity to take 200 - 300 people, our approach is to incubate and accelerate startups. In addition to this, we run a programme called Startup Weekend; where startups brainstorm ideas and we incubate the most successful ones."
For Daniel and many others, Aba is a game of passion and interest, although it's already strong in business, for progress to be made, there is the need for a solid tech foundation to be laid.
Why now?
Aba has had its share of ups and downs. Before now, it could be considered a dangerous zone to thread, especially for businesses. Daniel shares an experience he had 7 years ago. One which forced him out of his preferred business location.
"In 2010, when I got the first investor for our business, he said he didn't want to invest in the South-East, that it wasn't safe. He wanted to invest in a place that he can always come and see his business. He insisted that we relocate to Lagos to start our business there and we did."
The investor's hesitance is quite understandable. For a long time, Aba had been plagued with abduction and other nefarious activities by notorious gangs. It took the conscious effort of the government and the citizens to discover hideouts, fish out perpetrators and curb these acts. Thankfully, sanity has been restored to Aba and businesses now run smoothly, without fear of the unknown.
Aba's dilapidated roads are another thorn in the flesh. This time around, to both business owners and regular citizens. The Ariaria market bears the greater weight of this burden. This is in addition to the inadequacy of funds the manufacturers complain about.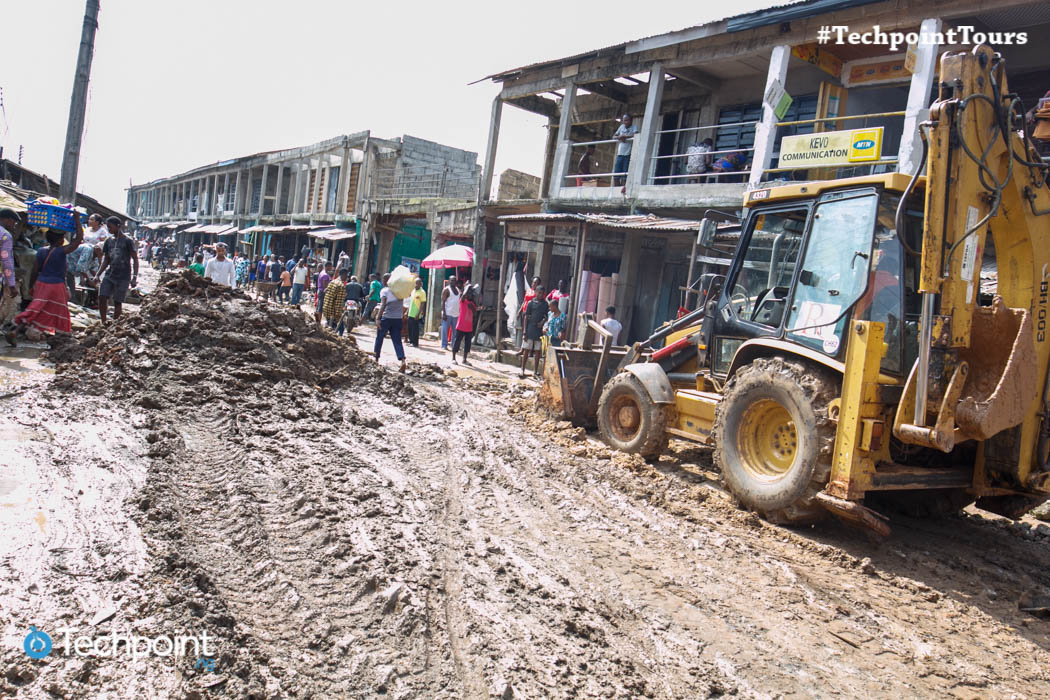 The good news is, it appears the government is now paying attention to the long-lived cries of the populace. Vanguard reports that the Abia State government has moved to the construction of these roads. During the course of our tour, we witnessed first-hand on-going works on the road and the Ariaria market. Hopefully, this will cross out of the list of problems Aba business have to deal with, soonest.
The beginning of a new beginning
Maybe 5 years ago, if someone had said a software company, similar to Andela, would exist in Aba, I -- alongside many others -- would beg to differ. But then, we'd have been proven so wrong by Chibueze Ukaegbu, the founder of LearnFactory. Launched in 2016, LearnFactory is a technology and innovation centre that trains and outsources software developers outside of Aba.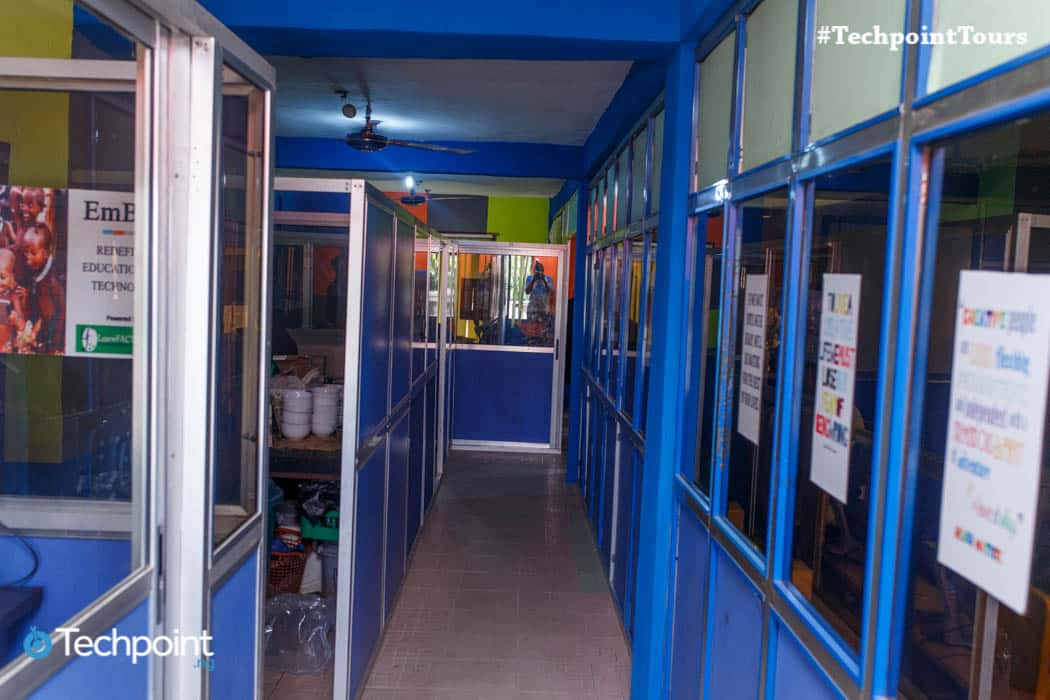 As young as Aba's tech scene is, it isn't limited to software. Clintonel Technologies, another tech company is making a bold leap in hardware technology. Founded by Tochukwu Clinton, the company does 3D prototyping of products before they are mass-produced.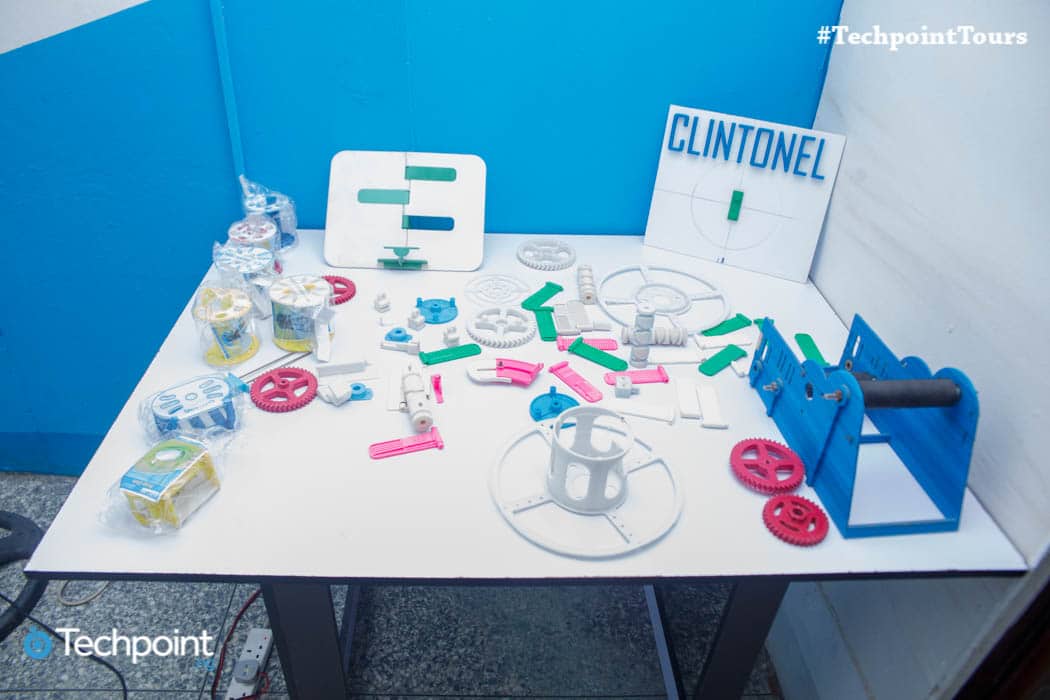 What's more interesting is, the founder claims Clintonel owns one of the three largest 3D printers (Gigabot) found in the whole of Africa.
As earlier mentioned, Growth Innovation hub particularly serves as the base for collaboration.
Umuahia, the quiet potential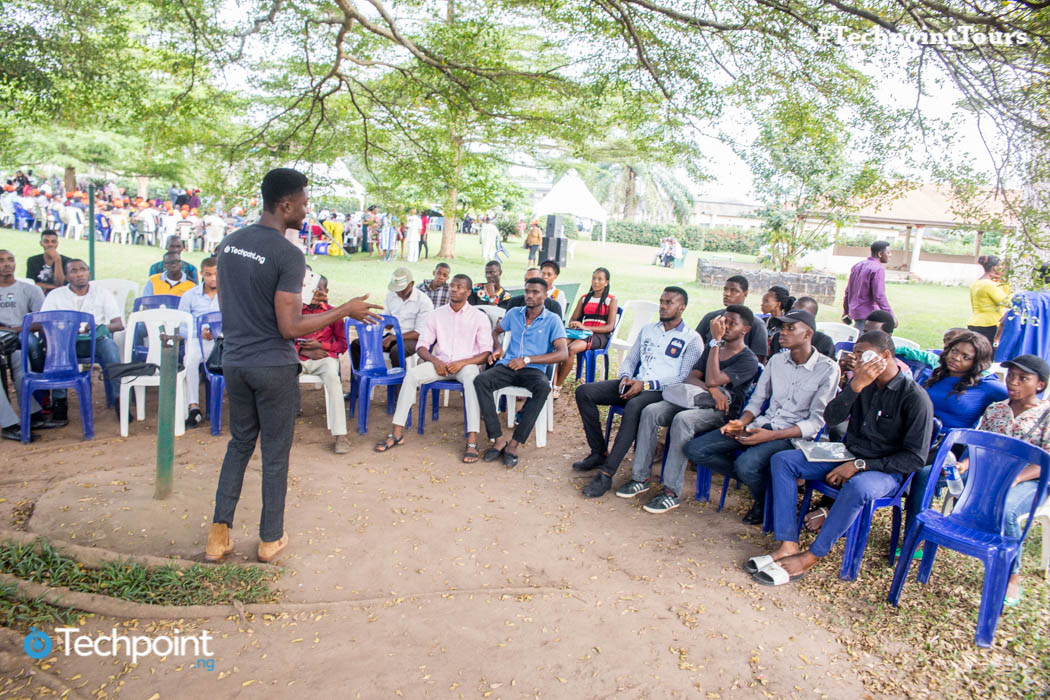 While Aba seems to draw a lot of attention -- largely due to the activities going on there -- it isn't the only city in Abia State. There's Umuahia, the unusually quiet administrative capital of Abia. Despite its quietness, this state capital has so many historical traces, ones that prick the heart upon remembrance. The most significant, being the Nigerian civil war of 1967.
But quietness could be deceptive, I had already concluded that Umuahia is mostly suited for residence -- a business thriving in this place is a no-no. However, this backwater has something in store to amuse us. There are in fact, businesses thriving here and Vigan Press is one of them.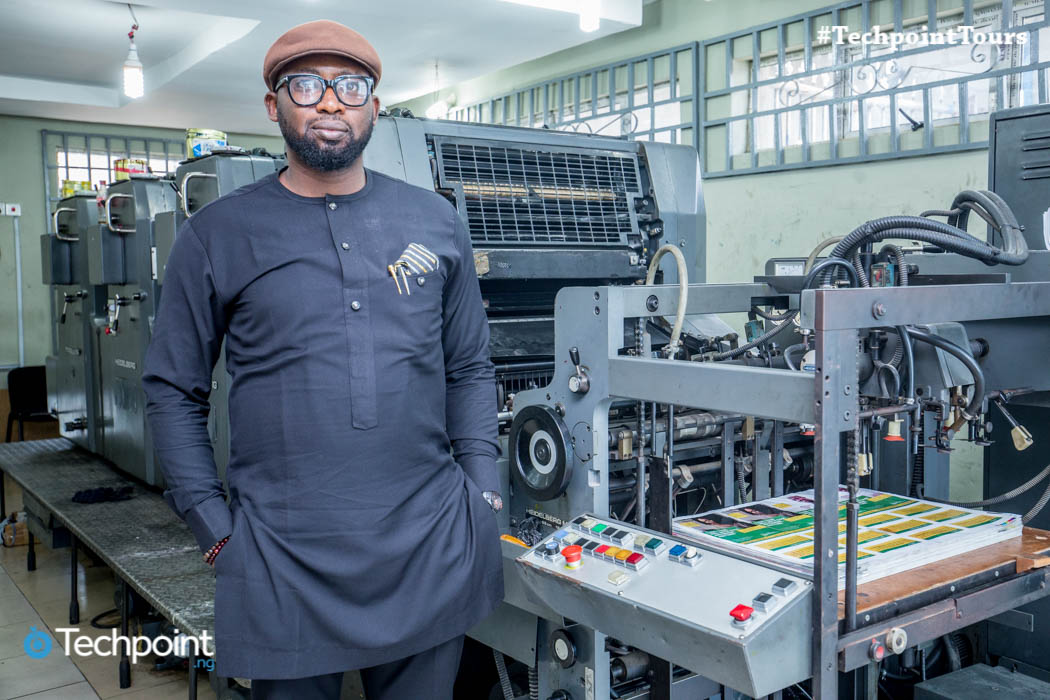 Founded by Josh Uma, Vigan Press is a printing outlet in Umuahia, which apparently is doing well. Asides being his place of birth, the decision to set up a printing press in Umuahia was inspired by a major printing challenge he encountered when planning his wedding. There were no printing presses operating in the capacity he needed then, forcing him to order prints from Abuja.
While the sparks of technology and entrepreneurship are more apparent in Aba, one cannot rule of the capacities of Umuahia. It's only fair that the attention Aba currently gets extends to it.