Thec Prints and Publishing Limited is a tech-enabled digital printing firm providing multiple on-demand printing products whether it be offset, digital or large format printing.
Based in Nasarrawa, Thec Prints claims its clientele base isn't restricted to the region. According to the founder, it deploys a fast and hassle-free process when rendering services to customers across Nigeria.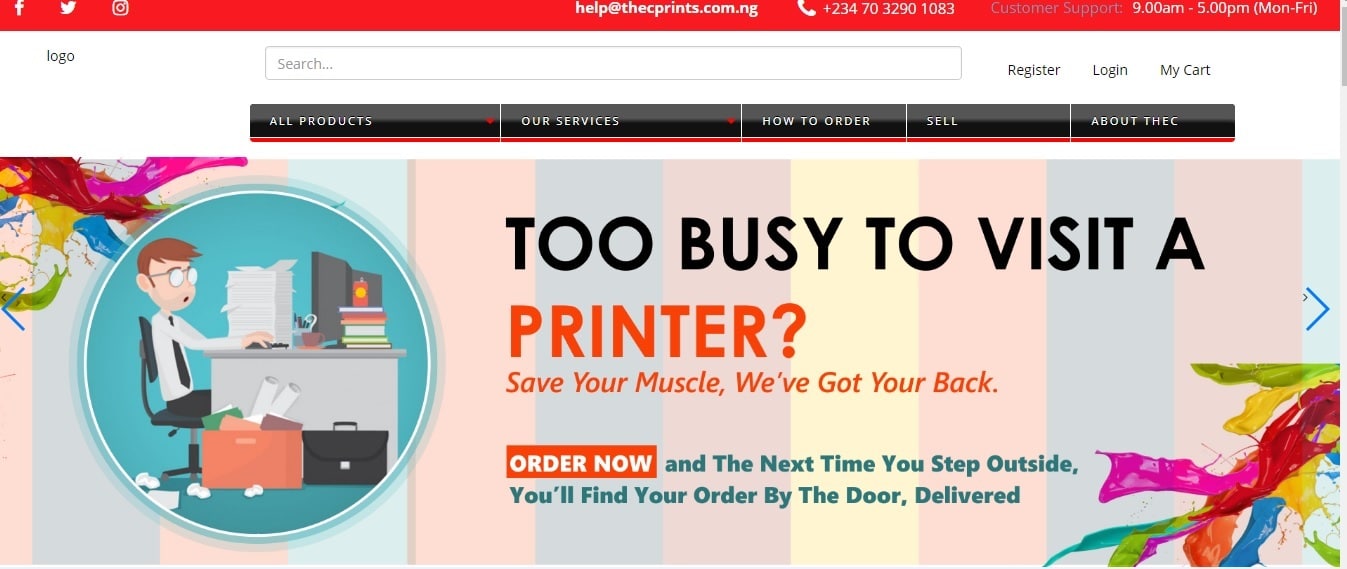 Launched on November 11, 2017, Tech Prints operates like the eCommerce model.  When clients order their promotional, informational or gifts items, the startup ships orders to their preferred location. Also, through the online shop, Thec prints allows ease of printing for many customers who before now, may need to juggle locating a local printer among other pressing needs when organising events or campaigns.
For us, customer is king. As such they should be treated as one. Therefore beyond the products, we sell a  uying experience. We call it the "Thec-Experience. It's a feeling we want customers to get from doing business with us. It's a feeling of highest hospitality, superior quality, speed in turnaround, affordability and ease of access. We make sure no one beats us at delivering these to our customers.
Elijah Paul, a member of the team, says their understanding of market needs, research and market interaction/experience as well as great customer support are the skills that put them at the forefront of the craft.
If you wish to use this service, proceed to the online platform.
---
Discover new startups every weekday by noon (WAT) | Pitch your startup here