I've complained about my perceived lack of reasonably-priced quality earphones enough times that I am now at the risk of sounding like a broken record to everyone on the Techpoint team.
But it's really not my fault. I've been burnt so many times that I'm now reluctant to spend good money on high-end earphones. Instead, I have resorted to getting the dirt cheap low quality variants that I have to replace every other month. A compromise that I don't really mind. But when you sit down to calculate the cost of shelling out ₦300 every other month for new earphones, it does begin to add up to something significant.
So when I recently received a review unit of the Xiaomi hybrid (dual-driver) earphones from Gearbest, I didn't really know what to expect. However, having spent the last few weeks with them, I've come away quite impressed by how much they have to offer.
Thoughtful design
The Xiaomi hybrid earphones feature a unique design that makes the product standout. I got the silver variant but it is also available in gold. Whatever variant you have, it's bound to command a second look, and eventual loan request, from friends.
What I love most about the design is that the earbuds are bent at an angle of almost 45 degrees so they fit very well in the ear.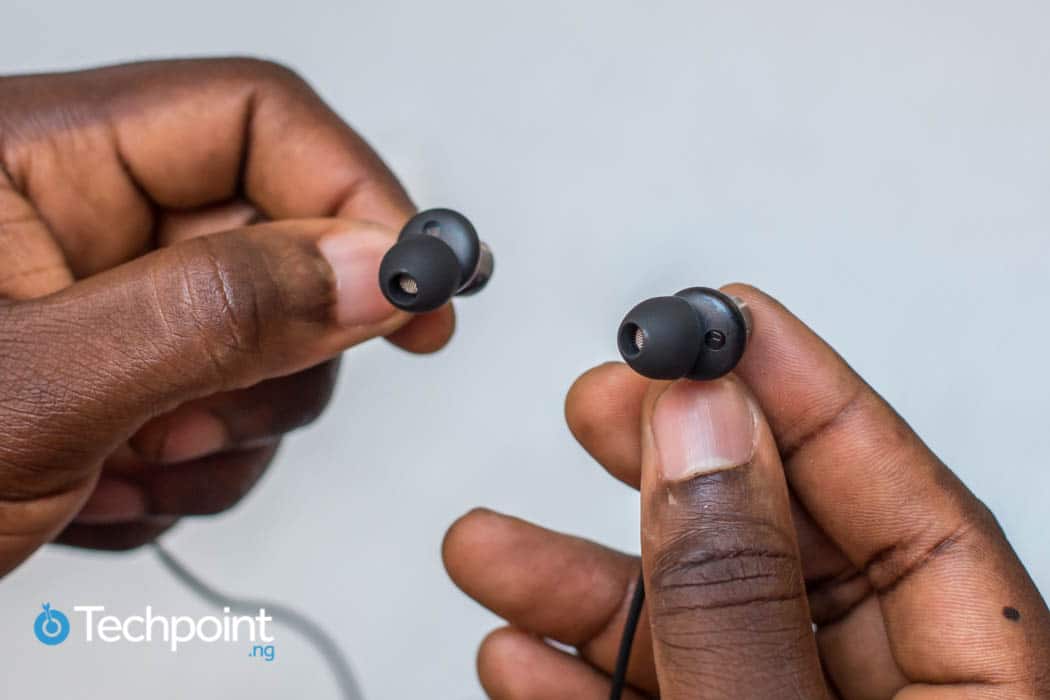 You will also notice that the cable is half rubber (from Y-connector up to ear buds) and half fabric (from Y-connector down to the 3.5mm jack.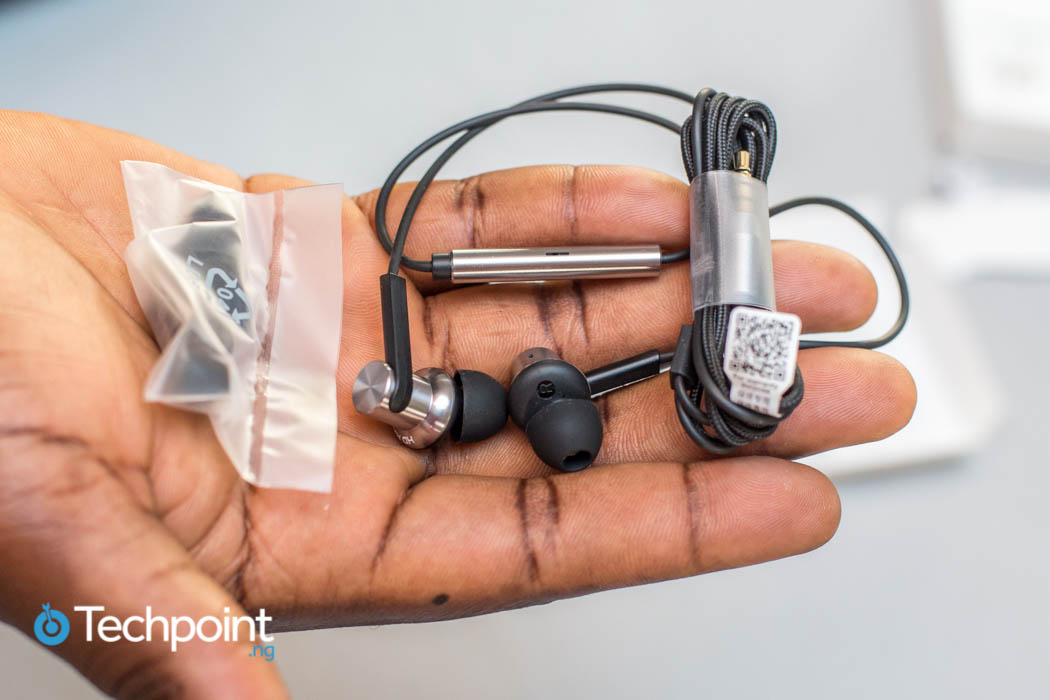 This gives the impression that it is, to some extent, durable against wear and tear. We all know how unreliable thin rubber cables can be.
HD sound quality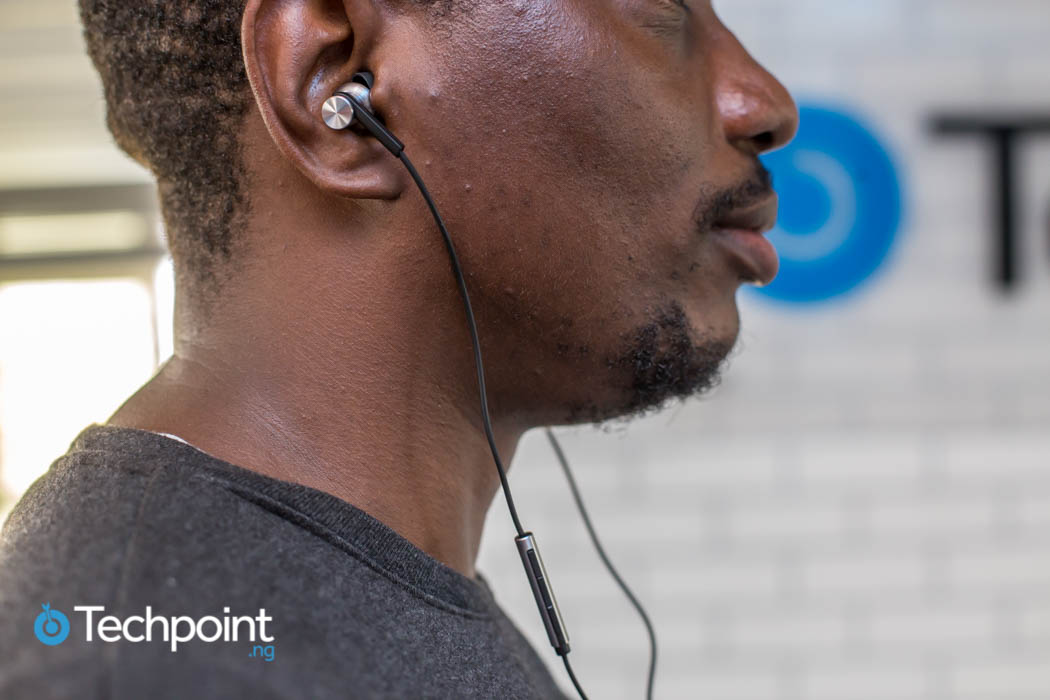 While the Xiaomi hybrid earphones handle call quality pretty neatly, you will find that they shine even more when you play music. This is thanks to the hybrid dual driver system that dynamically balances sound output. As a result, complex sounds are well played out without sounding muffled and the basses and highs deliver without any noticeable distortion.
I dare say the output quality is fuller than many sub-5k headphones (you know, the kind that cover your ears fully) I've used.
Versatile remote control (although there is a but)
The Xiaomi hybrid earphones come with a 3-button remote that can handle a range of functions.
A normal press of the middle button will pause/play music and pick/hang up a call. A long press will activate Google Assistant on Android.
A normal press of the upper and lower buttons will increase/decrease volume. Depending on the app, a long press will either allow you skip tracks or fast-forward/rewind (especially on Podcast apps)
There is one snag however. These functions do not exactly work for Apple products. So if you have an iPhone, iPod or any other Apple product, your experience might be different. Android users don't really have anything to worry about.
Ridiculously cheap, yet delivers
If you are familiar with hybrid IEM technology, you'll know that earphones utilising it don't come cheap. I'm talking from as low as $90 to as high as $1000, depending on the brand.
So at a standard $25 a pop, the Xiaomi earphones are easily the cheapest hybrid dual-driver earphones you will find around that actually deliver.
You can order from Nigeria
I mentioned earlier that I got my review unit from Gearbest, which happens to be based in China. Nevertheless, they ship to Nigeria for free and deliver in less than 2 weeks.
They are also currently running promo sales so you can get the Xiaomi hybrid earphones at a 65% discount ($15/ ₦5000) right here.