This week is loaded with events you don't want to miss. We have curated a list of tech events that will interest you. They are coming up on or between Monday, 4th December 2017 to Monday,11th December 2017.
On this final edition for Techpoint AMA Live Session year 2017, you will have the opportunity to ask Fikayo Ogundipe anything about Tolet.com.ng, the recent acquisition of Jumia House and how their solution is changing the landscape.
#TPAMA live Session
Join Adewale Yusuf for an interesting live video chat with Fikayo on Thursday, 7th of December at 2 PM via Facebook Live video.

How to join in
Like our Facebook page.
Go to your Facebook settings (from app or web)
Find your way down to Notifications
Click On Facebook
Scroll down toLive Videos and ensure it is On.
You can also save the date to your Google Calendar or subscribe to our website push notification (the red bell at the bottom-right of this page.
You can also send in your questions ahead of the live broadcast either via the comments section below or our Twitter.
JOOMLADAY Lagos
It is a fun-filled event for Joomla gurus, web developers and Joomla newbies, packed with exciting sessions.You will get to ask questions, present new ideas and network.
If you are interested, register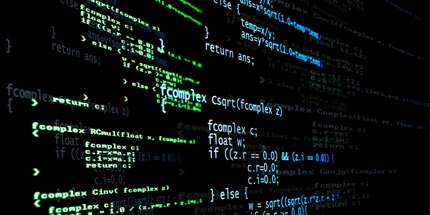 Date: 9th, December 2017
Time: 12 PM
Venue: 5, Ajayi street Onike, Yaba
End of the Year Entrepreneur Party
Startup Grind Lagos in collaboration with Mesh Network is set to host Lagos Entrepreneurs to a fun-filled day at her End of the Year Entrepreneur Party. It will be a time of fun, games, networking and learning as Entrepreneurs across industries will converge to celebrate and synergise with the Lagos movers and shakers. This event is proudly supported by The Afropreneur, Slatecube, So Yummy, SmallChops.ng, Lagos Startup Map, Einsteinette Limited, Connect Nigeria and Techpoint.ng.
If you are interested, register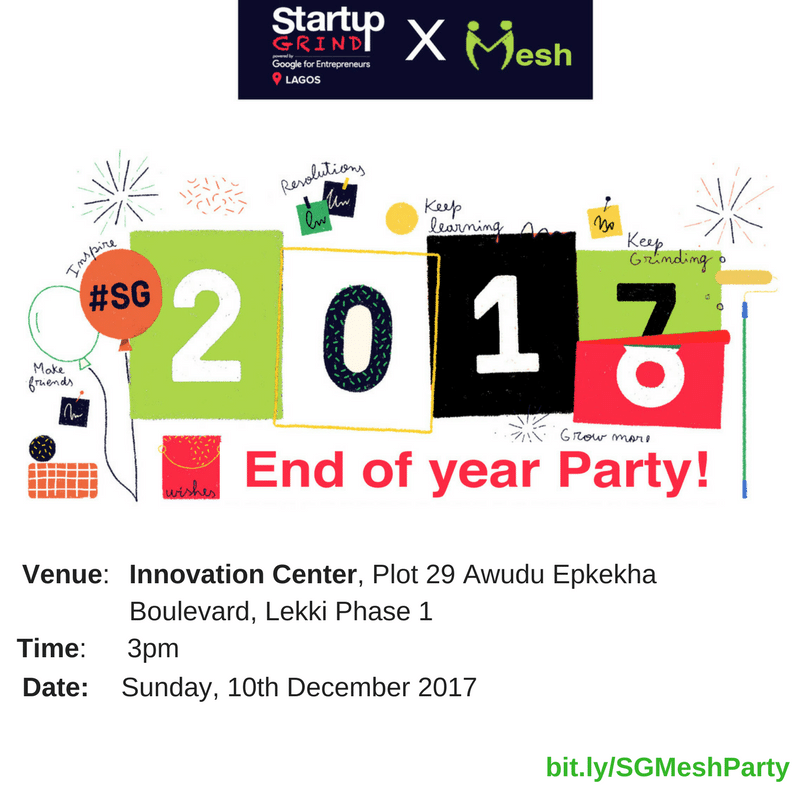 Date: 10th, December 2017
Time: 3 PM
Venue: Innovation Center, Lekki Phase 1