After several months of secret testing, Google today introduces Datally, a smart data management app that enables smartphone users to control, monitor and save mobile data.
Built primarily with emerging markets like Nigeria, India, Brazil the Philippines in mind, Datally is the result of over two years of extensive user research around these markets.
Datally is obviously a major play at capturing those next billion users that many global internet giants are after.
Speaking during a media briefing in Lagos yesterday, Juliet Ehimuan-Chiazor, Google Nigeria Country Director said, "For the last few years, our Next Billion Users team has been doing a lot of research on the ground in fast growing Internet countries like Nigeria. We have found that data is a major constraint for the the next billion users. Introducing Datally into the Nigerian smartphone market will help users understand how to control their mobile data better".
How Datally works
On the home screen, the first thing you see is a summary of your data usage for that day
Just below that figure are entry points into the 3 components of the app
The "Data Saver" toggle helps you activate/deactivate Datally
"Manage Data" helps you understand how you are using data across different apps
You can see an hourly analysis of your data usage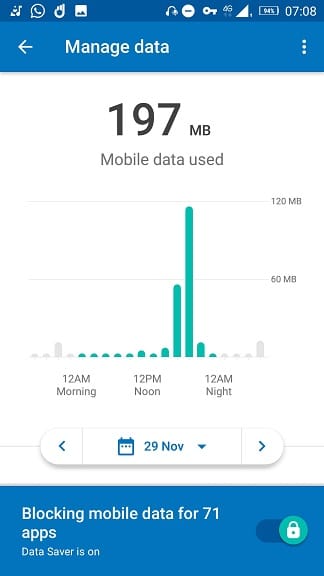 There's a calendar drop-down to toggle the analysis range between daily, weekly and monthly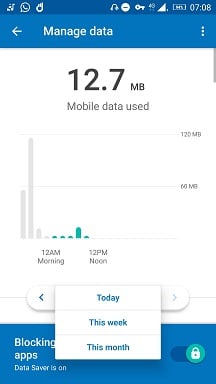 Scrolling further down, you can also monitor data usage on a per-app basis and, using the padlock icon, disable/enable apps to be monitored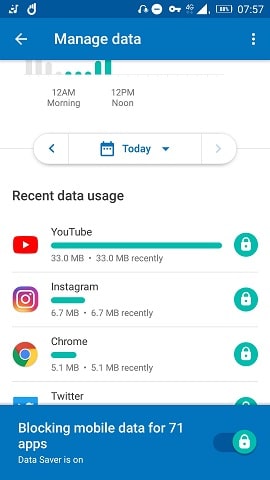 This is useful in cases where you need certain apps -- email for example -- to always use data in the background.
Back on the homescreen, "Find Wi-Fi" helps you save by data by connecting to available Wi-Fi around you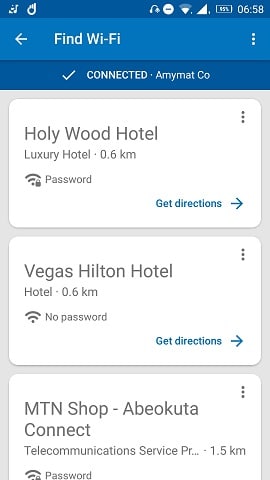 You can get Google Map directions to the Wi-Fi source and rate connections to help others make better decisions.
But the most interesting feature of Datally is a bubble that follows you everywhere on your smartphone
The bubble gives you live analysis of every single action you take on the internet. This is how you get to know that a simple search on Instagram, for example, can consume as much as 3MB.
You can tap on the bubble to take further action on the active app
Availablility
Datally has been in testing in the Philippines for most of 2017 and, according to Lolu Bodunwa -- Associate Product Marketing Manager (Search) for Google in Sub-Saharan Africa -- people testing the app saved up to 30% of their mobile data.
"The insights from the product tests there shaped the final app," he added.
Datally runs on smartphones with Android 5.0 (Lollipop) and higher. It is available as a light 6MB download on the Google Play Store in "select markets" (including Nigeria) starting today.
If Datally can deliver as promised, the days of turning off data every so often may finally be behind many of us.