Editor's note: This article is the first part of a series chronicling startup ecosystems in the South-South and South-East of Nigeria
---
Show me a city that lives and breathes oil and I'll show you Port Harcourt, the capital of, and largest city in Rivers State, the cynosure of petroleum activities in Nigeria and our first tour destination this year.
Beyond its global recognition as the oil city, Port Harcourt plays host to a significant number of internationally renowned oil multinationals and conglomerates; Schlumberger, Chevron, Transocean, Total, to mention a few. Although it's no news that the oil industry has dominated the city over time, there's been a recent shift. One that has drawn Techpoint to this significant region. Its tech scene is emerging, spontaneously.
Port Harcourt's emerging tech ecosystem; how it all played out
To an appreciable extent, there have been some tech-related activities going on in Port Harcourt for a long period of time. Afterall, there were lots of tech groups (GDG PH, Startup PH, Startup South, etc) and even some tech-enabled businesses -- like Cinfores, an over 15-year-old edtech company that develops software solutions and advanced e-learning curriculums for schools.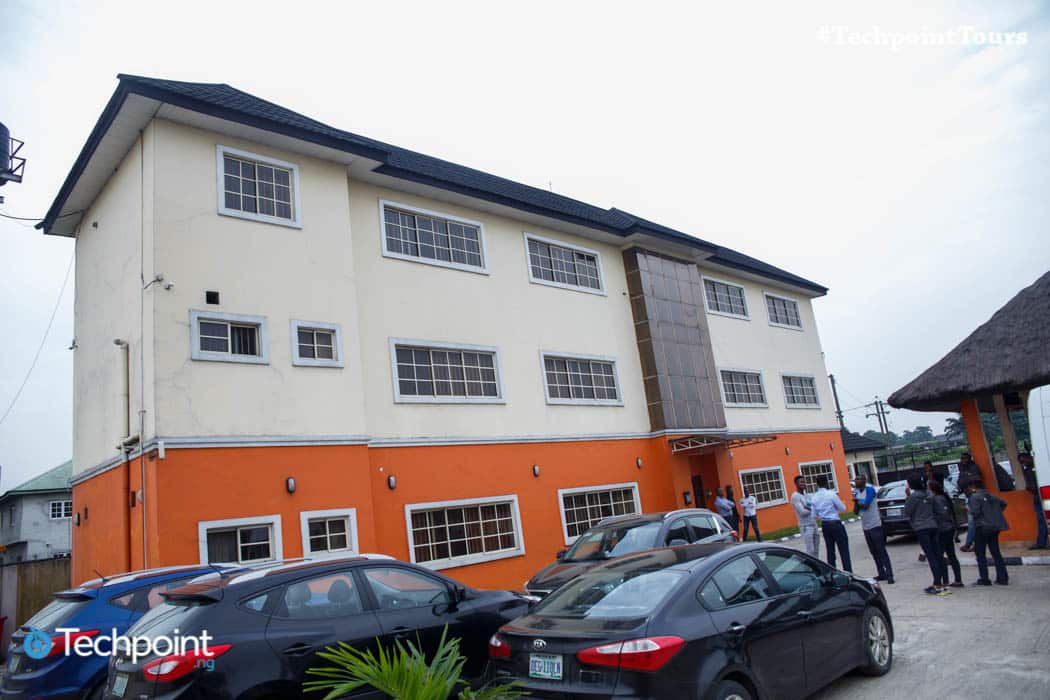 However, a strong tech ecosystem never surfaced until a little less than 2 years ago, when some persons realised the need for it and became more deliberate in their attempt to build one in the oil-rich city.
Launched in 2016, OlotuSquare could be reckoned as the very first functional incubation hub -- which also doubles as a coworking space -- in Port Harcourt. According to the founder, Bruce Lucas, the hub is to pioneer and groom the emerging tech ecosystem in the city.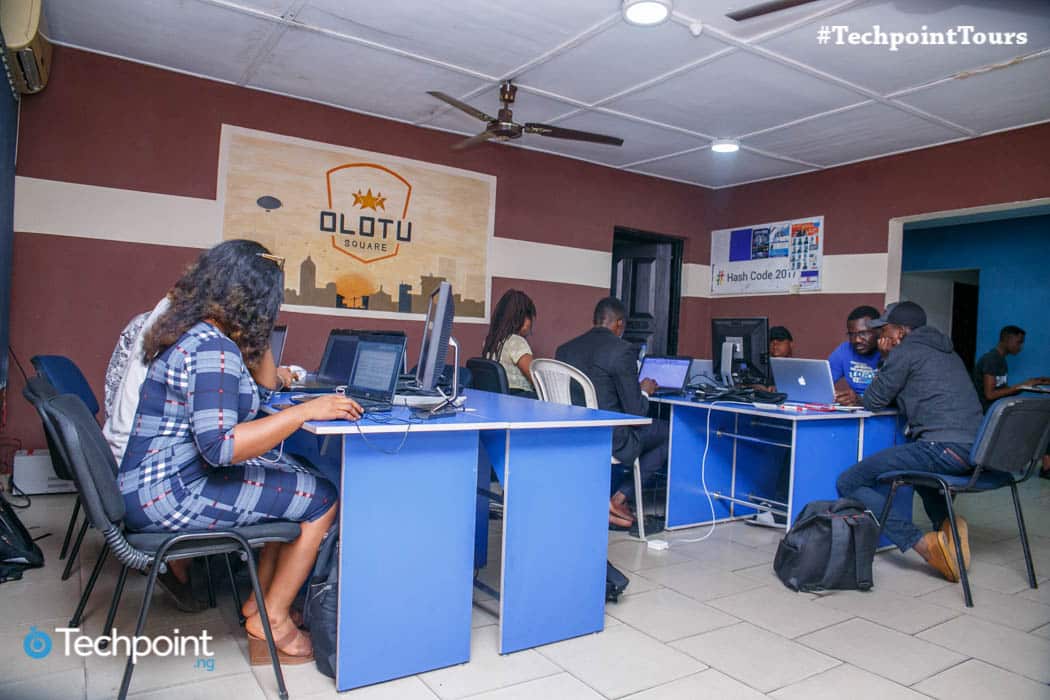 But OlotuSquare isn't on a solo mission. At the beginning of this year, it got more companions. One of them is Strategic Hub, our host for the Techpoint Innovation Tour meetup in Port Harcourt.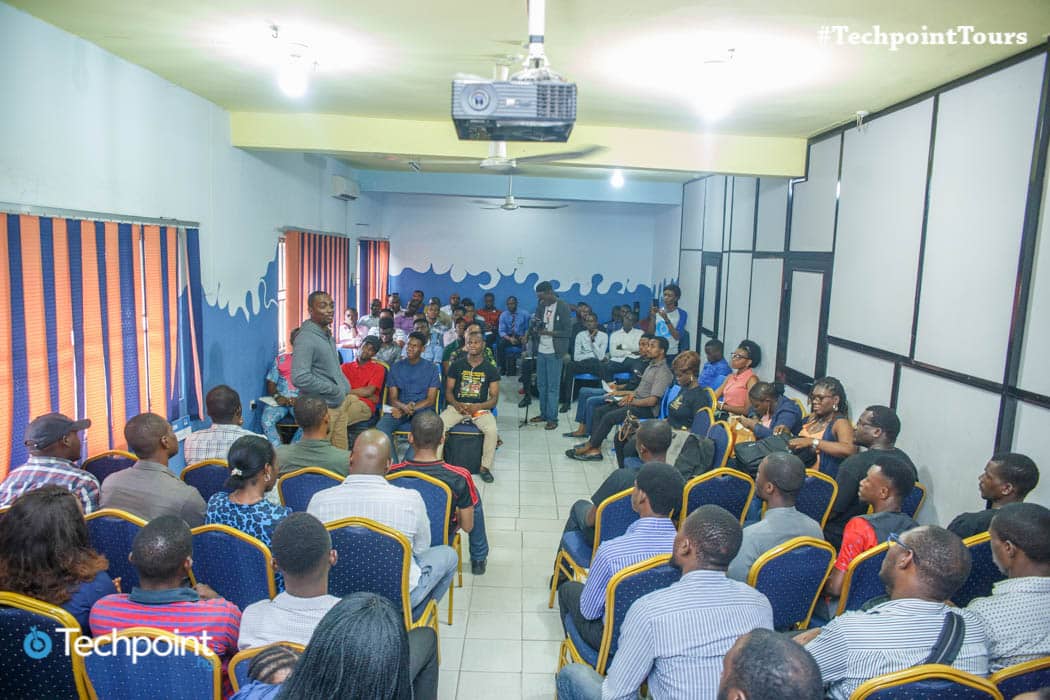 The founder, Adeosun Sheriff Tope has a particularly interesting story. Back in 2015, Sheriff was challenged to create a hub when he realised there was none of such in Port Harcourt. But the whole conception came alive this year.
"Everything started making sense this year. We had just one non-functioning hub in 2015 and I think 2 hubs last year. Then around 11 hubs in total this year," Sheriff recalls.
Just some miles away from OlotuSquare and Strategic Hub, are KoWorkNG and Bubble coworking spaces that also foster collaboration in the community. They both debuted this year and have had interesting track records.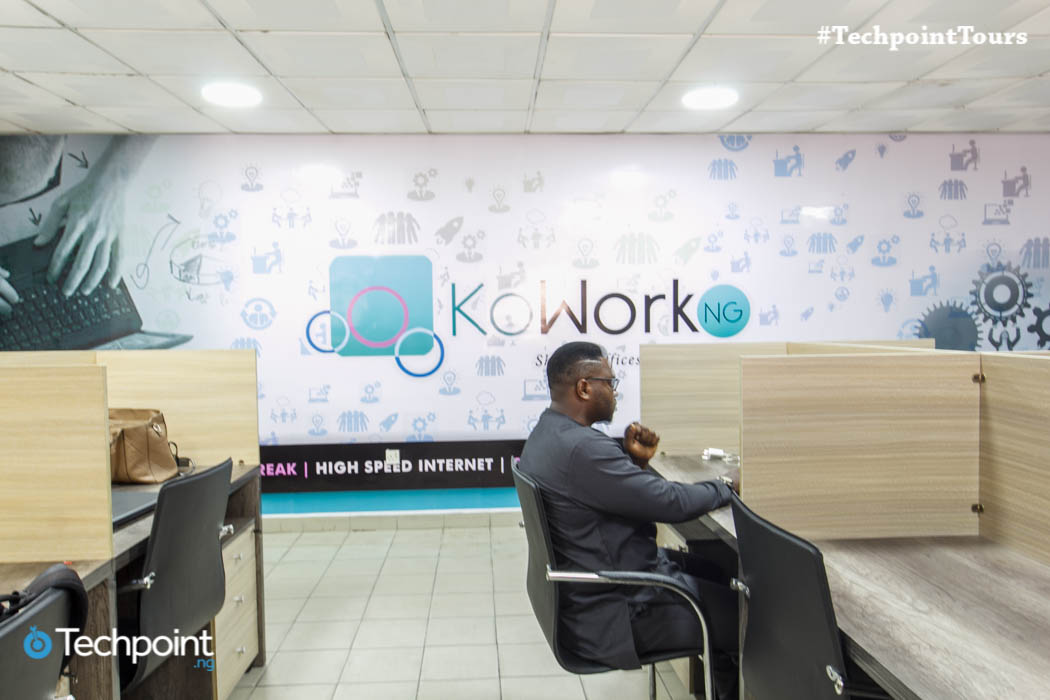 Although the tech scene is still at infancy, it hasn't been immune to challenges. As such, it wasn't surprising when some residents began voicing some of the major setbacks during our meetup.
Oil or politics
Perhaps, this could be described as an "indigenous challenge". Though it sounds hilarious, Bruce gives a relatable scenario of the way an average Port Harcourt youth thinks -- which, isn't so exciting.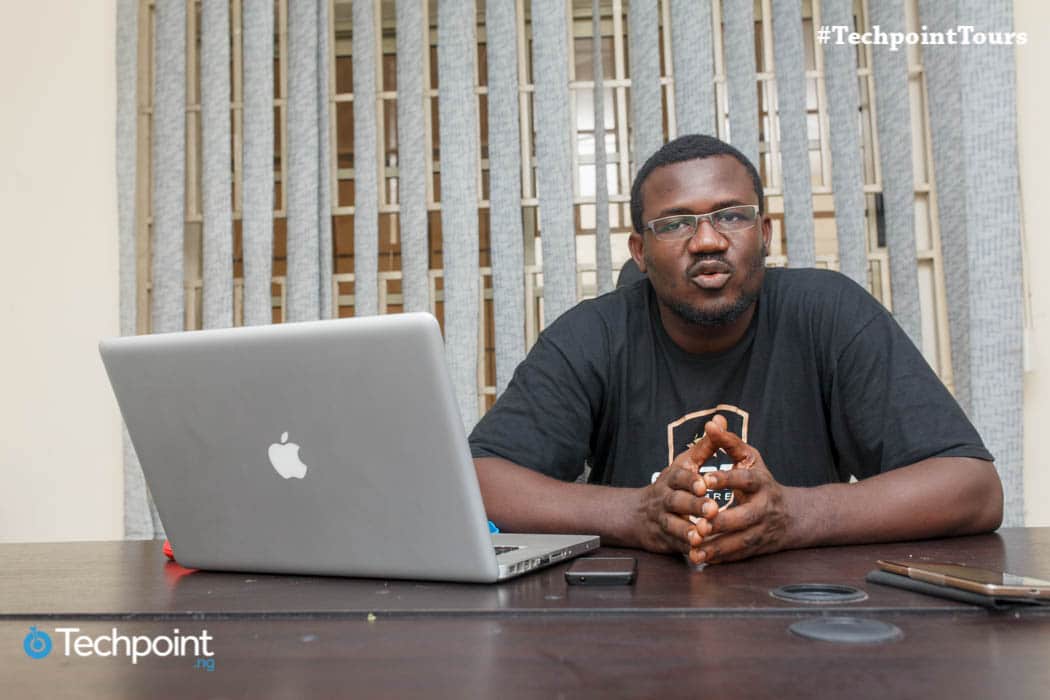 "After school, either get a job in an oil company or join politics, then get a chieftaincy title, build a duplex or two, start a family and then … you die". He is however hopeful that things are "about to change and we are determined to pioneer that."
Isaac Utere, who runs Mediaworks,  a creative organisation for artists, further corroborates Bruce's assertion;
"The youth around here have a low attention span for work, what they want is money, money, money. It will surprise you that majority of those we train here, aren't from this place," he said during an interview.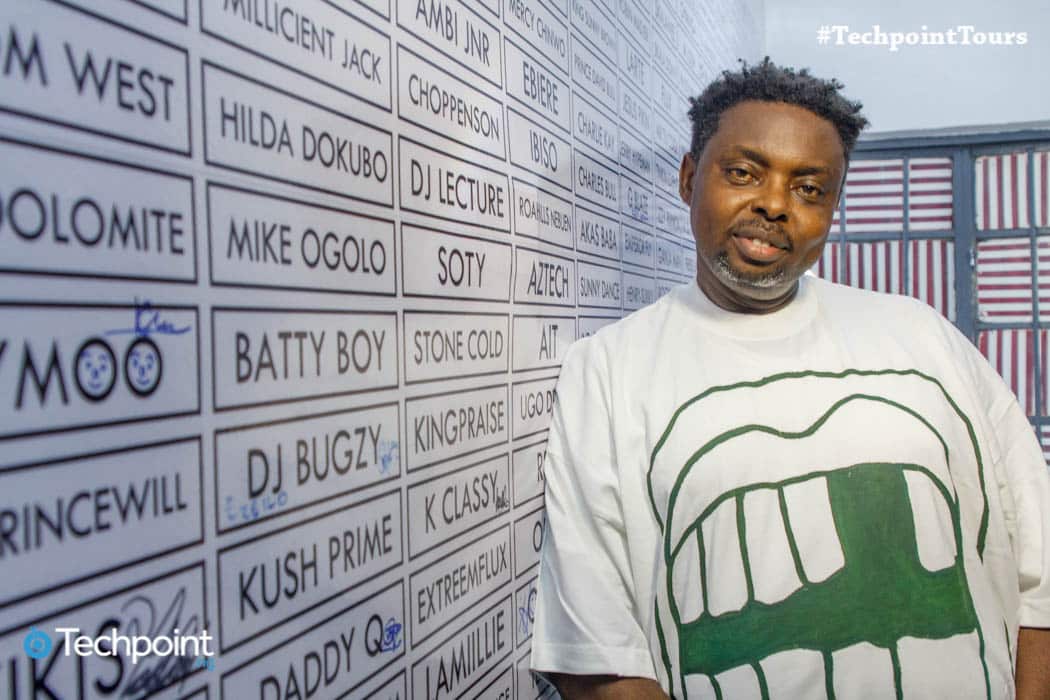 Interactions that ensued during our meetup also stamped this fact as the bane of the tech ecosystem.  And if this is anything to go by, the only way to expedite the establishment of a formidable tech ecosystem is to conquer the backward mentality.
Travails of the business terrain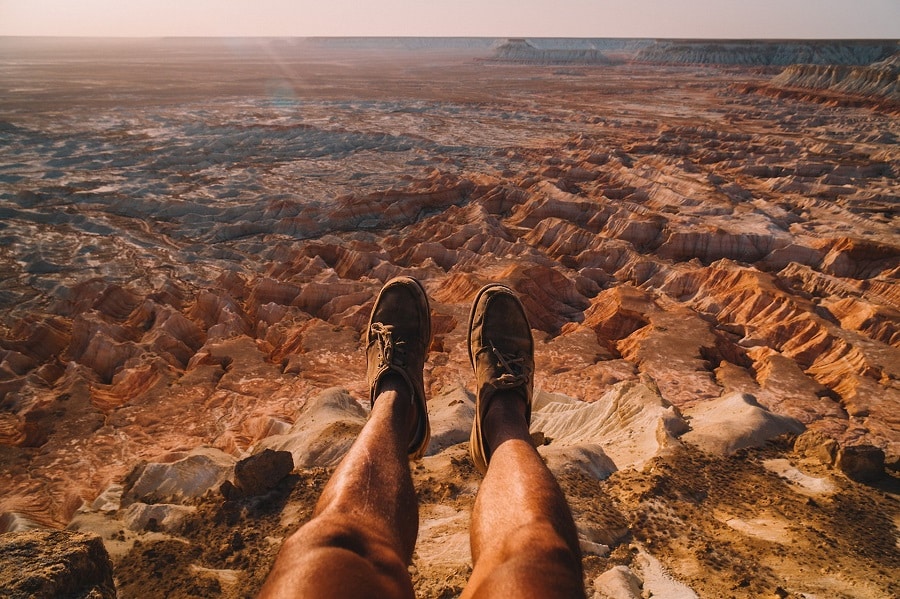 Port Harcourt isn't all rosy and comfy. I struck up an interesting conversation with the founder of Strategic Hub and he revealed some pain points. One of them particularly formed above 75% of our discussion; taxes, which are basically "Omonile demands" -- unrecognised levies imposed by non-governmental bodies.
"You see, people easily form groups here", Adeosun Sheriff began "any group could just walk into your office, harass you and start bothering you about one payment or the other. The unfortunate thing is, most of them are not from the government". He continues, " and the government even finds it tough to regulate these unlicensed bodies terrorising SMEs."
Sadly, it doesn't end there. Acceptance and the people's reception towards "change" is another tug of war. Worse still, despite the flinch of energy sweeping across the young community of enthusiasts, only a few are open and willing to learn.
Collaborate or die trying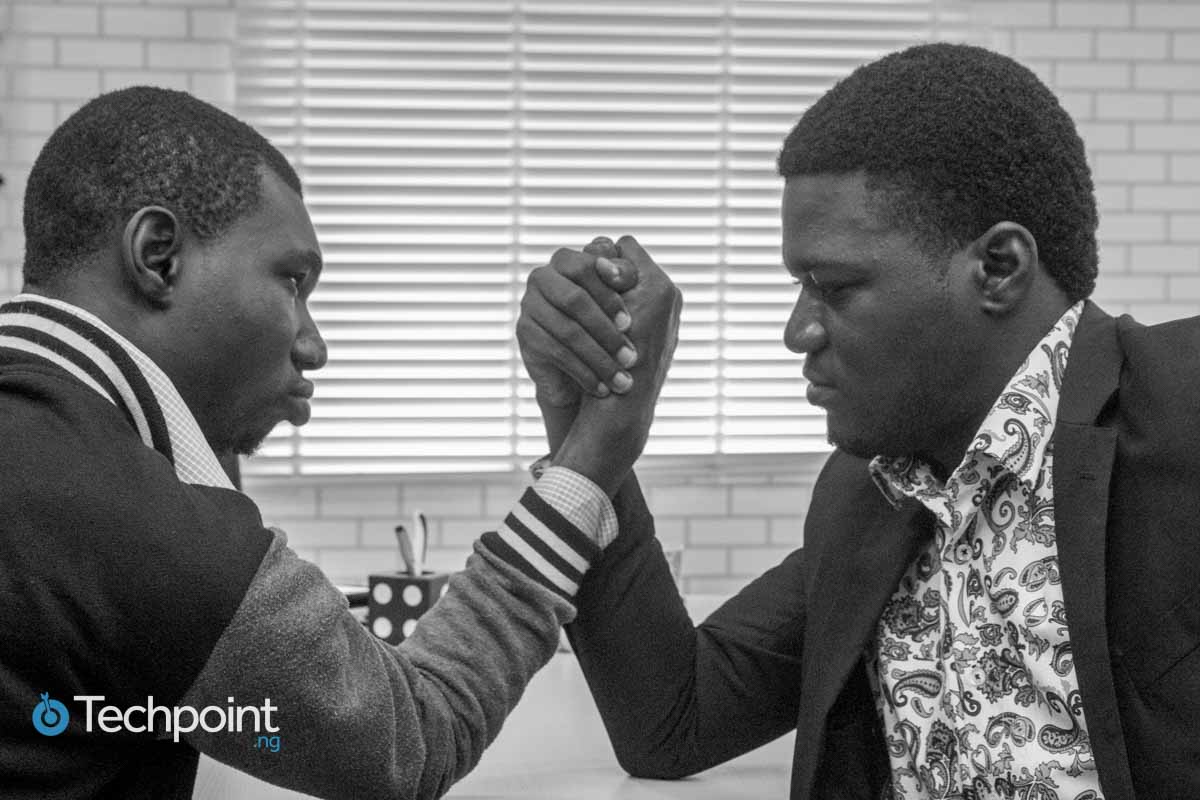 A collaborative system, which is highly instrumental in expediting the success of businesses and key in establishing strong startup communities is currently lacking in Port Harcourt.
While the fire of technology is beginning to catch on, there is a need for industry players, those in the media, developers and even non-techies to work together and interact better. Thankfully, this challenge was identified and strongly deliberated over during Techpoint's meet-up in Port Harcourt.
In the end, it was agreed that there's no point to die trying if unity is a viable option.
Long-term visioneers vs short-term reapers
While it is appreciable that some residents are beginning to embrace and apply the solutions created by some tech startups to their daily lives, startups are still largely under-valued in the city. This poses a dual problem.
Those who apparently have the financial capacity to support are profit-oriented. As a result, Tech-enthusiasts who believe building the tech community is a long-term investment find it quite tough to convince possible partners --  with the propensity to invest -- to buy the vision.
The friction? Tech-enthusiasts are impact-oriented, financially buoyant partners are profit-oriented -- they want quick results. Unfortunately, the balance is still unfound.
A ray of hope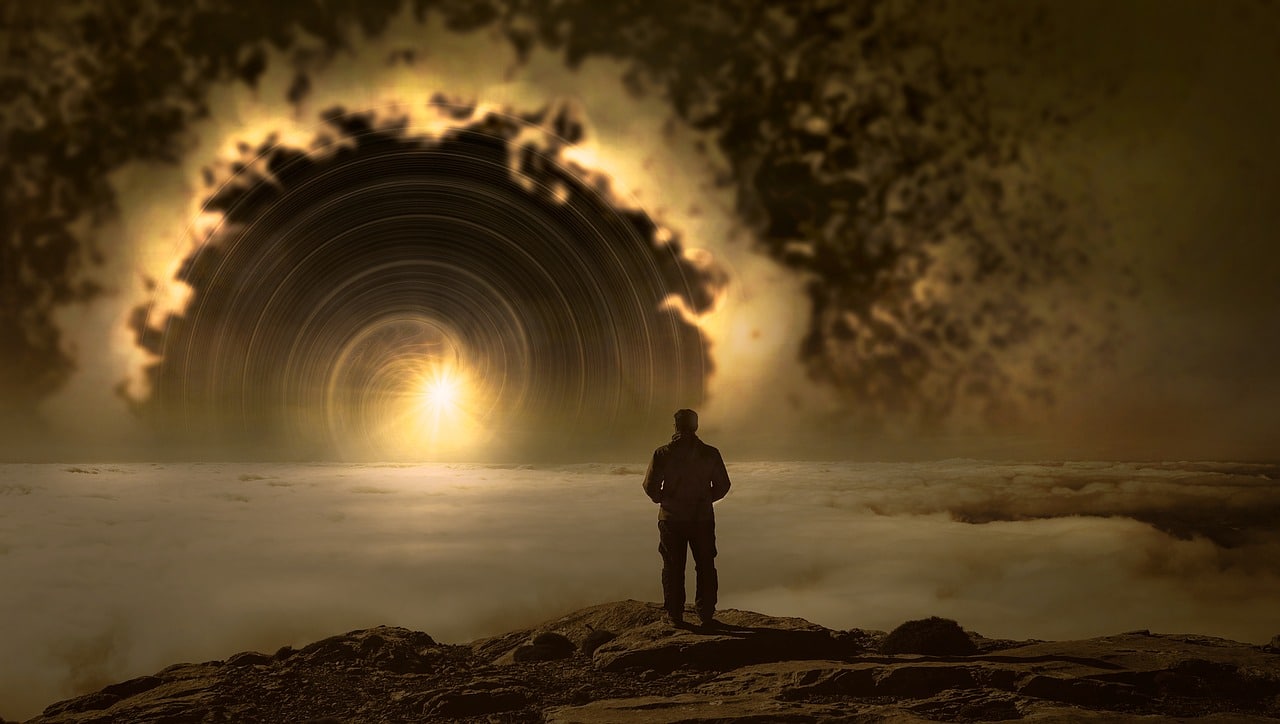 Although the tech scene is young, it wields redoubtable energy. Thanks to the initially mentioned hubs, co-working spaces, and tech communities fostering the collaborative tech ecosystem, some creative facilities are contributing their quota towards transforming the long-term established mindset of the people.
There's Mesh Advertising and Design Studios (MADS), a creative firm that has resiliently pushed through the pain that Port Harcourt seemingly presents. The founder, Donald Okudu, who is also the convener of TedX, Port Harcourt uses the opportunity he gets to express why design (his field)  and creativity could prove more worthy than oil.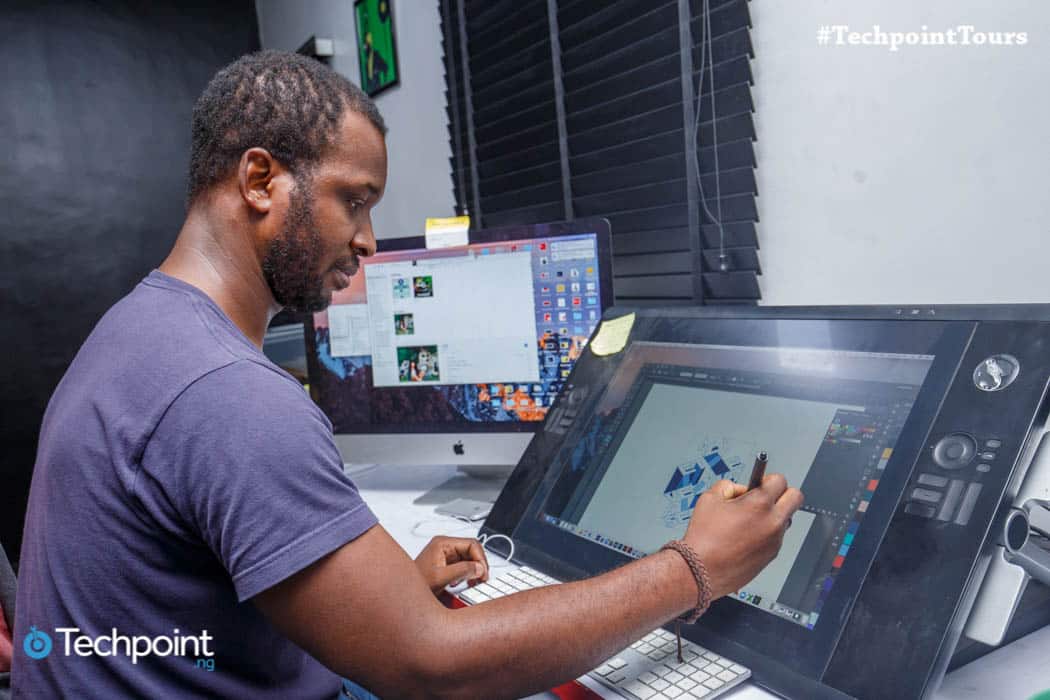 Beyond them, some residents are beginning to embrace and apply the solutions created by some tech startups to their daily lives. Startups like TaskBuddy and WeFix particularly provide daily support for the working class in the city. Alosab is able to solve the housing problems in Port Harcourt. And Junks.ng has found a way to pay residents for their trash.
Mediaworks is another creative ambience that provides succour for talented young minds and helps them to harness their potential for profitability.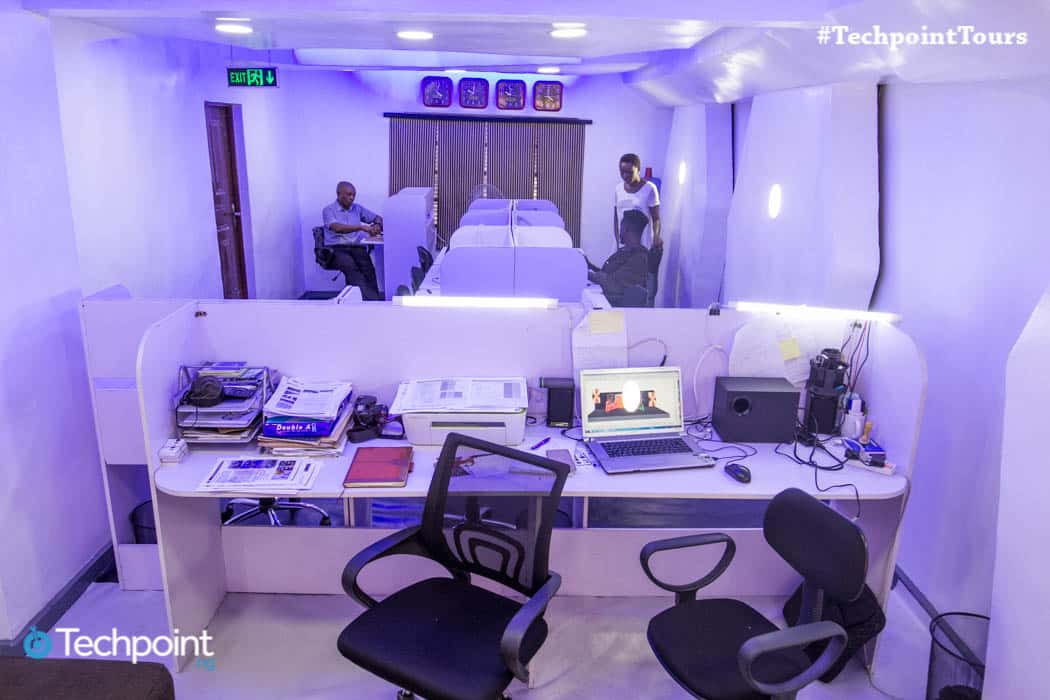 Otherwise, a nurse wouldn't necessarily begin working to make beautiful stages for events.
It's a good thing that the energy that was seemingly concentrated in Lagos is dispersing to other states, especially in Port Harcourt where oil is king. And given the present momentum of the burgeoning tech scene, it won't be long before the oil city metamorphoses into a tech city and become a boon to many startups. In all, one thing is evident; the Port Harcourt tech ecosystem has come to stay.
Featured image: Delondiny | Panoramio (cc)