The Dapper Wedding Hub (DWH) is yet another startup that is leveraging technology to make wedding planning a seamless process. Launched on October 20, 2017, DWH serves as a platform where all products and services related to a wedding are found.
The founder Damilola Asolo says DWH is more like a one-stop shop where, at the click of a button, you can plan your wedding, get deals, view previous works of an array of vendors and make your decision based on the size of your pocket in just a matter of minutes.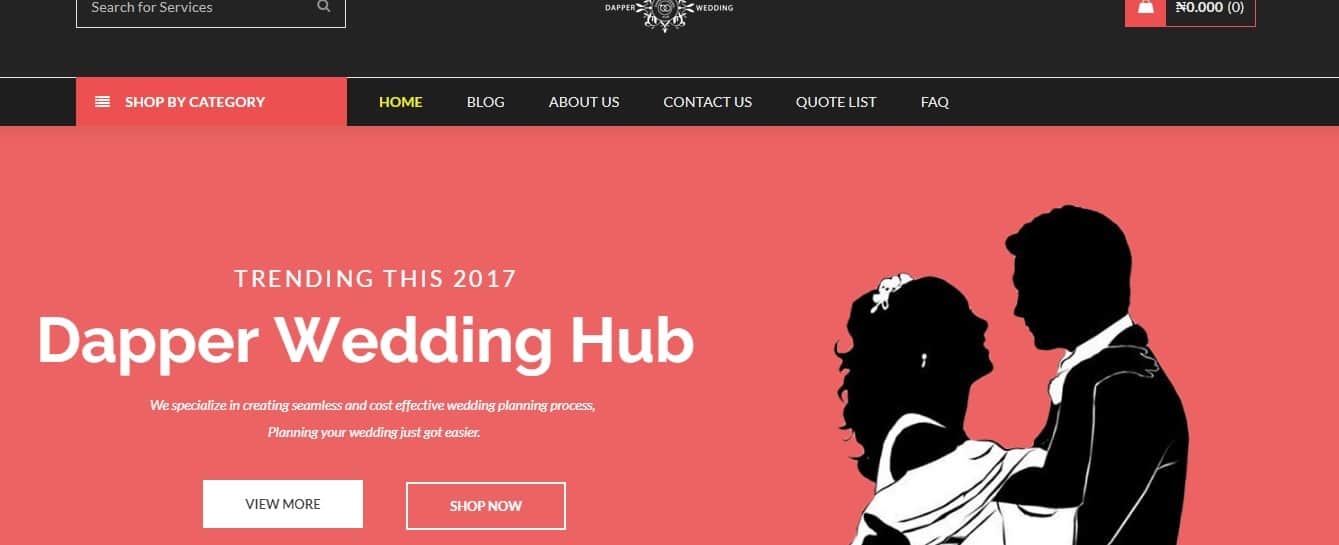 Speaking of vendors, the Dapper Wedding Hub has them in several profession. They include photographers, venues, videographers, make-up artists and many more. Since a weekend hardly goes by without (at least) a wedding ceremony taking place, the team knows they are playing in a fertile space. And in fact, they've made the process and plans as flexible as possible. As such, DWH is able to take on weddings at any budget level -- be it low, medium or high.
Moreso, the platform is designed in such a way that makes interacting with vendors and bookings very easy. But it doesn't end there, the Dapper Wedding Hub claims it is always willing and ever ready to go the extra mile and offer a hand to customers, should there be any financial constraint in the course of planning.
Damilola Asolo isn't alone in this, she is fortunate to have Phoebe Dami-Asolo (Chief Marketing Officer) and Izunna Okpala (Chief Technical Officer) with her. Understanding the need for flexible payment options, the team tries to make sure that all budgets are accommodated without necessarily reducing the quality of the wedding. Hence, they are open to spreading out payment plans for clients who aren't disposed to take the whole wedding chuck out of their budget at once.
Planning a wedding soon? Why not visit the website to try out DWH.
---
Discover new startups every weekday by noon (WAT) | Pitch your startup here