Founded on September 18, 2017, Quickvendeur supplies heavy-duty parts, equipment and machinery via its online platform to clients across Nigeria. Users are either customers ordering these parts or vendors selling them.
Currently, the startp claims to be the best online platform for heavy-duty parts supplies, especially to companies leveraging ralated machines in their day-to-day operations. Hence, it recognises no potential competition. Also,  the founder is optimistic that Quickvendeur has a first mover advantage in the market.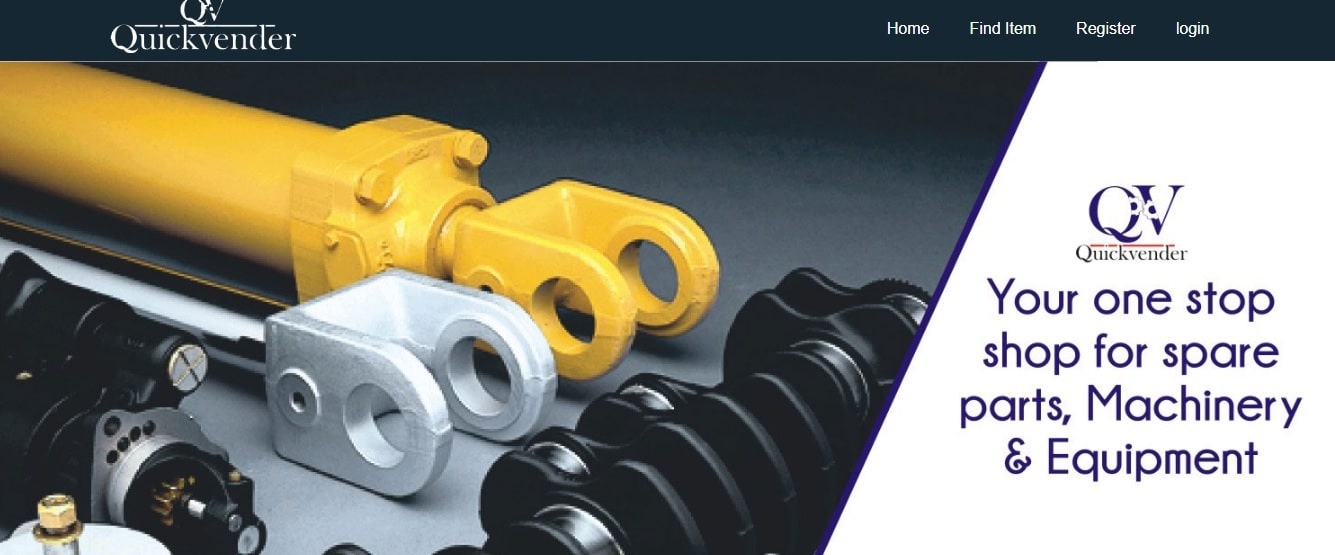 Positioning itself as the one-stop-shop for any kind of machinery, Quickvendeur hits on communication as a key factor that facilitates its operations. As such, it pays utmost attention to even seemingly minute details while transacting with users.
Although, the startup is more of a B2C model, Quickvendeur is positive that it will dominate the market in no distant time. And for more reach, it gives the buy-now-pay-later option for verified users who have satisfied their terms and conditions.
If you wish to buy or sell heavy-duty spare parts, and machinery through the platform, you may visit the website to get started.
---
Discover new startups every weekday by noon (WAT) | Pitch your startup here