Editor's note: This article is part of a series titled, "How we made it to a million users in 2 years" in partnership with Zoto.
---
For many tech startups, digital channels are the first port of call when looking for new customers. But every marketer that knows you can't ignore offline marketing channels, which is why you still see digital giants like Google running billboard adverts. I mean, if Google is doing it, there's got to be a case for it right?
It's one thing however, to run offline ads for the sake of it, and quite another thing to run offline ads strictly from a performance marketing point of view. One takes a branding and awareness approach, media houses sell "eyeballs" on these campaigns. The other is focused on getting numbers -- as is the practice with almost every startup. So how do you use data to inform your offline marketing activities?
Preparing for data collection
Before we go any further, I'd like you to put in your scientific discovery hats. Marketing is all about experimentation and we'd talk about this in a later post. So what we're discussing here takes a more scientific approach to marketing. Here's how to prepare yourself for this experiment.
First, establish a baseline for new user additions on a day to day basis. This baseline, in our case, accounted for periods when we were heavy on digital channels (paid ads) and when we stopped them completely. So at any given time, we have a pretty good understanding on how many new users we'd get on a given day, all things being equal.
Second thing you'd want to do is get a real time chart setup. At Zoto, we use Metabase to monitor all important metrics in real time. It works well because after the complex setup, anyone with little programming knowledge (like me *smile*) can edit the query that plots these real time charts. Giving even more flexibility to data analysis.
With a baseline established and monitoring setup, you're good to go.
Watch organic and direct traffic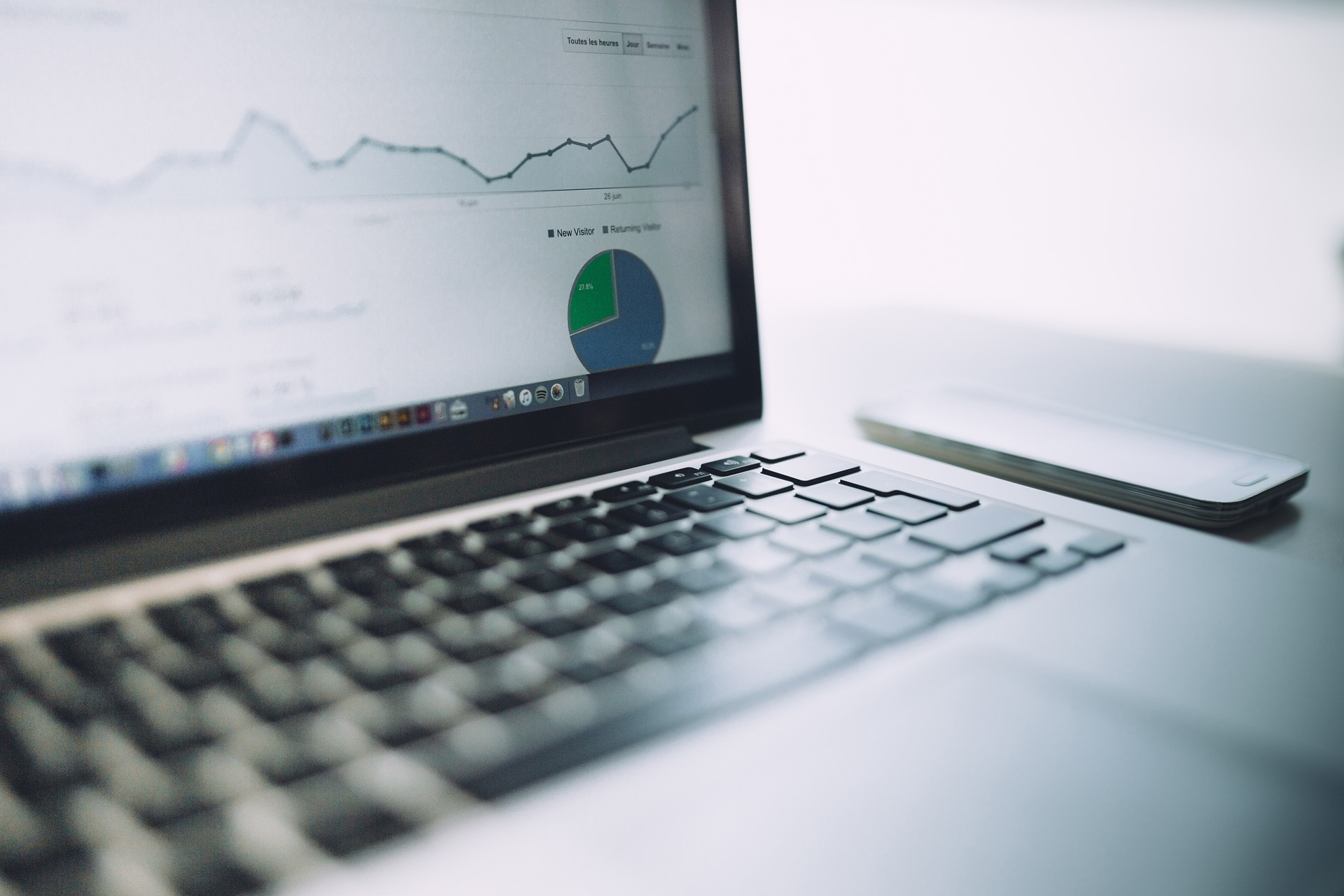 There are times when, against all odds, there's only one way to truly see the effect of your offline marketing effort. This comes in the form of organic and direct traffic. And while organic is easier to understand, direct traffic is tricky, we often refer to this as dark traffic. Here's what our traffic stats looked like when we ran our first offline campaign.
You'd notice we started gaining traffic with a few online ads, and then a spike on the week we ran radio spots in Lagos. Now this wasn't a sustenance campaign, it was designed as a knee jerk experiment if you will. We gave it just a few weeks to act as a proof of concept.
It's been over two years now and we can say with very high level of certainty -- based on watching traffic from 3 major offline campaigns -- what to expect when we run offline ads. So when next you run your offline campaign, keep an eye on the organic and direct sources.
Track as much as you can
This is usually something you'd hear with online advertising. What most people don't realise is you can do same, albeit with a lower level of accuracy, while running offline ads.
There are a few ways an eCommerce brand can track their performance across offline channels. Just to give an idea
If you're giving out a coupon code, use different codes on different media channels. Usage frequency on each code can inform what channel works best.
If you're including a URL in your ads, try changing the URL for different media channels and/or locations. Hits to these URLs can inform performance
A case study with a BRT campaign we ran recently
Quick background
A lot of brands advertise on BRT busses. Some brand both inside and out, others just one. We've been doing this as well, but we needed to know for certain if it was actually working. Because although BRT branding isn't so expensive, as the number of routes covered grows, so does the total cost.
The ads and how we tracked
The idea was to include unique ads in six BRT buses that'll help inform us on how many people came through these ads, and which messaging resonated with users the most.
We created a single offer for these BRT users and asked them to redeem in three different ways
By redeeming the coupon BRT on Zoto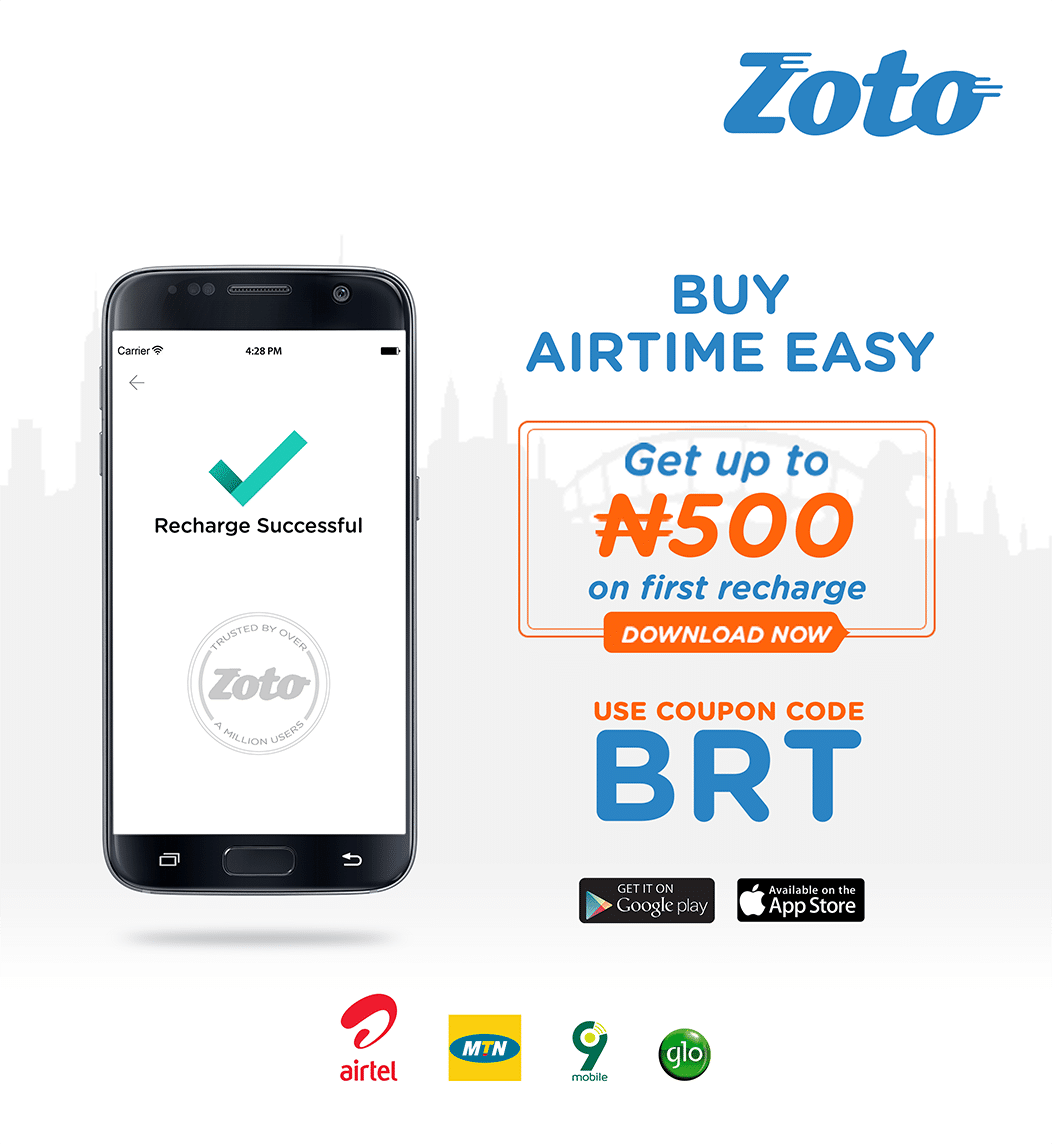 By visiting the URL zoto.com.ng/brt for instant cashback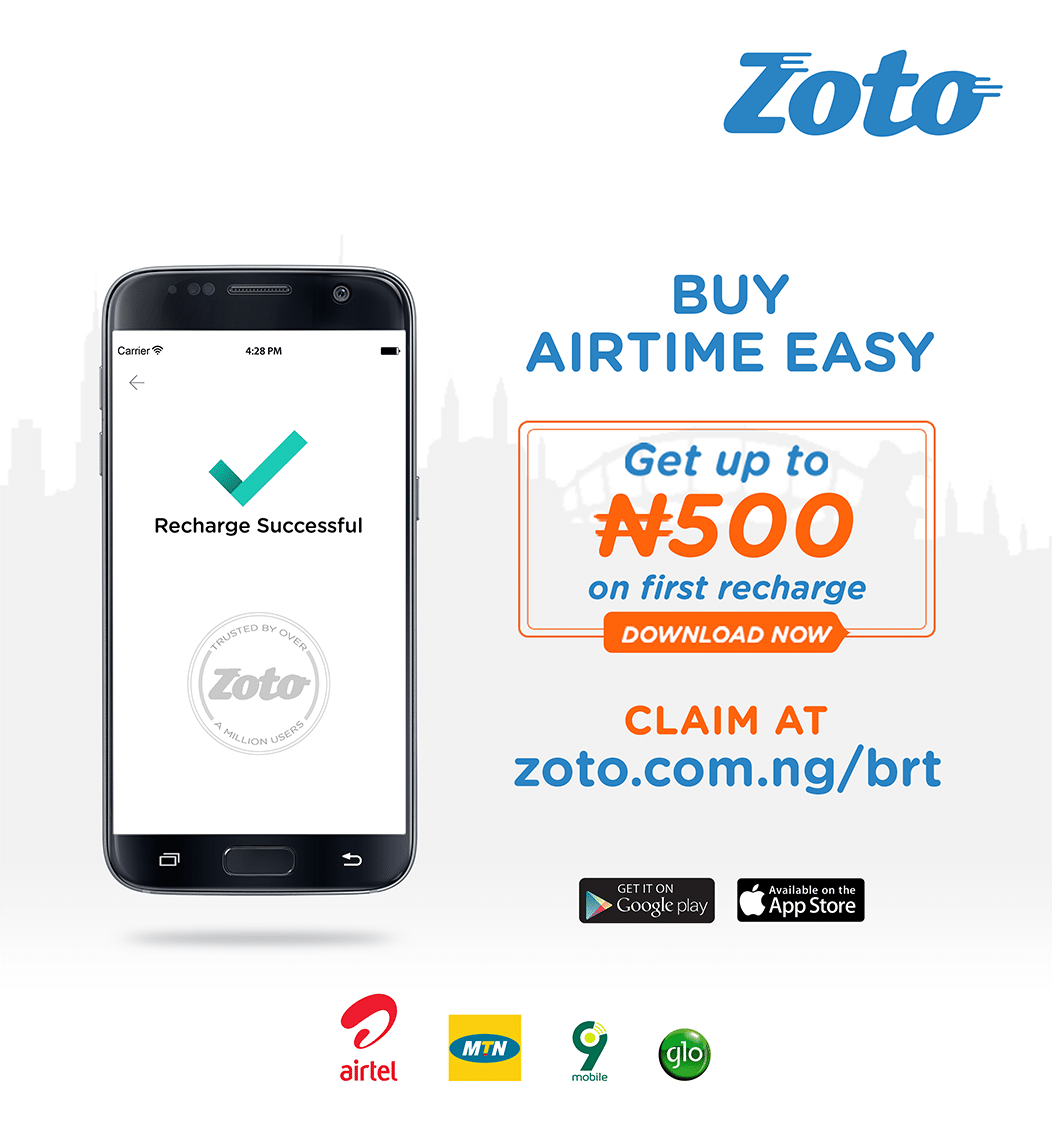 And by flashing a number (landline number) to get the cashback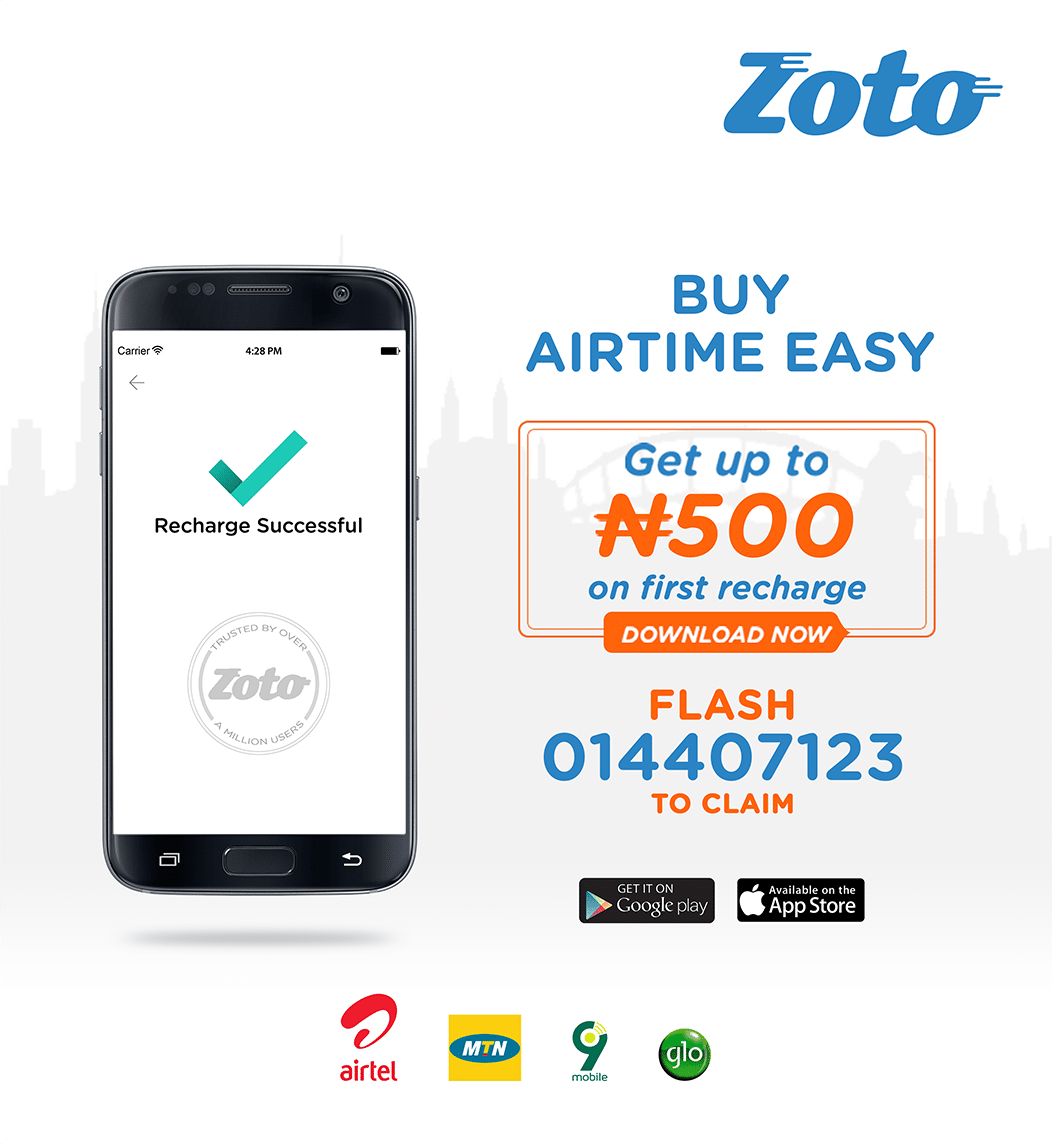 The first method was pretty standard. The second and third however, we tried to see if they'd work in terms of users flashing the number or visiting the URL.
These are the ads than ran inside the BRT busses. There were a few kinks in the design admittedly, but I think they passed the general message across
The results
What we saw was a bit disturbing, shocking, sad and exciting all at once. It's the feeling you got as a child when your mum said she was on her way home with sweets for you but you broke a plate in the kitchen 5 minutes ago.

Before we move further, we agree there could have been improvements to the ads, the messaging and the execution. I'm sure a lot of marketers out there can propound 50 theories on how we could have made this better. But that's besides the point.
Media houses would say a typical BRT bus will take 60 people per trip. We took 6 routes, and assuming the bus driver only took one round trip back and forth, that means two trips with 60 people per day. Multiply that by 30 days and you have at least 3,600 "eyeballs" on these ads for a month. This doesn't account for the frequent pick up and drop off which would have included more individuals. Another thing to keep in mind was the cost of this experiment. We can't give exact numbers, but this was quite an expensive run.
Interesting fact, we were planning a campaign to brand 40 buses while this experiment was running, inside and out. As at the time the experiment was concluded, it was a totally different conversation.
If this was a different brand in a different industry, what we did might have been a hit. But it didn't work for us in that format and that's a learning we'd take with us for a while.
Run a survey on new user acquisition
As a backup, we also took another step in understanding our most effective new user acquisition channel. We ran a simple survey to all new users that came in during the period of the campaign to ask newly activated users how they got to know about us.
The results corroborated the findings from out BRT experiment but also opened us up to something we had no idea about. A digital channel we were spending nothing on was the second top source for newly activated users. This led to putting in more time and funds into the channel. All that's left is to re-run the survey to see how this has paid off in terms of new users.
Understanding the place of data in marketing
The truth is, offline marketers aren't always thrilled by the thought of measuring effectiveness of offline channels. And rightfully so too. Offline is a complex channel to effectively understand, and wrongfully pinning failure to it based on numbers is something that's bound to happen.
How I always like to think about this is in terms of recreating success. We might not be able to say with 100% certainty if a channel works or not, but we must have an idea. And the only way to do that is to track its performance to the best of our ability. This might not mean it'll work or not for other brands, but if you're a marketing executive in a company, you must know what works for you.