On July 1, 2017, Olufela Olagunju and his team founded Meter.ng, a web application that allows instant online payment of electricity bills in Nigeria using debit/credit cards.
For a wider market reach, Meter.ng expands its services to the unbanked and offline population through an offline agency network in Nigeria. The agency network is a B2C model that caters for the unbanked population which makes it easy for consumers to pay bills in close proximity.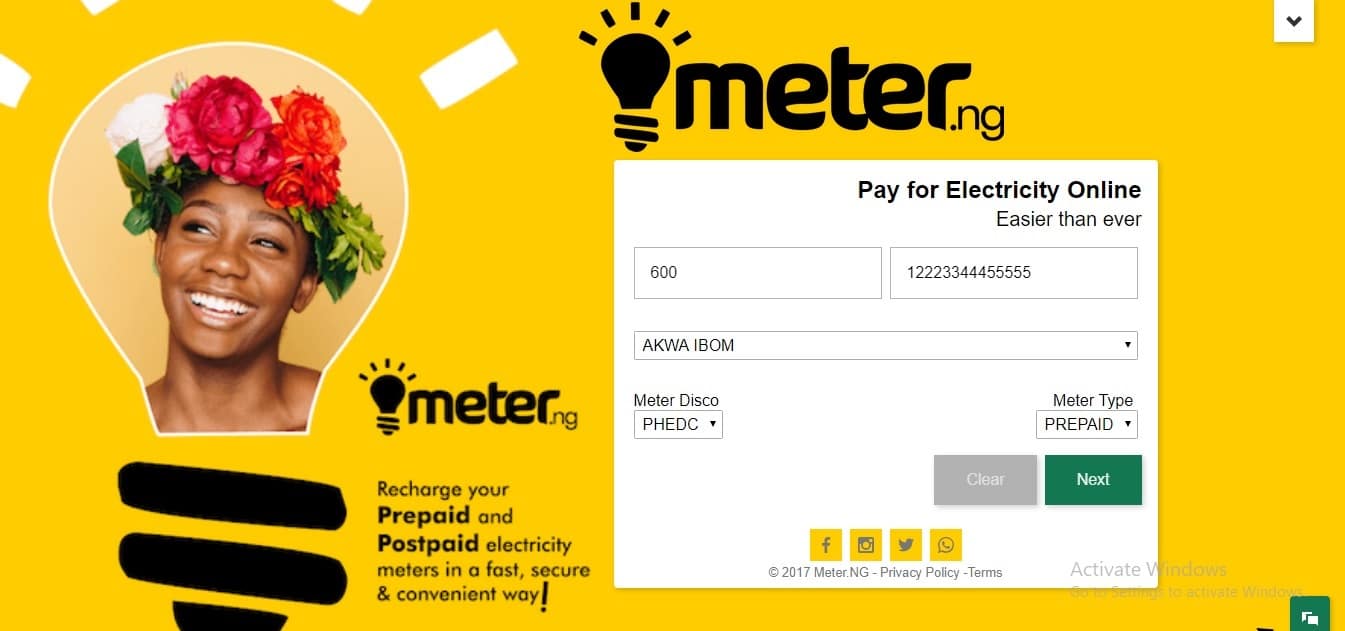 Paying electricity bills and obtaining the prepaid tokens are usually a thorn in the flesh for many Nigerians. Especially when it comes to the proximity of electricity vending points from customers. Not to mention that outlets are being shut down on weekends and public holidays.
Hence, Meter.ng's B2C model will enable individuals with entrepreneurial tendencies to leverage its API and sell electricity in their neighbourhood. This, according to the founder team, is easier and more affordable to set up and will go a long way to extend ease of payment to the unbanked population which currently stands at 47% of Nigeria's total population.
At the moment, this service is only available in 10 states. However, Olufela (Founder) assures that the team is working relentlessly to cover more states, and have more efficient agents' network. Pureheart Agaebenwere (Legal Adviser) and Abiodun Dabiri (Lead Developer) pilot the affairs of Meter.ng alongside the founder.
If you are interested in either the B2B or B2C model of this service, visit the website to get started immediately.
---
Discover new startups every weekday by noon (WAT) | Pitch your startup here.