Techpoint Innovation Tour 2017 (Southern Nigeria Edition) is made possible by our primary sponsors — GIGM.com and Riby.ng
Location partners (Aba/Umuahia) include: Unilever, LearnFactory, Innovation Growth hub, Vigan Press, and Clintonel. 
---
Saturday November 11th was our 7th day on the Techpoint Innovation Tour and the plan was to visit a couple of places in the city; including the industrial shoe market inside Ariaria market, North of Aba.
In what has become customary practice since we arrived in Aba, the team first headed straight for LearnFactory. There we were served a delicious breakfast of pancakes and tea.
By 11:15 AM we were done and joined by Daniel Chinagozi who narrated his journey into entrepreneurship and how that is driving his interest in building a startup ecosystem in Aba.
At exactly 12 PM we were finally on the road to Ariaria market, in the company of the good Chibueze Ukaegbu who acted as our tour guide. The journey from Chibueze's office to the market lasted fifteen minutes.
Due to the road construction work going on, we had to tiptoe through the muddy ground heading farther into the heart of the market.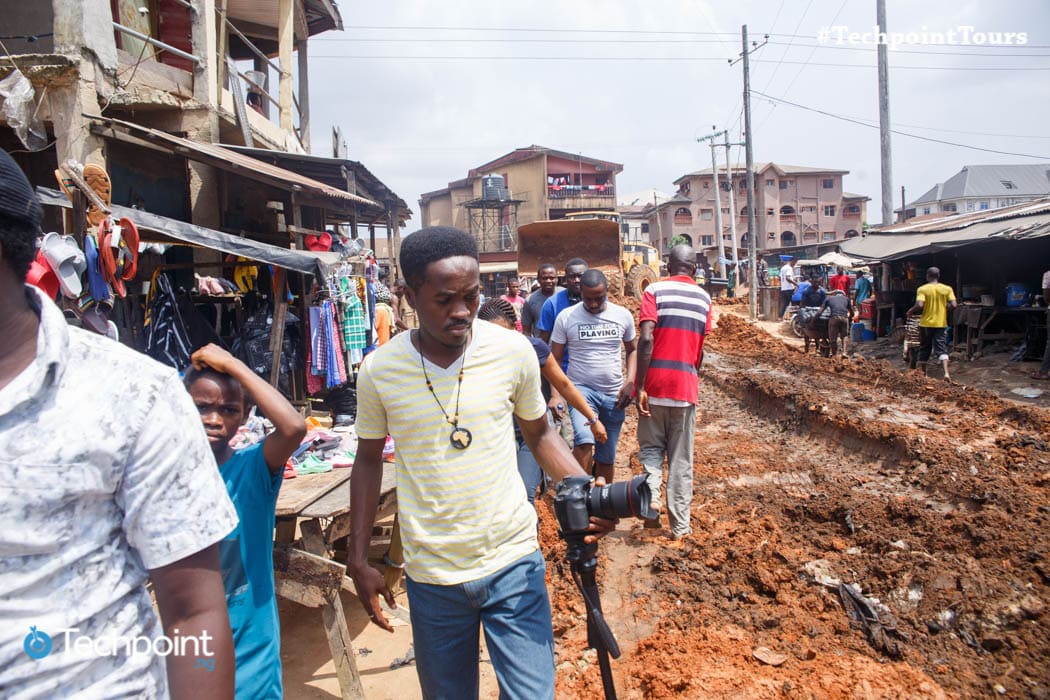 Our first stop in the market was a co-operative office located inside the "the big line" shoe community.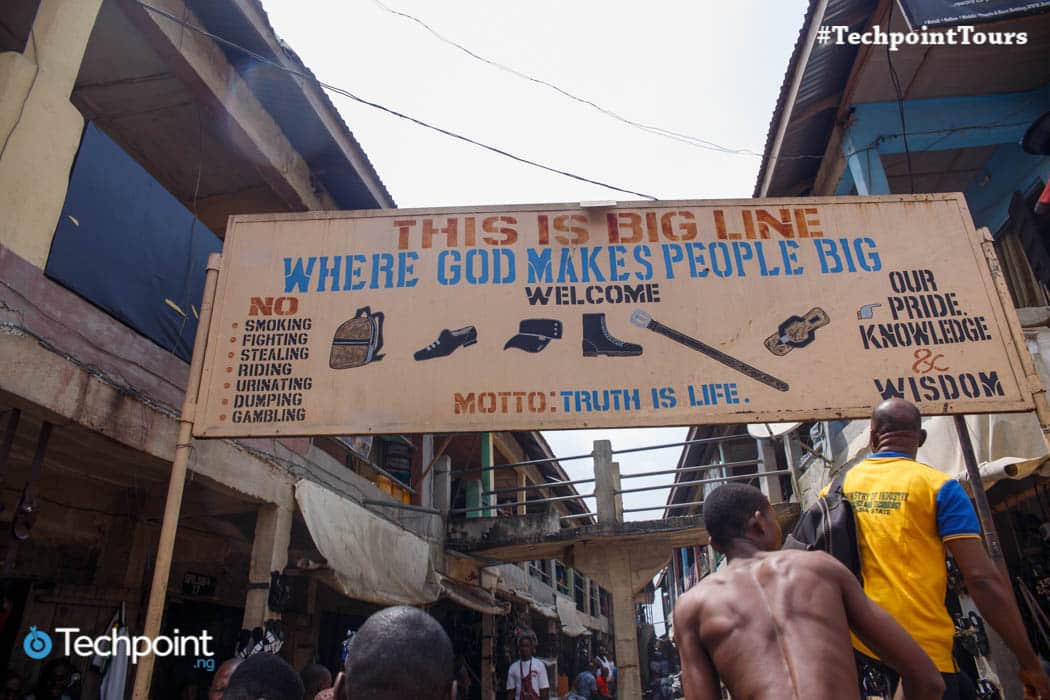 Mr. Amobi Nwanagu, the president, explained to us the co-operative's idea to push the production of quality shoes from the Ariaria shoe market.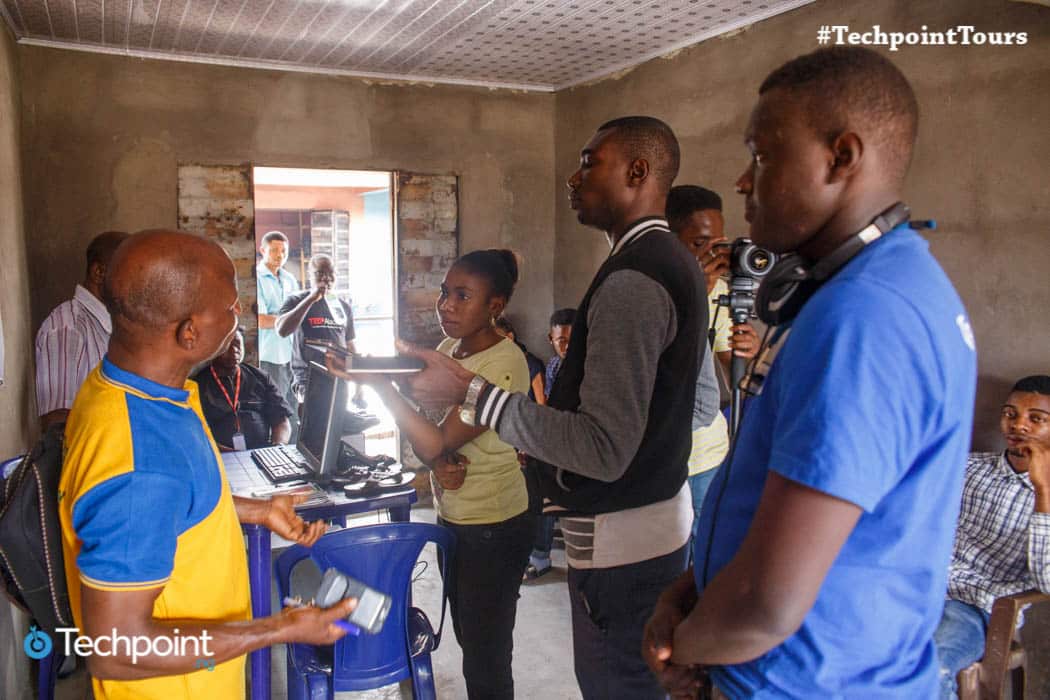 Mr. Amobi then gave us a proper tour around the market.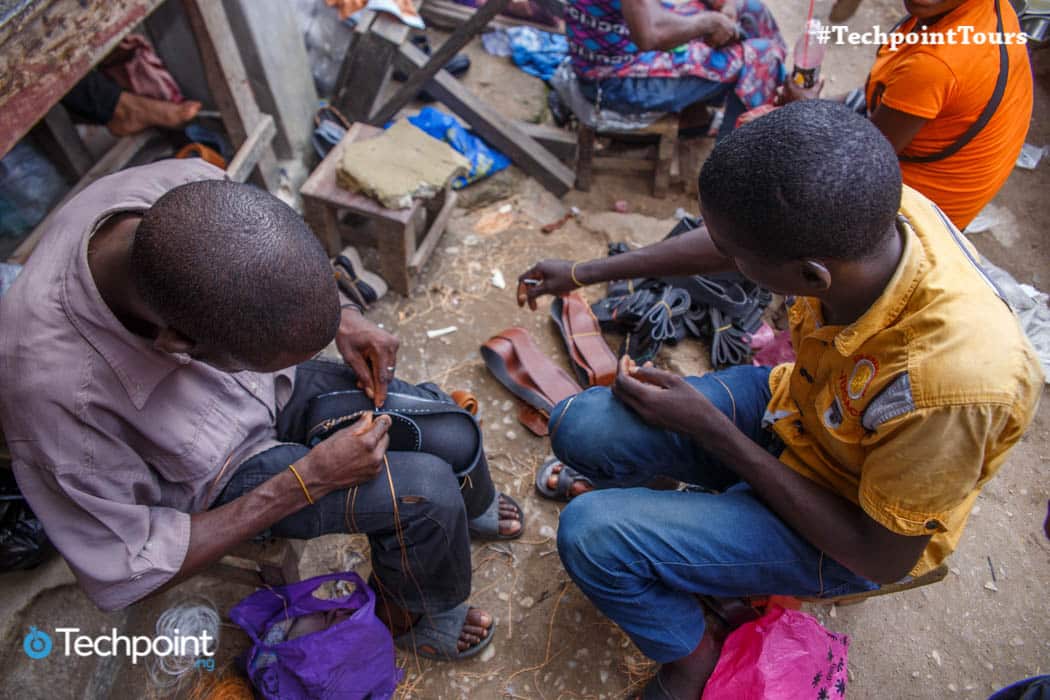 There are over 5000 shoemakers in this market, so we could only visit a few of them. We also had a little rain disrupt activities in the market at around 1:30 PM in the afternoon.
More than half of the team, including our pilot, showed support for the made in Aba product by buying at least a pair of leather sandals before leaving the market.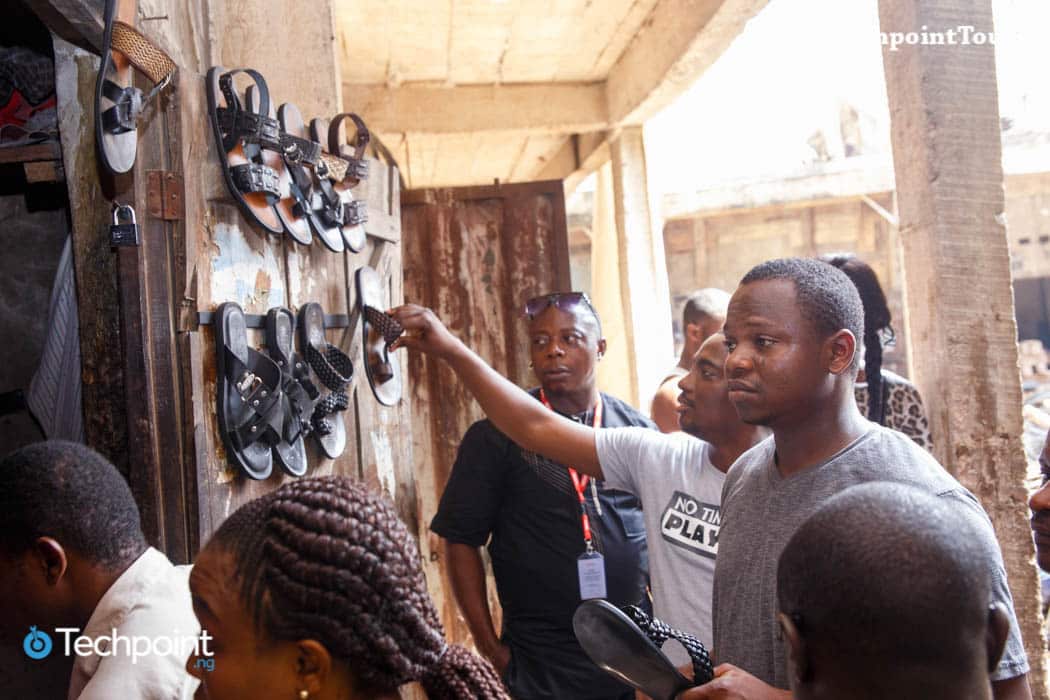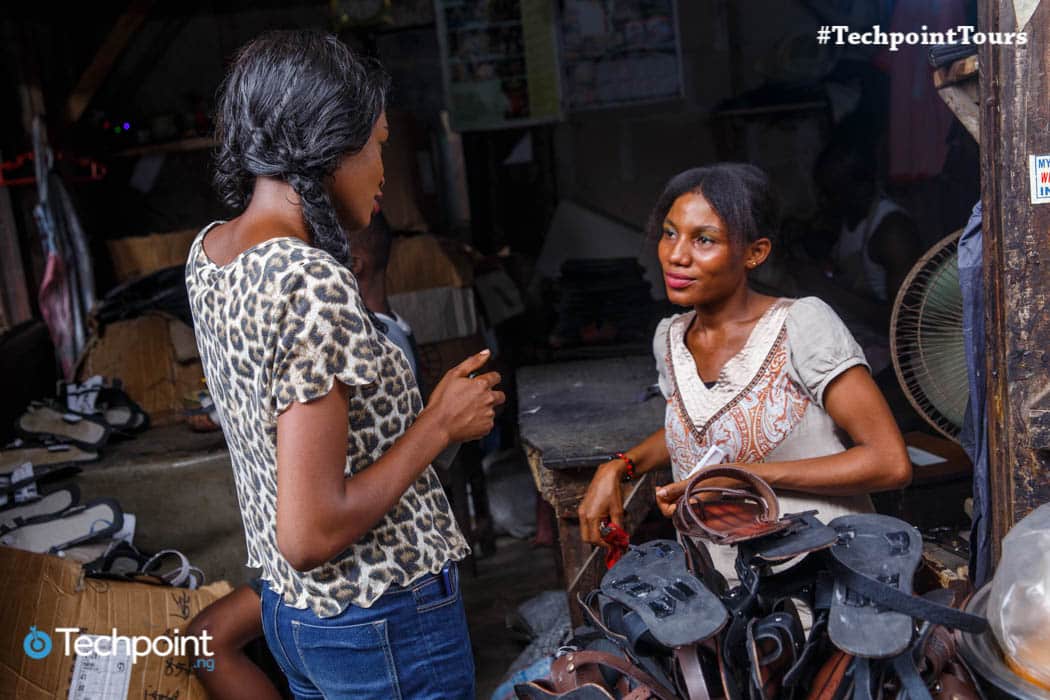 At around 2:50 PM, we headed straight for Clintonel, a 3D and rapid prototyping lab owned by the amazing Tochukwu Clinton. While he wasn't on site to show us around, Daniel Chinagozi who showed up from nowhere did a good job deputising for him.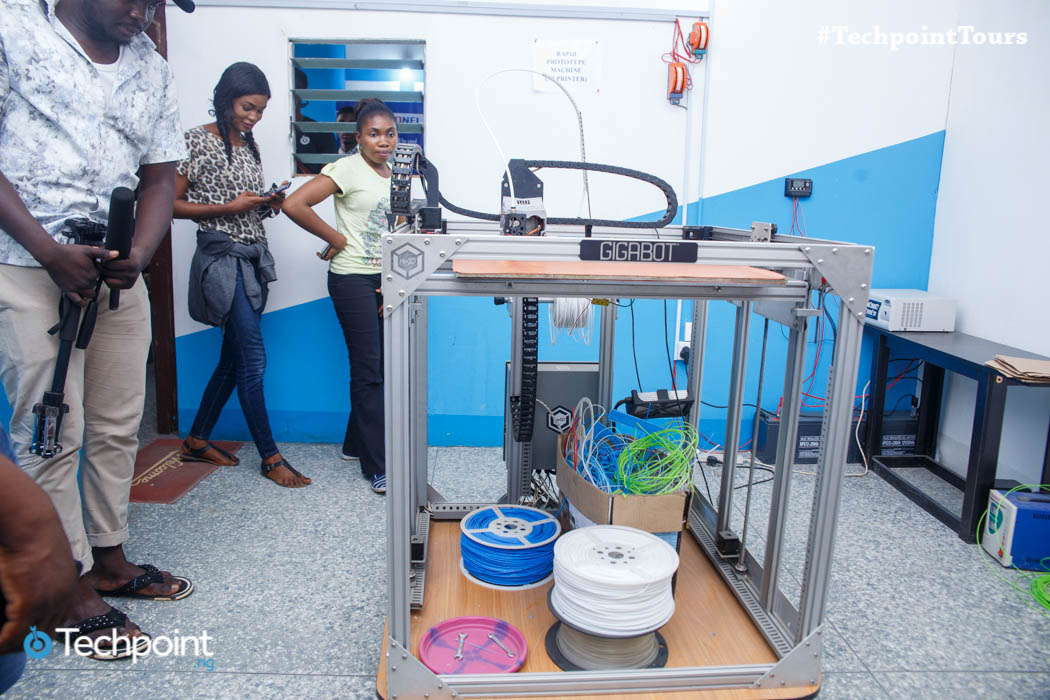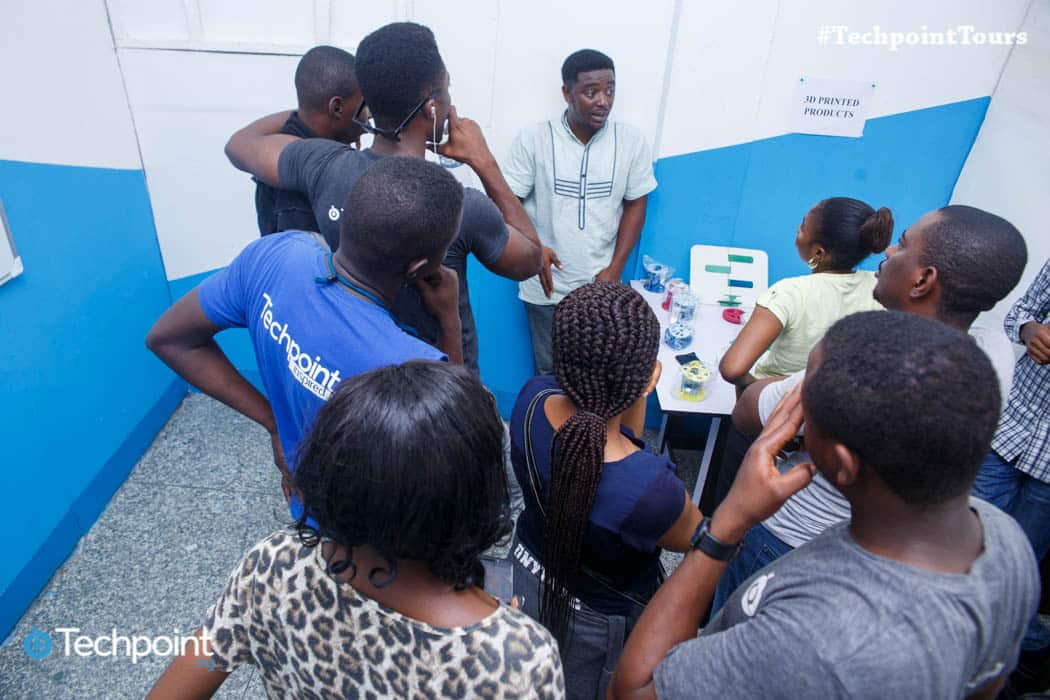 After spending about 55 minutes at Clintonel, it was time to go see what was happening at Innovation Growth Hub. Innovation Growth Hub is founded by Daniel Chinagozi and is the first incubation and co-working space in Aba.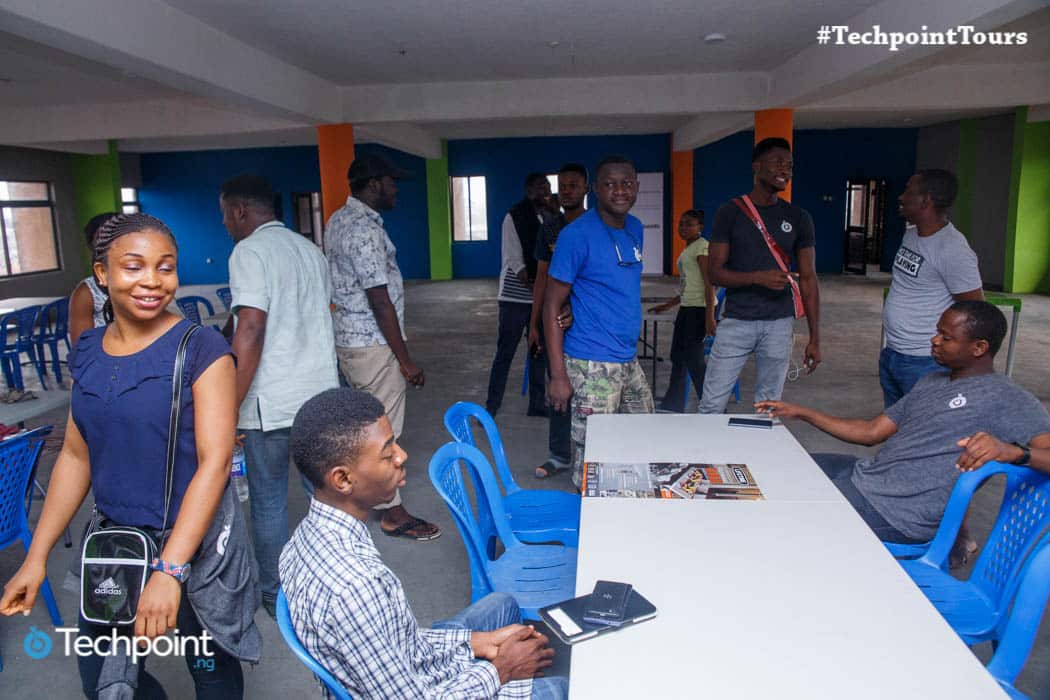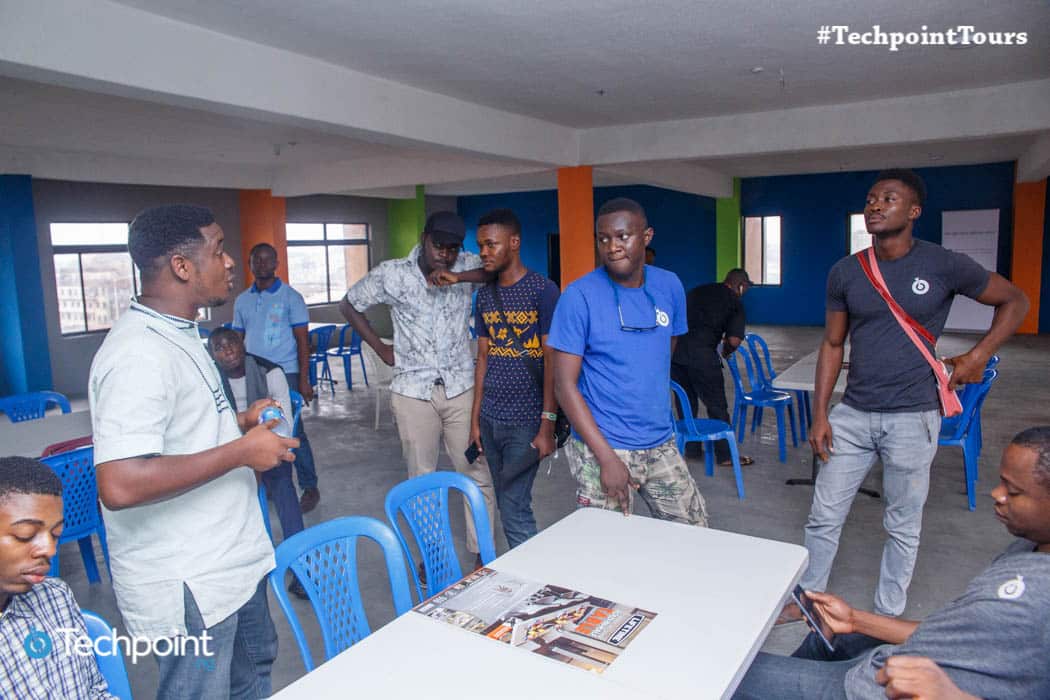 We got back to LearnFactory at exactly 5:00 PM looking very hungry. Thankfully, lunch was ready -- egusi soup and swallow delicacy courtesy of Chibueze. Daniel also threw in some sweet bush meat and wine to beef up the menu.
Around 7 PM, when we were preparing to leave for the hotel, Mrs. Ukaegbu arrived with our dinner -- yam porridge -- right on time. By 7:45 PM, we were all back at the hotel to rest our tired bodies.
Day 8
It was more about rest for the team on day 8 which happened to be a Sunday.
The plan was to hit the road for Umuahia early enough. However, we learnt that Tochukwu Clinton had to travel very early in the morning to Aba from Enugu so we decided to pay a visit once again to Clintonel.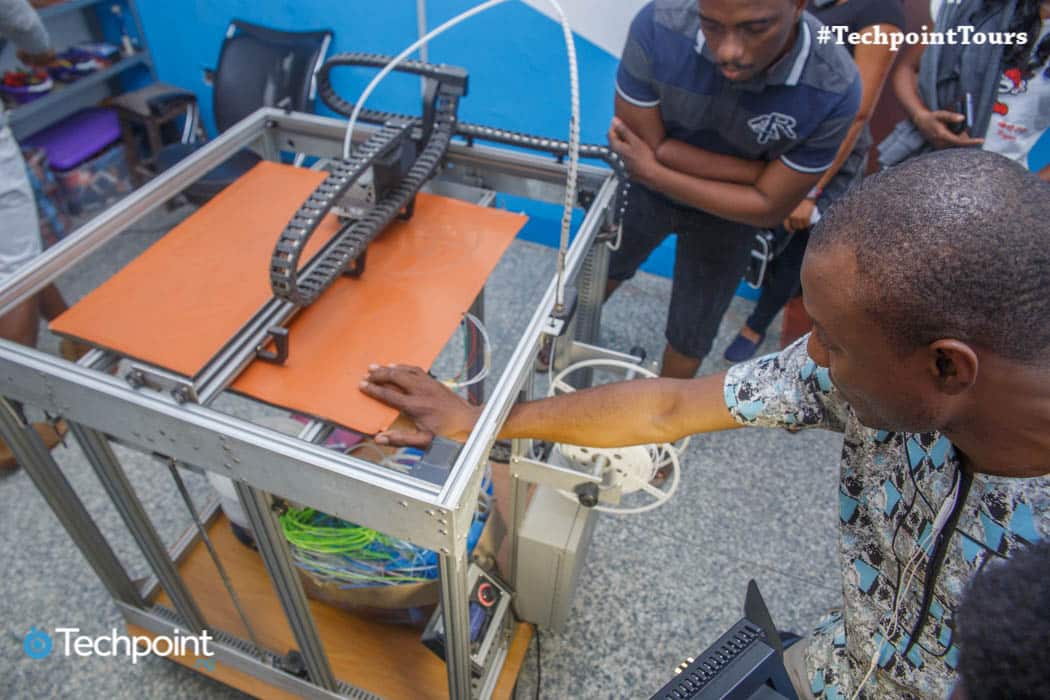 The meeting with Clitonel lasted over two hours and by 3:00 PM we were riding for Umuahia. We arrived at Umuahia at 4:15 PM, checked into our hotel.
After a bit of exploring, we found a local restaurant not too far from our hotel where we had dinner.
We were about leaving when Daniel Chinagozi arrived and took us to D'Place, a popular hangout spot in Umuahia, where he treated us to Nkwobi and fish pepper soup.
The music was so good that a few Techpointers helped themselves to the dance floor without caution. We soon found ourselves heading to another hangout joint -- De Latinos -- where we had an extra dose of fun.
Disappointedly, after about 45 minutes, we had to take our leave knowing we had activities for the next day. By 9:45 PM, we were back at the hotel, bringing to an end an exciting day.
---
Meanwhile join us at Ojukwu bunker, Chief Michael Okpara Avenue, Umuahia, Abia today, November 13th, 2017 at 4 pm for a meetup. Register to attend here.