Since Nigeria joined the rank of oil producers in the world in 1958, Port Harcourt has been a cynosure for petroleum activities. This explains why Chromo is leveraging technology to provide on-demand petroleum, logistics, energy trading and supply services in the city.
Founded in September 2017, by Solomon Ekegbu (CEO) and Anthony Imoh Rufus (Technology officer), Chromo claims to deliver efficiency in its operations.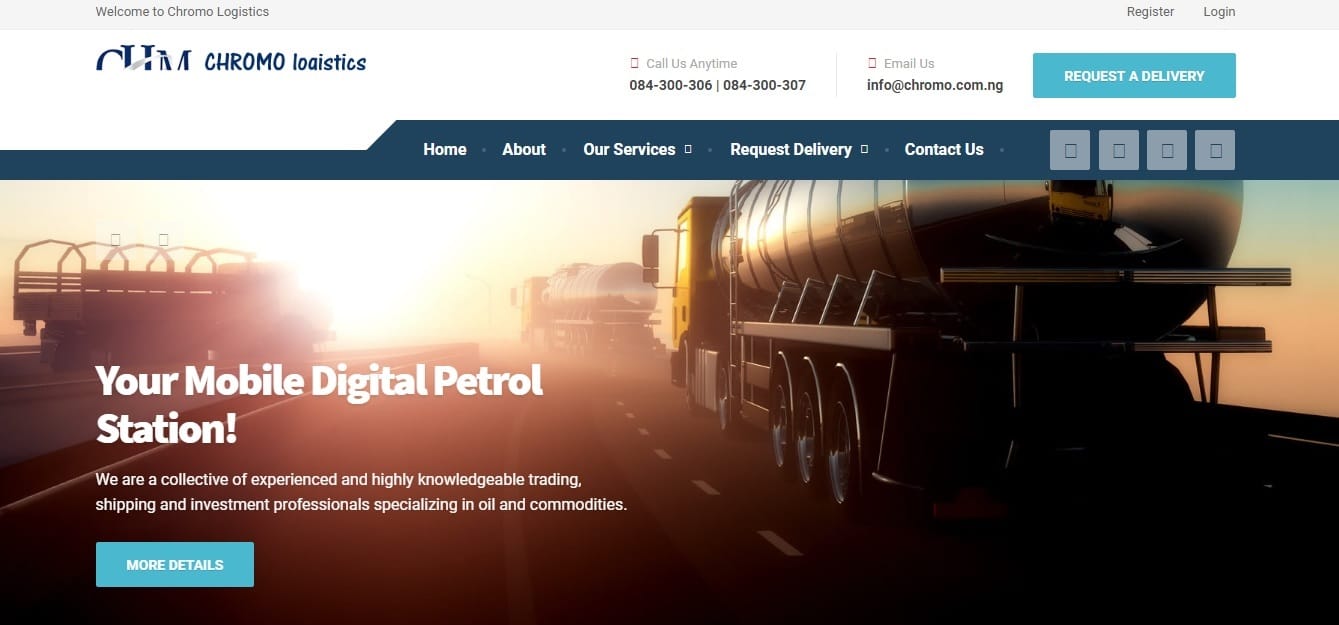 According to Solomon, the on-demand energy supply startup beats many traditional oil trading companies in affordability and efficiency.
We are basically trading petroleum at a faster and cheaper rate. We are able to transport petroleum products around the world with just a tap of a button.
Chromo also serves as a mobile digital gas station. As such, clients can order fuel (ranging from PMS, diesel, kerosene to cooking gas). All of these are delivered to customers' preferred delivery point timely.
Interested in this service? Head to the website.
---
Discover new startups every weekday by noon (WAT) | Pitch your startup here.