Techpoint Innovation Tour 2017 (Southern Nigeria Edition) is made possible by our primary sponsors — GIGM.com and Riby.ng
Location partners (Port Harcourt) include: Unilever, Icehub (CAD Consulting Limited), Koworkng.com, ElitePath Software, StartupSouth and OlotuSquare.
---
We filed out from our hotel rooms and hit the road around 9:30 AM for another exciting tour of Port Harcourt yesterday.
On Day 2 of our South-east and South-south innovation tour, we visited Olotu Square, Cinfores and Mesh Advertising and Design.
Yesterday (Day 3), our first stop was at Strategic Hub Limited, the venue of our meetup, located at Fonte House, First Artillery junction, Aba road, Port Harcourt.
With Captain Joseph at the wheel and Google Map in hand, we arrived our destination in no time. After a warm welcome and a delicious breakfast of beans, dried fish and fried plantain, it was time for the team to meet up with different schedules for the day.
We had two radio interviews lined up. Adewale and Muyiwa made their way to Nigeria Info at 11:05 AM with the production team and arrived there at 12:13 PM after losing 20 minutes thanks to a wrong turn inspired by Google Maps.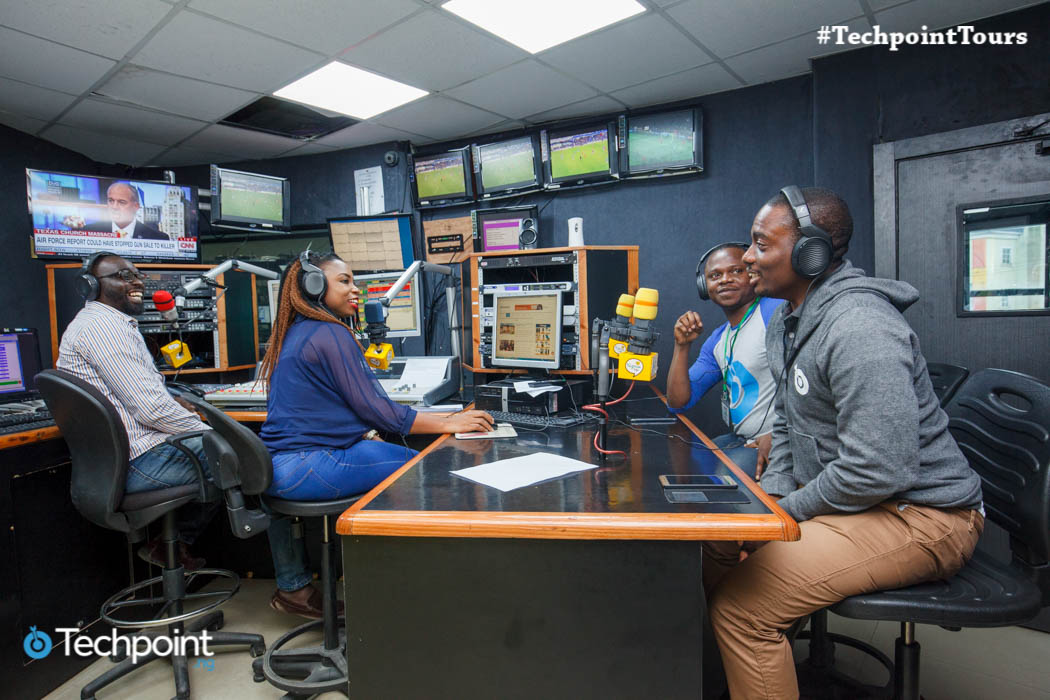 After an engaging chat with the hosts Adaora and Daniel, they headed to Elitepath, an outfit that trains developers located in Port Harcourt.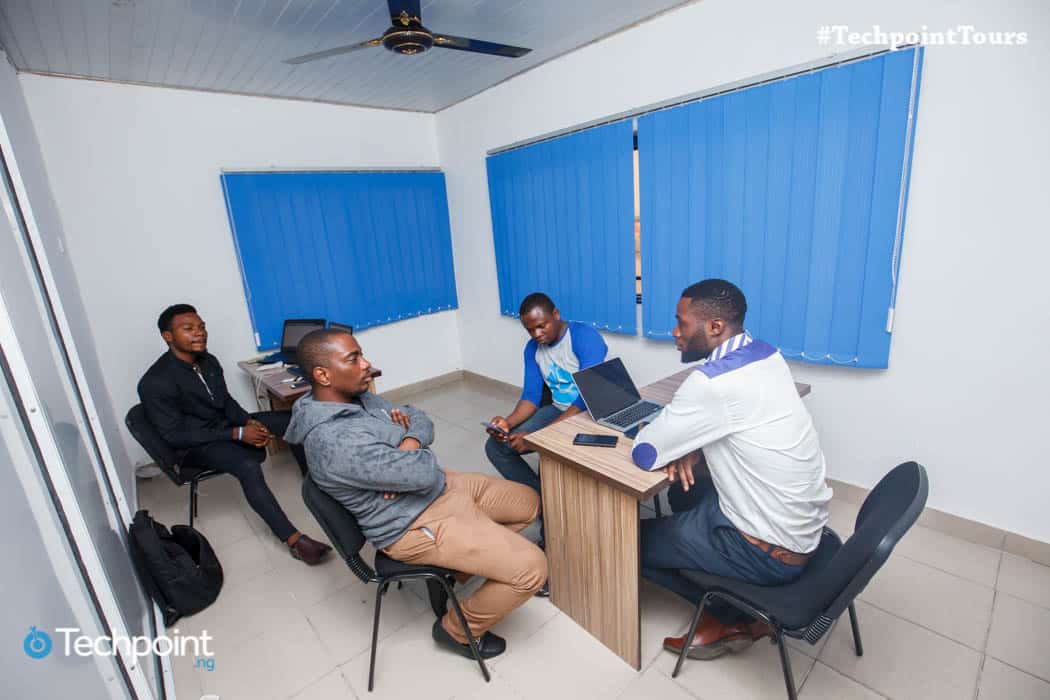 Rhythm FM at Forces Avenue, Port Harcourt also opened their doors to Ifeanyi and Victor where they had an interesting chat.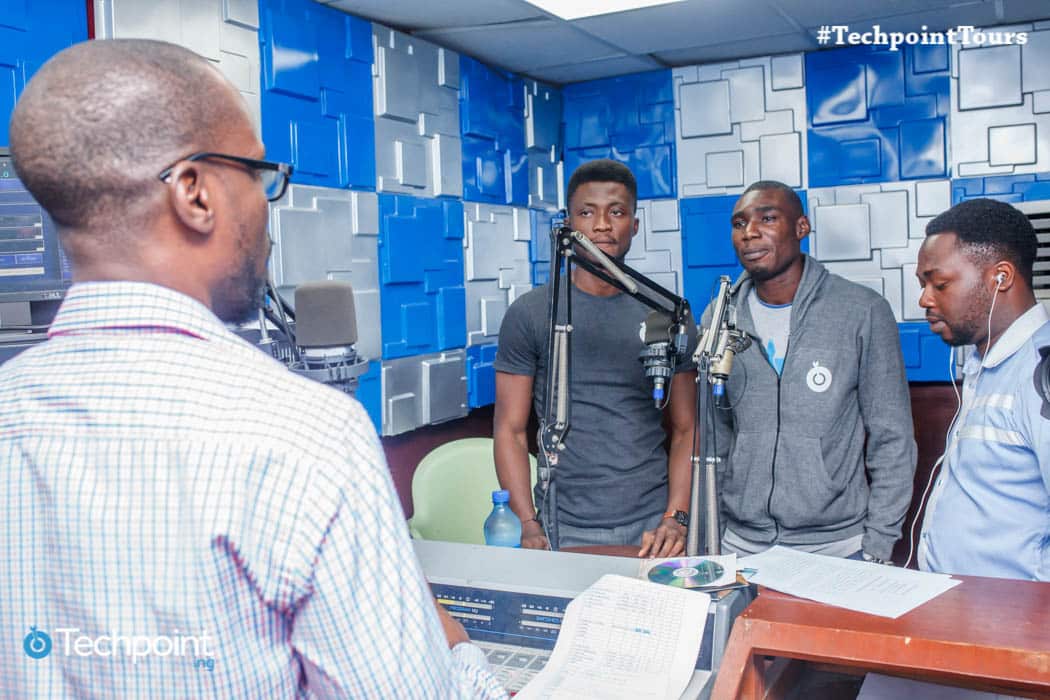 Meanwhile, back at the Strategic Hub, I had a very interesting chat with the founder of Teencoders, Anietie Etuk and two impressive participants in the programme, Temitayo and Kingsley, SSS1 students of Shalom College in Port Harcourt. Teencoders teach students between the ages of 3 and 16 in partner schools, programming, and other relevant 21st century skills.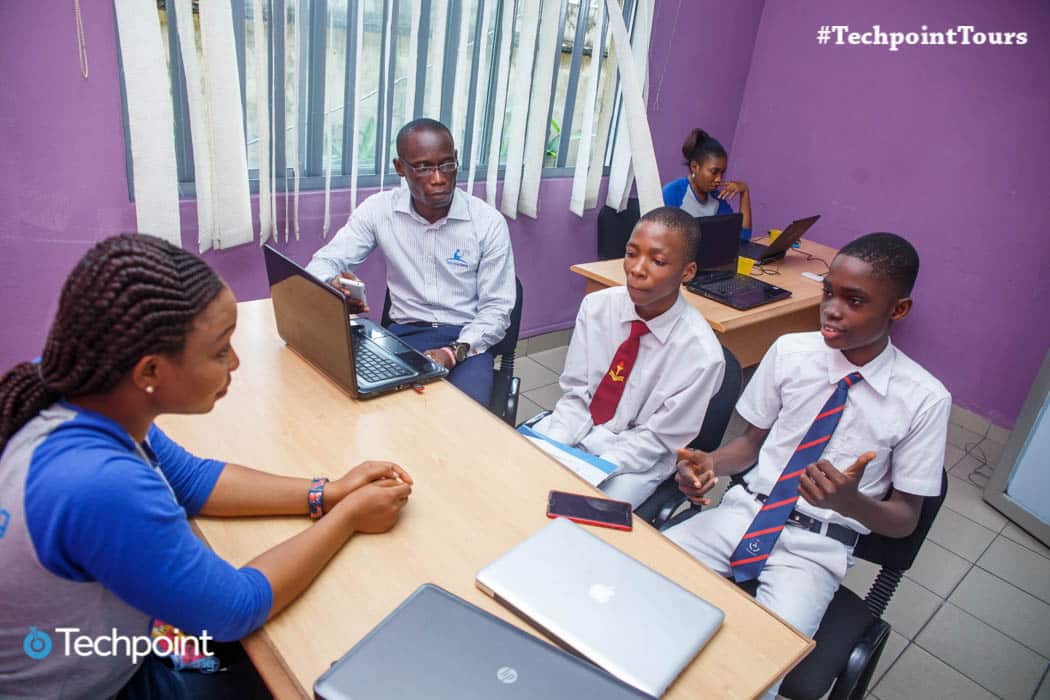 Titilola also talked to Theodora Isola,  the founder of TIVA Creatives. A platform that provides virtual assistance and support for startups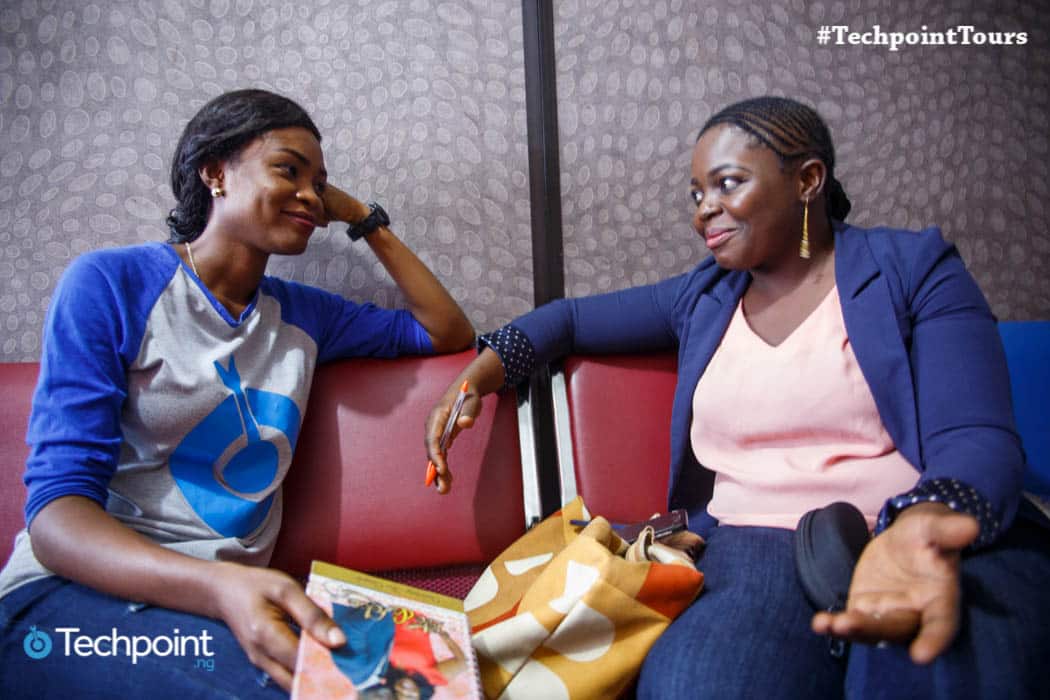 Despite all these interesting activities we were just getting started. The entire team would reunite at the Strategic Hub by 4:00 PM, to host Port Harcourt in the first Techpoint meetup in Southern Nigeria. And as you can probably imagine -- meetup was lit!
The meetup
The Port Harcourt meetup started at exactly 4:00 PM and the turn-out was impressive -- it remains our largest meetup yet, outside Lagos. It was a gathering of over 120 startuppers, developers, IT professionals and other creatives -- even non-techies were part of the mix. And the goal was to understand the budding startup community in Port Harcourt and discuss the way forward.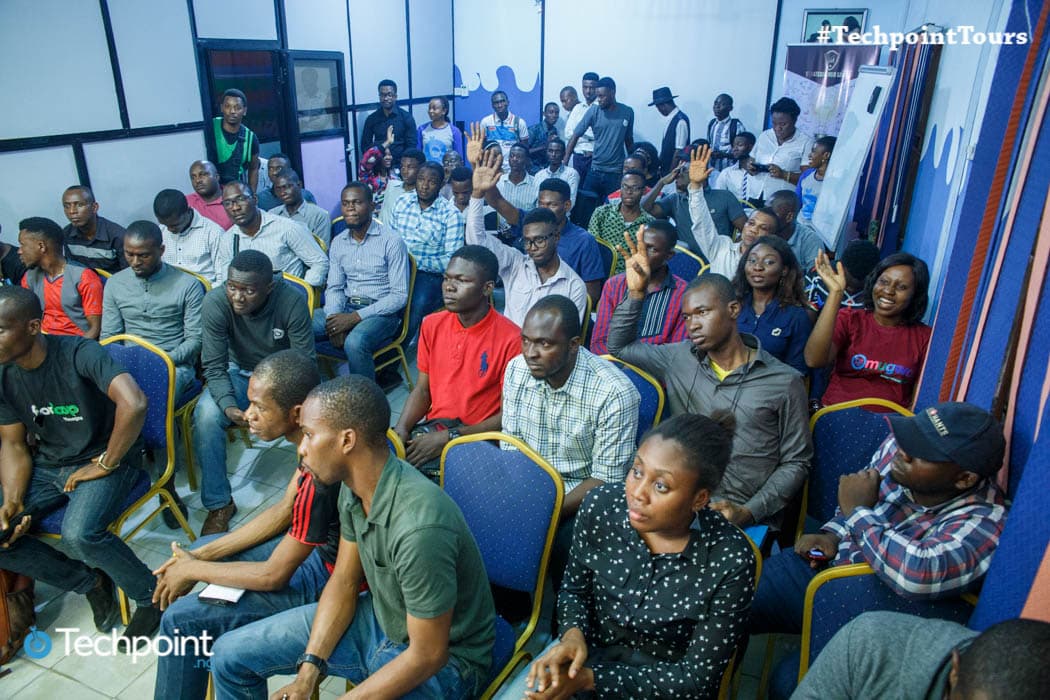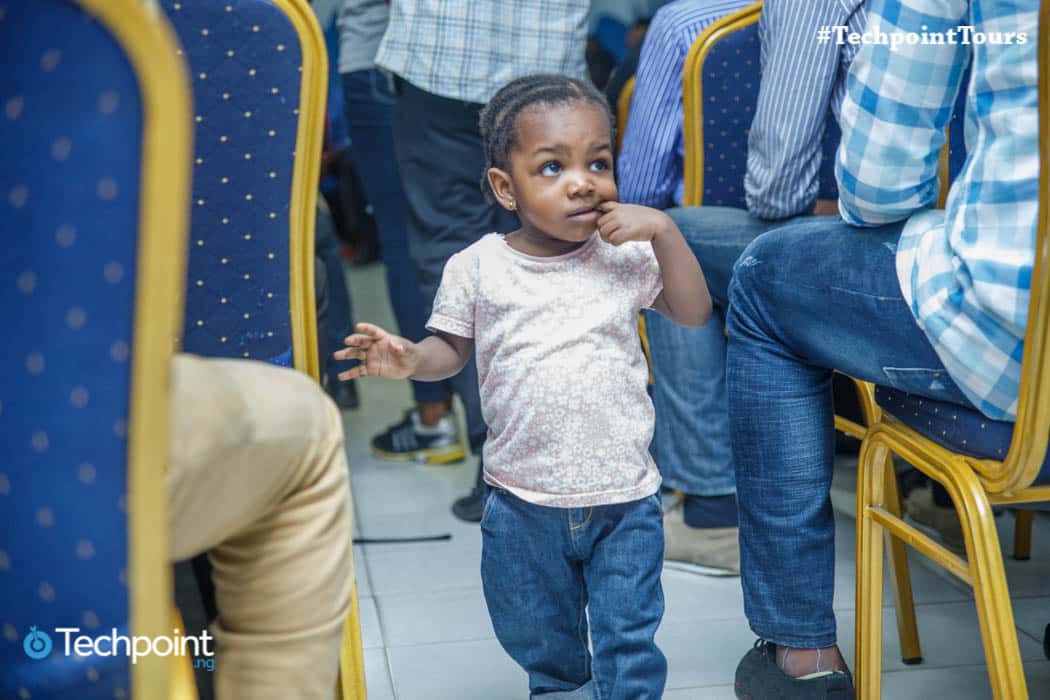 Following an introductory speech by Adewale, CEO of Techpoint.ng, Muyiwa, the editor-in-chief, took the stage to give attendees valuable tips on how to leverage the power of the media in their startup or craft.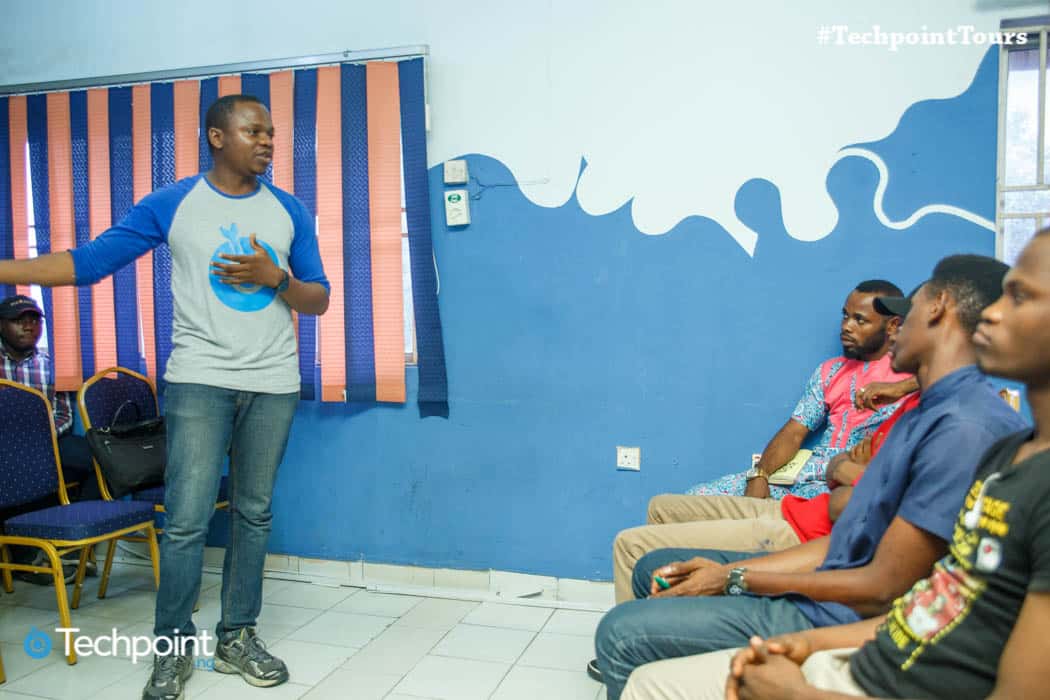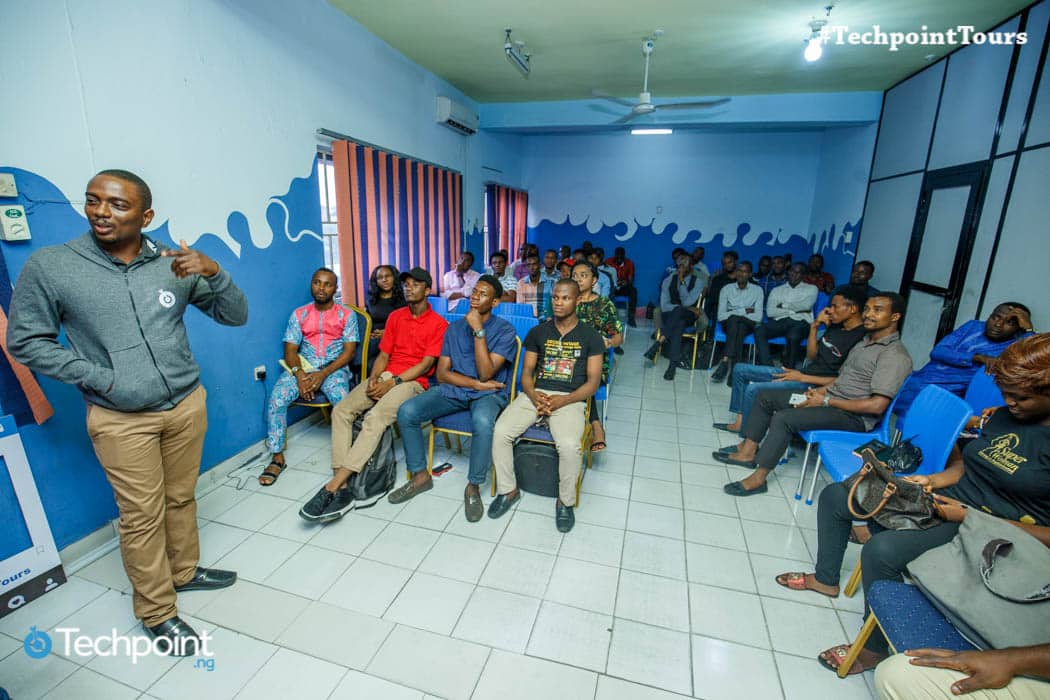 Just how far has the startup ecosystem in Port Harcourt come? What has been the challenges to building successful businesses and a thriving tech community in Port Harcourt?
After an interesting panel session with Bruce Lucas, founder of Olotu Square, Ibinaiye Wale Kayode from CAD consulting, Adaora Okoli, a media personality and Faith Dike a student programmer, we gained some interesting answers and insights on these issues.
We now know that a collaborative system which is currently lacking in Port Harcourt can be a basis for the success of more businesses in the area -- industry players must learn to interact better with one another and engage other non-techies like the media, lawyers etc in the tech community.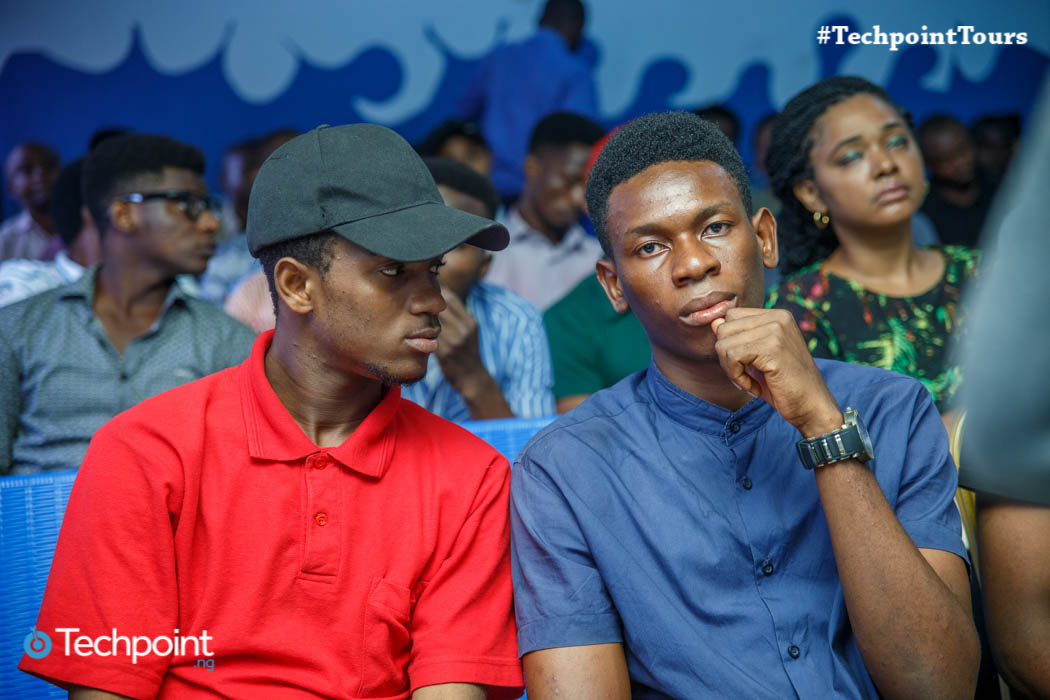 Startup owners were also advised to seek mentorship, entrepreneurship training, and build a strong business model before seeking investors.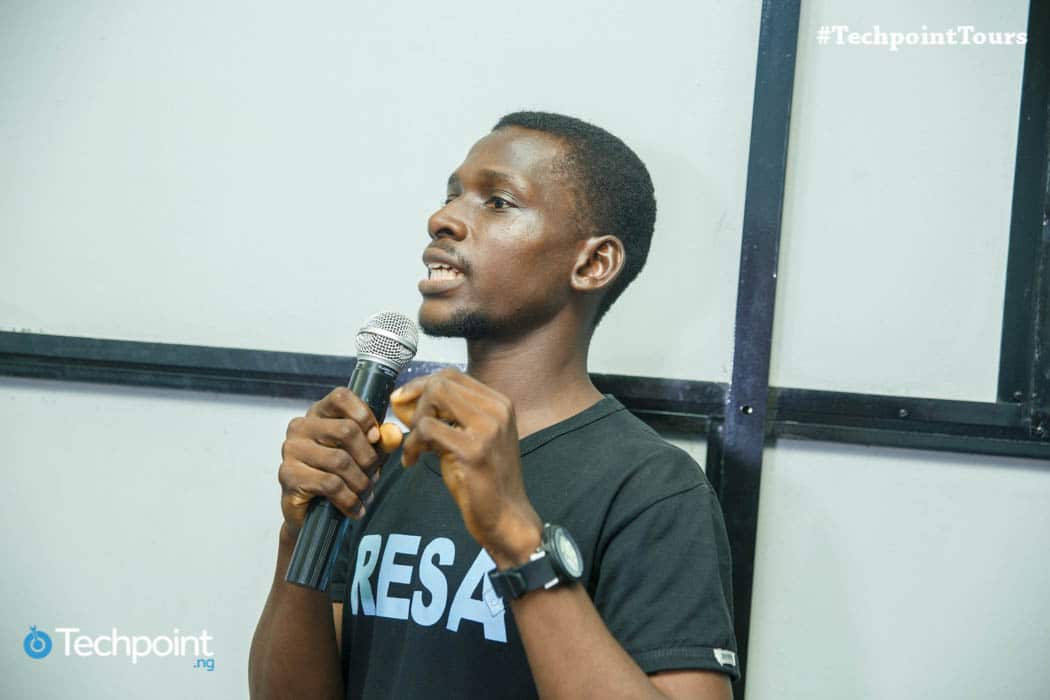 After the panel session, the Q & A sessions brought up more interesting and enlightening discussions and conversations about the tech space in Port Harcourt.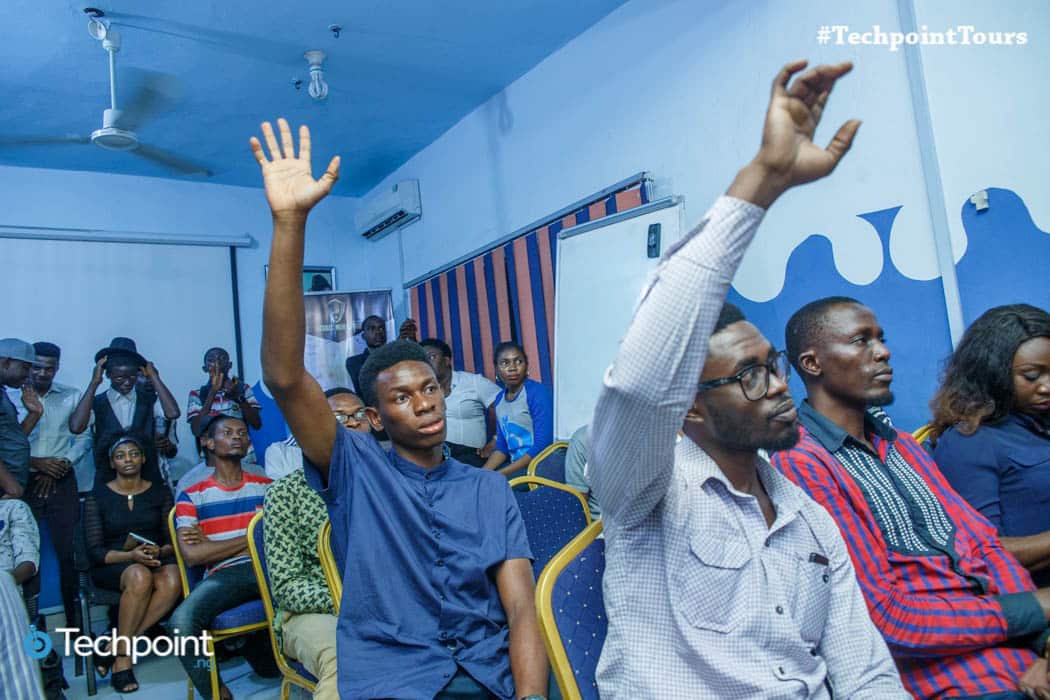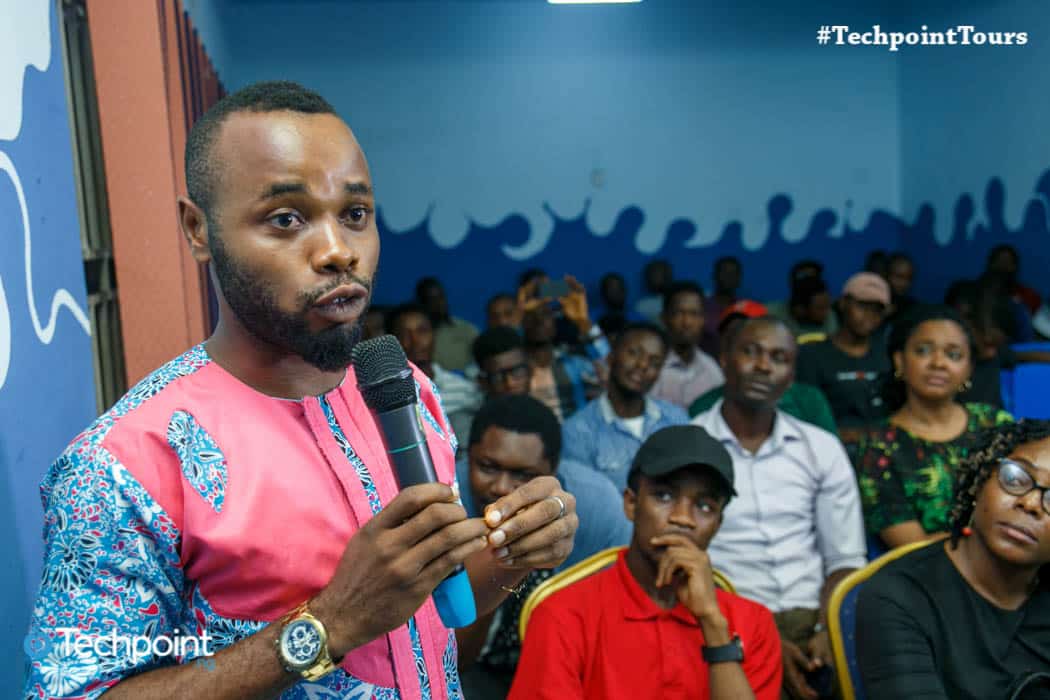 Of course, we couldn't end the day without taking a group photograph
And some networking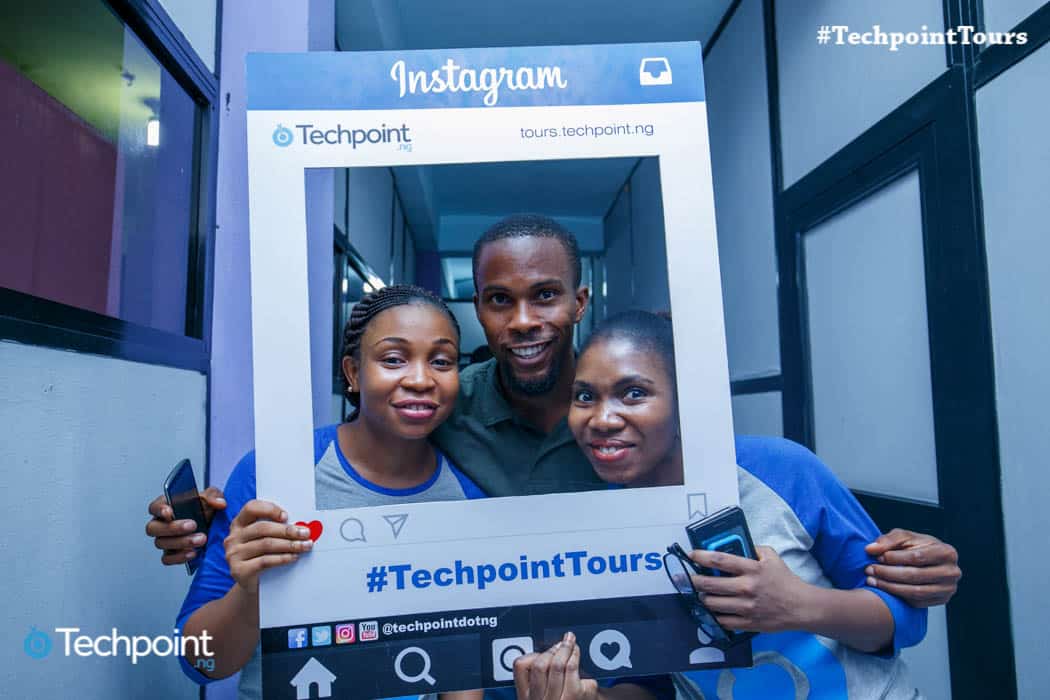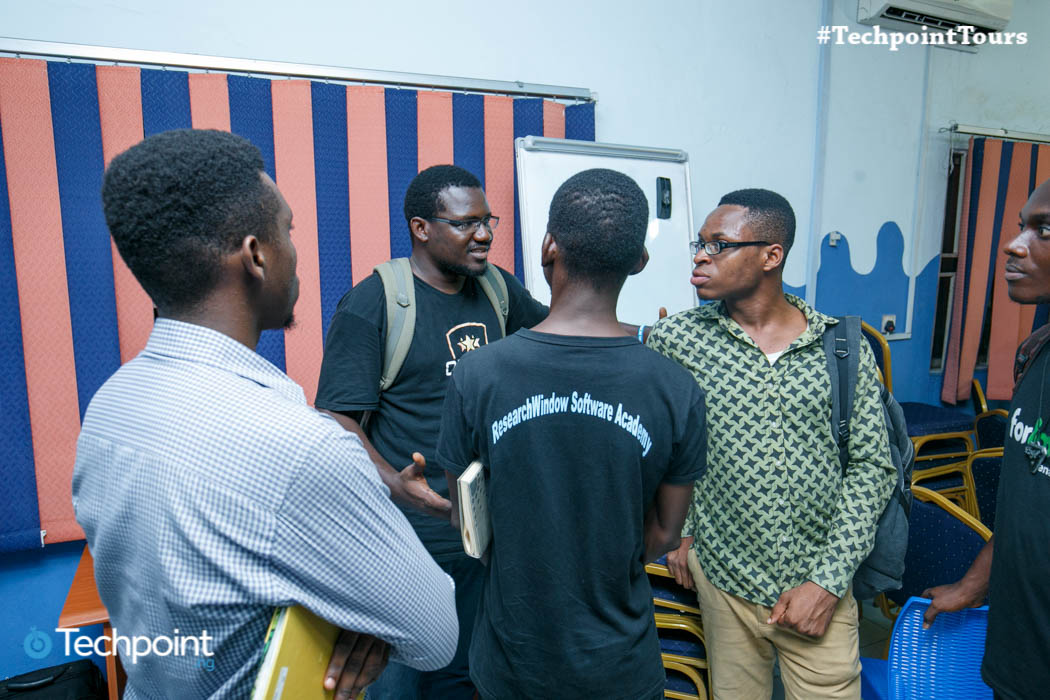 At about 7: 25 PM, it was finally time to say goodbye to a room full of vibrant attendees and sincerely thank them for a wonderful time spent together.
Thanks to Unilever, one of our location partners, the first 30 attendees parted with a cute gift pack.
---
The Techpoint Innovation Tour continues as the team sets out for the next destination -- Aba -- later today. You can view our schedule of events here.