When it comes to consumer apps, Truecaller is fast becoming a household name in Nigeria and probably Africa as a whole.
Since inception, the consumer app company has been evolving in its mission to impact people around the world.
Touring Africa to find a suitable location for their regional headquarters, the Truecaller global team was recently in Nigeria to spearhead the Truecaller Software Development Kit (SDK) launch.
Priyam Bose, the Director of Global Developer and Startup Relations at Truecaller is among them. Prior to Truecaller, Priyam was in charge of strategic partnership and ecosystem development at Microsoft.
Priyam's passion for impacting the global community informed his decision to join the Truecaller team in 2015.
During a recent conversation with Techpoint, he revealed Truecaller's goals and anticipations for the African market.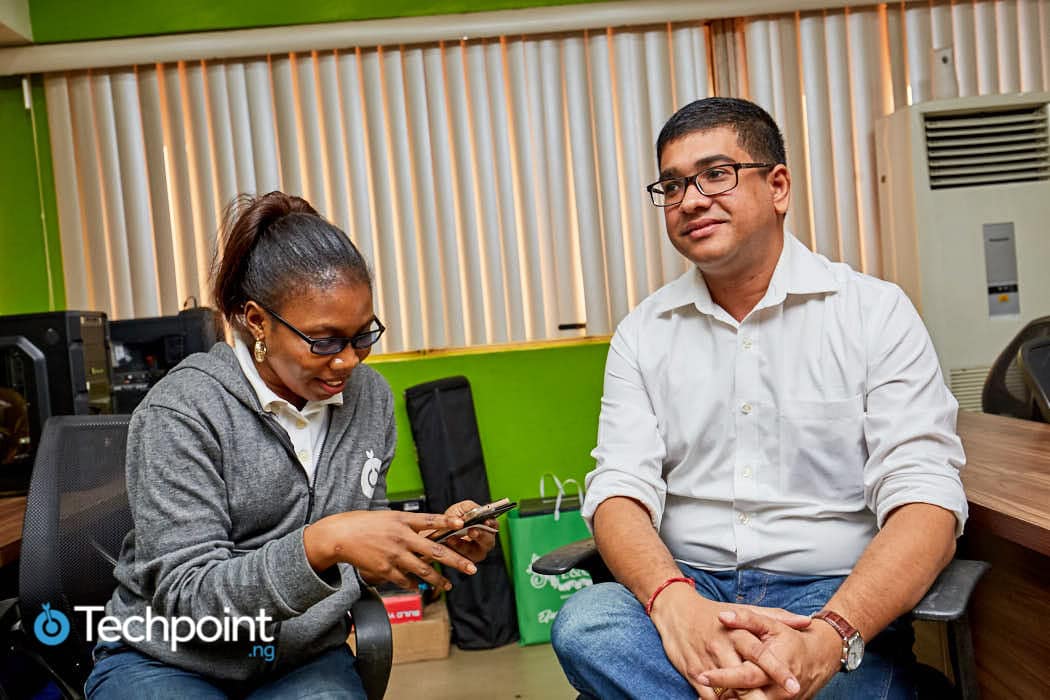 Grace Akinosun of Techpoint (GA): Why is Africa a priority market for you?
Priyam Bose of Truecaller (PB): We have already seen a lot of organic growth in the African market, millions of our users are from Africa, and the African economy is evolving, it's digitising more and more, and people are getting empowered.
Truecaller's access empowers users and economies, that's what we have seen. India is a great example. We have a big team in India and our service is all about empowering, just building lives. We seek how we can make the communication of everyone productive, safer, and help them with their daily lives.
We have seen that users genuinely love our product and are organically using it in their daily lives. We have seen that with India, with the Middle East and now we have seen that with  Africa. So, Africa is so important for us.
GA: How has the African market size influenced your mission?
PB: If you look at the history of Truecaller, what you'll observe is that we have focused more on the product, building its user cases, and we have really seen organic user growth. People genuinely love our product. You see it's just like the toothbrush use case; you use your toothbrush every day.
And in Africa, we already have millions of users using our product every, organically.  They love our product and make their lives easier and more productive with it. That is  why we have decided to engage more locally in Africa, focus more on ecosystem engagement by  setting up offices, hiring local talent as well  opening up our ads platform so that everybody in the ecosystem leverages the Truecaller platform which is built around communication and mobile identity in their daily lives; whether it's the end user or a business, that's how we look at it.
GA: The us about your Truecaller SDK developer programme
PB: Truecaller SDK is a mobile identity programme that allows any app developer to minimise the friction and complexity of getting new users on-board. Instead of using the usual One Time Password (OTP) verification or users dropping off, Truecaller SDK helps end users quickly and effortlessly utilise their Truecaller credentials to sign-up. It is a one-touch and password-free experience.
GA: What value(s) will the SDK programme bring to the African market?
PB: Our mission is to make communication more effective, efficient, and trusted and help people become more productive in their daily lives. This is why the SDK is a mobile identity software that will be used by developers and digital businesses to ensure a seamless verification of users. We are saying do not bother about filling long forms, we have already done that, just one touch and you get all the user identity verification you need. This helps both the business owner and the end users.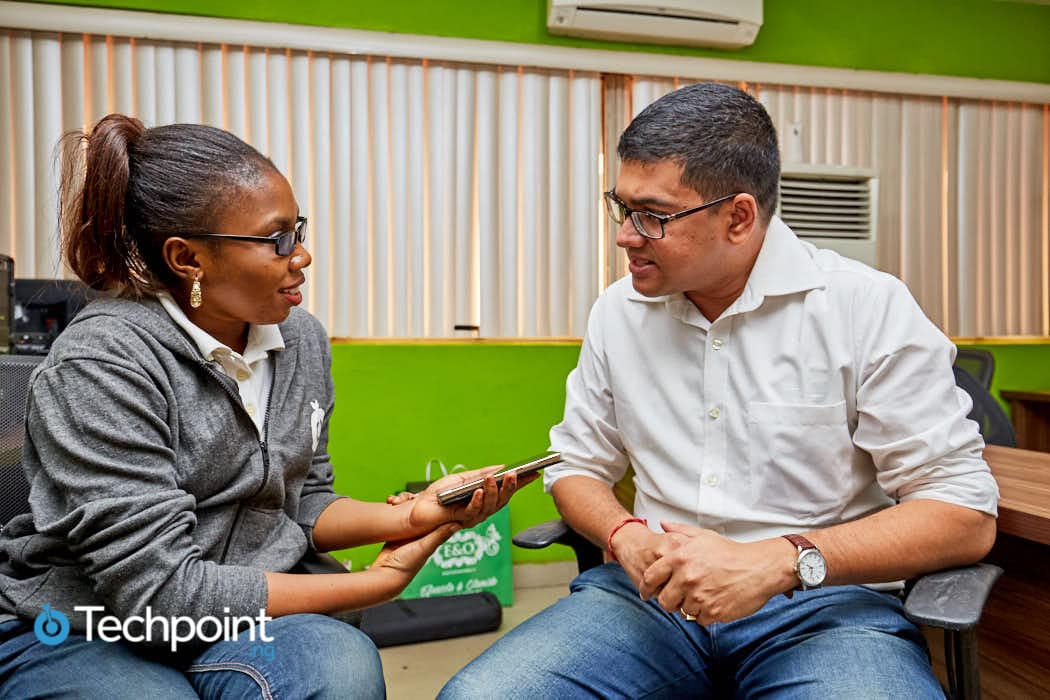 Hence it saves your time and resources and allows you focus on your core product. Truecaller SDK is free to use, quick and easy to integrate. It drastically reduces phone-based user verifications costs, improves the overall quality of your on boarded users (no more spam accounts). It also enables you to accelerate global user growth and build more trust in your products.
GA:  Earlier this year, Truecaller rolled out its monetisation scheme to the African audience. Do you have any future monetisation plans with SDK?
PB: No, the SDK is a platform which is not about monetisation. It's our way of giving back to the ecosystem which we've seen grow organically; we have built the mobile identity platform which gives value, now we want the SDK platform to be used by businesses who will also give back value to the end users.
GA: Are you saying the current monetisation plan you have for the company is enough?
PB: Yes, our only major monetisation is the Truecaller ad platform and that's quite sufficient. The ad we started last year has grown and had a tremendous phenomenal response from the ecosystem. We are already on a system that makes the company more and more financially sound.
GA: In October, you disclosed your plans to set up headquarters in Africa. How will this help to facilitate your activities on the African continent?
PB: As I earlier mentioned, Africa is an important market for us with millions of users. This is why we feel the need to be more engaged with the local community; businesses, developers and partnering with the local digital players. In all, setting up our offices here and hiring local talents will bring us closer to the ecosystem and the people.
GA: With approximately over 50 million users, do you think you have reached the apex of your achievement in Africa?
PB: Not yet. There is a huge number of feature phone users and it's our responsibility to impact them every day, that's why we are scaling the platform to make it more and more global and add value to our users worldwide.
That's why even though we are excited that smartphone usage is growing in emerging markets, at the same time, we have a responsibility to serve people who are yet to come into the internet or smartphone age. We can't treat them differently, abandon or isolate them.  They also need to get the benefit for their daily lives.
Spam call is not fully a smartphone phenomenon. Both a feature phone and smartphone user could be victimised. Spammers won't distinguish and say "hey this is a smartphone user or feature phone user; let's not spam".
Hence we've launched an extended service for those who do not have access to the internet. We are partnering with telecom operators like Airtel, to activate the service that allows feature phone users to also Penjoy the Truecaller service and make more informed decisions on their communication.
GA: You already partnered with Airtel in India. Do you intend doing same with telcos in Nigeria?
PB: India is our biggest market and telecom operators are a big part of our ecosystem, very key stakeholders and Airtel being an Indian company is a very big and important partner for us, and we have them to start with.
However, we talk to all key telecom stakeholders in every country as well as important telecom operatives locally. Currently, the feature phone USSD/SMS feature is live in India, we'll launch it soon in Nigeria.  Although we do not yet have a concrete launch time, we are working on it as we speak.
GA: How do you onboard feature phone users?
PB: The process is very simple. Users could opt in for the service using SMS push. It's not a difficult process like I said. We want to empower people, by making their lives easier, not more difficult.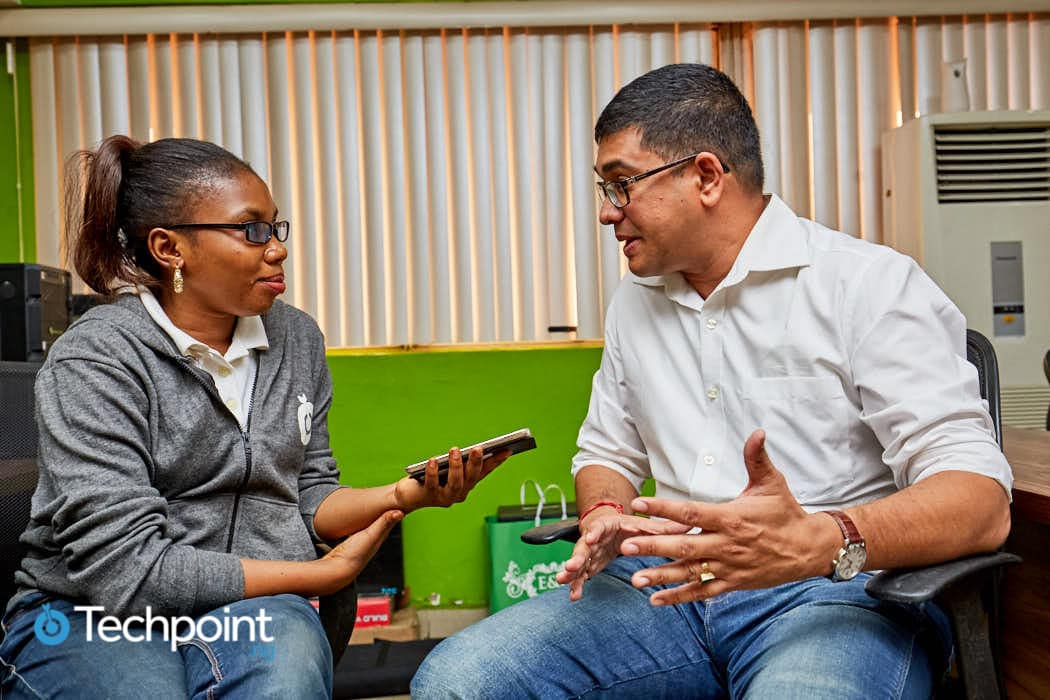 GA: What are the challenges you may have concerning dominating this market?
PB: I think the way we look at these challenges is that if we are are not focusing locally here, that's a challenge. Considering that we have seen a phenomenal growth in Africa, we believe this is the right time for us to get more deeply engaged and involved in this market.
And to be more localised, we need to have a presence in this region -- say Nigeria or South Africa -- which is why we are trying to address that by opening offices here, partnering with local businesses, engaging the local community. While we are excited about this market, we believe we need to focus more locally.