Based in Port Harcourt, Bodwich provides tech solution services to clients, as well as certified training for IT specialists.  Launched on July 5, 2016,  the startup claims to have up-to-date programmers all of whom have been deliberately trained and have internationally recognised professional certifications.
Despite that there are many startups rendering IT services which cut across software development, system analysis, digital consultancy services and so much more, Bodwich is bent on making a difference in Port Harcourt. As such, Bodwich's services aren't restricted to IT and digital consultancy. It does digital advertising as well.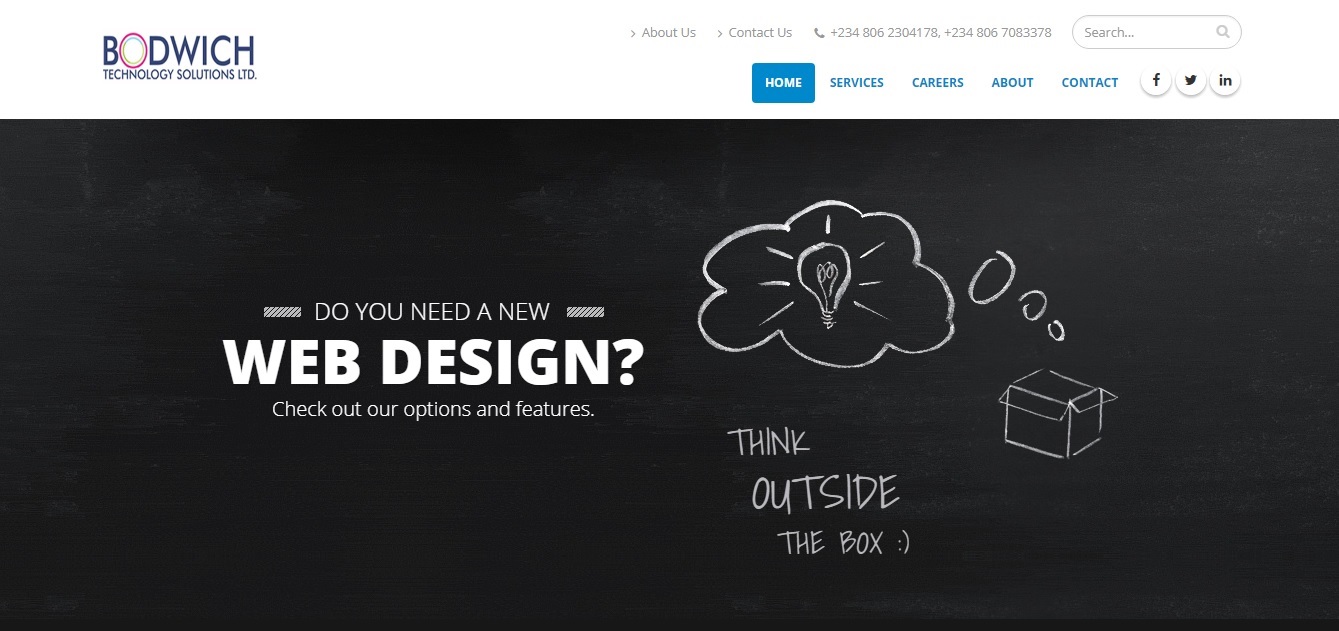 Among other IT firms in Port Harcourt, Bodwich differentiates and exalts itself with its young, creative and innovative team. Since inception, Chinwo Benjamin (Business Development Lead) and Lawrence David (Technical Lead) have co-directed the startup's operations for over a year. Bodwich's clientele base isn't limited. For those looking to explore careers in the IT industry, the startup offers the much-needed training from certified IT specialists alongside a conducive learning environment.
If you are looking for a reliable IT and digital consulting firm in Port Harcourt, Bodwich is up to the task. Visit the website immediately.
---
Discover new startups every weekday by noon (WAT) | Pitch your startup here.