The November edition of Techpoint Ask Me Anything Live Sessions held on Thursday, November 2nd. 
I had the opportunity of hosting Nnamdi Azodo, a product manager at ALAT by Wema Bank. Nnamdi took time to bring both the Techpoint audience and I up to speed on ALAT's activities since the launch of the fully digital banking platform on May 2nd, 2017.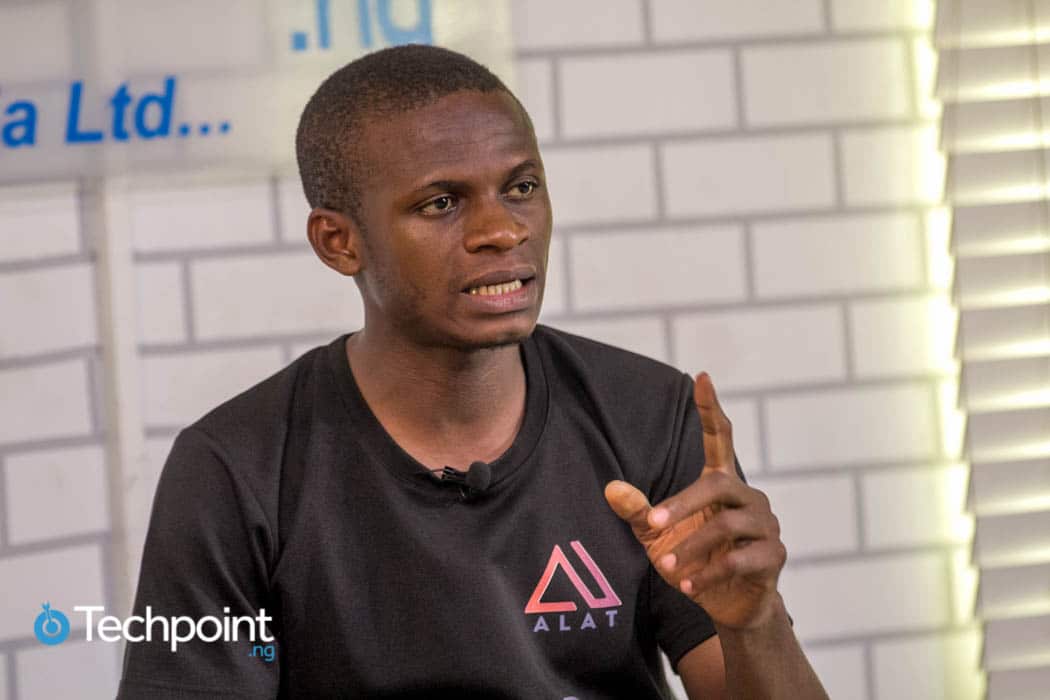 It was a time well spent as Nnamdi is an eloquent speaker and he did not sweep any question under the carpet. Here are a few things I learned from the chat.
Watch the full interview or read the summary below
https://www.facebook.com/techpointdotng/videos/1710041395703804/
Mindset shift challenge
One of the major obstacles anyone would face in the course of introducing a new product/platform to Nigerians is mindset shift. ALAT encountered same. 
Nnamdi shared with us various criticisms and questions that were raised about their products. Questions like "why digital banking?" and "why must it be Wema Bank talking about digital?" were raised.
Startups are the new corporate
Nnamdi explained how ALAT is run as a startup under Wema, not as a corporate banking organisation. No bureaucracy, corporate attire and the freedom to be creative.
I believe many big organisations will emulate this in the future and infuse the spirit of millennials into the traditional mode of operation in the workplace.
Bank profitability is in the future
"One way we make money at ALAT is by cutting down our costs."
This was Nnamdi's reply when asked how ALAT generates profit. ALAT has added over 130,000 new bank accounts to WEMA with over ₦1 billion in these accounts. 
The digital banking platform achieved this with fewer spendings. This is a great feat when compared to what it would ordinarily take WEMA Bank to achieve the same milestone. It would have required that WEMA Bank to open more branches in different states, furnished it with air-conditioning, requiring more manpower, generator etc. Digital platforms would help banks cut down on expenses and be more profitable.
Nigeria is ready for digital banking
When asked how long it'd take for Nigerians to embrace digital banking, Nnamdi convincingly proclaimed that Nigerians are ready for digital banking.  
He buttressed this by how shocking it was to discover that residents of Minna, Niger state are the biggest adopters of the ALAT product after Lagos, Abuja, and Port Harcourt. To further support his claim, Nnamdi stated  that he and his team acquired about 130,000 users via the digital platform without any physical interaction.
Advice to product manager: Go to market fast
Nnamdi didn't leave the studio without dropping a nugget for product managers and entrepreneurs hoping to, or who are in the process of building a Minimum Viable Product. 
He advised that they should get to the market fast. 
" You can only know how wonderful or terrible your idea is through market validation," he said, "so, get your product to potential users. If it's a terrible idea, pivot to something else".
I'd like to use this medium to apologise to people whose names I didn't pronounce correctly while on air. I wish I could promise to do better but our country is blessed with so many ethnic groups. So, here's me also apologising in advance. Thank you.