When collaboration is consistently pitted against productivity in the workplace, problems arise. For employees like Sylvia who have to spend extra hours working at home despite long hours in the office, the open office plan simply does not work.
The open office layout, which was developed to foster effective communication and creativity amongst employees, has brought down walls in the workplace while bringing workers in close proximity to one another.
Despite its increasing adoption, the value of the open office plan is frequently being questioned as more workers yearn to be in between walls and behind closed doors once again. This is why we think open offices should go.
Do we really need another chat room?
Slack, Asana, Trello, Emails, phone calls -- many employees especially have to deal with frequent interruptions from some or all of these communication tools on a typical workday. Add social media to the list and you can practically collaborate with the world if you want.
Throwing employees in open offices where they also have to deal with noise and visual disturbances from chattering and scampering co-workers means robbing them of valuable concentration.
According to the Wall Street Journal, this overdose of collaboration that frequently results in interruptions and distractions is making us scattered and shallow thinkers and this a disaster in a knowledge economy that demands deep work.
Introverts are having a hard time
Introverts need peace, quiet and solitude, time to focus and reflect, and environments free of excess noise and activity. They get their energy from themselves and being alone. -- Jacqui Gibbons 
Even the most extroverted employee will likely find the chaos in an open office bothersome every now and then. So you can imagine how tormenting all that noise and distractions can be for introverts.
According to Susan Cain, "our most important institutions -- our schools and workplaces are designed mostly for extroverts". So unlike extroverts, introverts struggle in the workplace especially in open offices, and this can undermine their productivity and mental health.
Headphones are a poor substitute for doors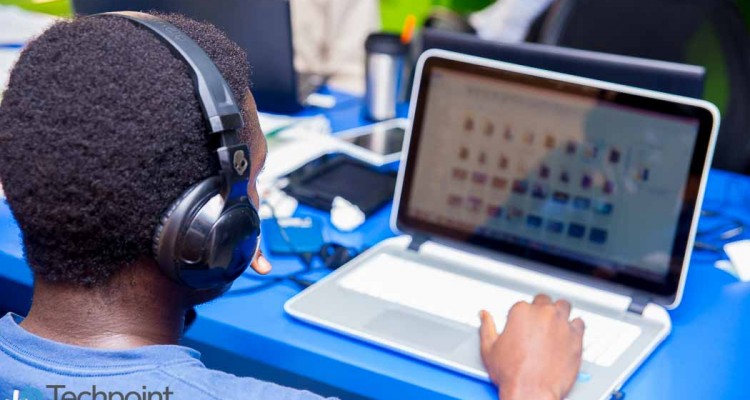 Thanks to open office plans, headphones have now become an important work apparel. Sometimes the only way to zone out and listen to yourself in a room full of noisy people is by drowning yourself in some great music.
Unfortunately, this can only work for people who do not find working with music distracting, and it doesn't tackle the problem of visual disturbances either. So even with some good headphones, many workers will still appreciate a real door that can shut people out when they need their privacy.
It's a double-edged sword
Behind all the talk about collaboration, it's not hard to see why many employers are huge fans of open offices. As the average size of an employee's workstation diminishes, so does the cost of running the business.
Communal workspaces reduce the cost of office space, infrastructure, utilities and also promotes the culture of sharing resources. While this may be good for business, it also promotes frequent interruptions and distractions that can disrupt work and this is bad for business.
The need for flexibility in the workplace
Everybody has their own rhythm. People come in at different times, take breaks at different times, need to socialize at different times, and have their most productive hours at different times. Management's job is to accommodate that and create a space where all those conflicting needs don't congeal into a persistent hum of distraction -- David Fullerton, CTO Stackoverflow
The needs in the workplace are changing and the workforce along with it. It has become important to give keen considerations to individuals as well as the team in the workplace. While it may be impossible to have an office that suits every single person, studies have shown that employees are more productive when they have a sense of control or autonomy over their work life -- this is one thing many employees in open offices do not enjoy.
Companies should consider other feasible alternatives to the open office plan that can be beneficial to employees and employers/management alike. They can implement some form of remote work -- these Lagos-based SMEs prove that remote can work.
If companies must maintain the open office plan, then private areas where workers can escape from the chaos when necessary should be created. The tussle between collaboration and productivity in the workplace should be brought to an end.