This post is a delayed version of our weekly newsletter. If you would like to receive timely summaries like this every week in your email box, you can subscribe here.
---
Techpoint AMA Live Sessions (#TPAMA) returns next Thursday, November 2nd, 2017, where we will be hosting Philip Ese and Nnamdi Azodo, team leads of ALAT -- Nigeria's first fully digital bank.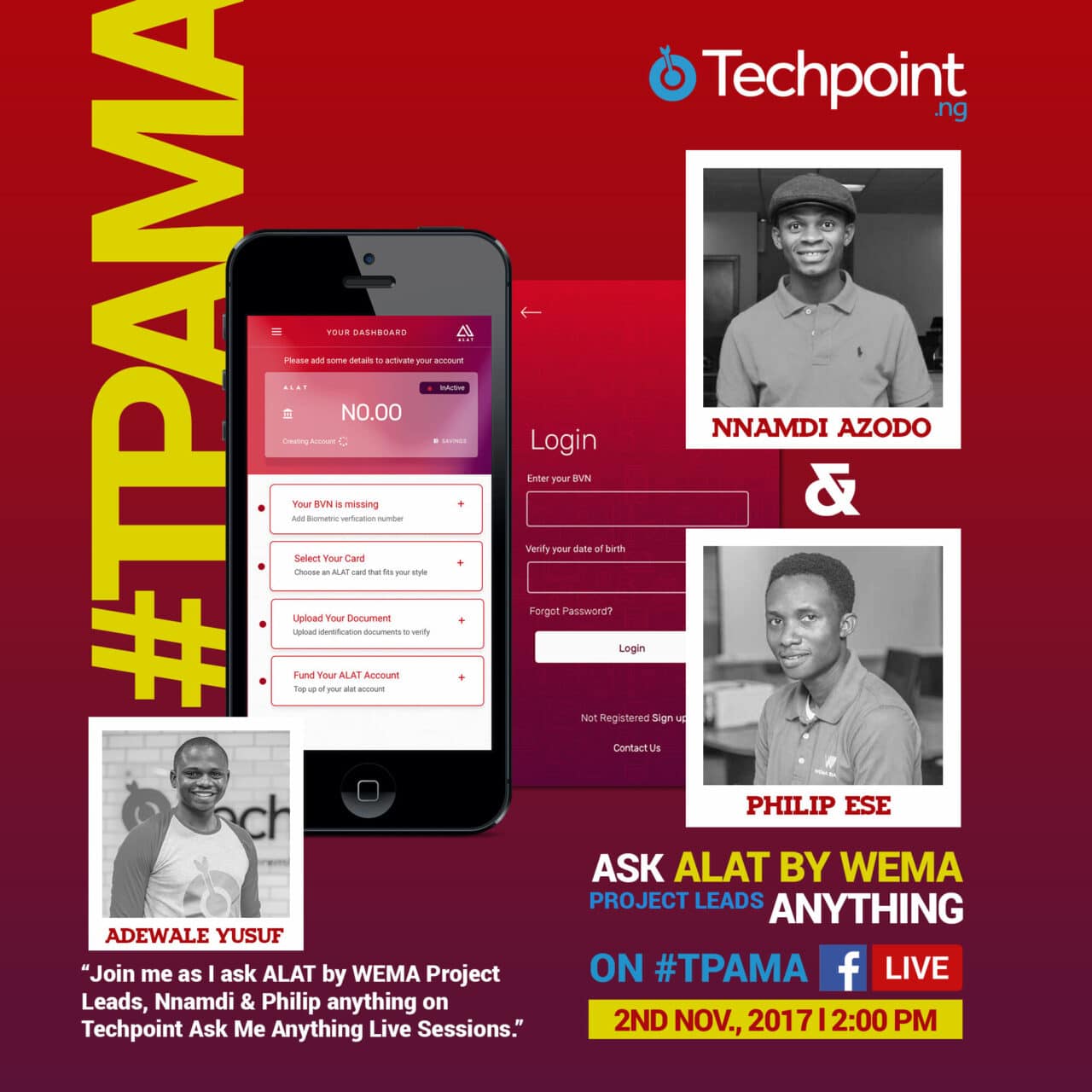 Find out how to join in.
This Week on Techpoint
---
Watch a video version of this newsletter or read on below
---
Why pitch competitions do not determine the best startups. We've seen a lot of pitch competitions go down in the startup space recently. But just how important is participating in these pitch competitions?
Techpoint Lead Venture analyst, Ifeanyi Ndiomewese explains why pitch competitions are not necessarily a validation for startups.
---
4 ways businesses can help build a skilled workforce of the future. Despite the poor state of the Nigerian education system, it still remains grossly underfunded. This is why it is important for businesses to become more involved in providing access to quality education.
Virtual Reality, personalised learning, internet access and extra-curricular activities; these are some of the tools that can be used to improve learning.
Techpoint jobs and education correspondent, Onyinye Uche explores how companies can, through their CSR initiatives, help bring these tools to the classroom.
---
8 amazing things the Samsung Galaxy Note 8 can do. Hint; exploding is not one of them.
---
Startup Weekly
Startup Weekly
Every weekday at noon (WAT), we feature up and coming startups attempting to break into the market.
This week's featured startups
---
Opportunities: ₦1 million equity-free for Nigerian startups at Techpoint Build and more this week.
---
From around the world