An average Nigerian business or startup struggles with business processes, such as strategy, grant writing, tax compliance, hiring a team, etc. But on the bright side, there lies a pool of skilled independent consultants with a depth of experience in consulting, and the exact skills that such businesses need.
TBCA (The Best Consultants in Africa) bridges both factions by providing project-based job opportunities for the independent consultants, and affordable consulting for the client.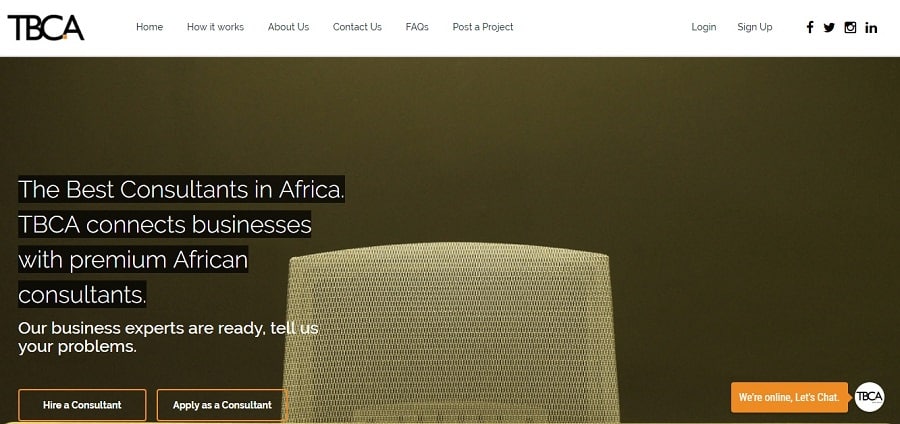 The founder, having worked as a Deloitte Senior Cybersecurity Consultant for about 5 years decided to branch into the online advisory service in September 2017. Jide Rotilu (Product Manager) co-founded the startup with Funmike Rotilu (Operations Manager). According to the founding team, TBCA has the first mover advantage in Nigeria and probably West Africa as they are yet to come across an exact local competitor.
We're happy TBCA has a social entrepreneurship focus to create projects based jobs for independent consultants and affordable advisory for SME's. We are all customer experience freaks in the company. All our founders have a depth of experience from Big 4 Firms where they managed and led teams.
Asides SMEs and startups, large enterprises are also able to access seasoned business consultants who have the necessary experience to tackle complex business problems and add value.
To utilise this service for your business, head to the website immediately.
---
Discover new startups every weekday by noon (WAT) | Pitch your startup here.