Cartehub is a multi-merchant eCommerce platform that showcases and promotes local brands, products (such as food, handmade craft) and services (such as laundry).
The startup launched on August 7, 2017, with several objectives. The ultimate, which is to source for and list a wide variety of awesome locally made products and services, intensifies the startup's vision: to contribute significantly to the growth of Nigeria's economy by encouraging local manufacturing.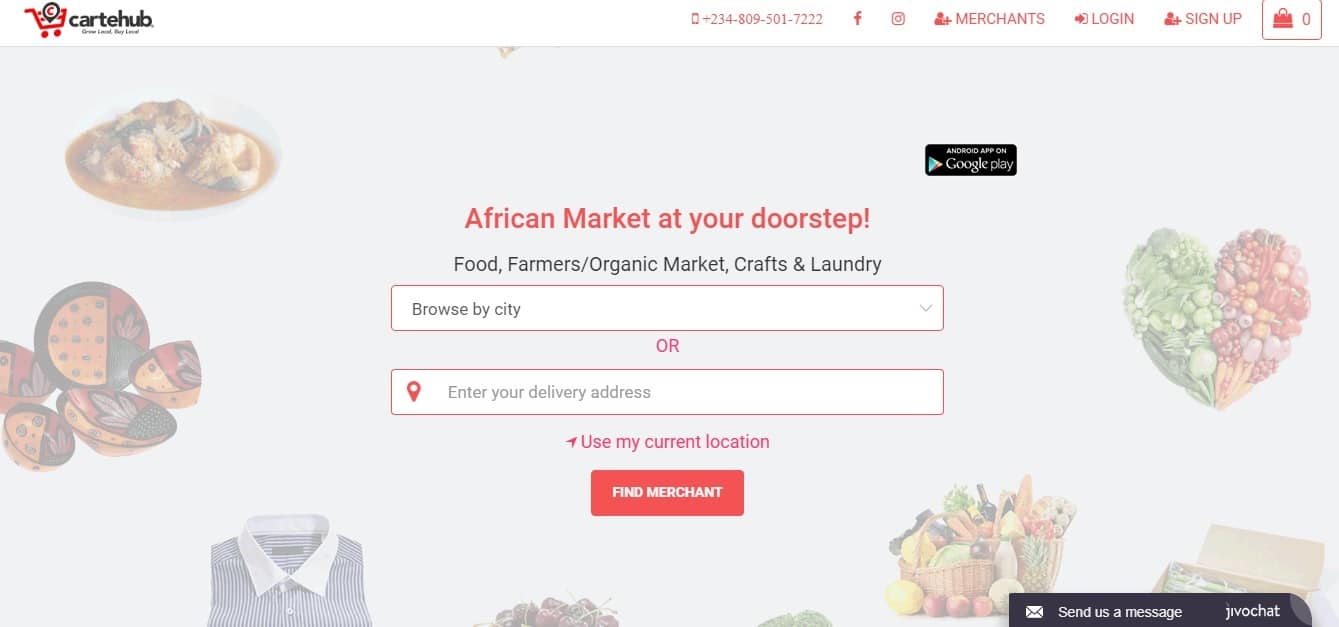 Cartehub not only markets and sells goods and services from multiple merchants; we do the same for their brands alongside. It's a platform for them to sell their goods and services to their customers and get discovered by new ones.
Of course, Carte hub wouldn't be the first to ply this route. Nigeria's renowned eCommerce giants Jumia, Konga, already have a significant share of the market. But the founder, Adebiyi Olafusi isn't deterred by this fact. According to him, Cartehub's strategy -- charging between 5% to 10% commission on all orders -- which represents the least commission charged in the industry is a plausible selling point to attract customers.
In addition, buyers get to enjoy superior products at competitive prices. Merchants equally have a lot to gain. Asides registering and onboarding their businesses for free, Cartehub's technical team will liaise with them to collate data with product menu and integrate into the dashboard. This will help in determining the best metrics and strategies for further sales.
To enhance the delivery process, the eCommerce platforms operates a Merchant-Near-You shopping system. This allows merchants to be listed in order of their nearness to the shopper, hence, reducing delivery costs.
The startup is currently operational in Lagos. It will extend operation to Ibadan, Abuja and Port Harcourt subsequently. Adebiyi has with him 4 team members. While Tobi Ogunwande takes care of social media marketing, Ifeoluwa Enitan and Tosin Ayeni both anchor business development.
If you wish to get enlisted as merchant or purchase local products, visit the website.
---
Discover new startups every weekday by noon (WAT) | Pitch your startup here.